Chrissie Chau
Fiona Sit, Director Chan Tai-Li, Candy Yu
courtesy of on.cc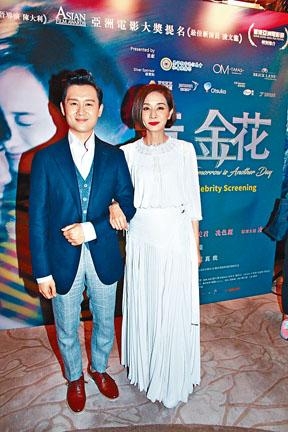 courtesy of singtao.com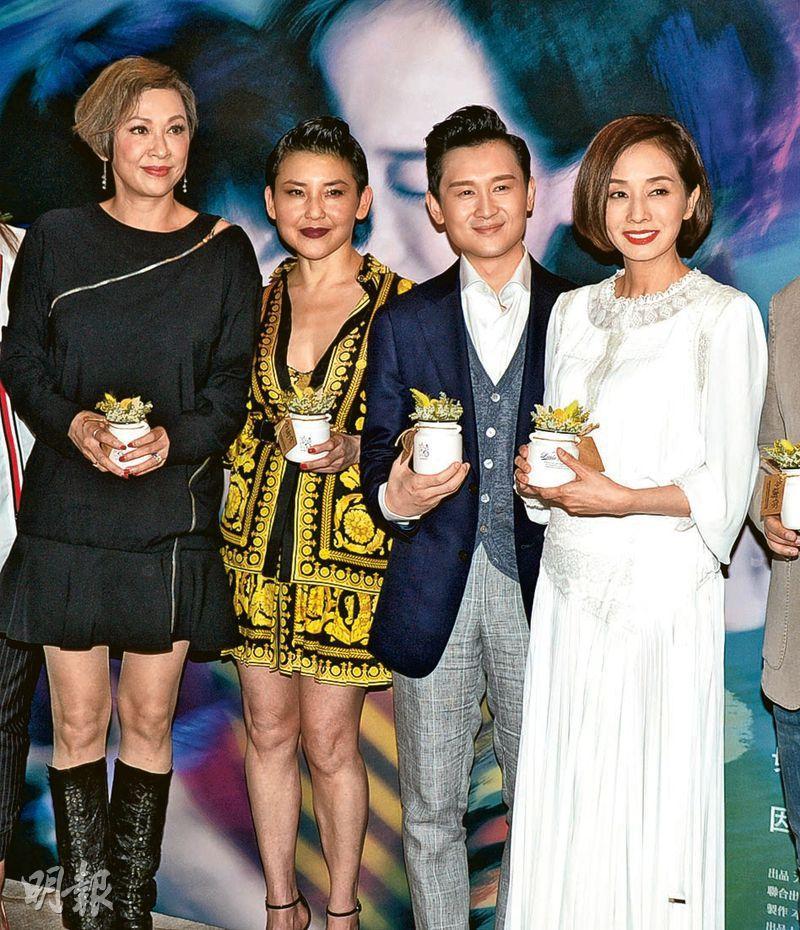 Candy Yu, Prudence Liew, Ling Man Lung, Teresa Mo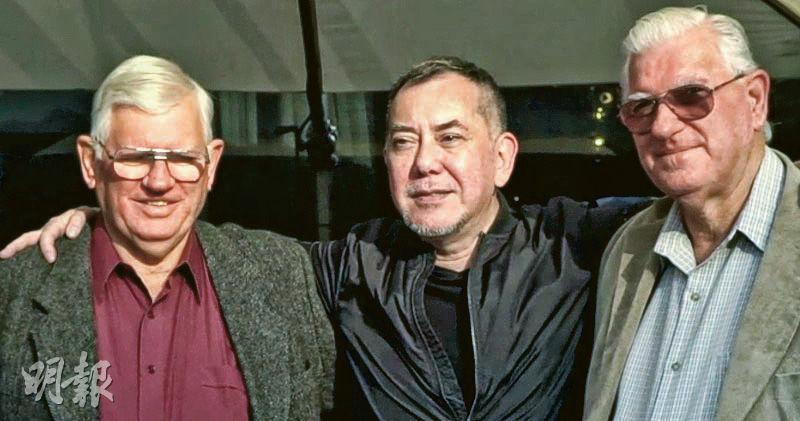 Anthony Wong is very happy to meet his half brothers
courtesy of mingpao.com
Director Chan Tai-Li, Teresa Mo Shun Kwan, Ling Man Lung, Prudence Liew Mei Kwan, Candy Yu On On, Alvina Kong Yun Yin, June Lam Siu Ha, Raymond Wong Pak Ming, Bondy Chiu Hok Yi, Fiona Sit Hoi Kei and Chrissie Chau Sau Na last night attended the film TOMORROW IS ANOTHER DAY (WONG GUM FA) star special screening.
Sister Mo has already seen TOMORROW several times, each time she would be moved to tears. Her younger daughter who normally would not cry at the movies actually cried twice, especially that scene in which she cried for help.
As for Anthony Wong Chau Sun successfully finding his family and meeting his half brothers, Sister Mo felt that it was a very special and very touching event. Finding family that has been lost for decades felt very miraculous, she really would like the chance to interview him.
Making his film debut, Ling Man Lung said that he wanted to invite his parents. His godmother Yu On On also attended and said that this was the third time she saw the film and still got teary eyed. She was pleased with her godson's performance.
Yu On On sent a text to congratulate Chau Sun on finding his lost relatives, which she felt was very touching because he was able to find his family and root. Chau Sun also replied with a thank you. On On said, "Although I haven't had the same thing happened to me, I understand the feeling of finding where you came from."
Chau Sau Na was asked if she came to steal the spotlight? She said, "Both, stealing the spotlight and showing my support. Because this type of film subjects is rare, I came to observe. In addition Sister Mo was also nominated for a Hong Kong Film Award, I want the chance to learn." She also said that she already brought tissue with her because she was an easy crier, especially with this type of movies about family. Was she confident about defeating Sister Mo? She said that she has not thought about it. She would wait until after watching the film. In addition she still was not nervous at that moment, instead now she has a headache about what to wear.