courtesy of on.cc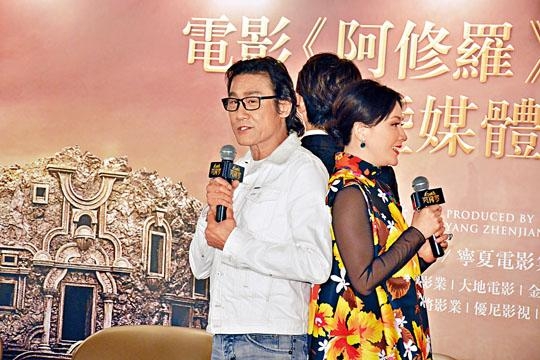 courtesy of singtao.com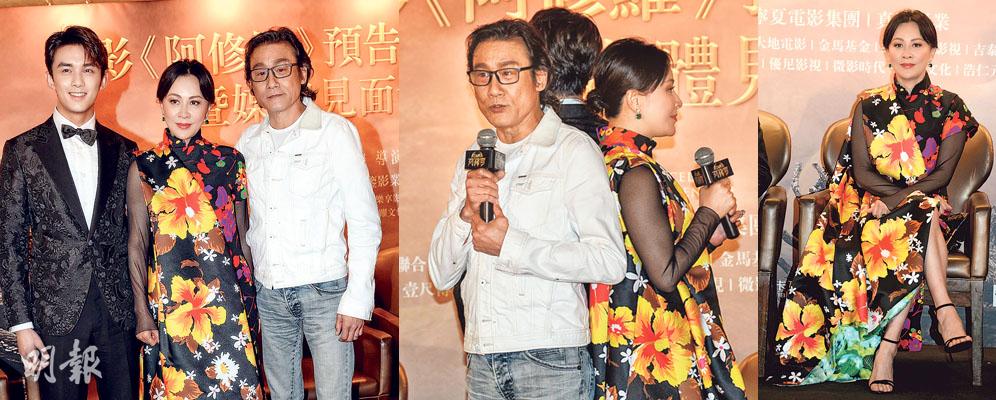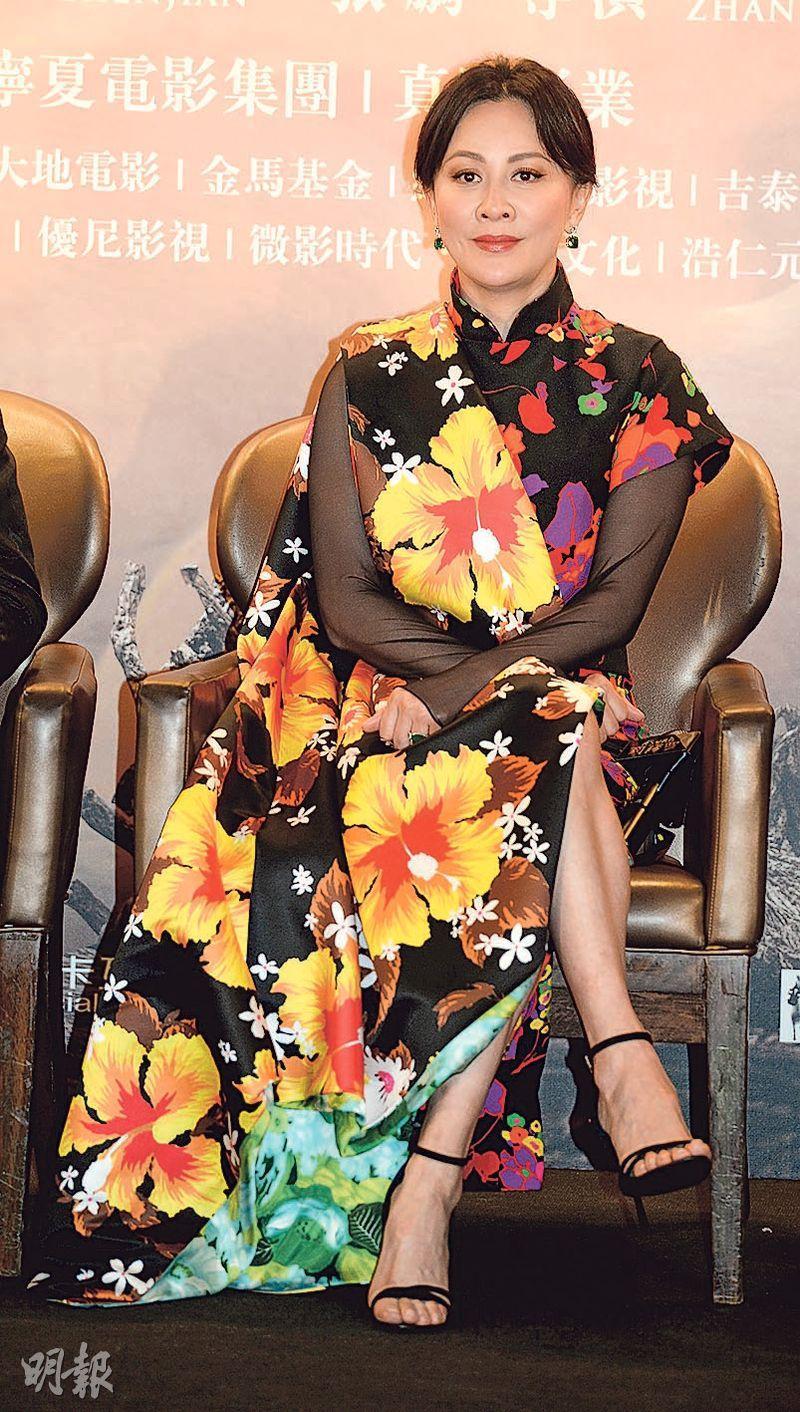 Carina Lau performs without a costume for the first time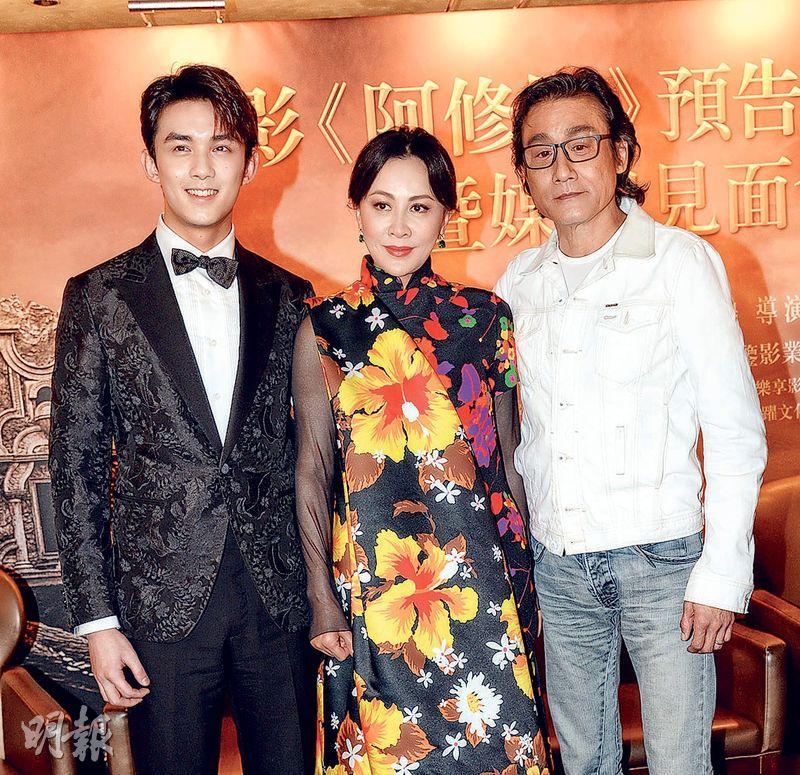 Leo Wu, Carina Lau and Tony Leung Ka Fai
The trio demonstrates their combination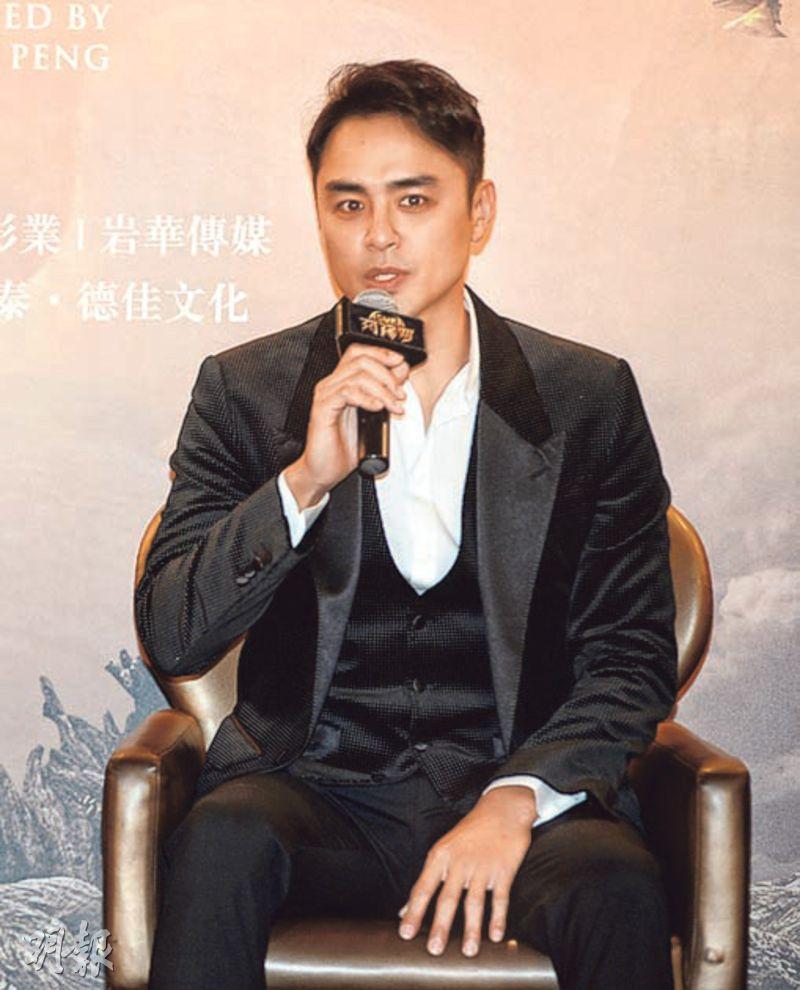 Ming Dow plays an inventor of weapons
courtesy of mingpao.com
Carina Lau Ka Ling, Tony Leung Ka Fai, Leo Wu Lei, Ming Dow, producer Yang Zhenjian and director Zhang Peng yesterday attended the film ASURA's trailer press conference. The actors talked about their characters. Ka Fai, Ka Ling and Wu Lei played the "three in one" Asura for the special effects. Ka Ling tried no costume for the first time. Ka Fai revealed that she was "showing her spots" in the film. Actually she had to wear the special effect suit with a lot of dots. Ka Fai even revealed that he had to move Ka Ling's body.
Ka Ling, Ka Fai and Wu Lei played the "three in one" Asura. Ka Ling said, "I have never had no costume in my film career." Ka Fai joked, "Completely naked because the budget was already spent on special effects. However many spots would be shown." Ka Ling explained, "I showed spots all over my body because I wore a spot tracking special effect suit. Aside from Ka Fai no one had any costume. We also had to coordinate our performance with Ka Fai's action. We had to go in opposite direction from him, which to me was a huge challenge. Luckily Ka Fai was always on the set, he would move my body according to his own movements to assist with the performance." Host Astrid Chan Chi Ching said that Ka Fai felt Ka Ling all over. Ka Fai corrected her and said, "Moving and feeling is two things, don't overthink it." Ka Fai also joked, "I am King Asura, in the film there are six realms. I am the king of one of the realms. I want to be a Heavenly King but unfortunately Hong Kong already has Four Great Heavenly Kings. So I want to be King of Heavenly Kings, which is also the message that this film wants to bring out." Finally he, Ka Ling and Wu Lei demonstrated "combination".
Ka Ling revealed, "The special effect suit was very tight fitting. Not having to wear a costume feels rather comfortable, but I had to wear a several pound helmet. In comparison to Tsui Hark's Wu Zetian this time was already very simple, not to mention that it was Hollywood special effect tailor made. After each shot the helmet was removed and I had no headache." Speaking of Ka Fai moving her body, Ka Ling joked, "This was a very special experience, coordinating with Ka Fai to move in opposite direction. To me it was difficult, I would rely on my imagination. (All your work has been difficult?) It's better that way, without difficulty there wouldn't be improvement." Just finishing her time off, Ka Ling has already thrown herself fully into work. Although she went skiing for ten days, Ka Ling still wanted more. However she needed a balance between work and vacation. She joked, "I am not as carefree as Mr. Leung (Tony Leung Chiu Wai), so lazy. He is still on vacation. Our personalities are different, right now I have to prepare for the play in July."