Rebecca Zhu
Sisley Choi
courtesy of on.cc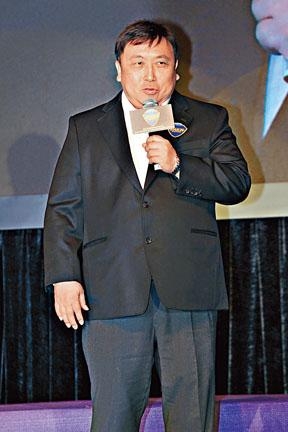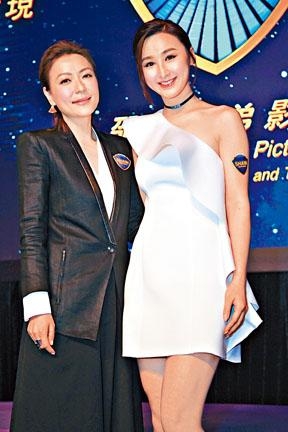 courtesy of singtao.com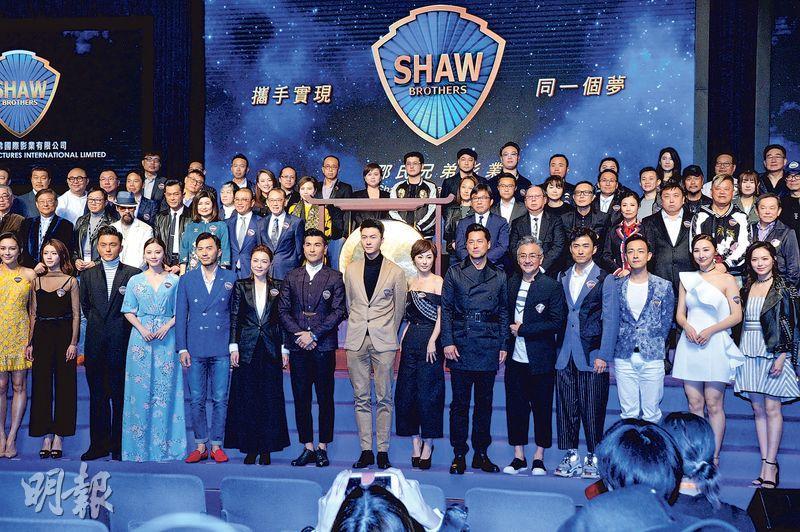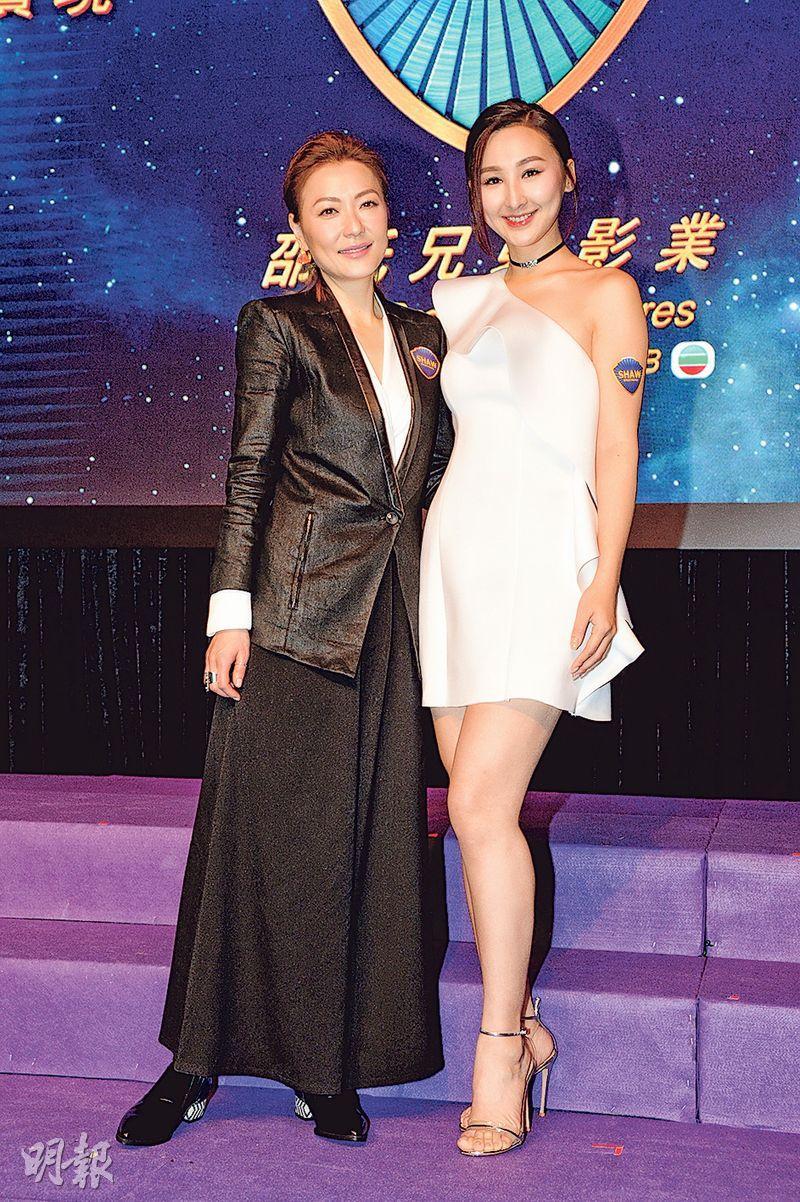 Kristal Tin tells Samantha Ko to use her sex appeal in movies
courtesy of mingpao.com
Shaw Brothers yesterday held its press conference at the Hong Kong International Film and Television Market. Guests included Shaw executive director Elaine Lok Yi Ling, TVB chair Dr. Chan Kwok Keung, Hong Kong Film Directors Guild president Andrew Lau Wai Keung, Hong Kong Performing Artists Guild president Louis Koo Tin Lok, the Association for Betterment of Hong Kong Entertainment Industry in the Mainland executive president Eric Tsang Chi Wai, Emperor Motion Pictures boss Dr. Albert Yeung Sau Sing, directors Juno Mak Chun Lung, Wong Jing, Wong Cho Lam, Lawrence Cheng Tan Shui and others. Many Shaw Brothers films were introduced like SONS OF THE NEON NIGHTS (FUNG LUM FOR SAN), SHED SKIN PAPA (TUET PEI BA BA), HOUSE OF RISING SONS (HING DAI BAN), LINE WALKER (SI TOH HUNG JEH- DIP YING HUNG DONG), web drama FLYING TIGERS (FEI FU ji LUI TING GIK JIN) and THE PROTECTOR (SAU WU SUN); Mega-Vision film and Web Drama included HEAVEN SWORD AND DRAGON SABRE, SEI HOI JUNG WON, TING LIK JUEN (LEGEND OF TING LIK), THE BUND II (SEUNG HOI TAN II) and Tailor Made's suspense thriller MAN SAT (BLIND KILL) and the television series PING TIN DAI SING NGAU MOR WONG (HEAVENLY GREAT SAINT BULL DEMON KING). Shaw executive Lok Yi Ling, Tsang Chi Wai and Wong Jing announced new projects and host a "Hand in hand Fulfill A Dream" gong ceremony with guests and hosts.
Lau Wai Keung said that he joined Shaw in 1981, worked with great directors Chor Yuen, Lee Han-Hsiang and others and learned a lot from them. He remembered how thriving the Shaw Studio was and hoped that Shaw would develop its studio, cultivate even more young directors and actors. Koo Tin Lok said that he grew up with Shaw films, after joining the business he was very honored to have worked with Shaw on LINE WALKER, SONS OF THE NEON NIGHTS and SHED SKIN PAPA.
Director Wong Jing said that Shaw and TVB were both his home. "I am very honored. My company would work with TVB and Shaw. Dr. Chan Kwok Keung gave me a mission to bring TVB artists into the film industry and make them outstanding actors and film stars. I hope I can complete my mission." Kristal Tin Yui Nei, Samantha Ko Hoi Ning, Rebecca Zhu, Vincent Wong Ho Shun, Benjamin Yuen wai Ho and other TVB artists also attended. Ah Tin was asked if she already had a job assignment? She said, "Today I am here to see if I can participate in anything. With so many elders here, I am just here to observe. (Would you recommend yourself for Chi Wai's Lunar New Year film?) Great! Ask me! I have played comedy before!" Ko Hoi Ning said that Ah Tin was fast on her feet while she was not. She hoped to make more comedy to practice her wit more. Would she work with Wong Jing again? She said, "My first film was Brother Jing's work, I hope he would save me a spot. Ultimately actors all want to make movies. It is another type of challenge. (Wong Jing's films would require being sexy?) I can be sexy, a little!"