courtesy of on.cc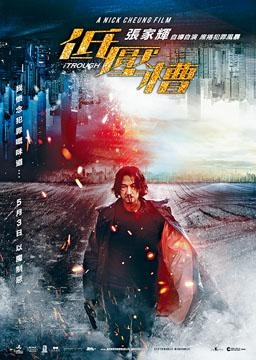 courtesy of singtao.com
Nick Cheung Ka Fai's third turn as a director THE TROUGH (DAI NGAK CHO) not only shot on location in Shanghai, Japan and Thailand but also challenged action and car stunts. It will officially open on May 3rd. Ka Fai this time was writer, actor and director. Even he said he was crazy. "Transitioning from comedy to action drama of course s tough, but if I have to choose again I still would."
The film also had actors like Michael Miu Kiu Wai, Louis Cheung Kai Chung, Yuen Wah, Lam Suet, Philip Ng Won Lung, in competition with not only acting but also sharpshooting and physicality. They were more than masculine. Sam Gor worked with Ka Fai for the first time. He admitted, "Directing requires very clear thinking, very high emotional quotient. Ka Fai is very fast on his feet."
Cheung Ka Fai and other actors' THE TROUGH looks were officially unveiled yesterday. They were all special in their own way, proving that Ka Fai put a lot of thought into creating the characters.