courtesy of on.cc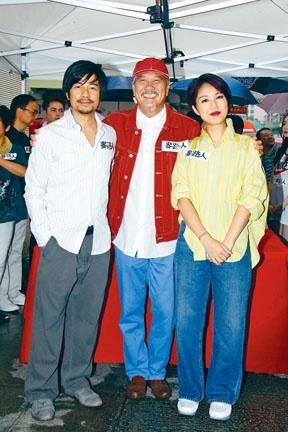 courtesy of singtao.com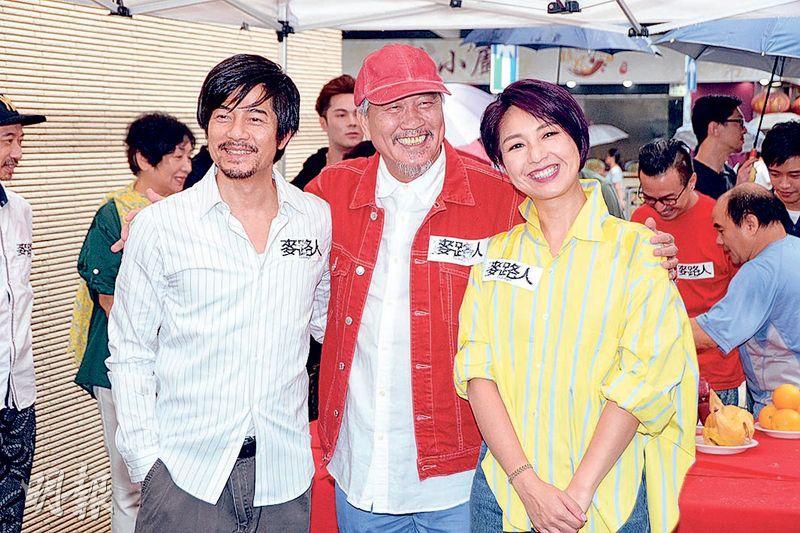 courtesy of mingpao.com
Aaron Kwok Fu Sing, Miriam Yeung Chin Wa and Alex Man Chi Leung two nighs ago worked on their film I'M LIVING IT (MAK LO YUN) in Tai Kok Tsui. A suspected drunk man caused trouble, the crew tried to intervene but in the end had to contact the police for help. When the police arrived to ask the man to leave, he got emotional. Later the police subsided him and sent him to the hospital to be examined. In the process one officer was injured and also had to be sent to the hospital for treatment.
Yeung Chin Wa said that at the time she was preparing in the make up room and held the disturbance, but because of how far away she was she did not see what happened. The crew also told them to wait at the make up room and would call them for the shoot. She said that film productions would often run into similar situations and the crew had experience in handling such matter.
Kwok Fu Sing's manager Siu Mei said that at the time Sing Sing and Chin Wa were in the make up room at the end of the street. The crew took great care of the incident and did not permit them to get near it. She and the director saw the man rambling and deliberately loitering to hinder the shoot. He even ignored the police and acted up even more instead. In the end they left the incident for the police to handle.