courtesy of on.cc
courtesy of singtao.com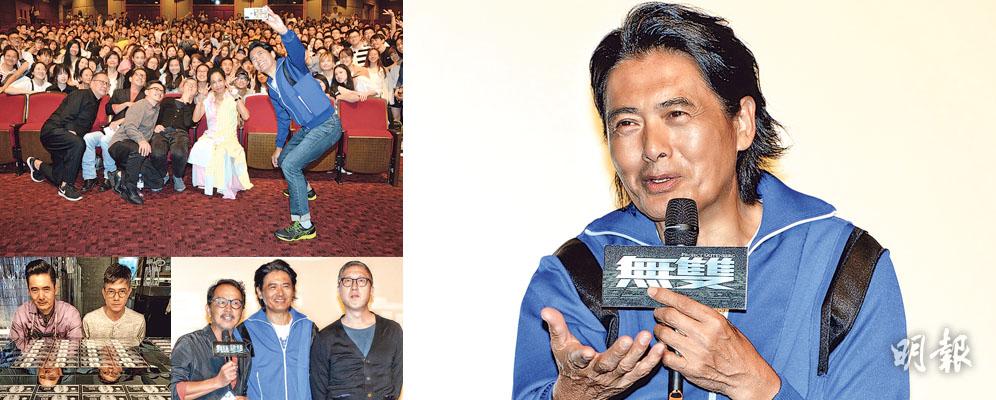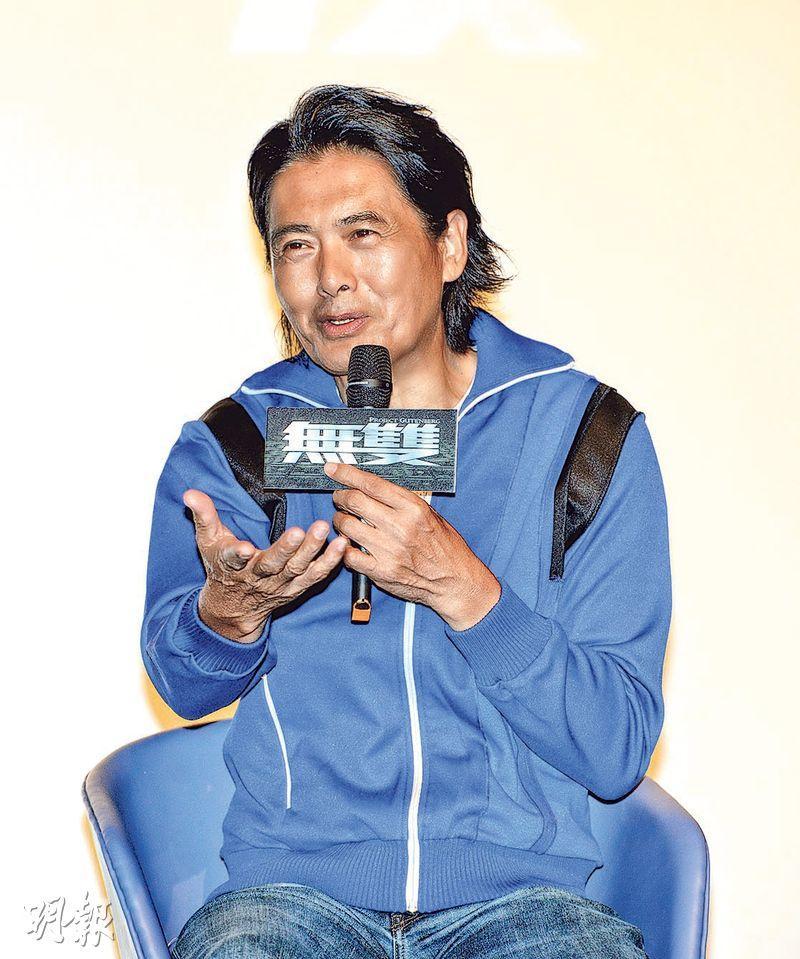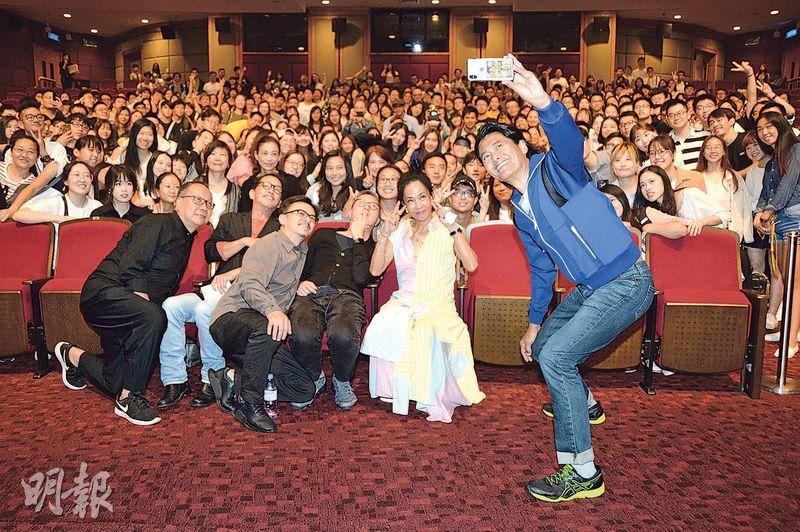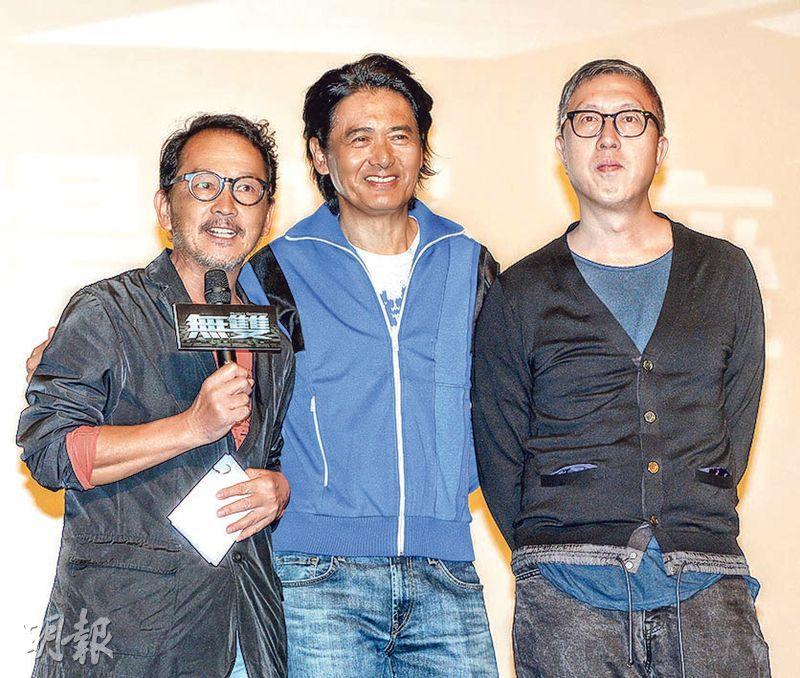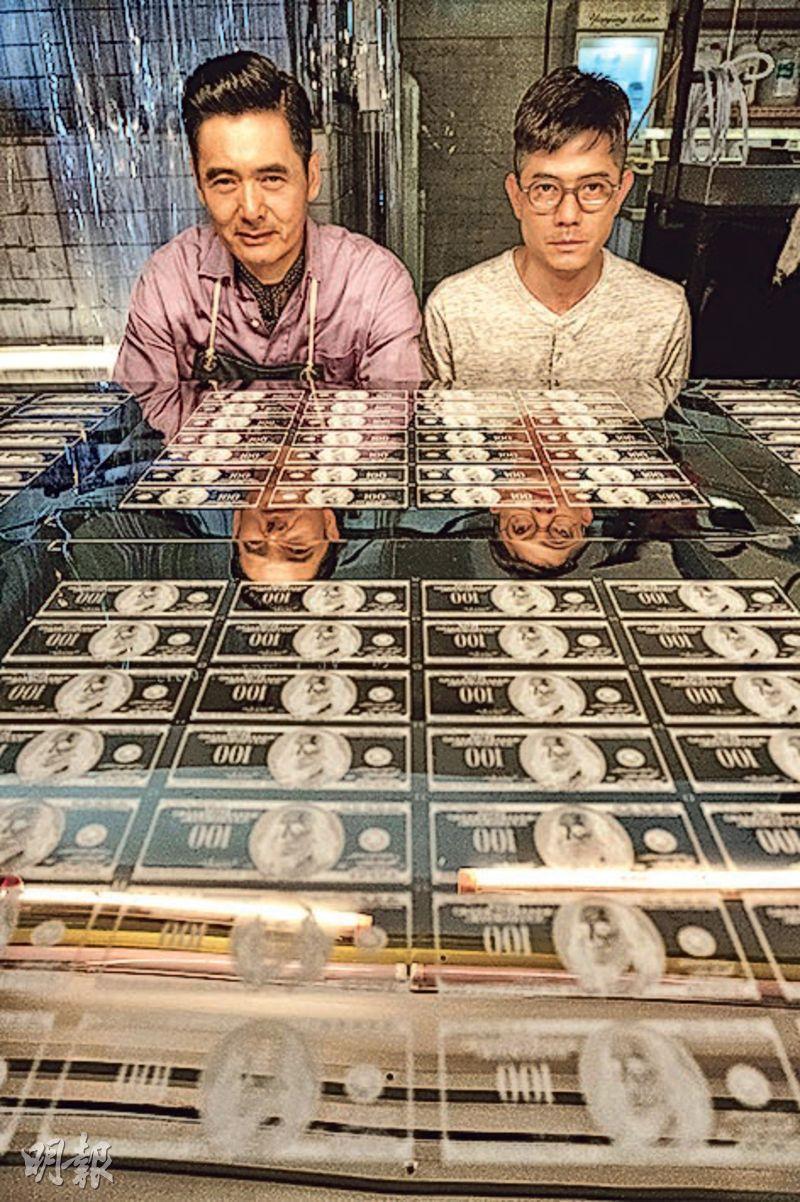 courtesy of mingpao.com
Chow Yun Fat, Liu Kai Chi, director Felix Chong Man Keung yesterday attended the new film PROJECT GUTENBERG (MO SEUNG)'s forum as they shared their production experience with almost 1,000 university students. In response to a student's question of how to make himself into a protagonist in life with fame and fortune like him, Fat Gor first suggested for him to knock on the door of TVB for a job or work part time as a night time security guard. When he would have money then he could chase his dream and find a stage that belongs to him to be the lead.
In the film Fat Gor played a fictional character. He admitted that being an actor has its happy part. "As an actor you can die many times but you don't have to die, film can make fake into real. In the end the audience is pleased. Although when I widen my eyes I would want to kill, actually I am very easy going. I am just making a living."
Director Chong Man Keung revealed that Fat Gor's character was based on classic films like A BETTER TOMORROW, THE KILLER, GOD OF GAMBLERS and THE DIARY OF A BIG MAN because he has been a Fat Gor fan since childhood. Fa Gor also occupied television and the big screen for many years. Fat Gor said, "After reading the script I asked the director, if he didn't ask me who would he ask? In addition the character is fictional, I can play it however I want. As long as the director accepts the take I am OK." Fat Gor said that the film he spent months on gun training. He would shoot with respect because gun is truly a killing machine. Each time before the shoot he would inspect it in detail to avoid accidents. Director Chong admitted that Fat Gor taught him how to make a gun fight scene and praised Fa Gor for remembering how many shots he fired and how many bullets were used. He was very professional.
On the rare encounter with a group of young university students, Fat Gor encouraged everyone to persist on their own path. Although it would be difficult they still chose it themselves. If they gave up and turned around they would only waste their time. A student asked how he could be like Fat Gor, finding his own stage, playing the lead of life with fame and fortune. Fat Gor said that when he first started working he auditioned for the TVB training class. He suggested for the student to knock on TVB's door or work part time as a night security guard, because he would yawn and still make over HK$ 10,000. He would not have to work too hard like washing dishes. When he has money he can chase his dreams, find a stage that belongs to him and be the lead.
In addition, a student asked Director Chong if he was afraid that someone would use the currency counterfeit details in the film, he said that the story was based on three famous currency counterfeit cases in the U.S. If everyone truly followed it, the cost of printing US$ 100 bill would be over US$ 150.