Gin Lee is honored to perform at the memorial show
AGA
courtesy of on.cc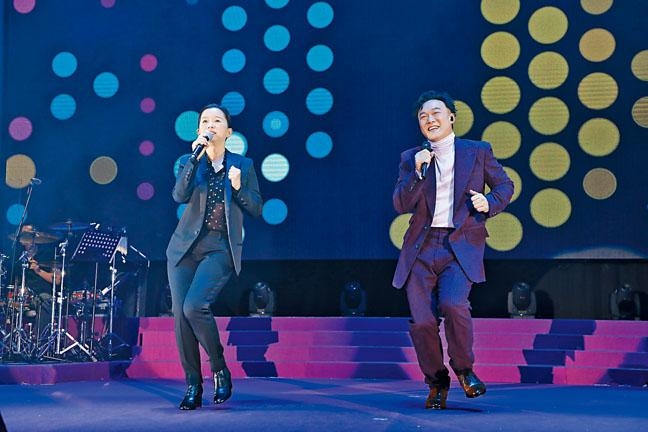 courtesy of singtao.com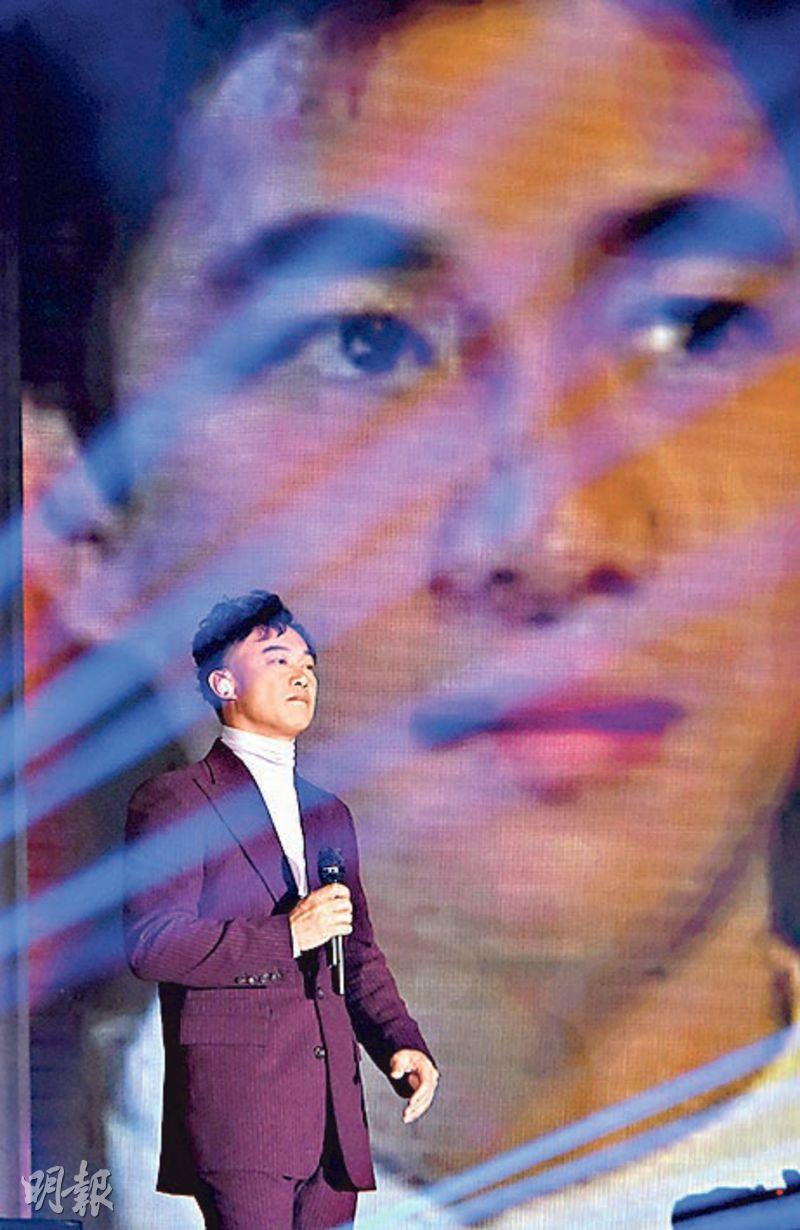 Eason Chan performs DEEPLY LOVING YOU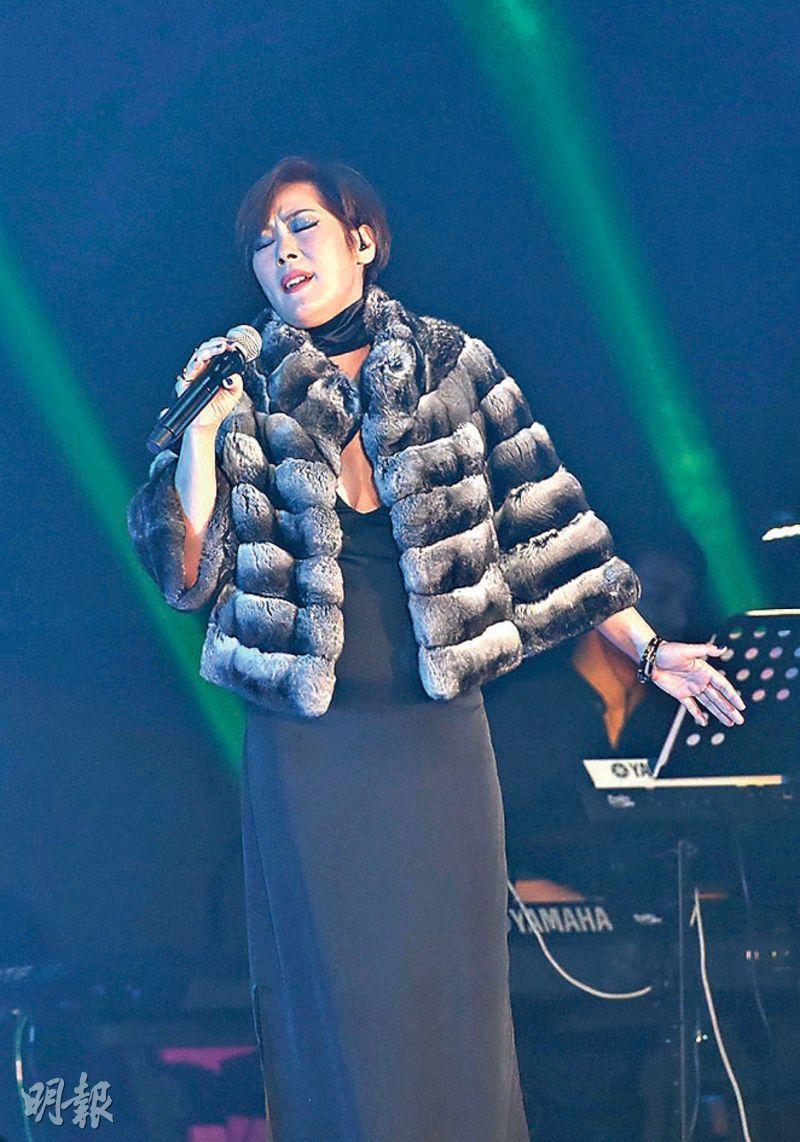 Shirley Kwan says no one can replace Danny Chan
Lowell Lo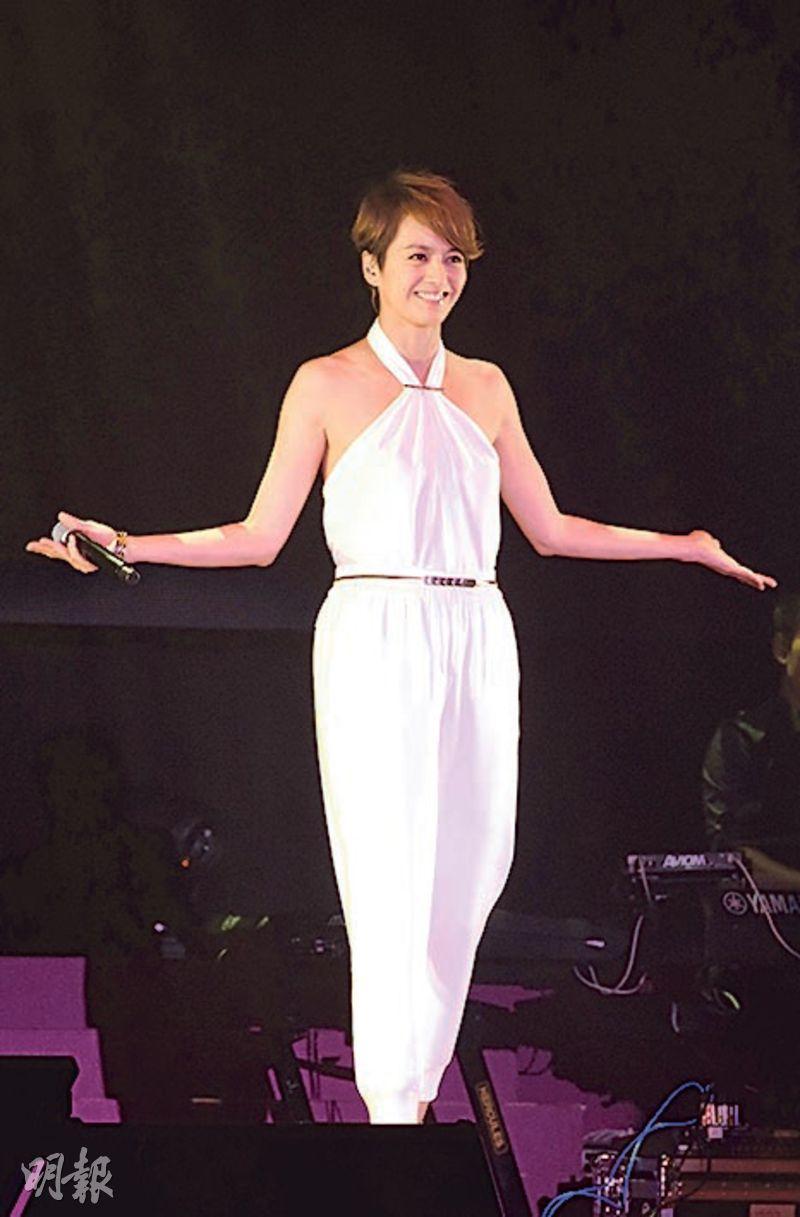 Gigi Leung performs SEVERAL MINUTE DATE and LOVE PREVIEW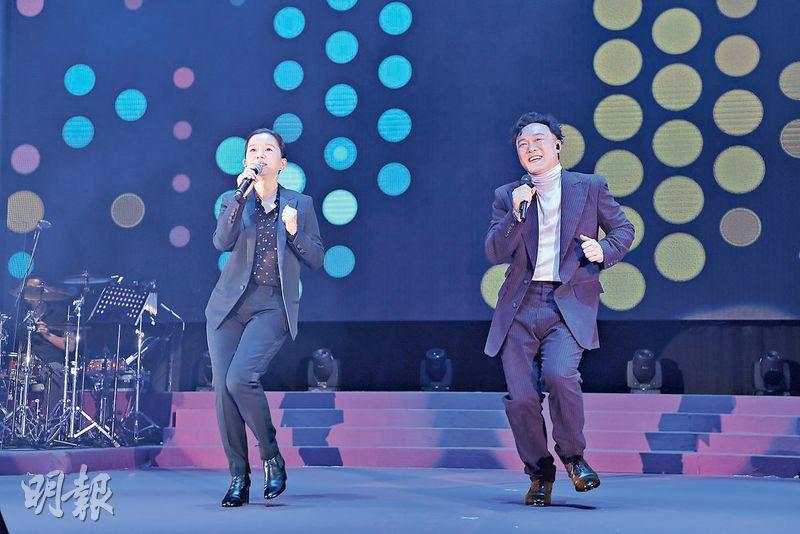 Eason Chan asks for another song and performs SEE YOU PUPPY LOVE with Sandy Lam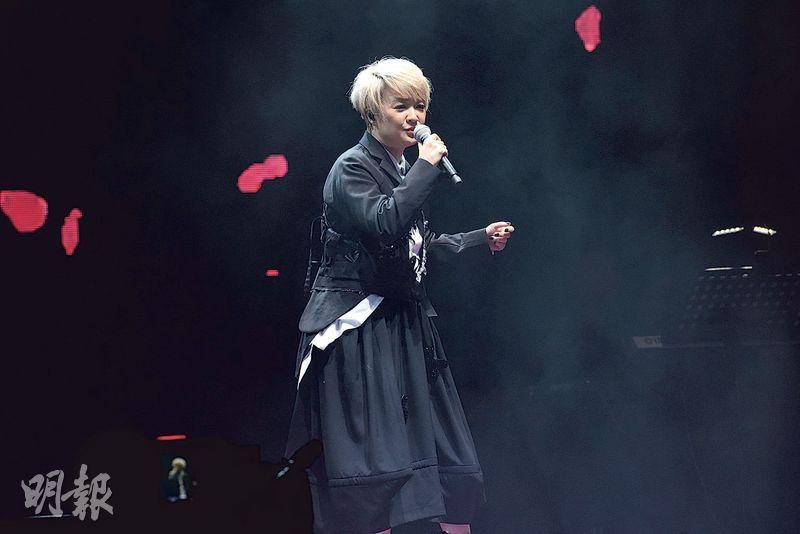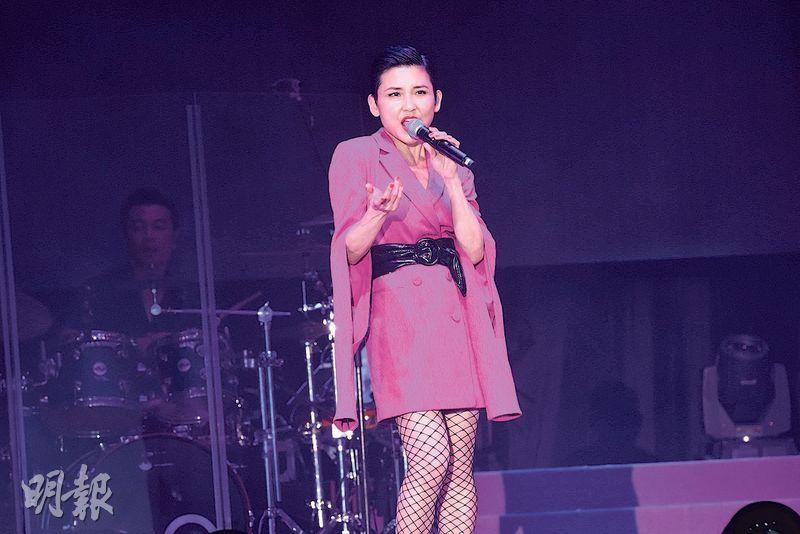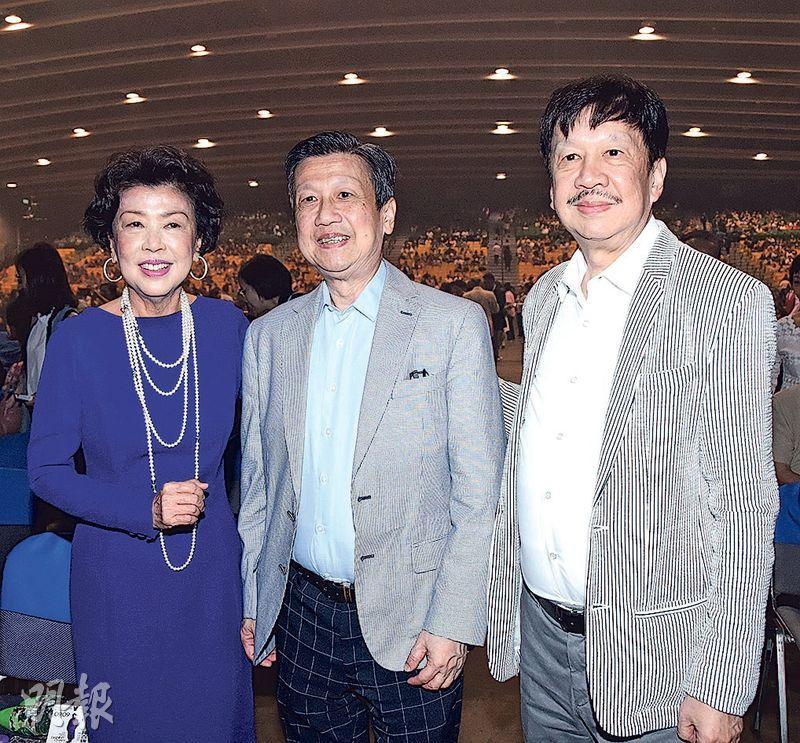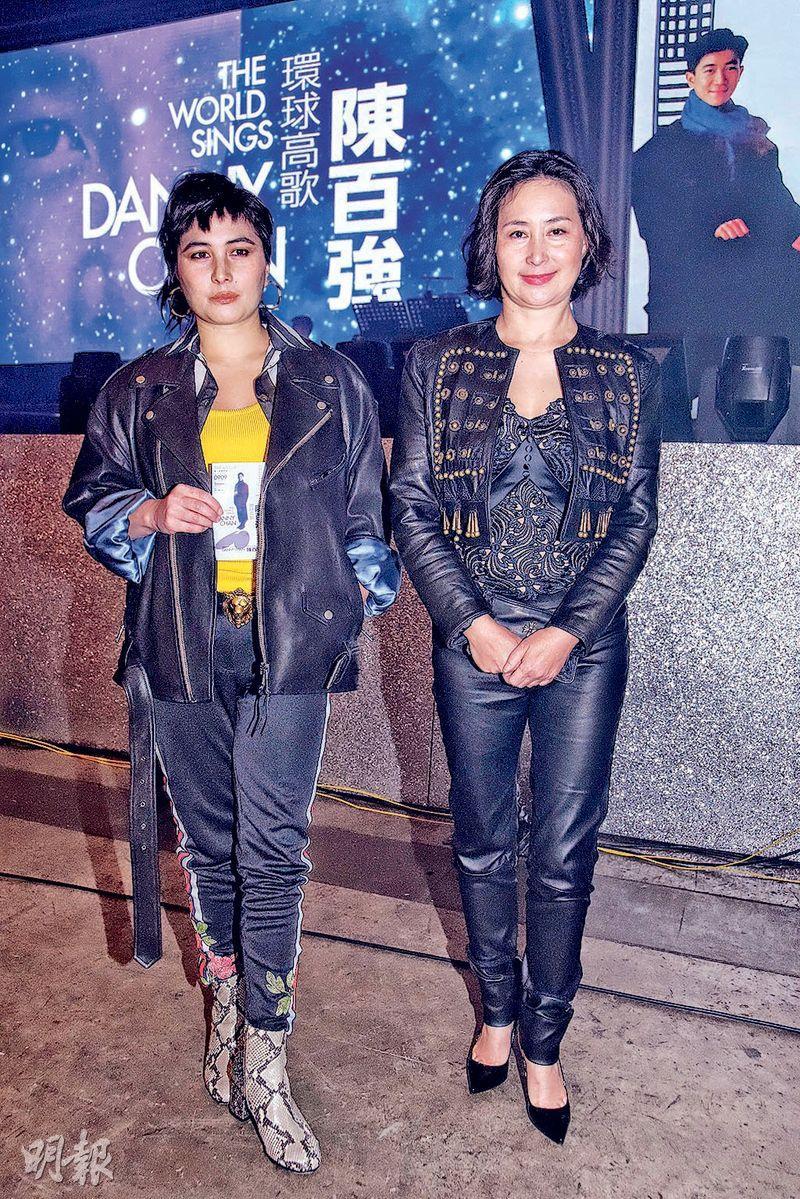 Josie and Pansy Ho
courtesy of mingpao.com
Prudence Liew
Priscilla Chan
Sandy Lam
Danny Chan's sister and brothers
courtesy of on.cc
Late singer Danny Chan Pak Keung passed away 25 years ago. In addition September 7th would be his 60th birthday. Priscilla Chan Wai Han, Prudence Liew Mei Kwan and other singers performed to remember this superstar of a generation. Friend Sandy Lam Shan Shan shared how she met Danny at a party. Late singer Ellen Loo (Lo Hoi Tung) originally was scheduled to perform, now she is in Heaven with Danny.
THE WORLD SINGS DANNY CHAN THE CONCERT last night took place. Singer Liew Mei Kwan, Chan Wai Han, Shirley Kwan Suk Yi and Eason Chan Yik Shun were among the performers who sang to celebrate Chan Pak Keung's belated 60th birthday. Danny's sister and brothers and Chan Yik Shun's father were among those who attended. The right side of the stage was a framed photo of Danny, the screen supported his face with the stars of the cosmos and often displayed valuable photos. Singer Lo Hoi Tung who fell to her death last month was scheduled to perform. Her name was still on the ticket. Lam Shan Shan originally was not a guest performer. When asked if she replaced Ellen, public relations had no idea.
After pianist Zhang Shengliang performed. Lam Shan Shan who performed with Danny shared her memories of him. "At a joint school dance for third year secondary school students, a senior and Chan Pak Keung came over from afar. The senior's name was unimportant. The most important was that I was able to dance in front of Chan Pak Keung. Whenever he went, I danced. I thought, 'take a look at me, just one look would be enough'. Suddenly a male voice said to me, 'Hello, what's your name? You dance pretty well' He didn't just take one look, he looked right at me and even said those words to me. Thank you."
Chan Wai Han performed JUST LIKE ME then bowed. "I am just like everyone, I just like Chan Pak Keung." After Jolie Chan Yat Suen, Yan Ting and Keeva Mak Ka Yu sang and danced to a fast song medley, Liew Mei Kwan and Alison Lau Cheuk Yan performed A PINK LIFE. Liew Mei Kwan praised Danny for being in great shape at all times. "He was very handsome and very well dressed. Now that he's gone, I always tell myself I would keep his spirit going. I put my effort into keeping myself at my best. He is my role model!"