courtesy of on.cc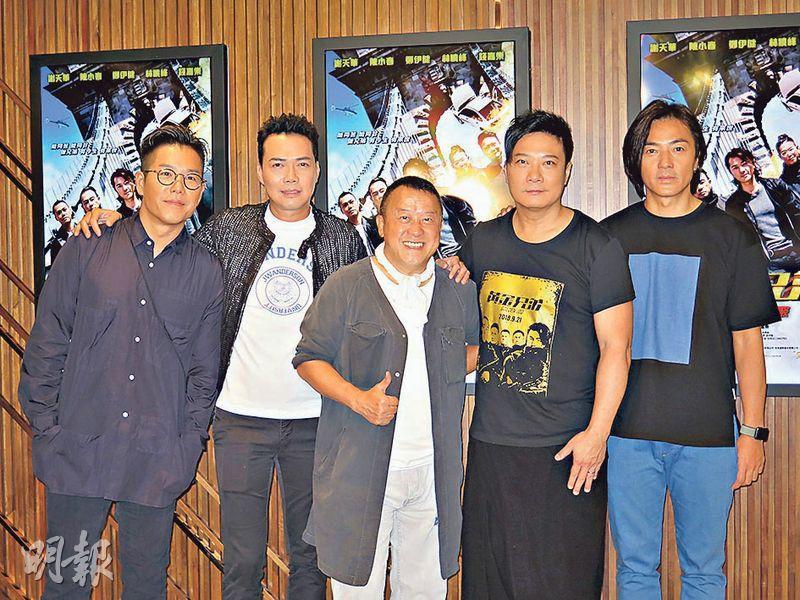 courtesy of mingpao.com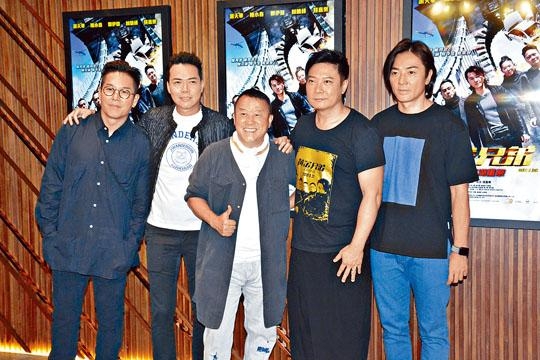 courtesy of singtao.com
The film GOLDEN JOB (WONG GUM HING DAI) yesterday opened in Hong Kong and today in the Mainland and Taiwan. Producer Eric Tsang Chi Wai, director Chin Ka Lok, actors Dior Cheng Yi Kin, Michael Tse Tin Wa and Jerry Lamb Hiu Fung yesterday visited five cinemas in Hong Kong to thank the audience for its support.
As for the Hong Kong opening day box office success and good audience response, Chin Ka Lok said that he remembered when he directed for the first time he did not dare to face the box office. This time he originally was not nervous, but Ekin kept asking him about it and made him very nervous -- like at the moment of the Hong Kong Film Award announcement. Ekin said, "Chan Siu Chun got so nervous that he didn't come. He didn't dare to face it!" Ka Lok said that he had to thank the most Tsang Chi Wai and Jackie Chan for their monetary and other unseen support. He also hoped that the five brothers would be good.
Would the director have to take them to dinner for a good box office performance? Ka Lok said that everyone has already set him up for dinner. Actually it was just respect from everyone. He said that Tin Wa should be the one paying for dinner. Tin Wa joked, "We eat together, the dishes are on the table. Please, dinner!" Ekin said that Tin Wa really took them to dinner, ultimately in this business they would have plenty of dinners to eat. Tsang Chi Wai jumped in and said that he was pleased with the opening day box office. "Very good! Tomorrow we will have to promote in Guangzhou, Singapore and Malaysia!" As for how they would celebrate, Chi Wai said, "Get drunk, what else? Earlier after the premiere we went for late night snack, everyone drank a little and never woke up. Finally the maid woke me up in the car!"
Later the actors went to the cinemas for audience reaction and poster give away. The audience said that they were moved to tears. Many said that they have seen YOUNG AND DANGEROUS (GOO WAT JAI) before and the brotherhood this time was also very entertaining. Ka Lok asked if Tin Wa would have a boy or a girl? The audience paid attention to the news and screamed "Girl!"