courtesy of on.cc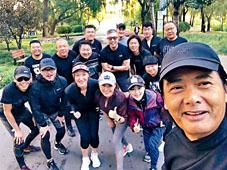 courtesy of singtao.com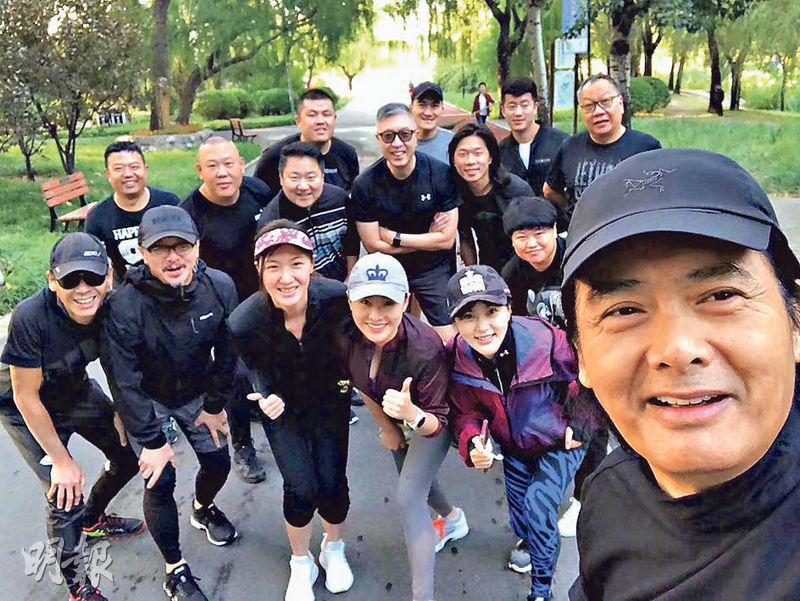 courtesy of mingpao.com
Everyone knows that Chow Yun Fat likes to hike and run, in Hong Kong the general public often "catches him in the wild". Lately Fat Gor promoted his new film PROJECT GUTENBERG (MO SEUNG) in Beijing and he could not let go of this habit. For several mornings in a row he went to run in Chaoyang Park in Beijing. Many morning joggers recognized him and asked for photos. Fat Gor of course posted for all the photos they wanted. After the news spread many said that they would go to the park in the morning to try to run into Fat Gor!
The film's official social media outlet also confirmed Fat Gor's morning running in Chaoyang Park three days in a row. "Good morning everyone. Today also opens with Fat Gor's running style. Our film PROJECT GUTENBERG's running team again expands! Fat Gor punched the card and ran in Chaoyang Park for the third day in a row! Reportedly many runners went to Chaoyang Park to run into Fat Gor. Some did not believe Fat Gor was able to run for three days straight and they truly ran into him again! Runner friends who were fortunate enough to run into Fa Gor, please post all your selfies and pics!" Fat Gor was found with a big group of people running with him.
PROJECT GUTENBERG's other star Aaron Kwok Fu Sing earlier appeared on Fantastic TV with director Felix Chong Man Keung to share their new film experience. Aaron stated that he appreciated Director Chong's work and decided to take the role before even getting a script. In addition the new film subject was different from Director Chong's past work. The characters were complicated, thus he did all his homework and read the script six times before he was finally able to completely grasp the character. Director Chong said that because currency counterfeiting was a sensitive subject, since coming up with the story in 2008 he did not find an investor until 2014. For a realistic portrayal, the team bought a real printer to print the prop in the film. Director Chong said that he did not deliberately write the line "Art is doing anything to its best", as it was the truth. Aaron also agreed that doing everything to their best was truth. Life must be an endless pursuit for improvement for it not to be wasted.
When asked how this character was different from his previous ones and what kind of spark did Aaron have with Fat Gor again since COLD WAR 2, Aaron said, "This character was a bullied character, as soon as he saw Fat Gor he was already being bullied." Director Chong said that Fat Gor's "Fat Kee General Store" was open daily, which made the team gain a lot of fat. Speaking of Fat Gor's character, Director Chong stated that Fat Gor would bring back his classic characters from THE KILLER, A BETTER TOMORROW and ONCE A THIEF to put Fat Gor's charm on full display. As for how these classics would appear again, everyone would have to see the movie to find out.