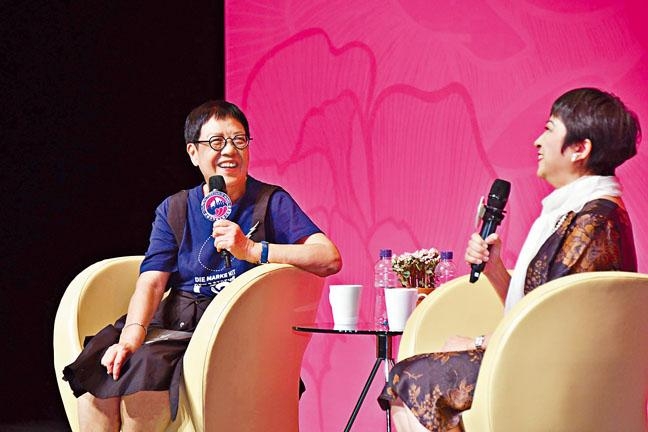 courtesy of singtao.com
Famous director Ann Hui On Wa two nights ago held a forum at the Performing Art Academy to share her 40 year film experience. She admitted that she had her lows, made films that she was not completely pleased with, and even agreed that today's Hong Kong film is harder to make than in the past due to a lack of money. She said, "Before I worked 7 days a week, it was very tough. Now I don't get to even if I want to."
Hui On Wa also revealed that earlier she participated in a Mainland variety program. She thought that it would just be a conversation with the audience, instead she had to shoot a 15 minute short film. She worried that due to a lack of preparation it would not be perfect and people would pick it apart. Speaking of the Mainland actor in the short film, Wu Xiubo's sex scandal, she felt that work and personal life did not necessarily have to mix. She also felt that Wu Xiubo was a professional actor.