courtesy of on.cc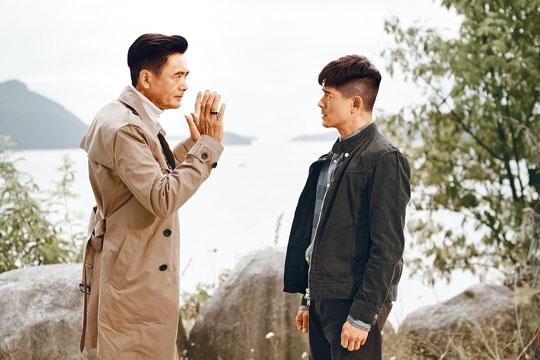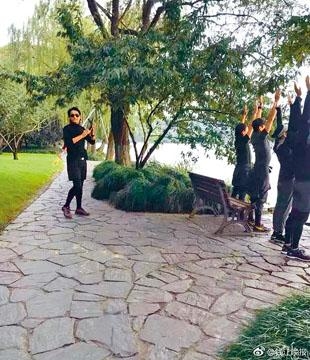 courtesy of singtao.com
The film PROJECT GUTENBERG (MO SEUNG) will open on October 4th. The film was a collaboration of the OVERHEARD (SIT TING FUNG WON) golden team Felix Chong Man Keung and Alan Mak Siu Fai. Chong Man Keung wrote and directed this time, while Mak Siu Fai was the art director. Kwan Chi Yiu joined as the director of photography and Hong Kong Film Award Best Actors Chow Yun Fat and Aaron Kwok Fu Sing starred along with other good actors Zhang Jingchu, Liu Kai Chi, Katherine Chau Ka Yi and others. Two days ago, Aaron with director Chong Man Keung, Mainland star Feng Wenjuan promoted in Zhengzhou and the crowd filled a shopping center.
Aaron in the film played Lee Man. "Lee Man is a very poor painter but very talented; this character has a good side but also an evil side. This is a character I have never played before in my show business career." Aaron said that PROJECT GUTENBERG exceeded his Hong Kong Film Award winning performance in PORT OF CALL (DAP HUET CHUM MUI). "I have never seen the script and the story structure like this before. I read the script seven times before I understood this character. On a certain level, PROJECT GUTENBERG is a new attempt for me. I look forward very much to everyone seeing a very excellent film after the film's release."
Aaron was very happy to be able to work with Fat Gor and Zhang Jingchu again. "This time I have many scenes with Fat Gor, from the beginning to the end I am at a tug of war with him. Each time in each scene is different. Zhang Jingchu is a very excellent actress. Although I have intimate performance with Jingchu this time, we very quickly got into character. It wouldn't feel awkward at all and I was able to perform at ease."
Working with director Chong Man Keung for the first time, Aaron had nothing but praise for this director. "Chong Man Keung is a very excellent screenwriter. Anything I don't understand in shaping the character, he would explain every clearly during the shoot. Although a first I had difficulty with getting into character, but in the process of communicating with the director I slowly grasped the character and understood what the director wanted, what kind of condition he hoped to bring about."