courtesy of on.cc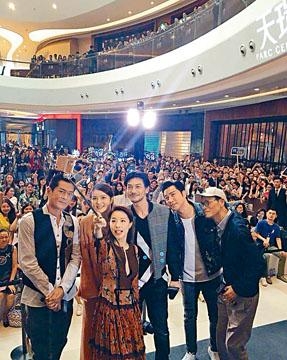 courtesy of singtao.com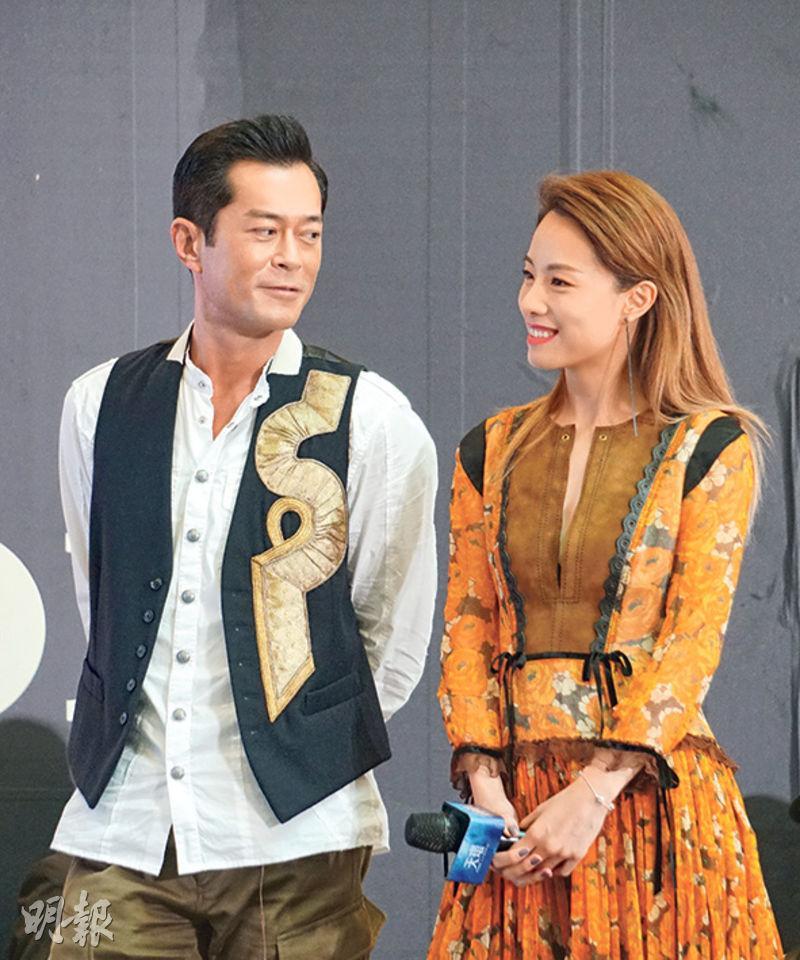 Louis Koo and Stephy Tang in Guangzhou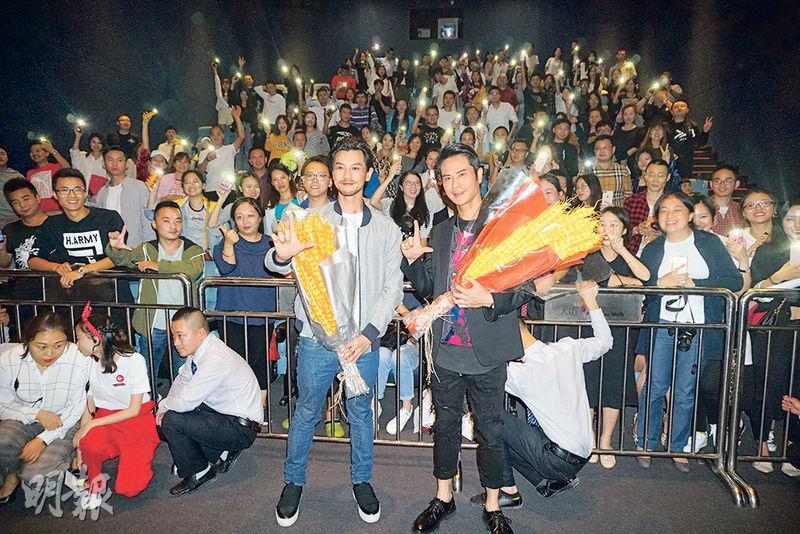 Fans call Adam Pak and Kevin Cheng "very handsome" in Chengdu
courtesy of mingpao.com
The film L STORM (L FUNG BO) two days ago opened in the Mainland and easily passed 100 million yuan! Before the Mainland opening L STORM director David Lam Tak Luk, stars Louis Koo Tin Lok, Stephy Tang Lai Yun, Patrick Tam Yiu Man, Adam Pak Tin Nam and Anika Xia Yan (Janelle Sing) promoted in Guangzhou. Viewers there even "reported" Goo Jai for being busy on 365 days a years as they wish that he would properly take care of himself.
The film L STORM in its fourth week in Hong Kong already passed HK$ 16,157,174. It opened in the Mainland two days ago and already broke 75 million RMB, but noon yesterday it already passed 100 million; at the same time its scheduling and film review both left its same day competition in its dust as it grabbed three opening number 1's!
Before the Mainland opening, the L STORM team divided into two teams and promoted. As the anti corruption series soul character Koo Tin Lok along with director Lam Tak Luk, Tang Lai Yun, Tam Yiu Man, Pak Tin Nam and Xia Yan attended a press conference in Guangzhou, met and interact with the audience. When Goo Jai appeared the shopping center was jam packed.
In one of the segments a viewer "reported" Goo Jai, feeling that Goo Jai has been very busy for 365 days a year and hoping that he would properly take care of himself. Goo Jai heard and jokingly asked his fan, "Who ratted me out?" Then he again said that he would try to make time to rest. "Thank you fans for your continuing support. I will keep working hard on even more excellent films!"
Stephy also had a lot of fan support as well. Stephy revealed that earlier viewers volunteered to be her bodyguards because they felt that she was in danger in the film and needed protection. Stephy did not know whether to laugh or to cry!
Kevin Cheng Ka Wing and Adam went to promote in Chengdu and visited many cinemas in one days as they chitchat with the audience. The audience was very excited to see them and often yelled "very handsome". A fan even chased them from the first stop to the last stop! A cinema even arranged for a little girl to present flowers to them, Ka Wing kindly coaxed the child like a father; during the promotion many viewers said that they grew up watching Ka Wing's television series and urged him to have a baby soon. Ka Wing said, "After so many shows I heard those two comments the most!"