courtesy of on.cc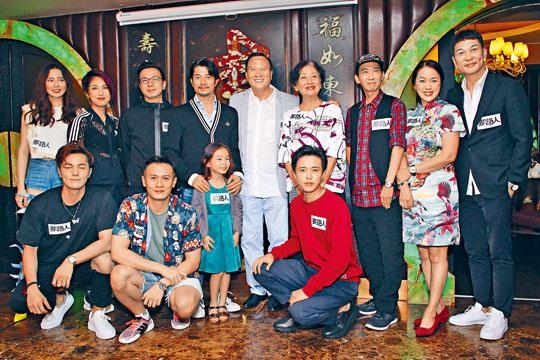 courtesy of singtao.com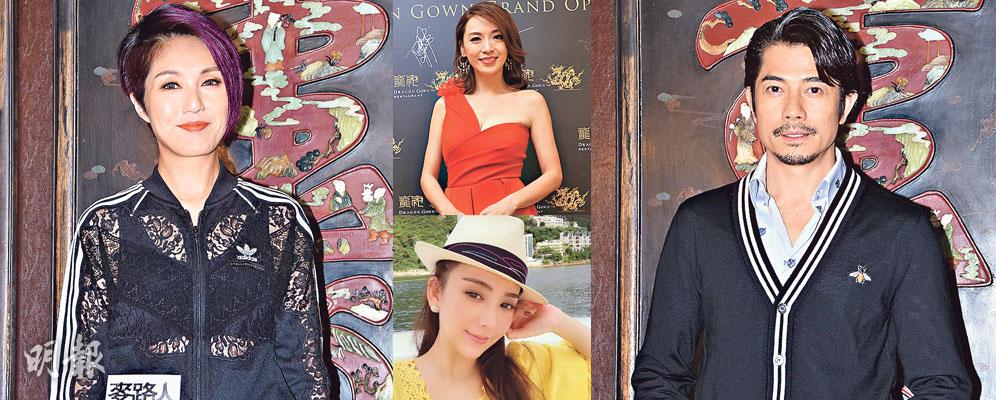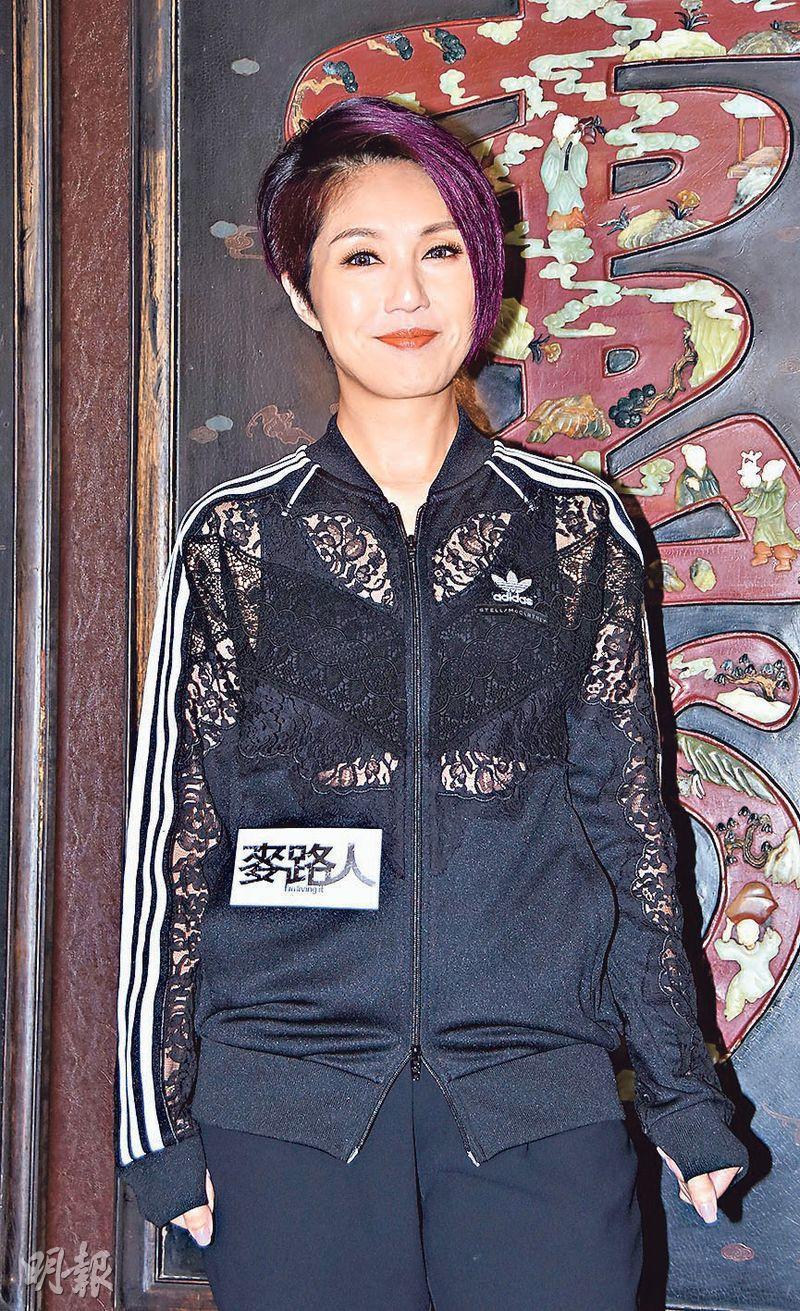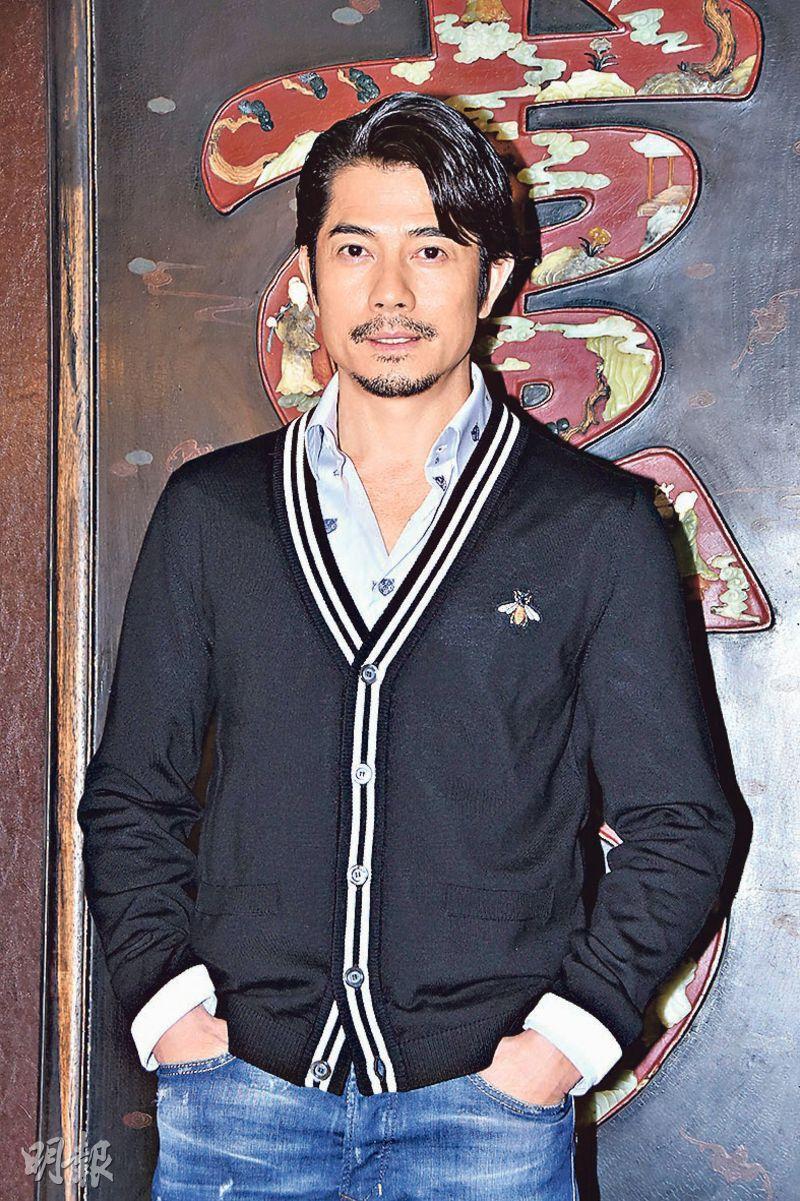 courtesy of mingpao.com
The film I'M LIVING IT (MAK LO YUN) yesterday held an appreciation banquet. Actors Aaron Kwok Fu Sing, Miriam Yeung Chin Wa, Alex Man Chi Leung, Cheung Tat Ming and Nina Paw Hee Ching attended. Lately some claimed that his wife Moka Fang refused to let their daughter see Sing Sing's mother and put him between a rock and a hard place. Sing Sing denied the rumor and stressed that the family is very happy and harmonious.
Kwok Fu Sing has already finished his I'M LIVING IT role, but he would still make time to see if the director would need to make the film even better. Sing Sing admitted that he really liked this script because the subject was very close to Hong Kong life. It was about the housing problem, a group of people who resides in a 24 hour fast food restaurant. His character connected the down on their luck group, including singer Yeung Chin Wa or retired firefighter Man Chi Leung. He was a disillusioned finance elite and had many scenes with mother Paw Hee Ching.
Sing Sing mentioned that he worked with Man Chi Leung previously in the television series GENGHIS KHAN. This time they had a lot of spark. He felt that Man Ji did not change at all from back then. He still was a very hard working actor and his acting was just as good. He lived up to being his role model since the training class. Would he not have time to be with her daughter as he was busy with several movies? Sing Sing said that now the world is very advanced, as long as there is Wi-Fi anywhere in the world can be connected. No one should worry for him.
Speaking of Chin Wa because of the film was late to her television series production WONDER WOMEN and upsetting series co-stars like Alice Chan Wai, was Chin Wa constantly late? She said, "I don't have much to say. This type of news constantly appear, actually it's not really real but a little bit is true. Because production time is not exact, if it is just one more shot of course I have to finish it first. Actually I give both sides ample time. Instead I am late to I'M LIVING IT more, I am more on time with the series. With the series I was late only two or three times, the notices were too close. I was late for about 10 minutes. When I knew I would be late I immediately call and confess to Sister Bo Wa!" Chin Wa said that once she really was late to I'M because she could hurt her back and needed acupuncture. "Sometimes we have to wait, why don't those times count? I am better of not mentioning it though, in the end I am able to make two very happy jobs. This is the real focus!" Was her relationship with Chan Wai fine? Chin Wa said, "I don' know why it would be written like this!" Did she feel that Chan Wai was glaring at her? She said, "After four or five months into the production? Earlier it might have been a little more useful. In addition if she only did it now and I just realize it, then I would be a bit 'lame'. Actually I really don't need to respond too much, as long as Heaven knows what happened then it's fine!"