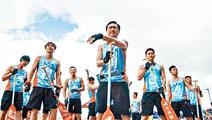 courtesy of singtao.com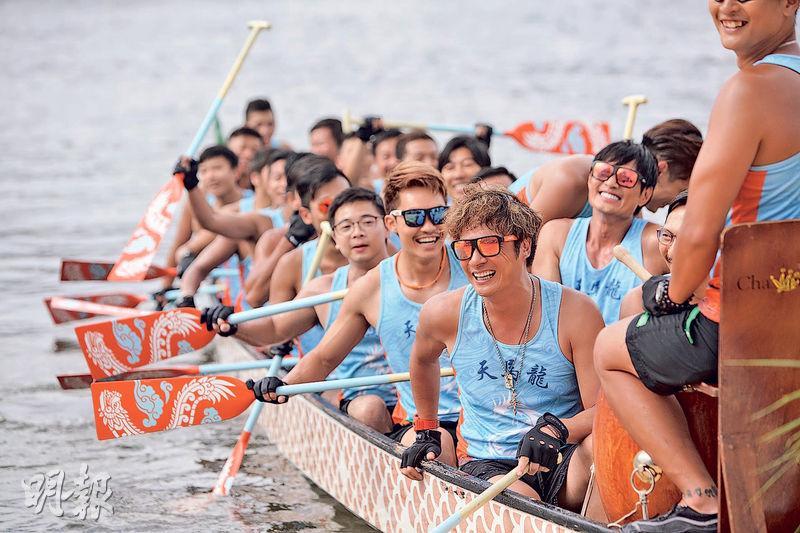 MEN ON THE DRAGON
THE INCREDIBLES 2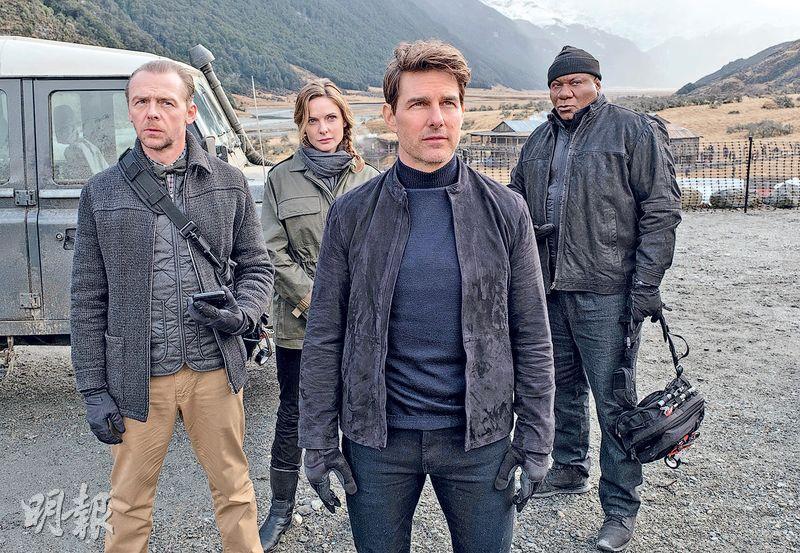 MISSION: IMPOSSIBLE - FALLOUT
courtesy of mingpao.com
The Francis Ng Chun Yu starred film MEN ON THE DRAGON (YIK LAU DAI SHOOK) with word of mouth continued to rise at the box office. So Far it already broke through HK$ 12 million and landed 7th on the Hong Kong Summer Vacation Box Office, the only Hong Kong film among the top ten. First place went to THE INCREDIBLES 2 with over HK$ 70 million. The Tom Cruise starred MISSION: IMPOSSIBLE - FALLOUT came in second.
The Hong Kong Box Office Co. Ltd. yesterday announced its 2018 Summer Vacation top 10 highest grossing films. According to information between July 1st to August 31st, foreign films still had more advantage at the film market. 95 first run features were released, 16 were Hong Kong films and 76 were foreign films. The entire summer vacation film box office total revenue was HK$ 399,421,487, an increase of 16.87% from last year's HK$ 341,775,186.
This year in Hong Kong during the summer vacation the animation THE INCREDIBLES 2 performed the best with HK$ 70,566,853 to become the summer vacation box office champion. MISSION: IMPOSSIBLE - FALLOUT made HK$ 57,782,199 in second place. In third place was ANT-MAN AND THE WASP with HK$ 57,062,046. The Hong Kong film MEN ON THE DRAGON (YIK LAU DAI SHOOK) as for the end of August made HK$ 10,929,210 in seventh place, but two days ago it already accumulated HK$ 12,151,928. Ng Chun Yu once said that if the box office reached HK$ 15 million he would show off his muscles.
Among the top ten, aside from THE INCREDIBLES 2, other animation included HOTEL TRANSYLVANIA: A MONSTER VACATION and DORAEMON THE MOVIE: NOBITA'S TREASURE ISLAND; in fourth place ALONG WITH THE GODS: THE LAST 49 DAYS made HK$45,030,600. Its predecessor made HK$ 54 million and together they made over H$K 100 million.
2018 Hong Kong Summer Vacation Film Box Office (July 1st to August 31st)
10. CHRISTOPHER ROBIN - HK$ 9,351,715
9. DORAEMON THE MOVIE - NOBITA'S TREASURE ISLAND - HK$ 10,237,489
8. HOTEL TRANSYLVANIA: A MONSTER VACATION - HK$ 10,354,157
7. MEN ON THE DRAGON - HK$ 10,929,210
6. THE MEG - HK$ 18,044,894
5. SKYSCRAPER - HK$ 25,164,038
4. ALONG WITH THE GODS: THE LAST 49 DAYS - HK$ 45,030,600
3. ANT-MAN AND THE WASP - HK$ 57,062,046
2. MISSION: IMPOSSIBLE: FALL-OUT - HK$ 57,782,199
1. THE INCREDIBLES 2 - HK$ 70,566,853