courtesy of on.cc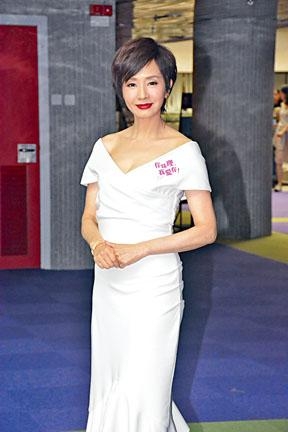 courtesy of singtao.com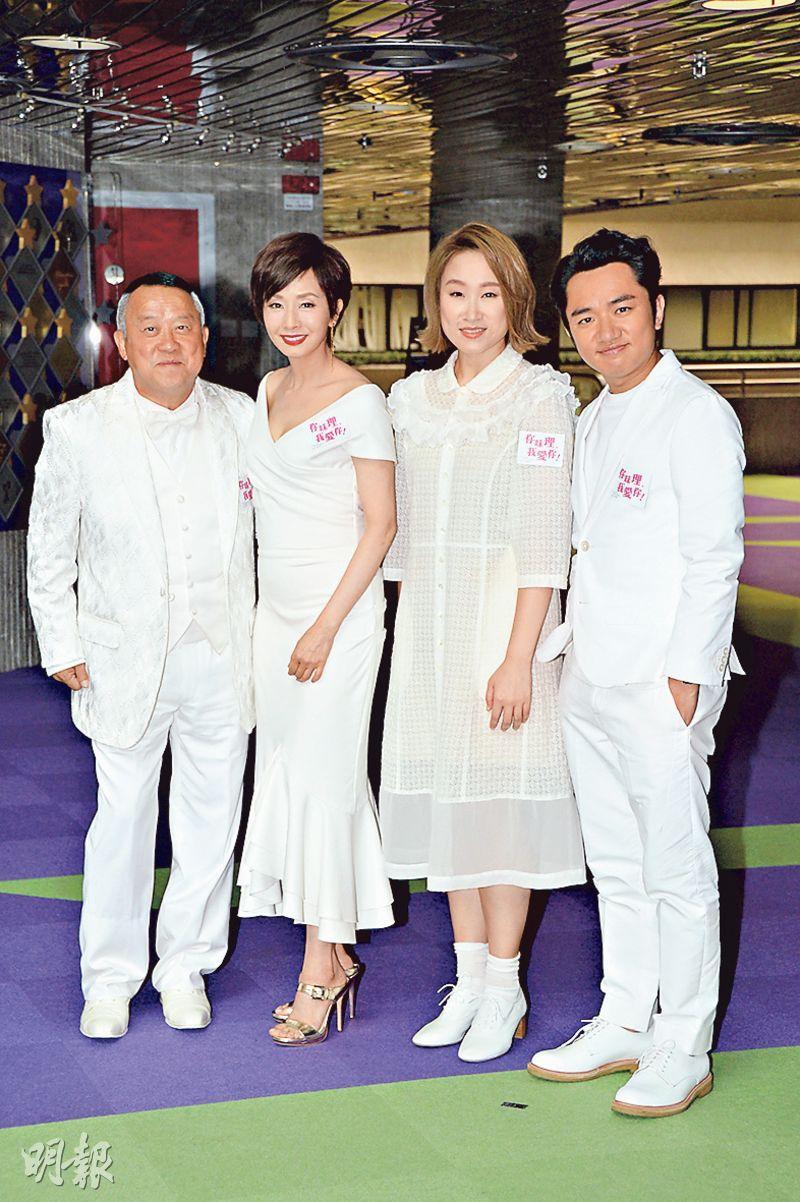 courtesy of mingpao.com
NEI MAI LEI NGOR OI NEI, a Hong Kong Lunar New Year film based on a Broadway musical I LOVE YOU, YOU'RE PERFECT, NOW CHANGE! yesterday began production at the Performing Art Academy. Director Wong Cho Lam, producers Elaine Lok Yi Ling and Eric Tsang Chi Wai, actors Teresa Mo Shun Kwan, Ivana Wong Yuen, Louis Yuen Siu Cheung and Harriet Yeung Sze Man yesterday performed. They were dressed in white. Cho Lam said that they were shooting the big opening number.
First time director Cho Lam said that the film has been in preparation for years. The play ten years ago had six performances in its Hong Kong run. The film rights took over a year of negotiation with Broadway to obtain as he hoped to adapt it into a Hong Kong musical film. Cho Lam revealed that the entire film would have about 16 segments, use 60 actors, many actors would play multiple roles. Mo Shun Kwan would play the most with six characters, then Wong Yuen Chi and Tsang Chi Wai. Wih all the actors, did he call in a lot of favors? Cho Lam said, "I pay fair prices, but I would get discounts. I respect actors and doesn't ask for all favors, I pay reasonable rates and then give something small -- each character has a lot of potential!"
Cho Lam said hat because each actor would have to sing and dance, he thanked them for making time to rehearse before the performance. Nina Paw Hee Ching even paid an instructor out of her own pocket to learn to dance. Everyone was full of sincerity.
Cho Lam just announced that the child his wife Leanne Li Yanan is carrying is a girl. They are expectant after the New Year. He joked that now he would edit while keeping his wife company. She did not complain. Since he often had a pair of scissors in hand he could learn to cut the umbilical cord in advance. Li Yanan said that she probably would choose a cesarean birth. Cho Lam said, "We would pick a good day for it because of work, but I am very upset. Maybe the baby would say that my birthday had to accommodate Papa's schedule. I just hope that it will be double the joy!"
Mo Shun Kwan wore a low cut dress yesterday. She joked, "Today is the smallest in the film!" Actually Sister Mo would play six roles, one of which would have a 50F cup costume. In make up no one would recognize her. Sister Mo said, "I even have to dance, after the shoot I can't be more tired. My hips feels like they would break!" How much time did the costume take to put on? Sister Mo said, "As soon as everyone saw me they went 'wow'. When everyone see it they definitely would feel that it would be entertaining and funny."
With this 50F costume, co-stars Tse Kwan Ho and Candy Yu On On would be on hand. She even would have constant physical contact with On On during their dance. Sister Mo said, "I don' know I would so easily brush against people, but we are very close. It wouldn't be awkward, at most I would say is sorry I am always bumping into you!" Sister Mo said that her first musical has been a lot of fun. With all the rehearsal she was familiar with the songs. She felt just like a professional actor in a musical.