courtesy of on.cc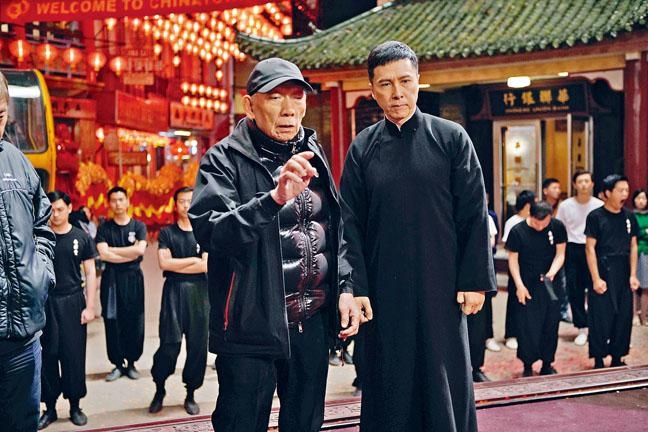 courtesy of singtao.com
Donnie Yen teaches everyone the "Ip Man drinking game"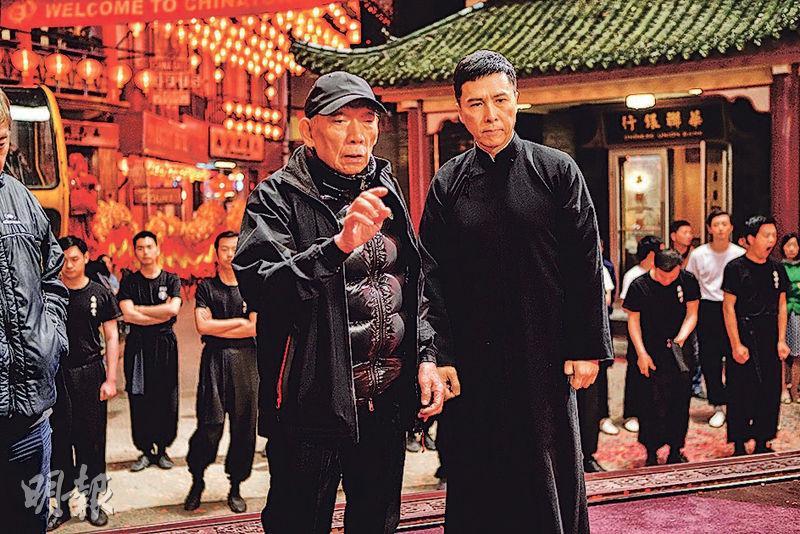 IP MAN 4 action director Yuen Woo Ping study the action choreography with Donnie Yen
courtesy of mingpao.com
The Donnie Yen Chi Tan starred IP MAN film series has always been a hit. Producer Raymond Wong Pak Ming, director Wilson Yip Wai Shun and Yen Chi Tan have been together for what seemed like forever. Two nights ago the film company held a IP MAN 4 appreciation banquet to thank the workers for over four months of production in Shanghai and England. Chi Tan sentimentally said, "It is very rare for a movie to reach a fourth installment. Looking back at the first film, some not only did not look upon it favorably but also asked me why I would make IP MAN. I am very happy to see the success of the film and the character today, and the recognition of the audience."
IP MAN 4 aside from the golden team of producer Wong Pak Ming, director Yip Wai Shun and lead actor Yen Chi Tan also had the third installment's action director Yuen Woo Ping. The film earlier shot in Shanghai and England for four months. Two nights ago at the banquet was not only Wong Pak Ming, Yip Wai Shun and Yen Chi Tan, but also Mandarin film boss and IP MAN 4 executive producer Edmond Wong Chi Wun, Mainland investor Bona boss Yu Dong, actors Pierre Ngo Ka Nin and Chris Collins. Wong Pak Ming said, "It's not easy for a movie to reach a fourth installment. IP MAN puts me at the most ease so I didn't visit the set." Director Yip wa Shun thanked the crew and in particular Lord Eight (Yuen Woo Ping). He even hoped to be able to work with him again next time.
Chi Tan stated that when he made the first film he had pressure, by the fourth film he was very relaxed. "From FLASH POINT, SPL to IP MAN 4, the director and I already have chemistry. So this time I only went to the set to report in, I didn't have to think. I also believed that this installment would be even better. Because with boss Wong Pak Ming and boss Yu Dong who is the most supportive of Hong Kong films, it would definitely perform better." Chi Tan even mixed Wing, the second installment's classic representative Sammo Hung Kam Bo's Hung Kuen and the third installment's Mike Tyson boxing into "Ip Man drinking game". He even held a lucky drawing with Wong Pak Ming and Yu Dong and spent a joyful night with the workers.