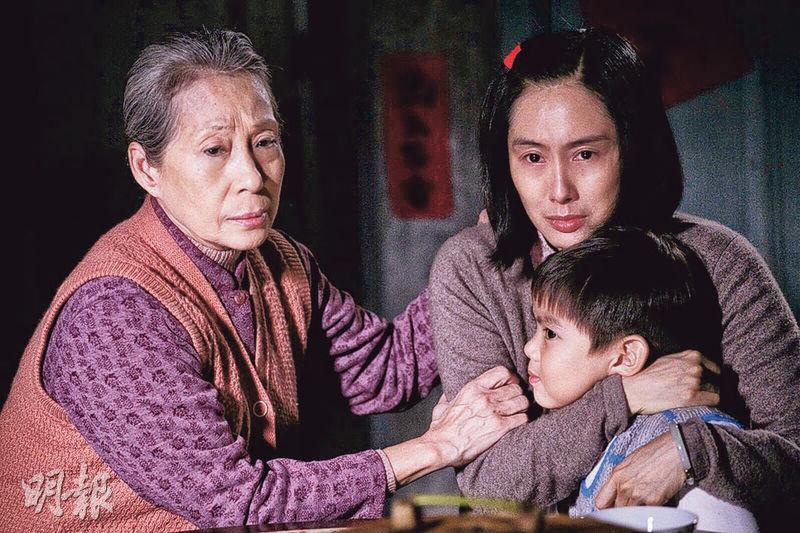 courtesy of mingpao.com
Athena Chu Yan earlier starred in new directors Derrick Tao Ting Chun and Mak Ho Bon directed thriller THE LINGERING (GOO JAT) with Louis Cheung Kai Chung. The film was shot on location in a hundred year old mansion in Hong Kong with its long history and eerie environment. The two directors thought that since this old home has been abandoned for a long time, it would be very suitable for this film. Even Chu Yan felt the chill as she did not dare to stay on the set alone.
Chu Yan originally was very happy about being able to shoot on an actual location, but once there the hundred year old home's emptiness along with the dark lighting, antique furniture and props she grew more and more afraid the longer she stayed. "My imagination went wild. In one scene I had to look into a pitch black room. Although the camera was right next to me, I felt something was in the room. Suddenly something moved in the room and I couldn't help but scream." Chu Yun stated that she would be lying if she said she was no scared. She did not dare to be alone in a room to wait for her shoot, as she had to find workers to keep her company. Despite her fear she still took the role, because the script and the character were rather attractive. She was reluctant to let them go.
Ah Chung worked with Chu Yan for the first time. He revealed that she was his senior as both graduated from the Performing Art Academy. He recalled that when they met on the first day they already had to shoot an important scene. In order to cultivate emotions he did not look at anyone. "It was the first time I was like that!"