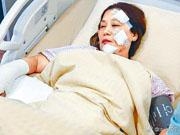 courtesy of singtao.com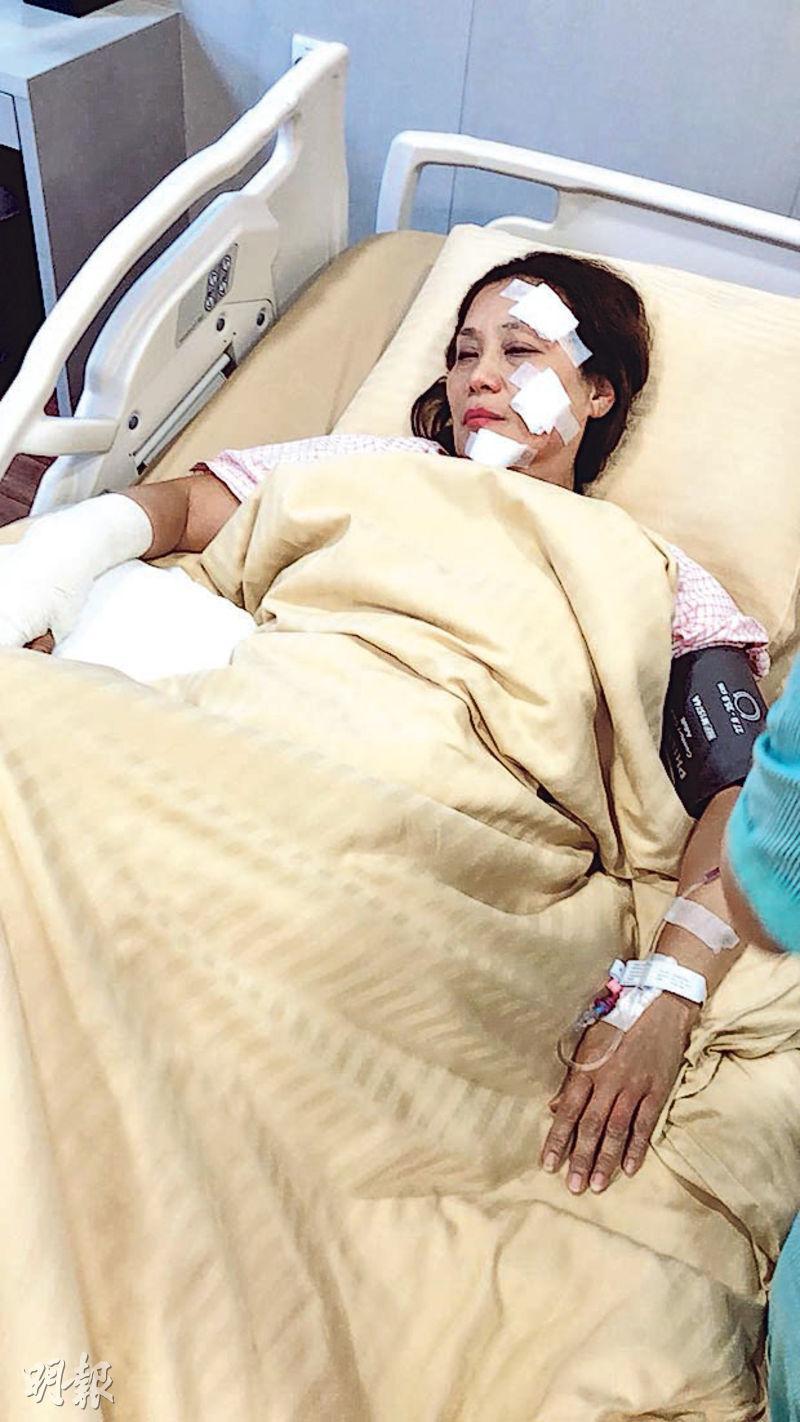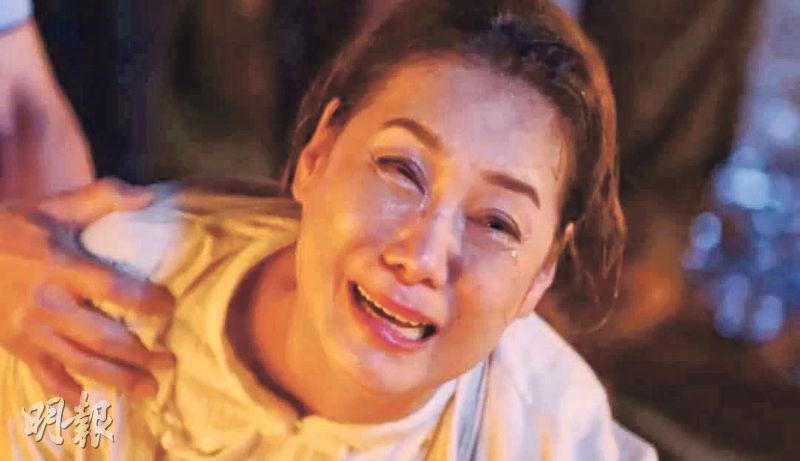 courtesy of mingpao.com
The 60 year old veteran martial art actress Yeung Pan Pan last month had an accident while working on the film AMAZING SPRING in Malaysia, as an out of control fire gave her 7% second degree burn on her face, right arm and both legs. She and over 20 actors were sent to the hospital for treatment. After almost half a month at the hospital, Yeung Pan Pan spoke to Malaysian media. After the accident she was stunned on the set. She saw many seniors lying on the ground, which broke her heart. Three days after the accident when she recalled what happened she still could not help but cry.
Yeung Pan Pan blamed herself for trusting the team too much, which made her negligent and overlook warning. She did not get an understanding of the condition with her own experience before the fire scene. After almost half a month of therapy, her recovery progressed well and she could be released soon. Sister Pan Pan said that she did not like to say anything negative, she did not blame anyone because accidents were hard to predict. She felt that this fire was a test for everyone and brought everyone closer, as they promised to meet at the premiere. She experienced the innocent and kind side of the Malaysian people this time. After the accident she saw everyone went to save people without any regard for their own safety. They had a strong sense of duty. In comparison people in other places were very professional, very efficient but very calculating.
She did not say much about her injuries and even joked with producer Jack Lim. "I just wanted to see my friends in Malaysia, see my godparents and work on some dramatic scenes. I ended up getting burnt like this." She said that originally the film was a Lunar New Year comedy, she did not expect that it would turn into a disaster film. She even "demanded compensation" from the producer, because of this film she turned down performing on a cruise. She wanted him to make up for her losses.
Sister Pan Pan suggested to the Malaysian team that for big scale scene like this professional stunt people should be in charge. She also hoped that no one would be afraid. This time was a warning but no one should make it a burden. Learning and understanding more, new comers should focus on every part even more.