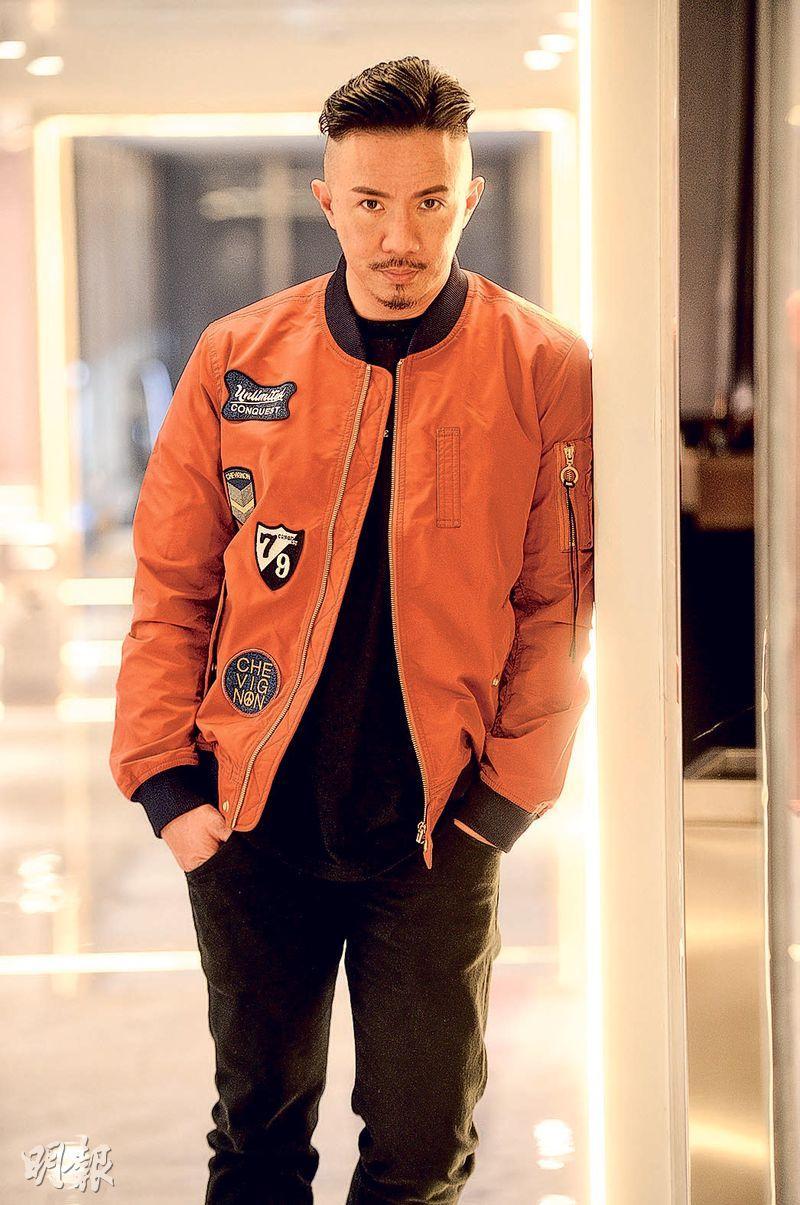 Louis Cheung praises DaDa Chan's performance
courtesy of mingpao.com
Former child star Louis Cheung Kai Chung years ago transitioned from singer to actor. After starting in television his acting was recognized and he grew hotter and hotter. In recent years he switched to film and performed decently as well. So far this year he has already had 7 film releases. His co-stars like DaDa Chan Jing and Chrissie Chau Sau Na would often burst out in laughing fits when working with him. Cheung Kai Chung joked that he trained for over 30 years to be able to make people happy like that.
Cheung Kai Chung has been making movies in two or three years. He joked that now he still is a film new comer as he participated in different productions as learning experience. "I have been very happy. I finally get to work with many people I never imagined I would, like (Tony) Leung Chiu Wai, (Aaron) Kwok Fu Sing, (Nick) Cheung Ka Fai, Chau Sau Na, (Athena) Chu Yan, (Louis) Koo Tin Lok, Teddy Robin (Kwan) and (DaDa) Chan Jing. The feeling is very wonderful." As a result of the lawsuit between his management company and TVB, last year he was rumored to be banned by TVB and since has vanished from TVB series. He made the change to film. Ah Chung said, "I was never worried. Whatever Heaven arranges has to be for the best! I am very grateful to the television station for giving me the chance to start my acting road. People at different stages do different things. I haven't studied that in depth. Maybe the television station stage has ended and the new chapter of film began."
Ah Chung lately became the female film star killer. DaDa earlier in an interview revealed that when she worked with him on the film LUCID DREAMS (BAK BO BOON HEI LO OI LOK) she could not stop laughing. Even Chau Sau Na felt the same way.
Ah Chung said, "Maybe sometimes I behave badly, I want to play tricks on people and I want to laugh myself! Or maybe the past few years changed my state of mind, as I work with a light and playful mood the route would different as well. My sense of humor comes from liking to laugh in life and my love for comedy, since childhood (Stephen) Chow Sing Chi and (Nick) Cheung Ka Fai's films inspired me, at home I would also be the chief of the entertainment department as I specialize in cheering up my wife (Kay Tse On Kay) and children."
LUCID consisted of 4 fantasy stories, he and DaDa, Wen Chao played the "Joy" chapter. In the film because of a fake wedding con a lot of strange things happen. Ah Chung was surprised by his first time co-star Wen Chao. "His voice really sounds like Sing Yeh's, it really was like acting with Sing Yeh. I sometimes would ask him to do it once more. He is a very passionate actor, privately he becomes himself again. We would then talk about kung fu and Wing Chun." He also praised DaDa's performance for being wild enough. "We had a negotiation scene that was pretty funny. She was able to follow the pace and had a great sense of humor."