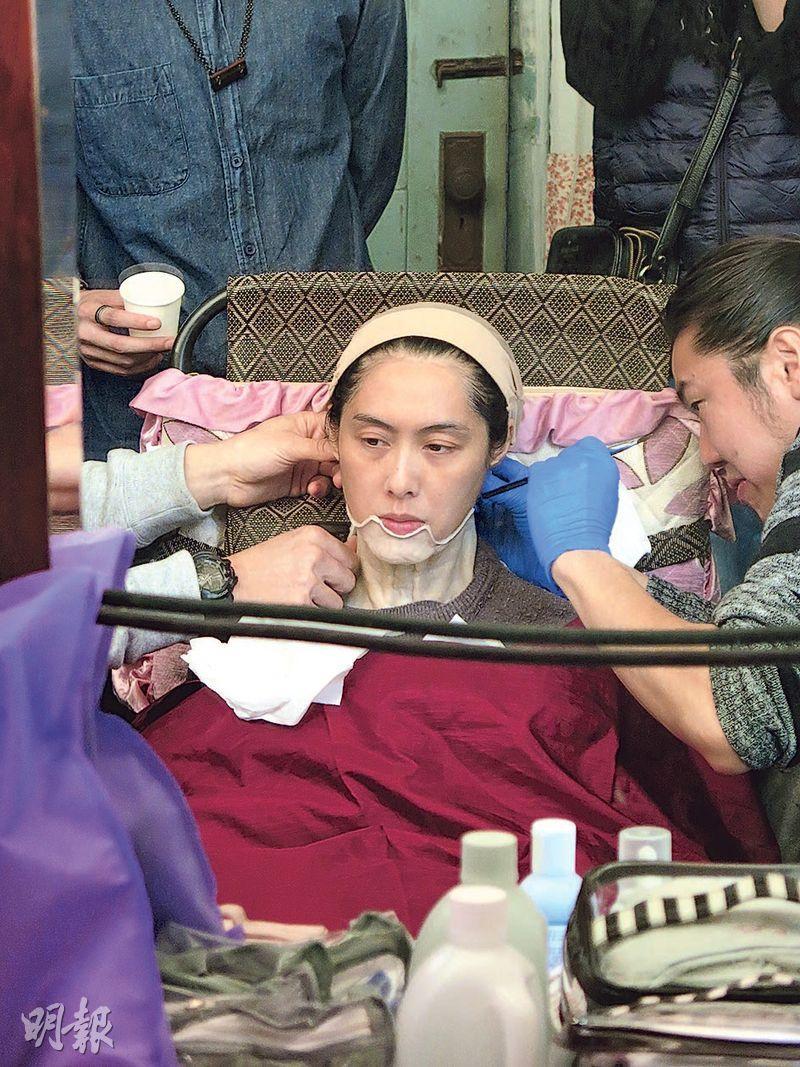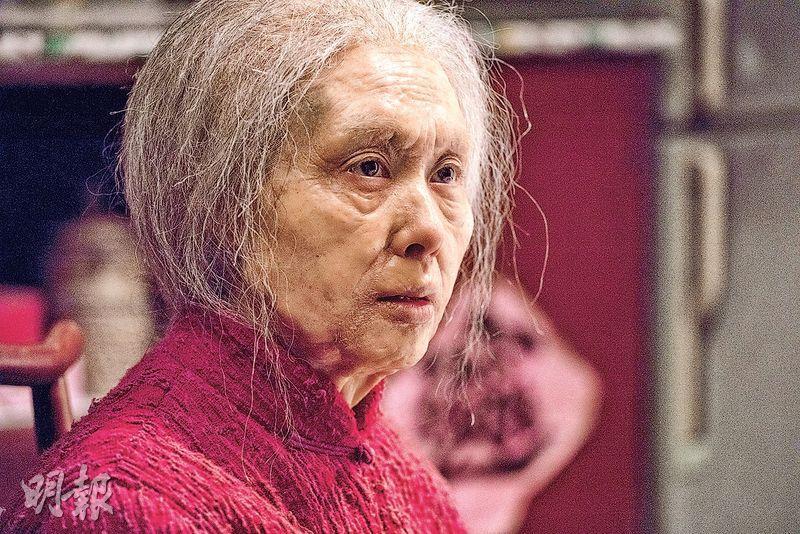 courtesy of mingpao.com
The 46 year old Athena Chu Yan has been called the "frozen age goddess" but in the horror film THE LINGERING (GOO JAT) she had to sacrifice her beauty with special effect make up to play mother and son with Louis Cheung Kai Chung. Her look at the end of the film was no different from that of an old lady.
For this special effect make up, Chu Yan had to make a mold made as she covered her entire head in special material; after the "human skin" was made, it had to apply on her face layer by layer. She said, "I once saw my husband (Paul Wong Koon Chung) use similar plaster mold for a record cover, it looked pretty interesting. Yet when I tried it I started to get nervous, because the special material had to cover the entire head layer by layer and got heavier and heavier. I even needed help to prop up my head." She described it as the feeling of being in an enclosed space, like being buried alive. "I really was very scared. Luckily the crew kept telling jokes to make me laugh and told me not to fall asleep. Otherwise it would have to be done over". The entire special effect make up including the mold making preparation took 10 hours. Chu Yan joked that it was once in a lifetime so she had to try it.