courtesy of on.cc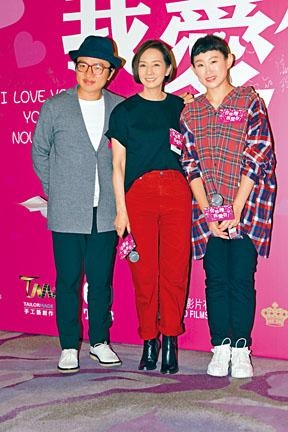 courtesy of singtao.com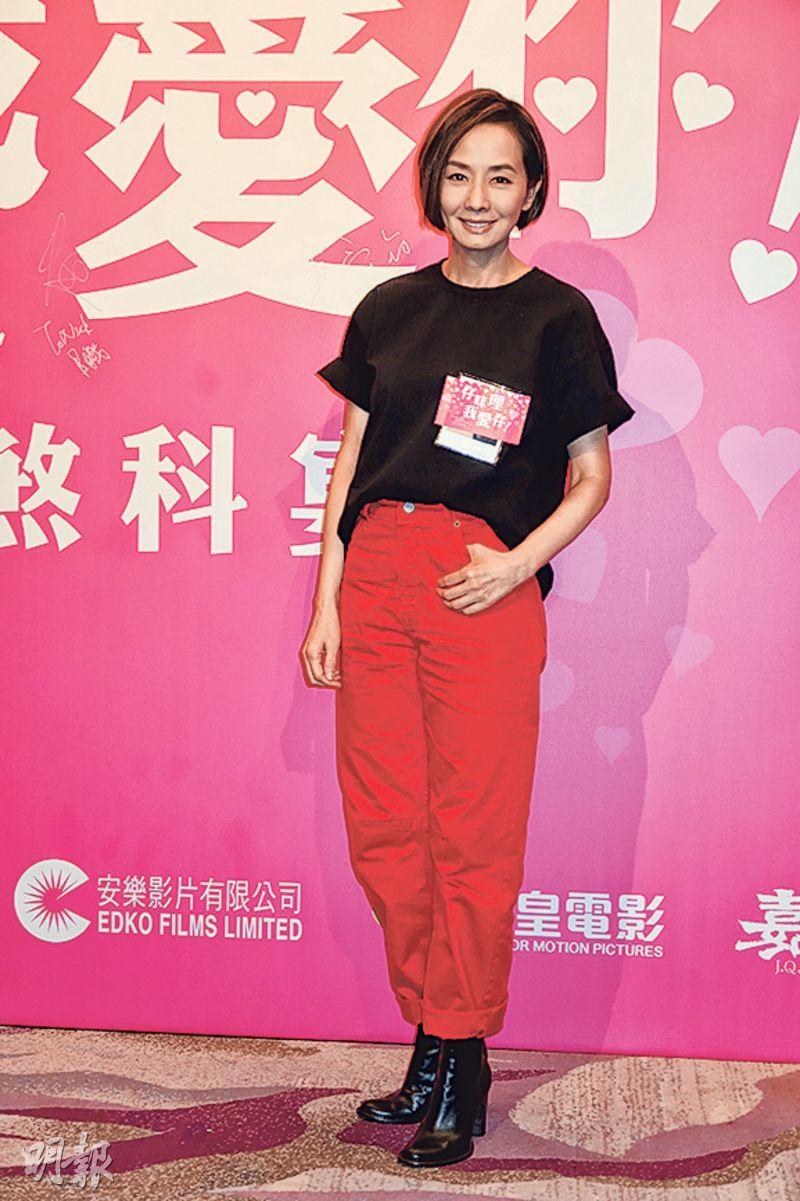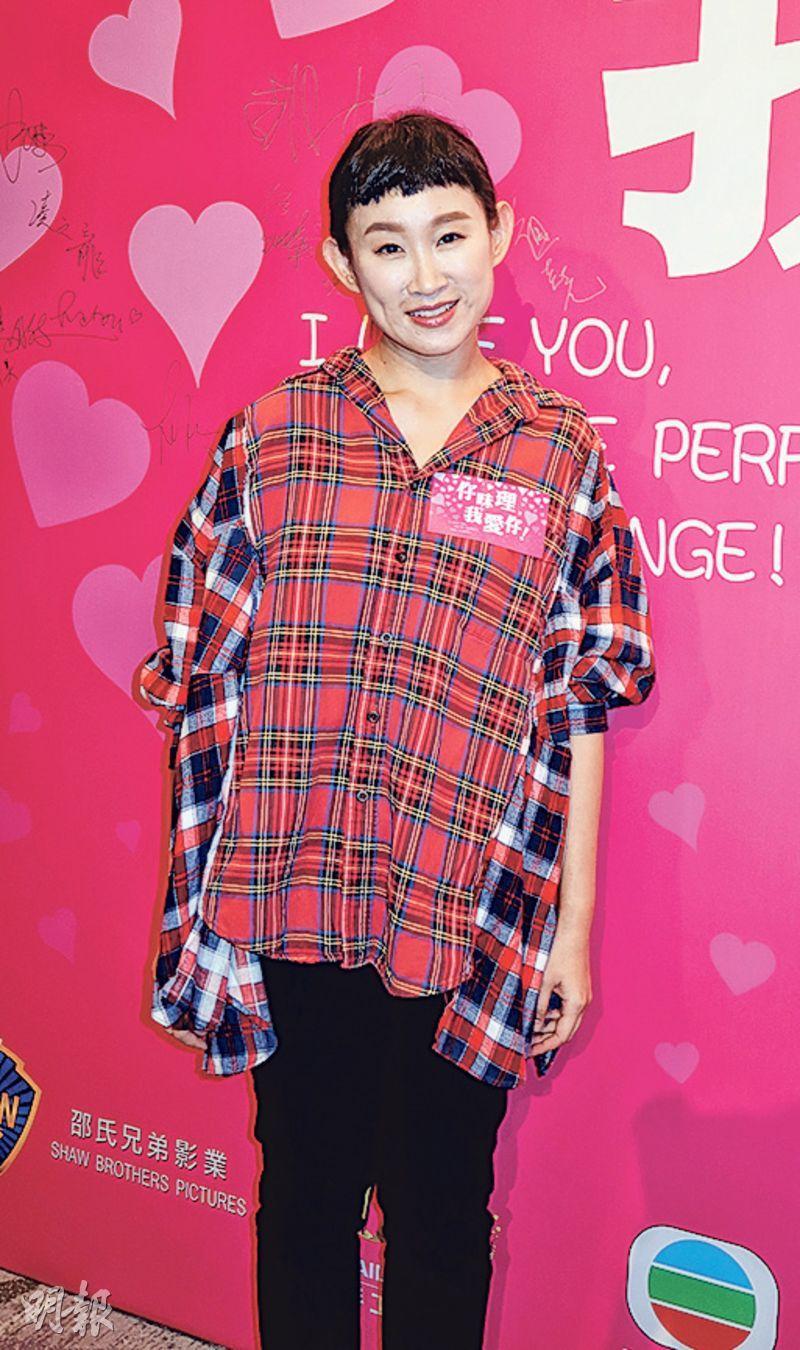 Ivana Wong admires elders Candy Yu and Teresa Mo
courtesy of mingpao.com
Wong Cho Lam's directed debut, the Lunar New Year musical I LOVE YOU, YOU'RE PERFECT, NOW CHANGE! (NEI MAI LEI, NGOR OI NEI!) two nights ago held its production wrap banquet. Most of the film's 60 actors attended. They included Teresa Mo Shun Kwan, Ivana Wong Yuen Chi, Alex Fong Lik Sun, Harriet Yang, Anjaylia Chan Ka Bo, Ho Yuen Tung, Wu Fung and Law Lan. Cho Lam's wife Leanne Li also showed her support.
Wong Cho Lam praised that each actor for their great performance this time. They were full of sincerity with song and dance galore, and definitely would be able to give everyone belly laughs. "Even Sister Mo sang, Fong Lik Sun even sang like he won the Best Male Singer. The film has 60 actors, as (Joey) Yung Cho Yi and (Sammi) Cheng Sau Man also guest starred. Sammi even dropped her idol baggage to play a housewife, it truly was quite a breakthrough!" Cho Lam said that editing has already begun. Despite numerous actors the film was not hard to edit. The editing went like one for a music video, as whoever sang which verse would be edited in. His wife Li Yanan was pregnant and was unable to dance or participate, but she constantly visited the set. Cho Lam said, "During editing at night, the baby would hear the music and dance. He was very familiar with all of the songs, it will be able to sing them when it is born. I guarantee it won't be a rotten film." Li Yanan also said, "The baby might have heard it ten thousand times, as we would watch the editing together every time!"
Speaking of the Hong Kong Lunar New Year film competition, Cho Lam knew about Andrew Lam Man Chung, Wong Jing, Donnie Yen Chi Tan and KING OF COMEDY 2. He said that Hong Kong for decades have not had a domestic Cantonese musical. Even "Brother Sau" Wu Fung said that for decades no movie sang and delivered lines like past Cantonese films. As for a Mainland release, Cho Lam said that it might not be simultaneous. Currently he was considered whether to have a dubbed version or the subtitled version. He would like to promote the original Cantonese version.
His artist Mag Lam Yun Tung lost her voice and had to postpone her year end concert. Cho Lam admitted that they considered the decision for a long time. Actually Mag already wanted to perform a concert long ago, but she had health problems. Everyone encouraged her not to tough it out. "Health is the most important, she will have plenty of time. Now she is recovering and would try not to speak too much!" Cho Lam's uncle Checkley Sin Kwok Lam had an eye condition, which he said that his uncle was already recovering from. He knew that his uncle has been positive and setting his expectation. Later they would meet for dinner.
Mo Shun Kwan in I LOVE YOU, YOU'RE PERFECT, NOW CHANGE! was in 4 stories and 7 costumes. One of them she even had a 50G devilish figure. In addition Sister Mo also played a couple with Eric Tsang Chi Wai for a 7th time, as they truly lived up to the name "old couple". She said, "The two of us singing is already funny enough, we even had to sing in the Cantonese opera style. Luckily we don't have to dance old dances, just sing old songs!" Sister Mo joked that she and Cho Lam had a few singing lessons, but her father also sang Cantonese opera so she already had lessons in the womb.
Wong Yuen Chi has seen the rough cut and praised Cho Lam for the quality production, which had heart and was touching for a rare Hong Kong musical. Before her performance she had to rehearse the songs and choreography. Because her normal singing differed, she had to put a lot of effort and even keep her mind on singing, acting and dancing. Yuen Chi admired elders Candy Yu On On and Mo Shun Kwan the most, as she did not expect their sing to be so amazing. Despite being a comedy her hair was on its end from hearing the songs and was moved to tears. Thus she truly felt very honored to be able to work with several elders on 3 of the stories.