courtesy of on.cc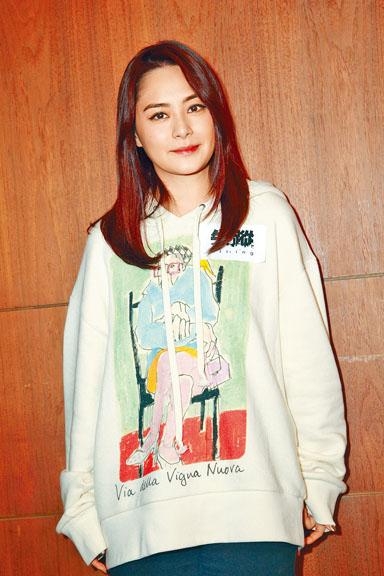 courtesy of singtao.com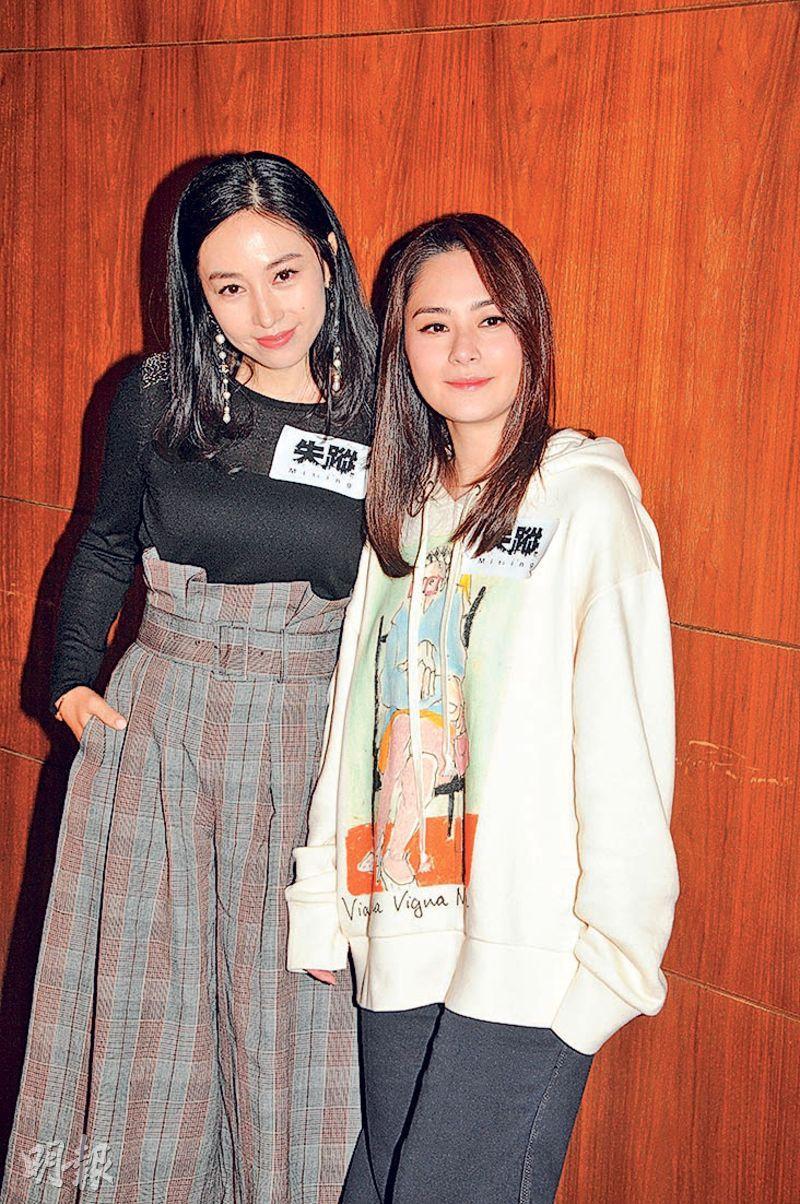 courtesy of mingpao.com
Gillian Chung Yun Tung, JJ Jia (Ga Hiu Sun), Candy Yu On On, Ling Man Lung two nights ago attended their film MISSING (SUK JUNG)'s production wrap banquet. The soon to be official "Mrs. Lai" Ah Gil was radiant and rather talkative. Speaking of her December wedding banquet's progress, Ah Gil revealed, "We just went to Mexico for five days for an underwater wedding photo shoot. The shoot was an adventure for me. The temperature there was only in the teens (Celsius). It was very cold and very rough as I was in the water for several hours. This was also the first time I was in Mexico. After I saw JURASSIC PARK i thought it was very pretty, so we went to Mexico for the shoot. In the end I got local make up artist and hair stylist, I was made up like it was for Halloween. I looked like I was Thai. You couldn't question the make up artist, but he insisted on very heavy make up and said 'under water is different'. Luckily in water it couldn't be seen clearly, before going in I didn't dare to pose for photos. When I got back to the hotel after the shoot I passed by a mirror, and I scared myself when I looked into the mirror. (Did your husband have any reaction?) He made fun of me. I was a few degrees darker and he was a few degrees lighter, but the results on the photos were very pretty." Ah Gil earlier already shot wedding photos once in the U.S. Now she has two sets. She said that she would not take any more wedding gown photos.
As for the wedding banquet progress, Ah Gil already sent electronic invitations to guests and soon would officially send the wedding invitations. They were also preparing the wedding gifts. Before the wedding banquet she would be at work. She said, "On the 18th would be a simple registration signing, earlier in the U.S. we did all the related ceremony so on the 20th we would only have the banquet." Ah Gil and Michael Lai last time had arguments over the U.S. pre wedding party. This time they did not have any. Ah Gil gave credit to the reality show shoot in the U.S., from which she learned a lot. "After returning from the U.S. I was in a much better state of mind, our mutual trust was strengthened. The reward was huge. Taking care of a child was very hard, but this program made me examine a lot about life. Growing up my family was very influential on me, we have to raise the children well in order to be good parents. (When do you plan to have a baby?) Not yet, our understanding is after two years. So stop saying I am pregnant, I am just fat. I would lose weight before the wedding banquet."
In addition, Ah Gil revealed that the film MISSING earlier went to Pat Sin Leng and Wu Kau Tang for location shoots. Under the 37 degree (Celsius) high heat she luckily did not suffer any heat stroke. Did she run into any supernatural phenomenon? She said, "During the day nothing happened, but my driver wanted to show me some horror videos. I was scared so I didn't see them." Earlier when Twins performed in Wuhan, she ran into something strange at the hotel. "I felt like something was on top on me, my husband rushed over. My legs couldn't move and I couldn't speak. Maybe I was too tired. (Were you very touched that your husband rushed over?) I was, but it was useless. He couldn't save me. (Did you tell Ah Sa?) She knew, but I didn't want to scare her for nothing."
Ga Hiu Sun came from Beijing for the wrap banquet. In it she played a plain clothes cop and had gun fight scenes. JJ said that it was very unlike her in real life. Thus before the shoot she met with a few female police friends for research. She felt that they had a type of masculinity and their eyes were very sharp. To JJ those were quite challenging. Yet after the shoot she returned to her feminine presence. Since she had to go home to raise her daughter, she could not be mean.
JJ's daughter is already 11 months old and has started to learn to walk. Yet she still has not learned to say Papa Mama. JJ said, "She only knows 'milk milk' and her own nickname 'Dau Dau', but she is already off breast milk. My daughter has quite an appetite and is very big, she is 11 or 12 kilograms. Some a year and a half old children were not as big as her. Maybe the baby has Papa's bone structure. With her big eyes she is very funny."
JJ said that her husband was constantly away, so she worked less to stay in Beijing to raise their daughter. As for having another, she said, "Later, I want to work a little first. Earlier when I returned to Hong Kong for the shoot I brought my daughter with me. This time I would only stay for two days so I didn't bring her. I already miss her to death. This time when I left I couldn't help but cry. On the streets when I saw other people's babies I would take a few more glances. Now my daughter is very smart, when she knows I have to go out she could hold on to me. I would have quite a headache."
Speaking of Louis Fan Siu Wong getting anonymous debt collecting letters, JJ said, "My husband is innocent. Actually he loaned someone several millions. Instead of being paid back he became the debt collecting target. The matter is in the hands of the police and the lawyer. The police is already following up. Later the lawyer will try to get the money back. The amount isn't some, we worked very hard for it. In addition a friend my husband grew up with made him suffer reputation and monetary loss, he was very heartbroken."