Ngok Wah was the top artist Cheung Chi Kok respected the most
courtesy of on.cc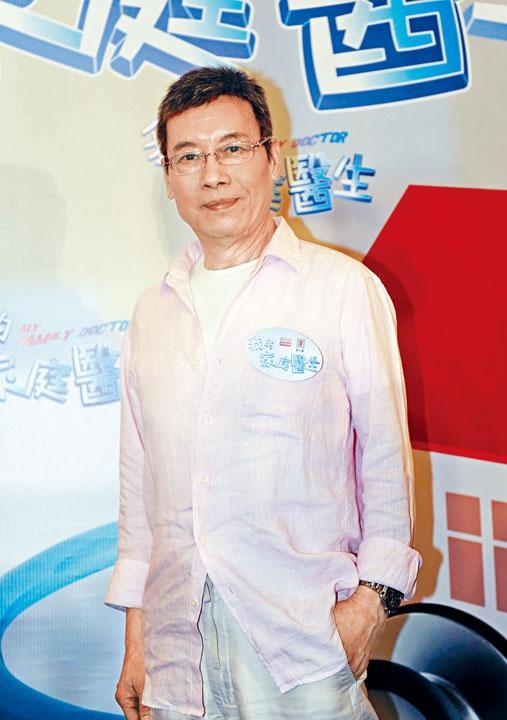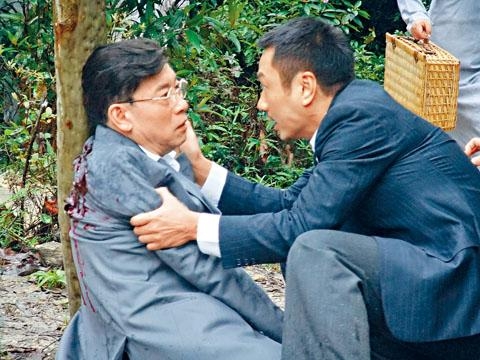 Wayne Lai thanks Ngok Wah for his acting advice
courtesy of singtao.com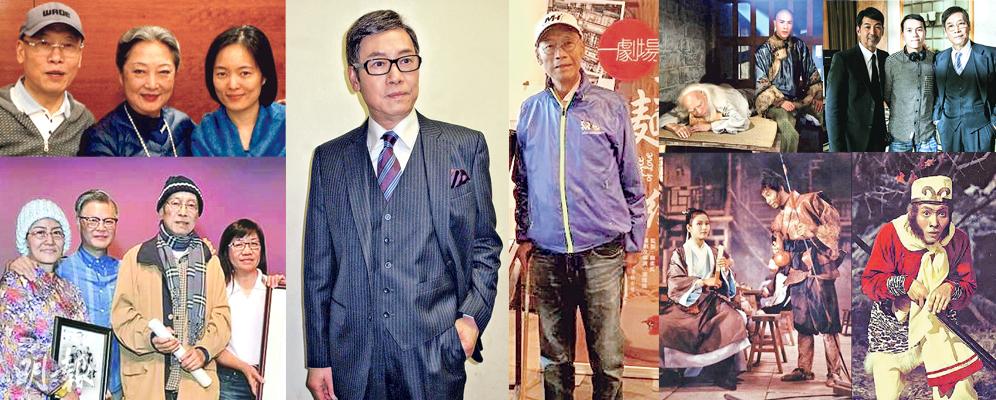 At a play in August this year in Toronto
At Canada play press conference in August last year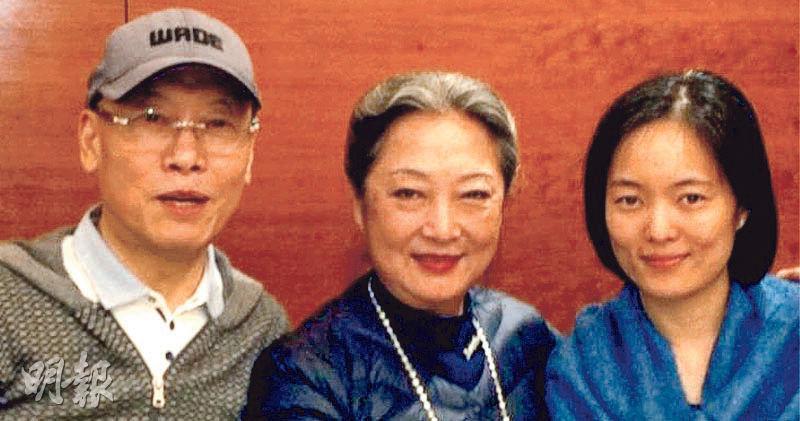 Ruco Chan thanks fate for the chance to work with Ngok Wah in CAPTAIN OF DESTINY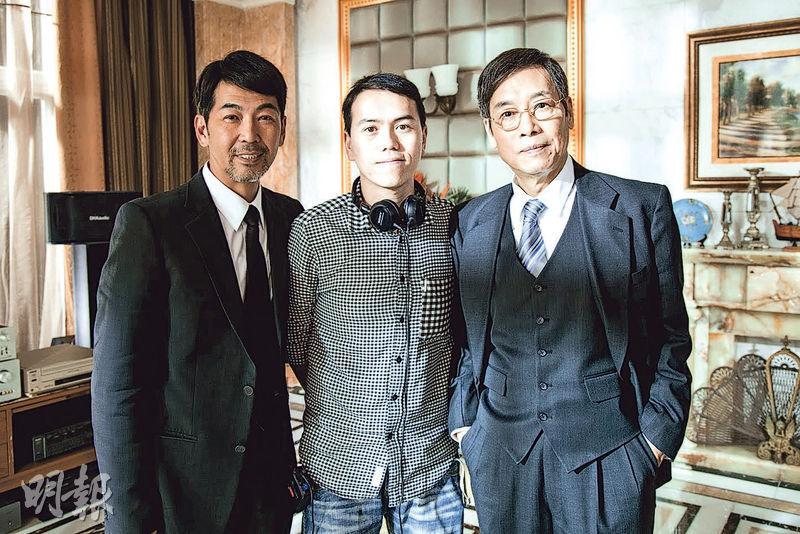 TRIVISA director Vicky Wong said Ngok Wah was very approachable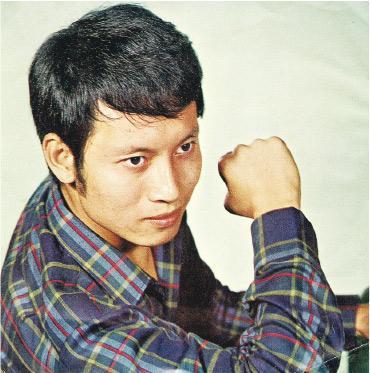 COME DRINK WITH ME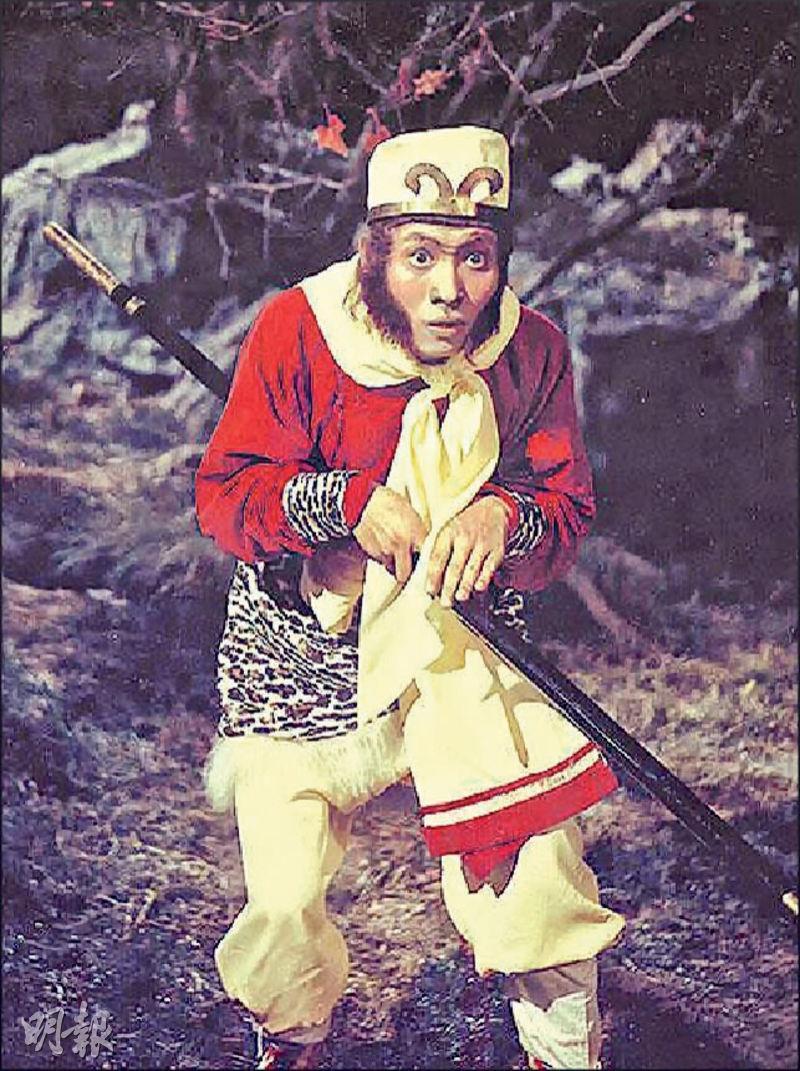 THE MONKEY KING GOES WEST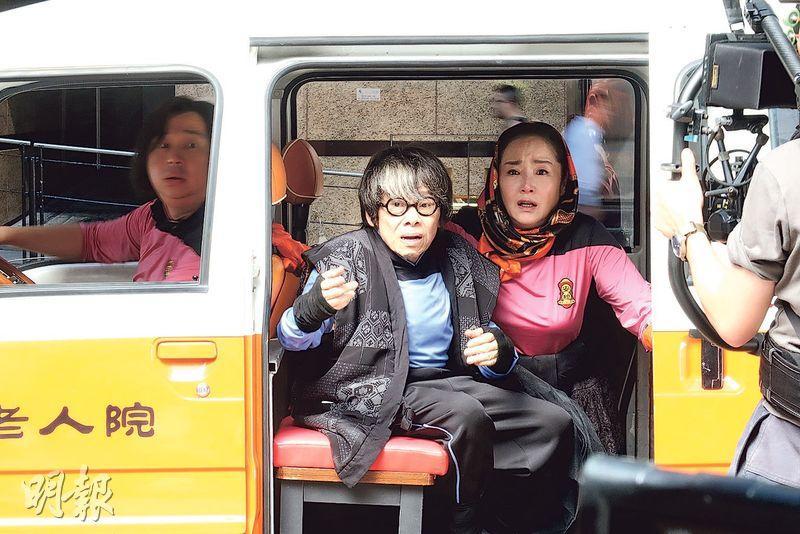 Tian Niu worked on TREASURE yesterday and looked solemn off camera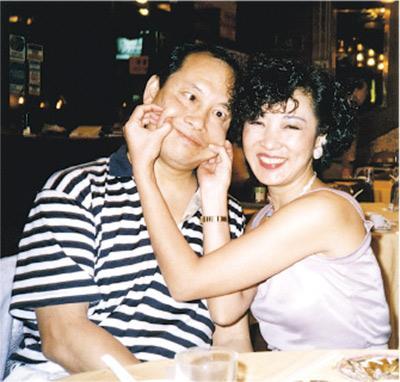 Ngok Wah and Tian Ni were the model couple of show business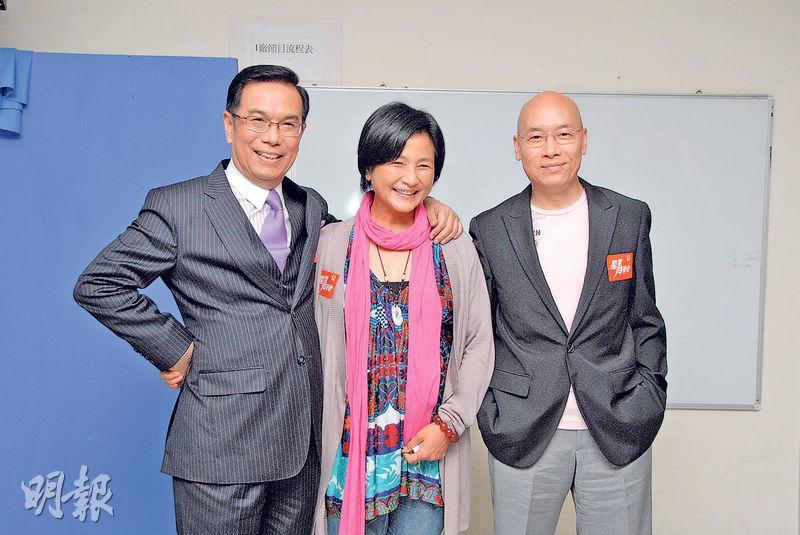 COME DRINK WITH ME's Chen Hung-Lieh, Cheng Pei Pei and Ngok Wah were "three swordsmen" with a "triangle relationship"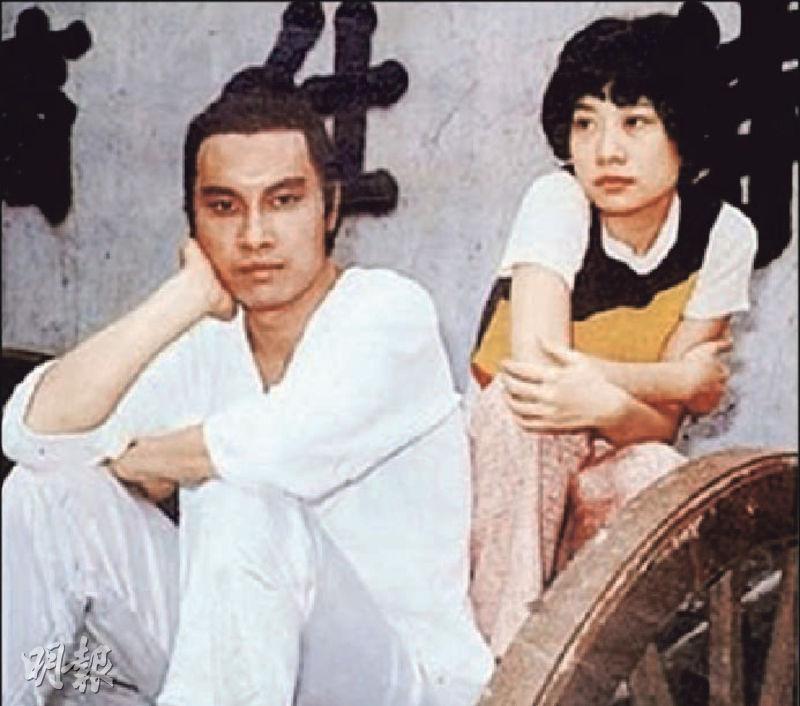 Ngok Wah was linked to Yik Shu and became the talk of the town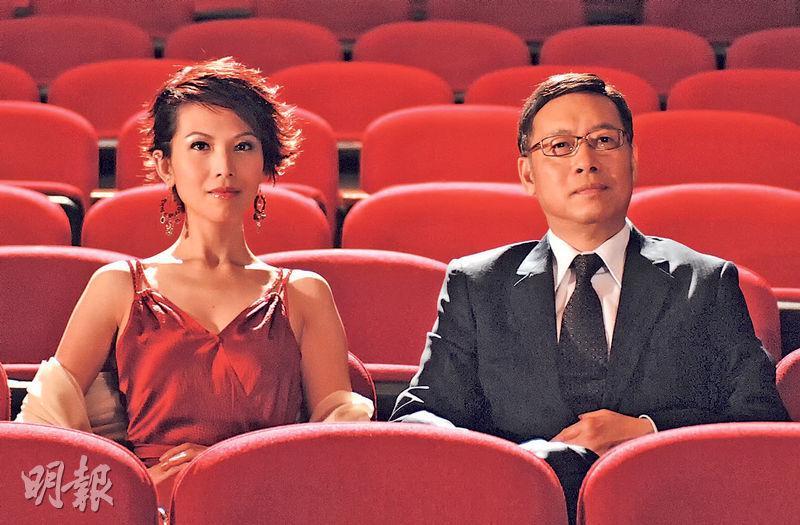 Ada Choi and Ngok Wah had a romance in THE GEM OF LIFE. When she heard the news she broke down.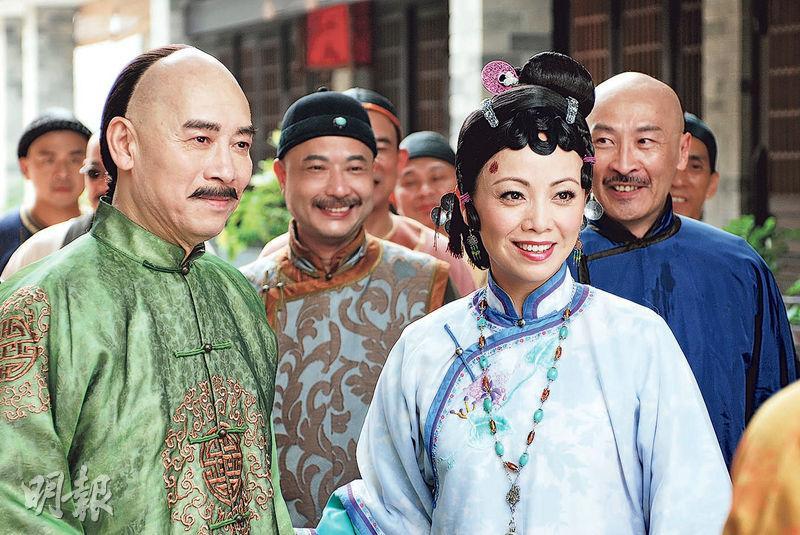 Sheren Tang played Ngok Wah's fourth wife in ROSY BUSINESS. She lamented the unexpectedness of life.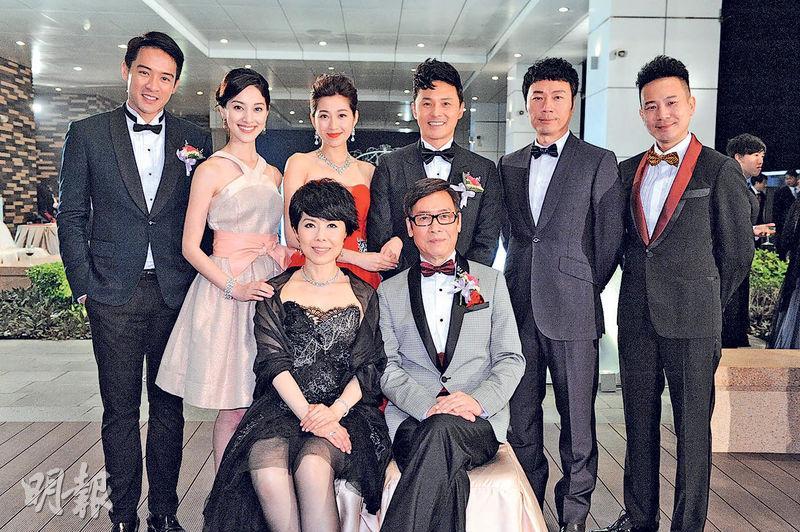 Grace Chan and Wayne Lai remember their OVERACHIEVERS co-star Ngok Wah
courtesy of mingpao.com
Veteran artist Elliot Ngok Wah two days ago passed away at age 76. Ngok Wah spent half a century in film and television. He was the Vancouver Film and Television Artists' Society founding president. The organization yesterday issued an eulogy, revealing that Ngok Wah's wife and daughter were by his side when he passed. They held his hands and kept praying as Ngok Wah finally passed away with a smile. The Society even commended Ngok Wah on his HK$ 6 million charity donation.
The Society said that since 1993 Ngok Wah formed the organization with a group of artists who immigrated from Hong Kong and Taiwan there. At its peak it had over 200 members. The Society praised Ngok Wah for over 20 years of assisting the Society to raise over CA $ 1 million for the community, China and other nations without sparing any effort. He had everyone's deep admiration. In the end the Society said, "Brother Wah's love and kindness will forever in the hearts of everyone!"
Ngok Wah after completing the TVB series CAPTAIN OF DESTINY (CHEUNG BO JAI) has not made another series. In April last year, Helen Ma said that she has lost contact with Ngok Wah for over a month and worried about his health. TVB executive Tsang Lai Chun clarified on his behalf that Ngok Wah was resting at home. If he was in Hong Kong and did not have to work he would return to Canada. No one should speculate too much and they occasionally had contact.
Ngok Wah was rumored to have diabetes. He was afraid of the side effects of the medication so he chose natural therapy. However, Ngok Wah last year was still active in Canada as he appeared at a Film and Television Artists' Society event. At the time Ngok Wah had a cap and a cane. Although he was much thinner and more tan, he looked decent. At the end of last year, when Ngok Wah attended a Christmas party he performed a song and still full of energy. Ngok Wah's final public appearance was in August last year when he performed in a play for four shows. Although he was not as spirited as he used to be, he still gave his all to the performance. His professionalism was admirable.
Tian Niu yesterday was working on the Lunar New Year film TREAUSRE (YU JU YU BO) at Central. With her brother in law Ngok Wa's passing, Tian Niu looked solemn and declined any interview. Afterward director Andrew Lam Man Chung praised Tian Niu for still giving her all to the role very professionally.
After over 50 years in show business, Ngok Wah in the business was a greatly respected elder. Many artists like Law Kar Ying, Ruco Chan Chin Pang, Kara Wai Ying Hung, Helen Ma, Mandy Lam Suk Man eulogized him on social media. Law Kar Ying posted, "Big Brother Ngok Wah passed away. I heard that his health has not been great in the past few years as he declined to see others. The great hero of a generation left his past glory on the screen. He was a top student in Shaw's South Nation second training class, a classmate of Cheng Pei Pei. I was in the fifth class and respectfully called him a school elder. He was very hard working and willing to learn, kind, a very nice guy, his acting ability was truly high. He was able to play heroes and villains, dramatic and action roles. He was my role model. He originally was a diver. He started in film after arriving in Hong Kong, so he picked up martial arts very quickly and very well. When he immigrated to Canada he also became a Chinese community group president and toiled for Hong Kong immigrants. He made great contributions. School elder, have a safe journey."
Ngok Wah's co-star on series ALL THAT IS BITTER IS SWEET and CAPTAIN OF DESTINY Chan Chin Pang sorrowfully stated, "I just read the news and it is still very hard to accept. I didn't want it to be true. I have worked with him on several projects, and truly have learned too much from him. His professionalism, his demeanor, and this elder's care and attentiveness to everyone would make him my forever and ever role model, and have given me the presence of a superstar of a generation. His glory would always remain in my heart. I am thankful to fate for giving me the chance to work with you. Thank you for your contribution to Hong Kong. Brother Ngok Wa I will always remember you!"
Helen Ma posted a photo with her, Ngok Wah and Lee Lam Lam. "Brother Wah we will always remember you! I am very sad and miss you very much!"
Wai Ying Hung and Ngok Wah worked together on TVB series ROSY BUSINESS. She posted, "Big Brother Ngok Wah have a safety journey". Former Olympic gymnast Liu Xuan also worked with Ngok Wah and said, "In 2011 I worked on TVB's female driven kung fu series GRACE UNDER FIRE and had many great elders who gave me a lot of help. Mr. Ngok Wah was one of them. Elder Ngok Wah, have a safe journey."
Nancy Sit Ka Yin yesterday said at an event regretted not having a chance to work with Ngok Wah. "I am very saddened to hear the news of his passing. I very much regret not having a chance to work with him, but we would run into each other at the company and chat. We would also attend events together. He performed very well in the current late night re-run of THE GEM OF LIFE, now we have lost yet another outstanding artist. (When you met what did you talking about?) Casual stuff, he was very humorous, he would tell jokes but he was also very mild mannered. He was quite a gentleman. His acting was great."
Sister Ka Yin last saw Ngok Wah at the company two years ago. Later she found out that he returned to Canada to rest. She heard from friends that his health was not great and was much thinner. Later she no longer learn any news about him. She continued, "My condolences to his family and Sister Tian Ni, Brother Ngok Wa have a safe journey!"
With over 50 years in show business and over 100 films, Ngok Wah have played leading and supporting roles, from young actor to grandfather, from rich to poor, from hero, mobster, emperor, general, loyal and evil officials. Ngok Wah in an interview even humorously said, "Playing a villain is the most fun, I get to do all the bad things that I don't do in the film."
Ngok Wah was originally named Leung Lok Wah. In 1966 he signed with Shaw and made a name for himself as Sun Wukong in THE MONKEY KING GOES WEST. In 1966 he rose to fame with Chen Hung-Lieh and Cheng Pei Pei in COME DRINK WITH ME. In the 60's and the 70's, Ngok Wah was mostly in film. In the 80s Ngok Wah began appearing in television series. His first series was GONE WITH THE WIND (FAU SUN LOK GIP), later he performed in many classic series like FATHERLAND (DAI DEI YUN CHING), THE TWINS (JUET DOI SEUNG GIU), and LOOKING BACK IN ANGER (YI BUK YUNG CHING).
In the 90s Ngok Wah immigrated to Vancouver. In 2007 he returned to TVB and thus often commuted between Canada and Hong Kong. In recent years he starred in THE GEM OF LIFE (JU GUONG BO HEI), ROSY BUSINESS (GUNG GOK HIU HUNG), OVERACHIEVERS (MING MOON UM JIN), and STORM IN A COCOON (SAU YIP JEH). Recently TVB aired THE GEM OF LIFE late night. His character's romance with Ada Choi Siu Fun left deep memory for the audience.
Ngok Wah and Tian Ni wed in 1975 and were the "silver screen model couple". Several years ago they spoke with Che Suk Mui. He was introverted, she was direct. Ngok Wah even revealed that Tian Ni proposed to him. After giving birth to their daughter, they had to find a suitable place for the child to live. The family of three had two votes for Vancouver, since majority rules Ngok Wah followed the group and gave up his television career. He admitted, "I of course missed it, but I love my family even more. I remember it was June 89, the temperature has already turned cold. The new home was being renovated, we stayed at a friend's new home but we minded staying at the master bedroom. We stayed in the basement but didn't know how to turn on the heater. My daughter kept coughing and I felt really bad. At this moment, the radio played the television series LOOKING BACK IN ANGER's theme song......never expected what I lost, actually was already my everything. I cried!"
Ngok Wah said that his wife Tian Ni managed their finances all along. They did not randomly invest and do business. They lived steadily and happily for decades. They did not have too drastic rise or fall. Money was not too important to their daughter either.