courtesy of on.cc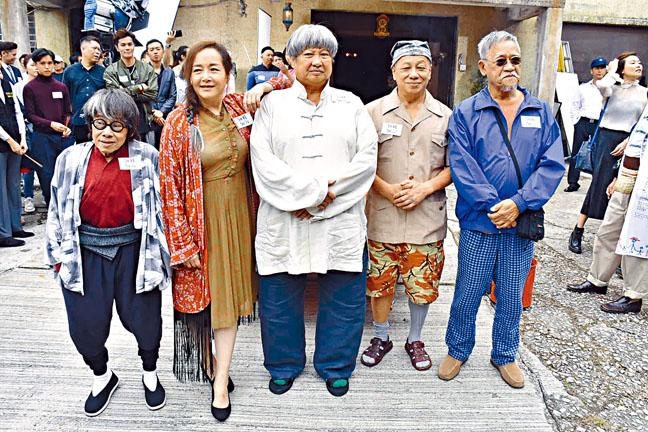 courtesy of singtao.com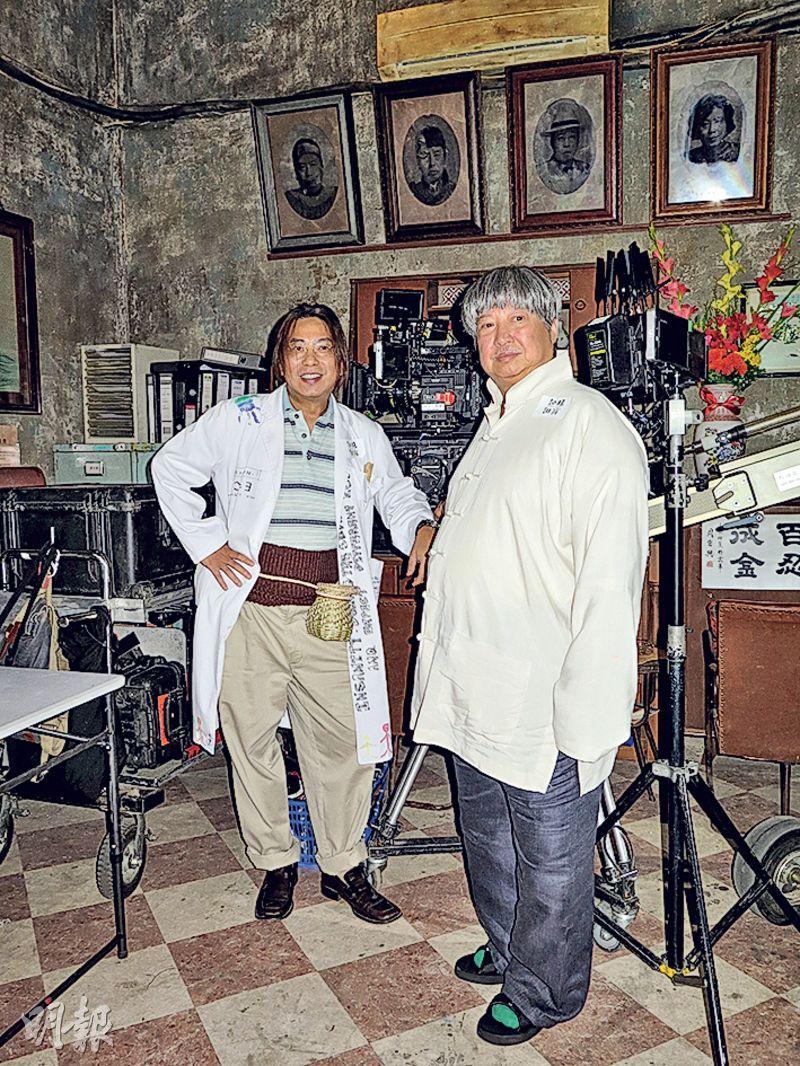 Sammo Hung makes Andrew Lam's Lunar New Year to support him and Hong Kong film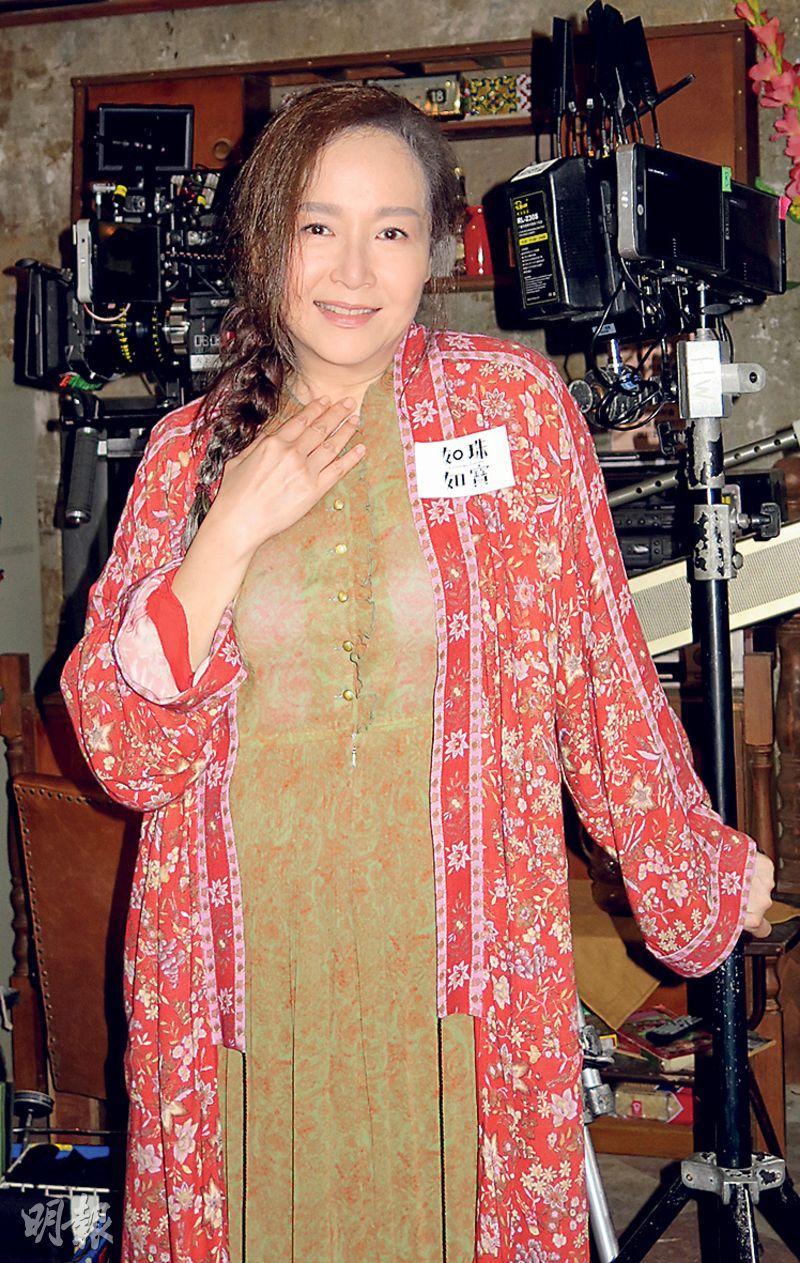 Tian Niu wants to offer her services to Nancy Sit to try her hand on singing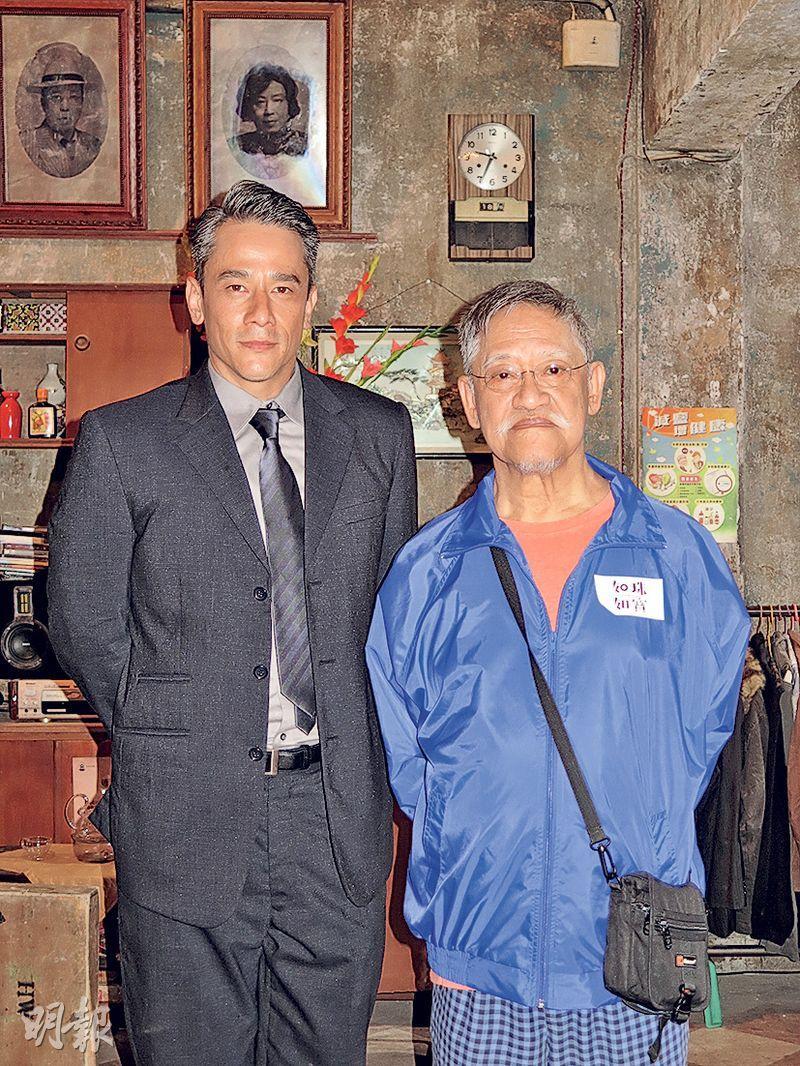 Carl Ng would not reply on father Richard Ng to get married
courtesy of mingpao.com
The Andrew Lam Man Chung directed film TREASURE (YU JU YU BO) yesterday held a worship ceremony in Sai Kung. Actors Sammo Hung Kam Bo, Tian Niu, Ivana Wong Yuen Chi, Louis Cheung Kai Chung, Richard Ng Yiu Hon and son Carl Ng Ka Lung attended. The location was decorated as an old style senior home, on the wall were many photos of the Lam Man Chung played senior. He joked that the person in the photos was his ancestor.
Hung Kam Bo looked much thinner. He admitted that he lost weight for his health. For two months his wife Joyce Godenzi (Go Lai Hung) also quit carbohydrates and juice cleanse for one day with him to detoxify decades of medication. How did his wife reward him? He joked, "Maybe he would let me get another wife, but each time I got fat again after losing weight. My wife thanked me for giving me the chance to be together a little longer. Now my grandsons know I am on a diet, when I ask them for chocolate they wouldn't give me any!" Big Brother Sammo said that this time he returned to acting for Lam Man Chung. He still wanted to see how Hong Kong film is made. Speaking of the fall of Hong Kong film, his heart ached. In the past Hong Kong films led the trend, now Korean films have surpassed it. Even Thai commercials were entertaining. Now kung fu actors no longer exist. Despite a good kung fu background people could only sell roast pork bun as they would have no opportunity or future.
Tian Niu said that this time she only got the synopsis before taking her mark. On the first time day of work she was nervous about not having a script, but the next day she was already in shape. Tian Niu said that her current goal was to perform a concert. She hoped in 3 years she would be able to perform at the Hong Kong Coliseum. Mainly after decades of acting she would like a breakthrough. "I don't like to act too much, I like to sing. I have released 7 records, I really enjoy the lights, the sound and the applause!" She could ask Lam Man Chung for lyrics for a new song, Tian Nu was surprised and joked that she did not sense his musical talent.
Ng Yiu Hon clarified with the media that he did not say his son Ng Ka Lung's girlfriend had a gold digging family and the report got him in a lot of trouble as they were not too please to see it. Would he help with his son with his wedding? He said, "No, he didn't need my help to get into the business and with work, if he gets to choose he may not choose me to be his dad!" Ng Ka Lung said that when he weds perhaps no one would know, not even his father. Ng Yiu Hon said that it might be a secret, since he was open minded and would not need him to explain. Not spending any money on wedding banquet would be the best, as the money would be better used on a home.