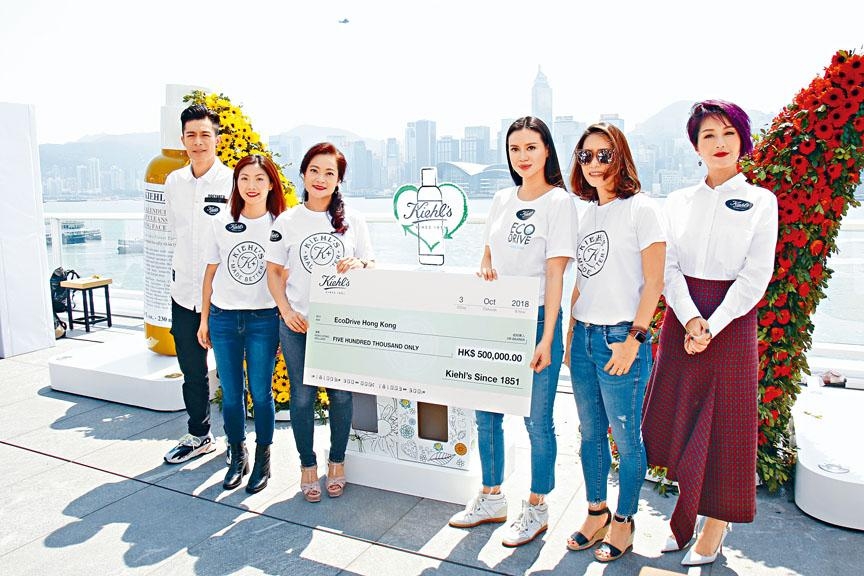 courtesy of singtao.com
courtesy of mingpao.com
Artist Fan Bingbing recently was found to have signed "yin yang contract" with a production company and swept into a tax evasion storm. After disappearing for 4 months Fan Bingbing yesterday posted a letter of apology and admitted to tax evasion. She even expressed deeply shame and guilt. The Federation of Hong Kong Film Workers permanent honorary president Ng See Yuen yesterday said that Mainland performing artists and film companies have signed "yin yang contracts" to evade taxation for years. Julian Cheung Chi Lam, Miriam Yeung Chin Wa and Pakho Chau said that following the law on the job is the most important. Ng See Yuen stressed that "ying yang contract" was very abnormal, and unusual payment method. He pointed out that such a phenomenon appeared in the Mainland show business mainly due to the overabundance of market financing. Everyone thought film was a good investment and thus fight over actors. Actors then prop up their prices, but after taxes everyone realized that they could not afford the enormous taxes. Thus they set up "yin yang contracts".
Hong Kong and Macau Cinema and Theatrical Enterprise Association chairman Wong Nguk Ching said that the domestic film industry also had the possibility of tax evasion, but it would take place under legal conditions.
Once performed on a Mainland reality show, Chin Wa said she could not comment on the rumored Mainland restriction of reality show artist salary not exceeding 10 million RMB because different places have different policies. "When I take a job I don't just think about money, I have to look at whether the program is helpful to my development and future."
Pakho also agreed that the job was not just about money, the program meaning would be rather important as well. Was he worried about having less opportunity to perform in the Mainland. Chin Wa said that opportunities were for those who have worked for them. She said, "You fight for how much you get paid with reason, if you work and you pay taxes then you don't have to worry. I have paid more than I have made, instead if I got money without doing anything then I would be scared."
Chilam had no comment about Fan Bingbing's tax evasion storm, but he said that because he participated in a Mainland variety program he would pay attention to the State Administration for Radio, Film and Television's policy of variety program salary not exceeding 10 million RMB per season. Chilam said that he obeyed the law, entertaining everyone was the most important. Thus before signing the contract he would work according to the law there. He also admitted that he would not worry that his income would be affected.