courtesy of on.cc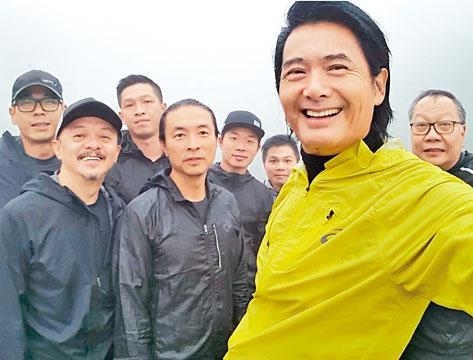 courtesy of singtao.com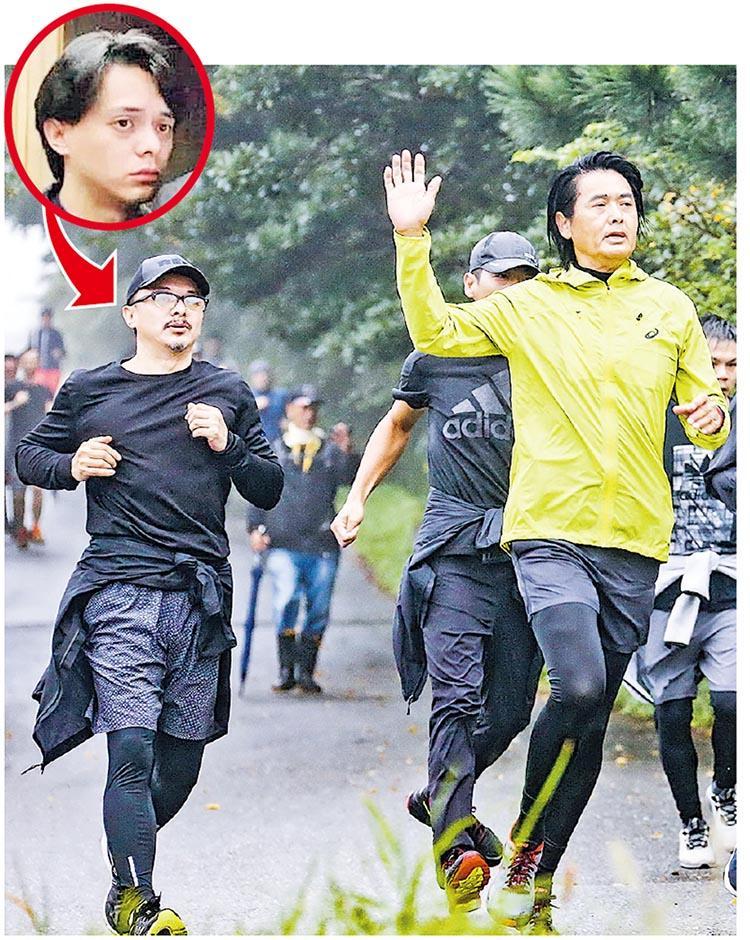 Chow Yun Fat's GOD OF GAMBLERS' co-star and PROJECT GUTENBERG producer Wong Ban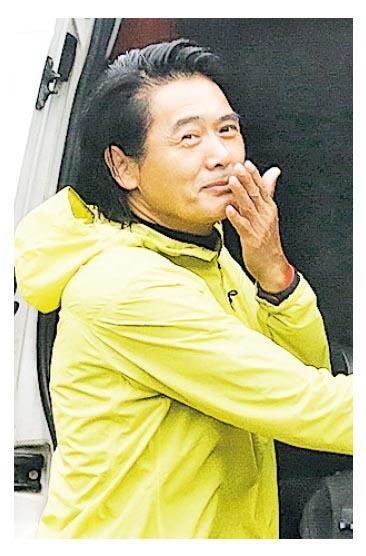 courtesy of mingpao.com
courtesy of on.cc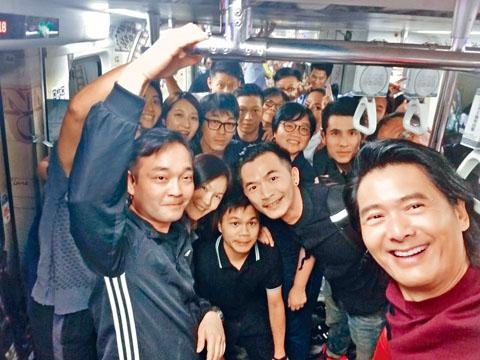 courtesy of singtao.com
The Felix Chong Man Keung written and directed, Hong Kong Film Award winning Best Actors Chow Yun Fat and Aaron Kwok Fu Sing starred film PROJECT GUTENBREG (MO SEUNG) has been a critical and commercial hit since its Hong Kong and Mainland release. Recently Fat Gor landed in Taiwan to promote. After running a the Daan Forest Park two days ago, yesterday morning Fat Gor continued to run on Yangmingshan. He was so fast that many young people could not keep up. No wonder this time Fat Gor during the shoot fired two heavy machine guns at the same time without any problem.
The film PROJECT GUTENBERG after its Hong Kong release on October 4th already made over HK$ 10 million; in the Mainland PROJECT GUTENBERG on September 30th, its October 1st Golden Week release, made over 680 million yuan at the box office. It was the Mainland Golden Week's box office champion.
Chow Yun Fat after running at the Daan Forest park two mornings ago took the Metro with the promotional team to the cinema to meet with the audience. Actually Fat Gor has not already seen the Taiwan audience in 8 years. Host Mickey Huang asked Fat Gor how he felt about his multiple layer performance of the character Painter, Fat Gor said that he could not like this character more because Director Chong Man Keung created the character from the Chow Yun Fat he liked on the silver screen; Fat Gor has never played a character like Painter so he had no baggage and could freely perform. He did not mind playing a bad guy and even said, "Women love bad men."
This film had many action scenes that saluted Hong Kong film. Fat Gor even personally performed them to show off his heroics. Host Mickey Huang asked Fat Gor if firing two heavy machine guns was very hard. Fat Gor said, "It's OK, I am young! When I made 80s action films I was in my 30s, now I am 63 but my physical ability is in reverse at 36. Now after I started exercising young people can't keep up." Fat Gor said that when he started making PROJECT GUTENBERG he would exercise after 8 hours of work. Thus he did not return to the shape of Mark Gor (A BETTER TOMORROW) but he surpassed his previous shape. Because when he was young he had to plow through work, he slept very little!
Fat Gor's favorite scene was the explosion behind him scene in Canada. Fat Gor recalled an explosion in A BETTER TOMORROW (YING HUNG BOON SIK) was with an entire gasoline bomb. At the time his clothes was on fire. Now it is much safer because he had more experience and the props were safe. In addition now he is in better shape than over 20 years ago. Fat Gor even said that he was a capable shooter. When he worked on gun fight scenes before, he would fire from the beginning to the end. He has fired all kinds of guns; he said that AK47 was a heavy machine gun. The actors might look cool to the audience, but the actors' fingers and shoulders might be sore from shooting it. However in his current shop Fat Gor could absolutely handle it. He even challenged director Chong Man Keung to make another action film 12 years from now. Then he would be able to fire a mortar.
Yesterday morning Fat Gor ran with friends from PROJECT GUTENBERG team on Yangmingshan. Despite a light drizzle Fat Gor still flew, but he still was concerned with the safety of those around him. Many morning runners recognized Fat Gor and excitedly asked for selfies. Many joked that Fat Gor was very fast. "Could you run slower for a photo?" An older fan screamed toward Fat Gor on the bridge. When Fat Gor heard he doubled back for a selfie with her and even said to her, "You and I are wearing the same color".