Tian Ni and sister Tian Niu shake hands with guests in appreciation
Floral arrangement from friends like Adam Cheng and his wife
From Wu Fung
courtesy of on.cc
Cheung Chi Kok wears the watch band that Ngok Wah gave him
Eddy Ko
Yuen Wah
courtesy of on.cc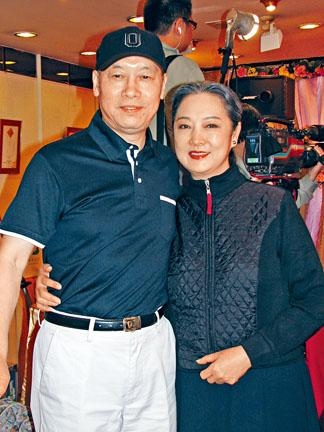 courtesy of singtao.com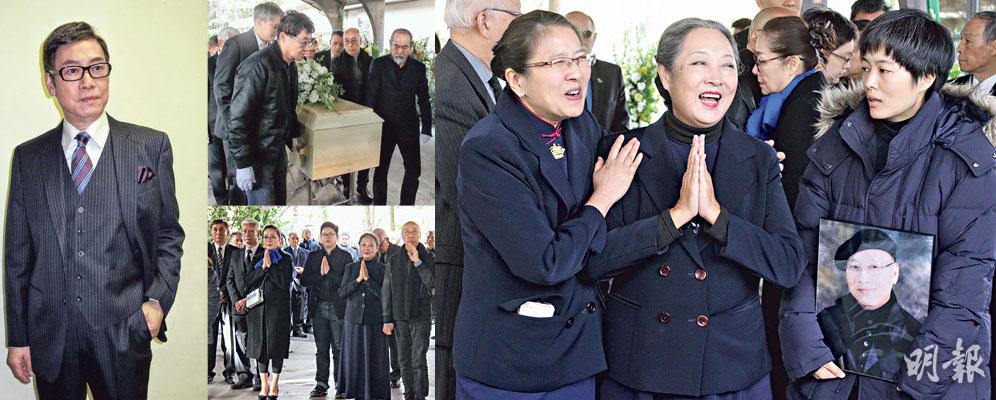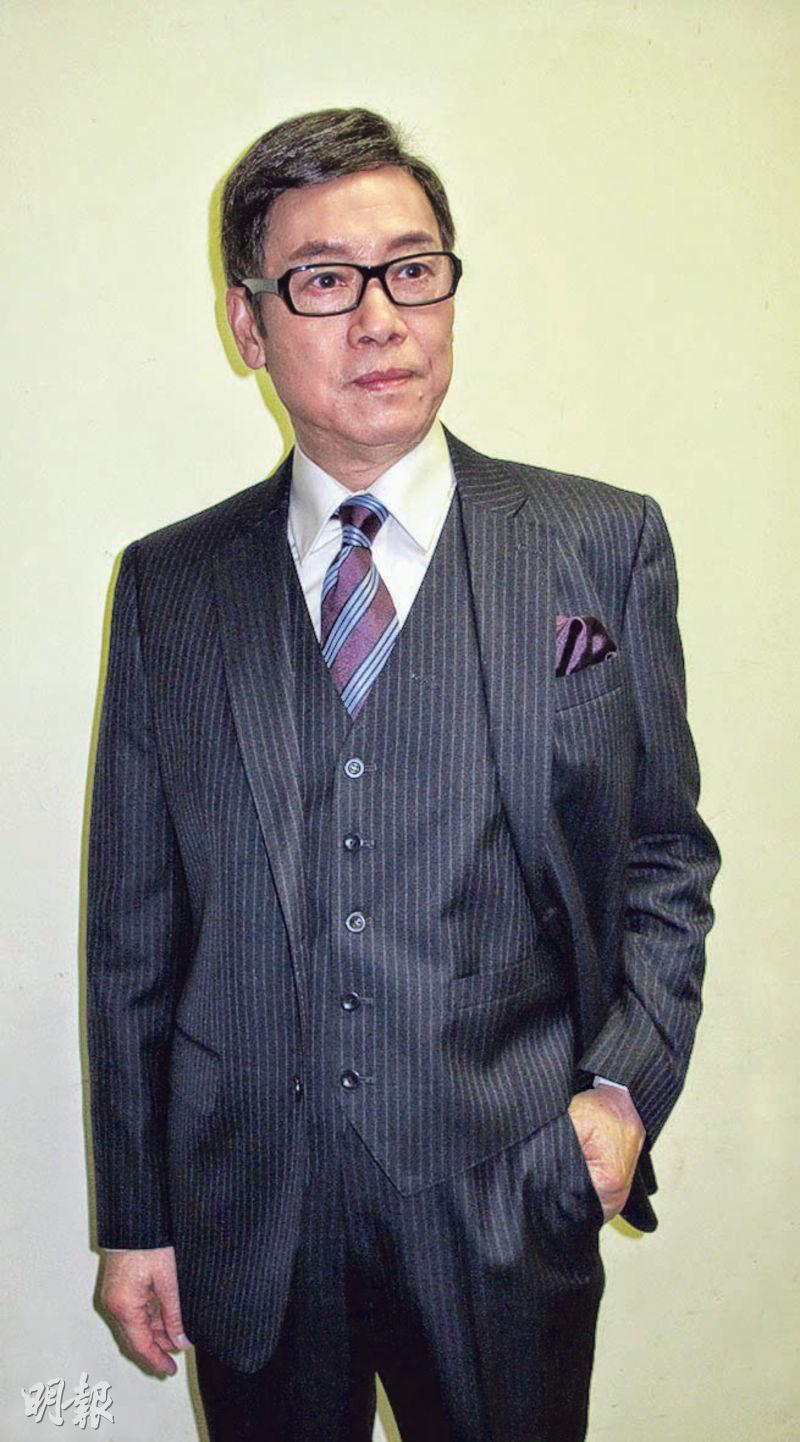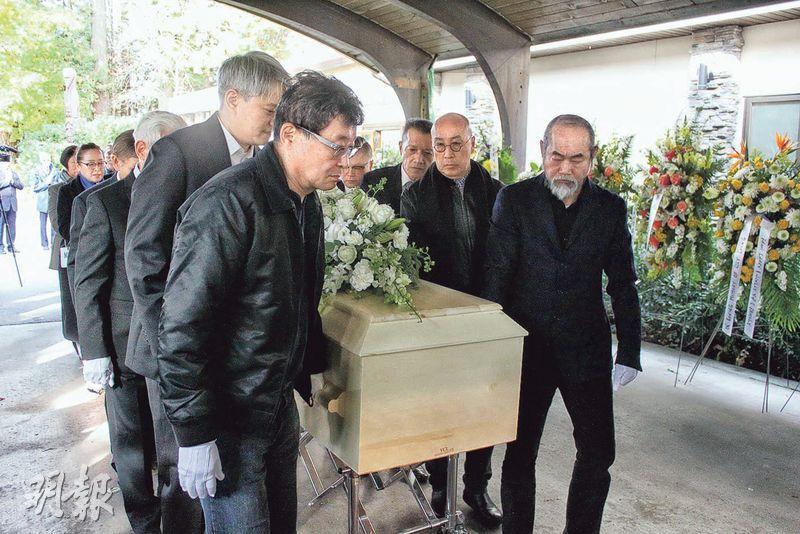 Yuen Wah, Cheung Chi Kok, Chang Yi, Ko Hung and others
courtesy of mingpao.com
"Great hero of a generation" Elliot Ngok Wah earlier passed away in Canada at age 76. Yesterday Ngok Wah's family held a farewell ceremony and funeral in Vancouver. Many friends like Adam Cheng Siu Chau and his wife, Law Kar Ying and Liza Wang Ming Chuen, Joyce Cheng Yun Yi, Chua Lan and Chung King Fai sent floral arrangements. Tian Ni's sister Tian Niu, Ngok Wa's friends Ko Hung, Cheung Chi Kok, Chang Yi and Yuen Wah went to Canada to bid farewell to this "great drunken hero". Wife Tian Ni personally host the ceremony and was very strong. Around 100 people bid farewell to her late husband with a smile.
Wife Tian Ni gave an eulogy at the farewell ceremony. She said that she was grateful for all the friends in attendance and pointed out that Ngok Wah has been ill for over two years. On the 5th of this month he still made breakfast for seniors and everyone still said that he looked great. Then after a moment in the limelight he passed away! Tian Ni said, "I remember Ngok Wah once said, 'After I died, then you would know that no one in the world would be as good to you as I was.' Now I know, I can feel it." Then a group of charity organization friends sang to send Ngok Wah on his way. In front of guests Tian Ni held back her tears. In the end she maintained a smile to bid her late husband farewell and appeared to be very strong.
Friends like Chang Yi and Ko Hung also eulogized Ngok Wah. After the ceremony, Ngok Wah's only daughter Faye Leung Hiu Fai carried her father's photo and gave three bows with her husband. She led family and friends to the hearse with Ngok Wah's remains. The hearse then headed to the crematorium. Tian Ni and friends like Cheung Chi Kok lingered to bid farewell as they watched the hearse depart. Then Tian Ni said, "Thank you to all the friends who loved Ngok Wah. I have been the host of many funerals for others. This time I was able to be without tears, completely finished the complete farewell ceremony all because of Ngok Wah's love. It was also due to the strength that every guest, every friend who liked Ngok Wah gave me, thank you everyone." Then she and her daughter bowed to the guests in appreciation. The entire crowd then applauded to bid the "Great Hero of A Generation" farewell.
In addition, Hong Kong's Friends of Shaw will hold a memorial for him in Hong Kong. It chose COME DRINK WITH ME to bring back the great hero of a generation's silver screen glory. Tian Ni thanked Friends of Shaw. Because the rights to COME DRINK WITH ME belonged to Celestial Entertainment, currently Shaw's Lawrence Wong Ka Hay would make contact to arrange the memorial venue and date.