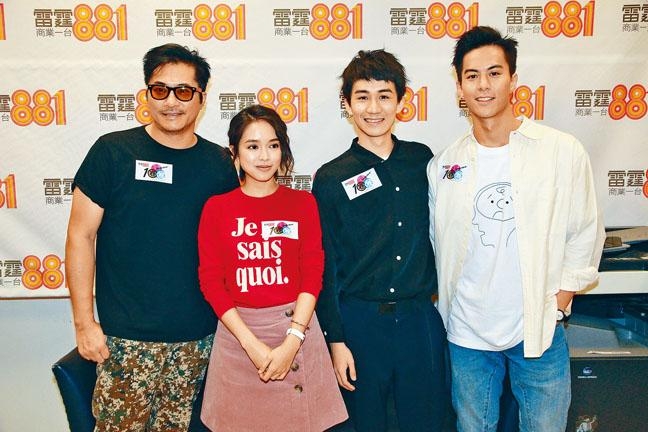 courtesy of singtao.com
courtesy of mingpao.com
Cecilia So Lai Shan, David Siu Chung Hung, Kevin Chu Kam Yin, Ng Siu Hin yesterday promoted their new film NAPPING KID (YIK HEUNG YAU GWAI) on the radio. Playing a top of the class student, So Lai Shan was smart yet a little mischievous.
Yesterday So Lai Shan's face was a little swollen. At first she thought it was a toothache and went to see a doctor. She learned that it was trigeminal neuralgia. "Every morning at 4 and 9 I would wake from the pain right on time. For now I can only take pain killer or apply ice. Later I will see a specialist."
Siu Chung Hung said that new film was a rarely seen mystery suspense film. Before the shoot he read the original novel for homework. Later when the film will hold special screenings, the film company will arrange for him to welcome the guests. He said, "I haven't seen the final product, so I don't know how the result is. If it's not good I will be pretty embarrassed. However the film company said that it was OK, so I have confidence in it." Ng Siu Hin said that because he lived close to Siu Chung Hung he would get a ride from him to and from work. Although he had to work with elder "Big Brother Hau", Ng Siu Hin praised him for being easygoing and would not put up a front in front of the younger generation. Thus when acting he would not have any stage fright.