courtesy of on.cc
courtesy of singtao.com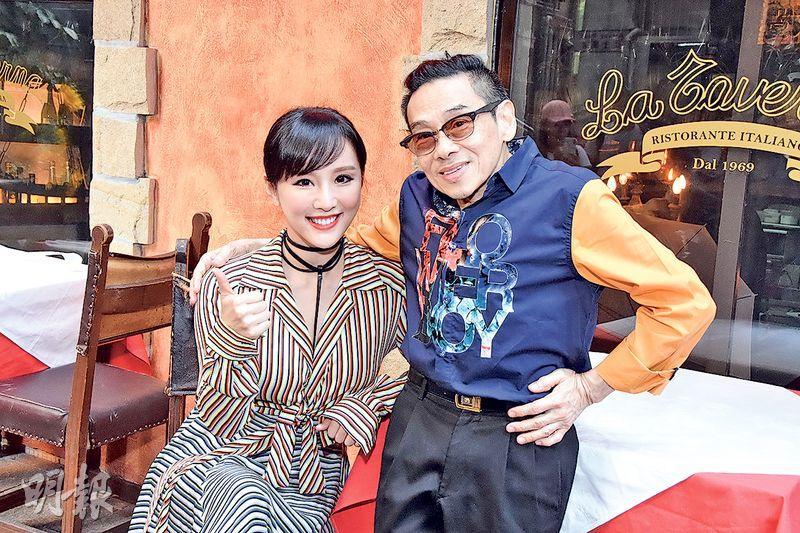 courtesy of mingpao.com
The Teddy Robin Kwan directed film LUCID DREAMS (BAK BO BOON HEI LO OI LOK) consisted of 4 stories of joy, anger, sorrow and happiness. DaDa Chan Jing and Louis Cheung Kai Chung were responsible for the "happiness" segment, while Stephy Tang Lai Yun performed solo in "sorrow". Teddy Robin worked with DaDa and Stephy for the first time and praised how great their acting was. He said, "I thought Stephy was only a flower vase, but actually she isn't. She alone carried the sorrow segment and performed very well. DaDa already caught my eye when she made VULGARIA (DAI JOOK HEI KET), at the time her acting was already great; after this time I believe even more that she is a good actor. She was very in character and became the character. She has a lot of potential like Maggie (Cheung Man Yuk)." Teddy Robin said that the hardest to make was "happiness" because he mixed happiness with music. At first he thought after years of playing music it would not be hard for him, but when he had to include happiness it was another matter. He also revealed that this film was a salute to the late Italian director Fellini, who deeply influenced him.
DaDa in the film played a girlfriend for rent. She pretended to be a bride and had a fake wedding with Cheung Kai Chung. This was her first collaboration with Ah Chung and she praised him for being attentive. He often gave her advice and reminders, and the director also gave them more room to perform at will.
Teddy Robin praised DaDa to be a clear headed, thoughtful girl, thus he encouraged DaDa to create and write down her thoughts. DaDa said that she was interested in writing a script. Earlier under the influence of a certain elder, after watching a film she wrote 300 words about what she thought.