Yumiko Cheng
Kay Tse
courtesy of on.cc
courtesy of on.cc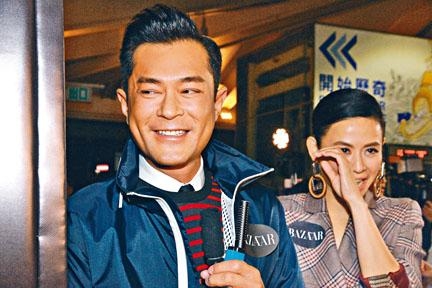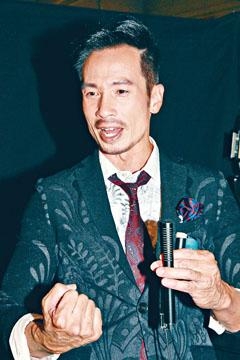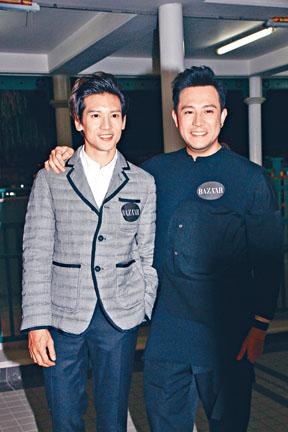 courtesy of singtao.com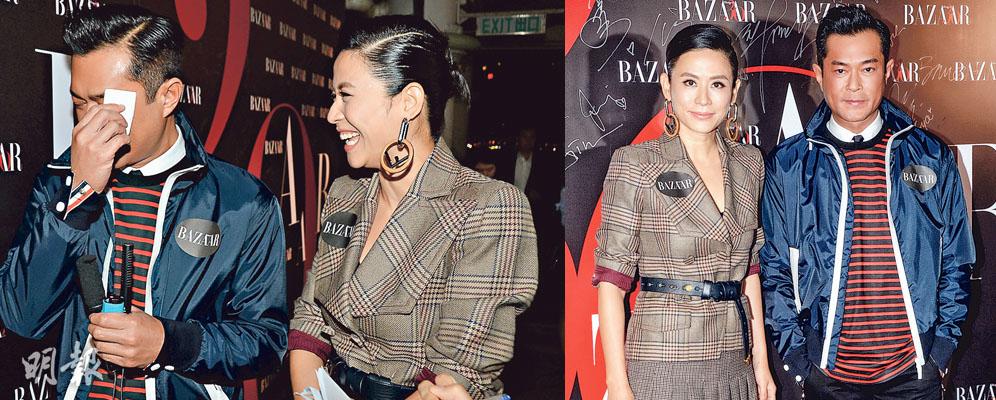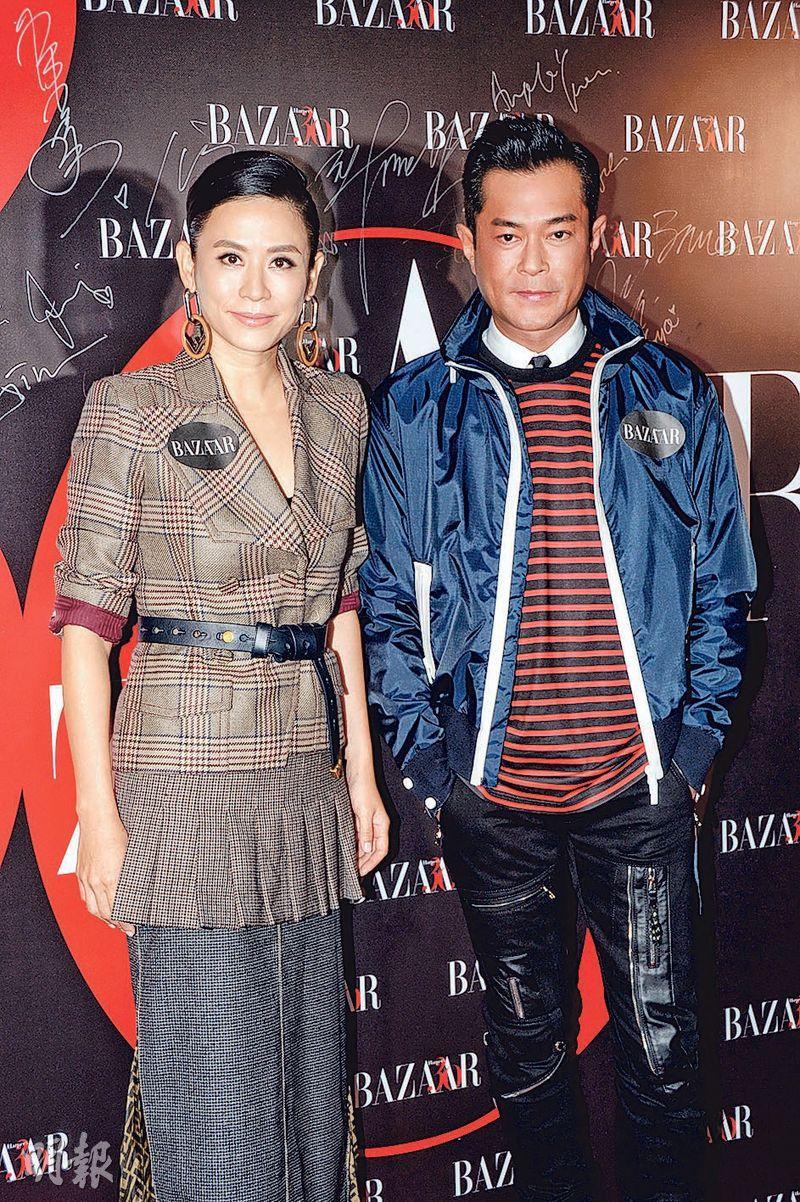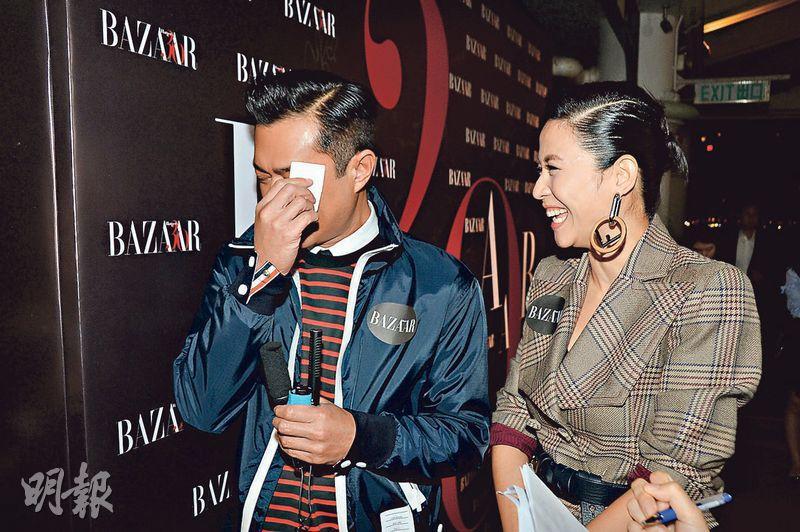 Moses Chan is getting bigger and bigger for his action scenes
Boy'z Kenny Kwan and Steven Cheung
courtesy of mingpao.com
Louis Koo Tin Lok will turn 48 on the 21st. As for how he would celebrate, Goo Jai revealed that since he was an infant he spent his every birthday stone faced. Thus he never expected such a special celebration. No wonder even Goo Jai laughed himself to tears after saying that and Jessica Hester Hsuan (Suen Huen) had to hand him tissue.
Goo Jai, Suen Huen, Moses Chan Ho, Boy'z, Kay Tse On Kay, Juno Mak Chun Lung, Gigi Leung Wing Kei and others two nights ago attended a high class fashion magazine event. Goo Jai was asked how he would celebrate his birthday. "That day after work I will go home and have dinner with my family, cut a cake, then the whole family poses for a stone faced photo. Since I was an infant to now, every year has been like this. For any photo I would automatically be stone faced." After that, Goo Jai laughed himself to tears. Even Suen Huen was bowled over from laughing as she handed tissue to Goo Jai.
Mama Koo every year would cook a birthday dinner for her son, all the dishes would be Goo Jai's favorites and just like the New Year. Goo Jai said, "You can't say it's not funny, maybe I was stone faced from eating. (Birthday wish?) I wish for good health! Then everyone can sit together for the stone faced photo. (Can't you smile for it?) After all the years I am used to it. Photos have been taken from film camera to now, all have been stored in a photo album. Some are already fading. (Would you keep it going generation after generation?) That's right, like the Addams Family."
Goo Jai said that he would have dinner with friends before and after his birthday. Because Suen Huen will be away she will make up for it later. She was still thinking about a gift. "I gave one last year, I am guessing that he won't remember." Goo Jai said, "If I have to remember everyone who gave, how busy would I be? I think it was a hot pot propane stove, it's very pretty. I used it once, because once after buying dinner I had a lot of food left. So I took it home in a doggy bag and a hot pot casserole myself." Goo Jai suggested for Suen Huen to give a wok this year. Suen Huen joked that she would give him a stone faced wok, all she would have to do was putting his face on it.
The Policy Address mentioned allocating HK$ 10 billion for the Hong Kong film development fund. Goo Jai said, "In recent years the film industry on and off camera had many newcomers, especially behind the scenes. They are not just directors, but tough jobs like lighting and camera have more girls as well. Many are very passionate but have no way to get their start. Government assistance and encouragement is good, I hope more training classes would be held."