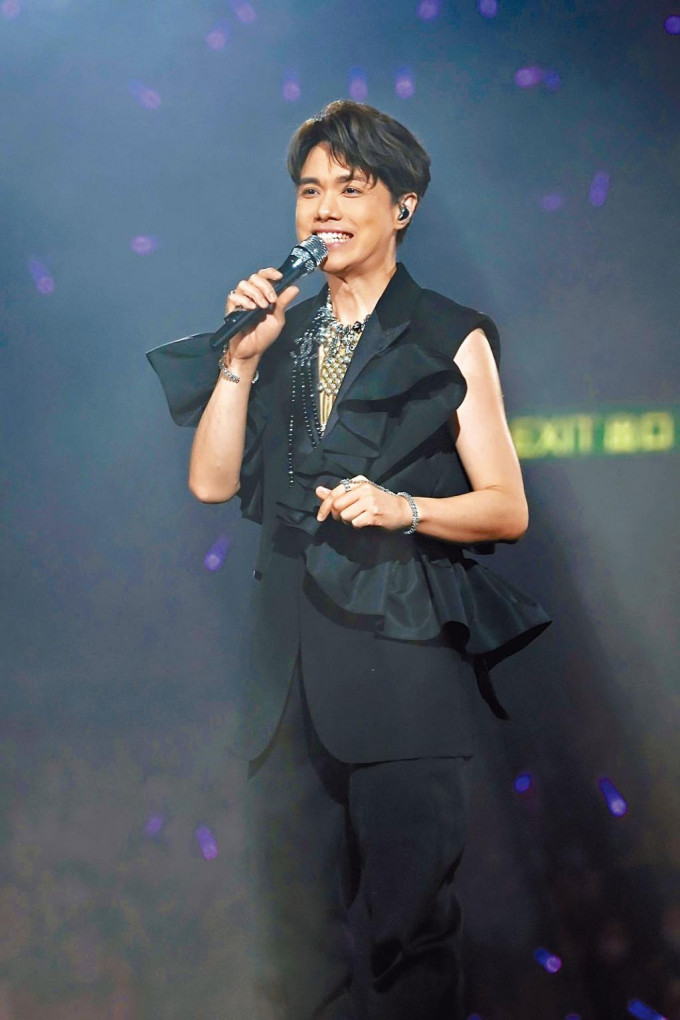 Hins Cheung announces that his concerts have been postponed
courtesy of singtao.com
Hin Jai postpones 8 shows starting tonight
courtesy of on.cc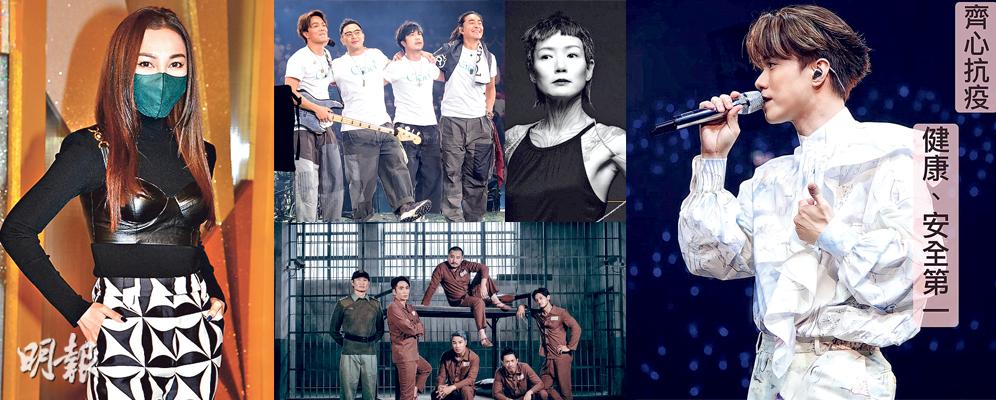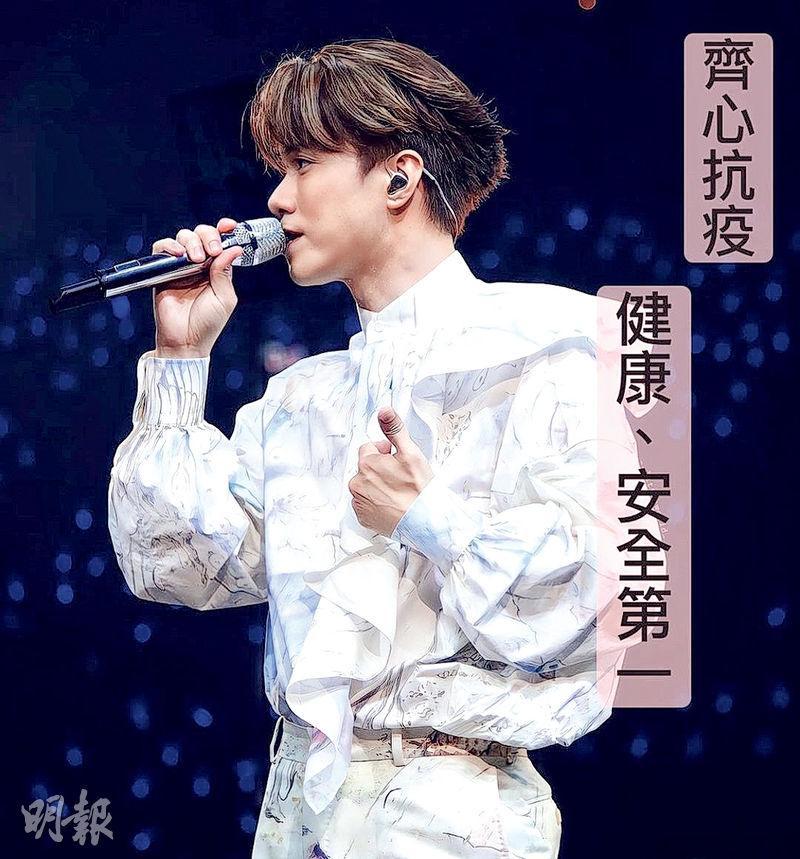 Hins Cheung shares how he feels about postponing the concerts on social media and call for unity to fight the pandemic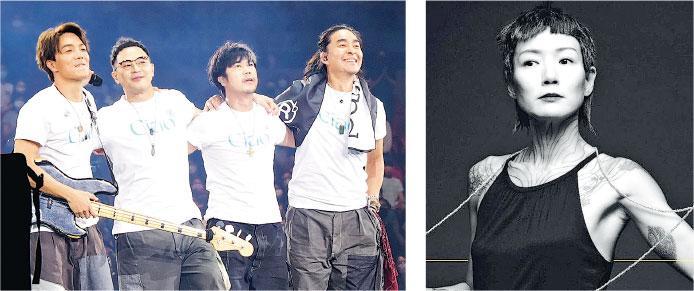 RubberBand and Candy Lo's concerts at different venues are postponed as well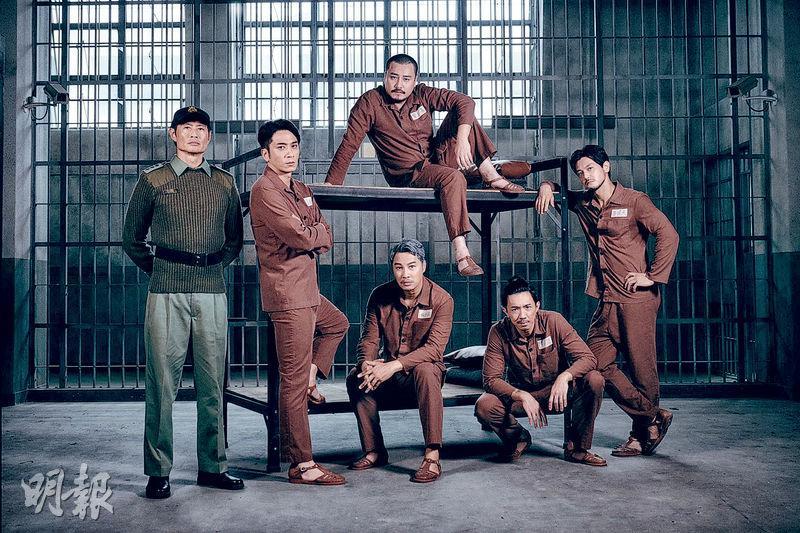 The film BREAKOUT BROTHERS 2 postpones its release
courtesy of mingpao.com
The novel coronavirus pandemic arose again as another alleged case of unknown origin has returned. The fifth wave the pandemic erupted. The government announced that starting January 7th (Friday) the pandemic prevention measures would be tightened for 14 days. Many large scale events have been canceled. The Leisure and Cultural Service Department's venues would also follow the order and close, affecting many performing art performances and activities. In coordination with pandemic prevention, Hins Cheung King Hin who is currently performing a concert series would postpone 8 shows. Many new films like LOVE IS BLIND, HATE TOO (JI MING 24 SIU SI), SCREAM and CUBE have announced their Hong Kong release delay.
Currently heating up, the Cheung King Hin Hong Kong Coliseum year crossing show's organizer Emperor Entertainment Group yesterday announced that the remaining 8 shows of Hin Jai's concerts would be postponed. The related delay or ticket refund arrangements would be announced on official platforms within two weeks.
The year crossing concert series to celebrate the 20th anniversary of Hin Jai in the business, "The Next 20 Hins Live in Hong Kong concert" that would originally take place between January 6th to 10th and 13th to 15th (8 shows) would be postponed due to the rise of the pandemic, in coordination with the government's pandemic prevention/ quarantine measures and for the sake of all viewers and participants' health and safety. Viewers who have already purchased tickets would keep an eye on the Emperor Entertainment's official internet platforms. The arrangements that would follow would be announced within two weeks. Emperor Entertainment and Cheung Kin Hin thank everyone for their understanding and sincerely apologize for any inconvenience this delay would bring. "Let's unite and fight the pandemic, in hopes to be able to see all the fans and viewers as soon as possible."
Hin Jai immediately on his personally social media platform posted a concert photo and wrote "Unite to fight the pandemic, health and safety first" in hopes of pandemic scattering away soon. He believed everyone would see each other very soon. "Thank you friends, fans and my entire production team for your support. In the face of the current pandemic, we must make everyone's health and public pandemic prevention safety the priority. Under the current situation, we made some related arrangements. The arrangements that would follow would continue to be announced on my social media platform, EEG and related platforms. Thank you again everyone for your support and encouragement, I am already beyond pleased! I wish the pandemic would disappear soon, I believe we will see each other again very soon!"
Another Emperor Entertainment Group event, the play ONE LAST GIFT also in response to the government's pandemic prevention measures tightening announced its postponement. The organizer issued the delay notice, stating that the 14 shows of ONE LAST GIFT that would originally run from January 7th to 22nd at the Hong Kong Academy of Performing Arts would be postponed. The 26 shows from January 23rd to February 25th would await further government announcements before arrangements would be made. All related future arrangements would be announced within two weeks and the company apologized for any inconvenience the delay would cause.
Due to this wave of the pandemic Wan Kwong's Cantonese Opera concert at the Cultural center on January 10th, Donald Cheung Wai Man's January 12th Shatin Town Hall and January 14th Yuen Long Theater concerts, and Joe Mok Yuk Chau's January 17th concert would be postponed and further announcements would be made. The January 21st to 22nd "HARBOUR THE SONIC #C AllSTAR + MR." concert at Wonderland would be postponed. The organizer and the venue representative estimated that the make up show would take place within three months of the government relaxing the related pandemic prevention measures. Those who have already purchased tickets should hold on to their tickets and keep an eye out for official notices.
Activities that were originally scheduled for today but have been declared as postponed or cancelled included Wai Yin organization's charity badminton tournament, an auto event with Vivian Koo; the film CHILLI LAUGH STORY (HOM GA LAT)'s "CityWalk CHILLI LAUGH STORY" launch ceremony and premiere that were originally scheduled to take place on the 9th would be postponed.
Starting from Friday (the 7th) the social distancing measures would be tightened, all entertainment venues including cinemas would have to close for 14 days. Emperor Motion Pictures' LOVE IS BLIND, HATE TOO (JI MING 24 SIU SI), Intercontinental Film's SCREAM and Universe film distributed CUBE will postpone their releases. Further notices will be made.
In addition the pandemic again affected the film industry. Patrick Tam Yiu Man said, "Originally I want to return to Hong Kong very happily and watch BREAKOUT BROTHERS 2 with everyone, but I never would have guessed......for BREAKOUT 1 after the premiere the pandemic closed the cinemas and it couldn't be released, I never thought that BREAKOUT 2 wouldn't even make the premiere, sigh! BREAKOUT 2 definitely would be postponed, but it just happened today. The distributor is still handling it. I sincerely hope this time is the final wave of the pandemic. Everyone would be healthy and live their normal lives."
Universal Record said that for AGA's Hong Kong Coliseum concert arrangements, it would wait until the Hong Kong Special Administrative Region government would announce the new round of measures on January 20th before any further notice would be made.