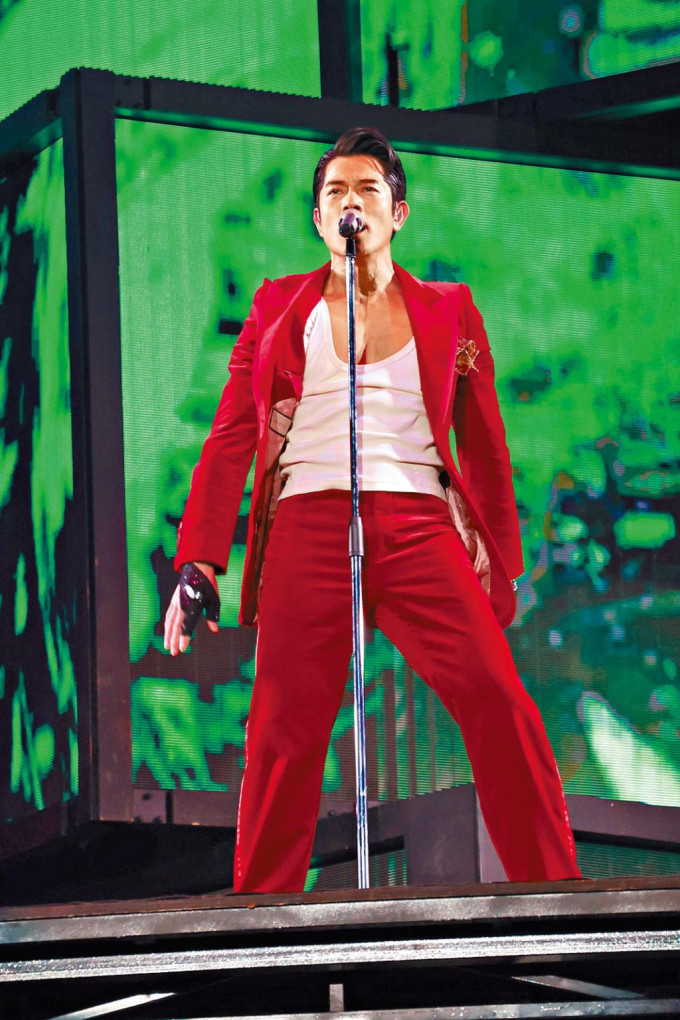 courtesy of singtao.com
Ron Ng's first countdown show is the one Hana Kuk performs in
Hana Kuk
Aaron Kwok
courtesy of on.cc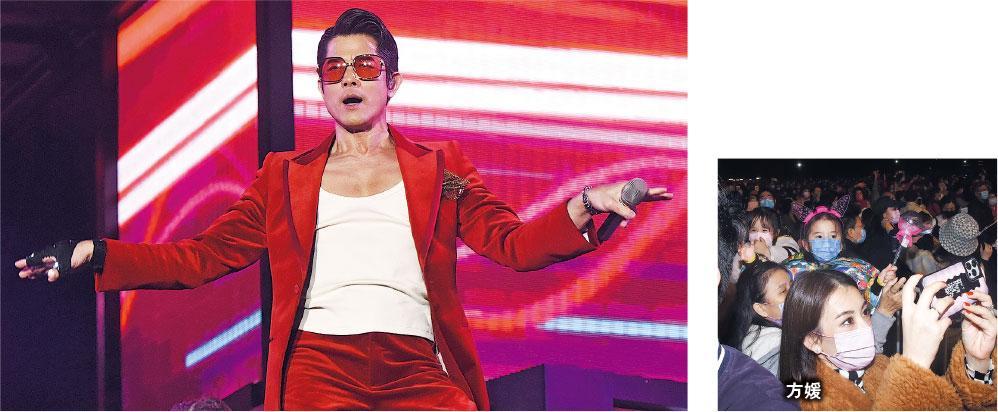 Aaron Kwok's wife and daughters are in the audience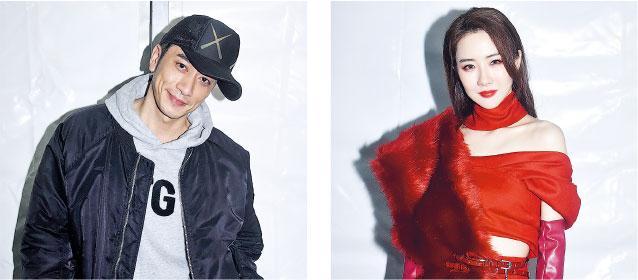 Ron Ng admits that Hana Kuk invited him to watch the show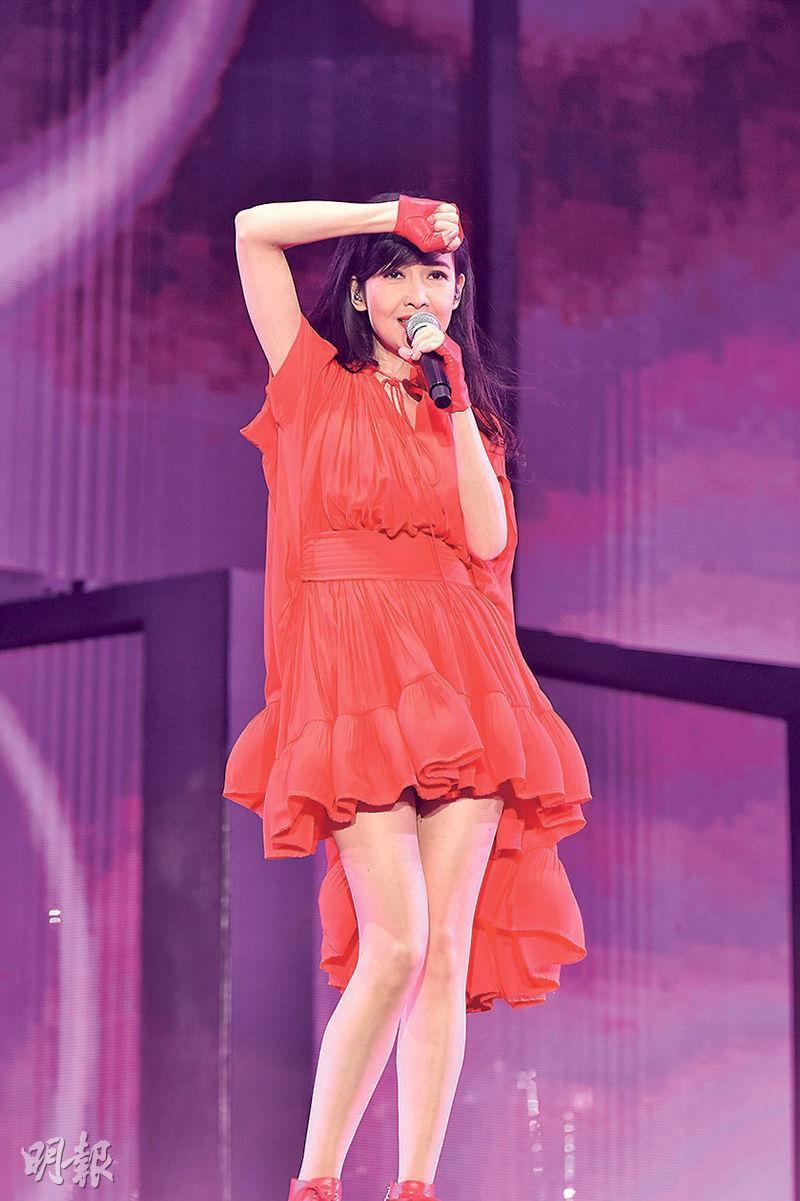 Vivian Chow
Richie Jen performs in his first Hong Kong countdown show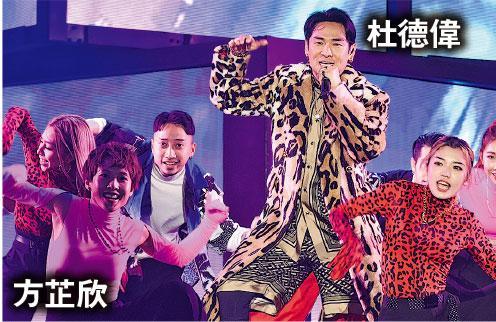 KING MAKER IV contestant Fong Tsz Yan dance for Alex To
courtesy of mingpao.com
"2021 BEAUTIFUL NIGHT HONG KONG CROSS YEAR CONCERT" took place at Central on New Year's Eve. Singers including Aaron Kwok Fu Sing, George Lam Chi Cheung, Hacken Lee Hak Kun, Vivian Chow Wai Man, Richie Jen (Yam Yin Chai), the Grasshoppers, Alex To Tak Wai, Vincy Chan (Wing Yi), Hana Kuk Chi Kiu and others performed and counted down to 2022 with the 16,000 viewers to welcome the new year.
Sing Sing said that lately he has been working on the film ROB N ROLL (UM SI HAI GIP). He has worried that playing a robber who was too dark would affect his state of mind. After returning home he felt he was a little strange. He was afraid that he could not exit the character, but fortunately his wife understood. Thus earlier when he wrapped up production, he immediately shaved and returned to himself. "For two months I haven't had a day when I could sleep for 8 hours. Yesterday I was finally able to, and it tasted very special. After the charity concert two year ago I have not returned to perform on the stage. Seeing everyone on New Year's Eve for the countdown was a good activity, the year felt very fulfilled."
Looking back at 2021, Sing Sing felt that every business under the pandemic had a lot of difficulties, but as the year ended the consumer coupons enabled everyone to experience a moment of joy. "The pandemic truly has to end soon before life would return to life. I believe the entire world is like this. Everyone would cherish work, especially in the film industry. Earlier many people didn't have jobs. This year the productions led to more jobs, I hope they would continue. Everyone would also have to buy tickets and go to the movies to support Hong Kong films. I also saw many new comers in music, countdown activities everywhere so everyone would be able to see their own idols more." Was he afraid of comparison? Sing Sing said no, because he too has been a new comer. Music had to be this way in order to have a full bloom.
Attending his first countdown in Hong Kong, Yam Yin Chai has attended ones in the Mainland and Taiwan in previous years. He felt that the Central outdoors show with the most beautiful view of the Victoria Harbor was very rare, but he joked, "Singing with the sea breeze is pretty tough, but no matter what it couldn't compare to working with Sing Sing and Lam Ka Tung on ROB N ROLL in Pat Heung several days ago. It was cold and rainy, and the production environment was rather dirty. However despite how rough it was I felt very excited, working with two good co-stars Sing Sing and Ka Tung we had a lot of spark." He also revealed that he would have to work on another film KOWLOON WALLED CITY (GAU LUNG SING JAI) until after the Lunar New Year. Working on several Hong Kong films in a row lately, Siu Chai stated that the fire would raging inside him as he made some very authentic Hong Kong films and seemed to have the life risking, tough it out spirit of Hong Kong films before. Siu Chai's family was in Hong Kong. Last year due to work he was in quarantine 8 times. Later he would need to perform a concert in the Mainland.
Kuk Chi Kiu was one of the guest performers. Rumored boyfriend Ron Ng Cheuk Hei and his family attended. Hana before the performance did not drop any hint at all. She only revealed that she has been performing in countdown shows for the past years. This year she would have the chance to share the stage with Lam Chi Cheung, Kwok Fu Sing, Chow Wai Man and others. She also would like to get photos with them.
Ron was found in the audience but he still graciously spoke to the press. He even admitted that Hana invited him to watch the show, but he paid out of his own pocket because his family wanted to see Yam Chin Chai and the Grasshoppers. Did he come to support Hana? He helplessly laughed, "I am treating my family to the countdown tonight. I also want to see Kwok Fu Sing and Yam Yin Chai. I would watch Hana too!"
Counting down together on and off stage would probably feel very sweet. Ron said that it was the first countdown show. How did he feel about Hana's performance, as she sounded like a little hoarse. Ron defended her and said, "Maybe the sound system malfunctioned! She sang pretty well!" He denied that he could flaunting publicly. Would their relationship become clear? He said that he had no comment. Did he brought his family to meet the parents? Ron chuckled and said, "You guys are crowding me to death! I am a little dizzy!" He pointed out that his family had no evaluation of Hana because they came to see other singers. After the show how would he and Hana celebrate? Ron said, "Tonight I have to go to sleep early, tomorrow I have to attend audience appreciation events at the movies." Ron said that actually he did not want to be in an indoors party with a large group of people under the pandemic, so he came to watch the show. However he expected to see the media, "Actually since I am here what would I be afraid of?" In the end he still insisted that he only came to watch the show and not to flaunt his relationship.