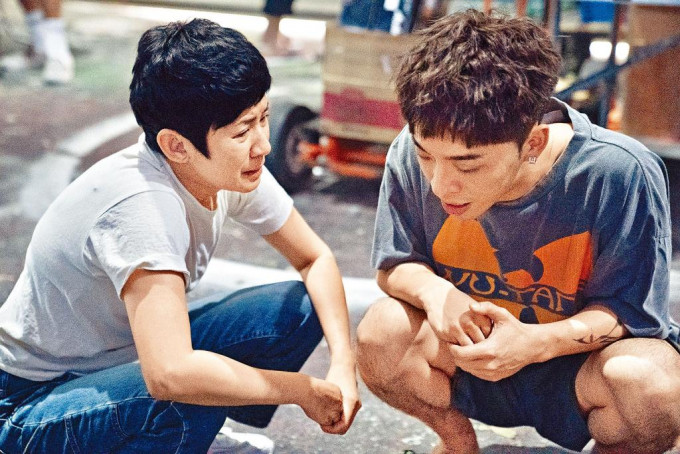 courtesy of singtao.com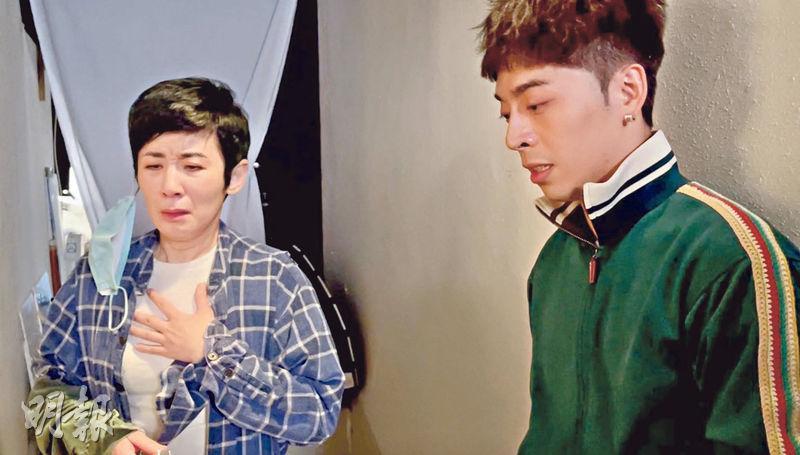 courtesy of mingpao.com
Edan Lui Cheuk On worked with many elders on his film debut, the Lunar New Year film CHILLI LAUGH STORY (HOP GA LAT). In one scene Edan broke down in shame in front of his parents over the failure if his business. He was stressing over the scene, luckily "Auntie" Sandra Ng Kwan Yu personally advised her and helped him with opening his tear ducts. On and off camera they both broke down emotionally.
After Edan got the script and learned about the crying scene he already revealed to Kwan Yu that he was very worried. Producer and actor Kwan Yu although did not have a scene that day still made the trip to the set. She was alone with Edan to cultivate his emotions, taught him how to trigger his sorrow, open up his tear ducts. Finally their emotions on and off camera erupted at a moment's notice. Kwan Yu indeed was full of skills.
However before the shoot Edan was still upset. Elders on the set including Kwan Yu, Ronald Cheng Chung Kei and Gigi Leung Wing Kei all cheered him on and tried every way for him to get into the mood. Kwan Yu personally demonstrated how to get into the crying emotional state. Cheng Chung Kei rehearsed with a table read. Leung Wing Kei even gave Edan a shoulder massage to relax him. For Edan to focus on his performance, everyone on the set was silent to prevent from affecting his emotional performance. Finally he successfully completed this crying scene and Edan was able to relax.
Questioning the existence of his own tear ducts, Edan stated that he infrequently cried and felt that his earlier crying scene in the Hong Kong version of OSSAN'S LOVE did not pass the grade. After this shoot he learned a lot, from being very lost at first to finishing the crying scene he was already more open.
Edan even sincerely thanked his on screen aunt Kwan Yu for her attentive guidance. "The day before Kwan Yu already said that she would come and help me. She told me to fast in the morning and drink a little. Indeed I was much more relaxed and the result indeed had emotions, even though it seemed like I didn't shed much tear. Thank you Kwan Yu for helping me a lot, teaching me how to breath, how to handle emotions, I thank Chung Kei and Gigi for being with me over those dozen or so days and making me feel like a family. I felt their support and encouragement, which made me get into the role very easily. He gave myself 4 or 5 points, barely passing! I am not in full control like a professional actor should be, but I did my best. Since Kwan Yu accepted it, I believe it probably passed!"