courtesy of on.cc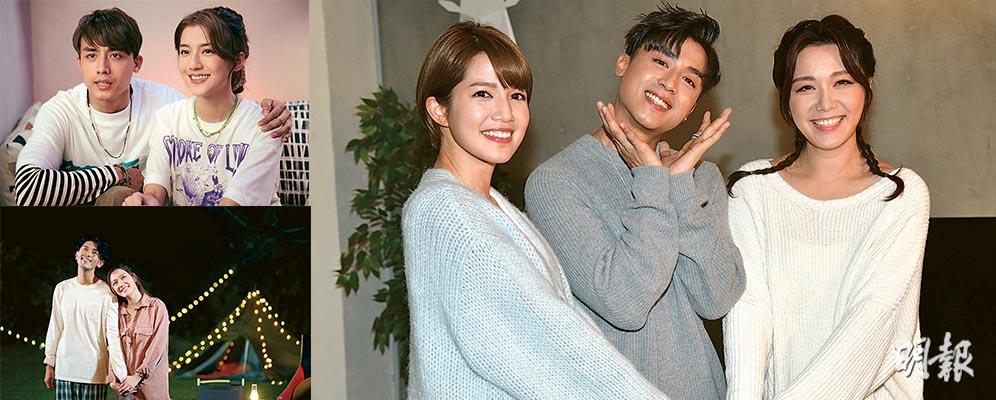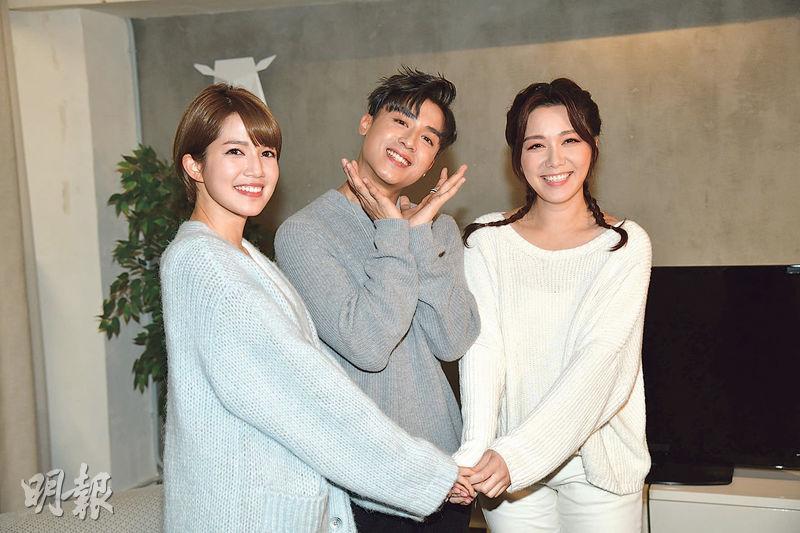 Chloe So, Anson Kong, and Roxanne Tong work on the poster for their film release next month, LOVE SUDDENLY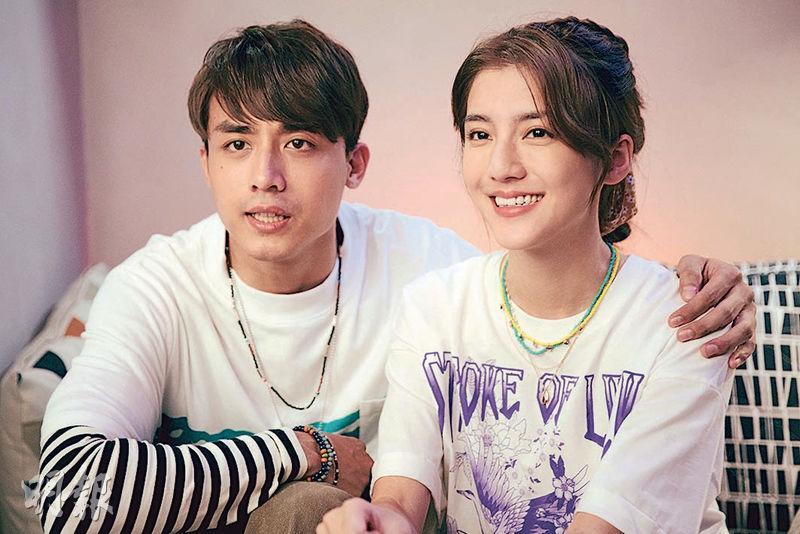 Making his big screen debut, Anson Kong plays a couple with Karena Ng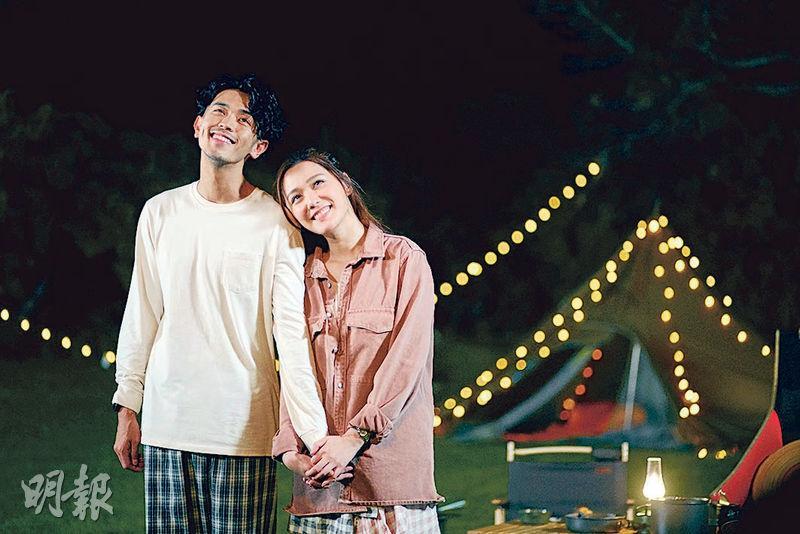 Edward Ma and Roxanne Tong hold hands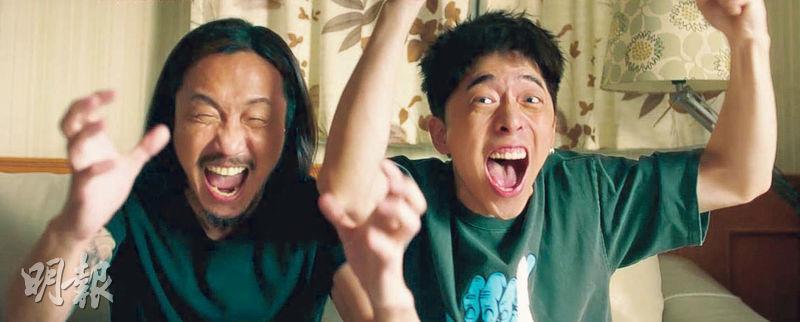 Many of MIRROR's members have made the jump to the big screen. Edan Lui (right)'s Lunar New Year film CHILLI LAUGH STORY will open soon.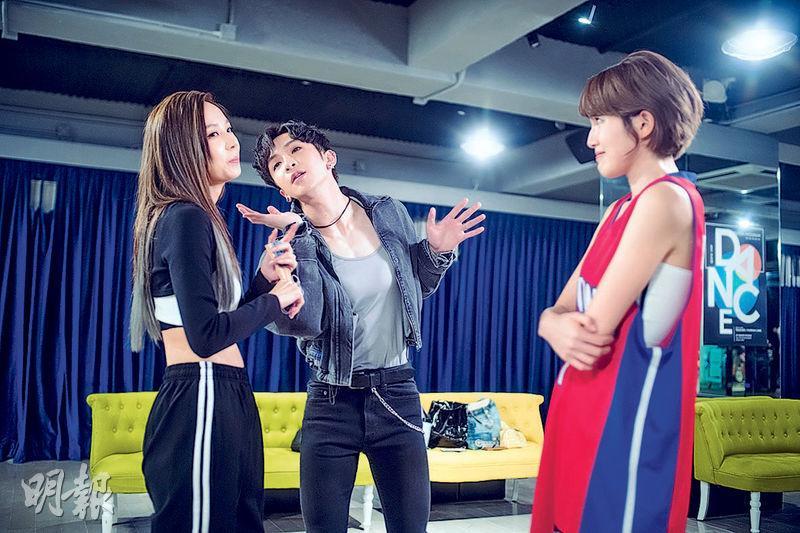 Anson Lo's SHOWBIZ SPY has made almost HK$ 8 million
courtesy of mingpao.com
Karena Ng Chin Yu, Roxanne Tong Lok Man, Chloe So Ho Yi, Edward Ma Chi Wai, Adam Pak Tin Nam, Michael Ning (Bak Ji) and Shirley Chan Yan Yin starred, Edmond Wong Chi Wun produced, Mak Ho Bong directed city romantic comedy film LOVE SUDDENLY (FUT YIN SUM DUNG) will open on February 1st for the Lunar New Year. Earlier the cast shot the film poster together.
In the film four stories connected the entire film, "Pretty Soup" would be paired with Ma Chi Wai. In her first film she joked that because the film had many romantic and action scenes, it was not easy to play at all. "At first I thought making a romantic film would be easy, without any need to be too heavy; but actually it isn't. The film has many romantic and action scenes. In one scene I was proposed to, but I didn't think much of him and even tossed him like a rag. So I feel it's more like an action film than a romantic film."
Pretty Soup said that in the film she played a nurse while Ma Chi Wai played a playboy with many female suitors. Aside from being responsible to take care of him, she also had to defend him from many girls. However she too was a "conscription queen" with ten "soldiers" around her. Everyone knew everyone's existence. Because in a short time she needed to find the real deal, ten "soldiers" would be in a video chat together. Since she was faithful in real life, was the performance difficult? Pretty Soup joked, "Of course, I have to work very hard to get into the role."
Would she have any intimate scene with Ma Chi Wai? Pretty Soup revealed that the most intimate was only hand holding. She said, "Let's not make those (intimate scene), too intimate isn't good. (Your boyfriend would object?) No, now I am more refined, the older I get the more mature I get. The director really takes care of me, and doesn't add a lot of those for me. We want more comedy."
In addition, So Ho Yi in the film played a shy, introvert princess who was afraid to love. Due to her strict family she did not dare to have any contact with guys, but she wanted to meet guys. Thus she hired a boyfriend for rent Pak Tin Nam to open up her heart. He knew that she was afraid to chat with guys, so he found a group of guys to surround her with, going to karaoke box, to the movies with her. Later she and Pak Tin Nam would also have embracing and shoulder holding scenes because the film would be suitable for the whole family.