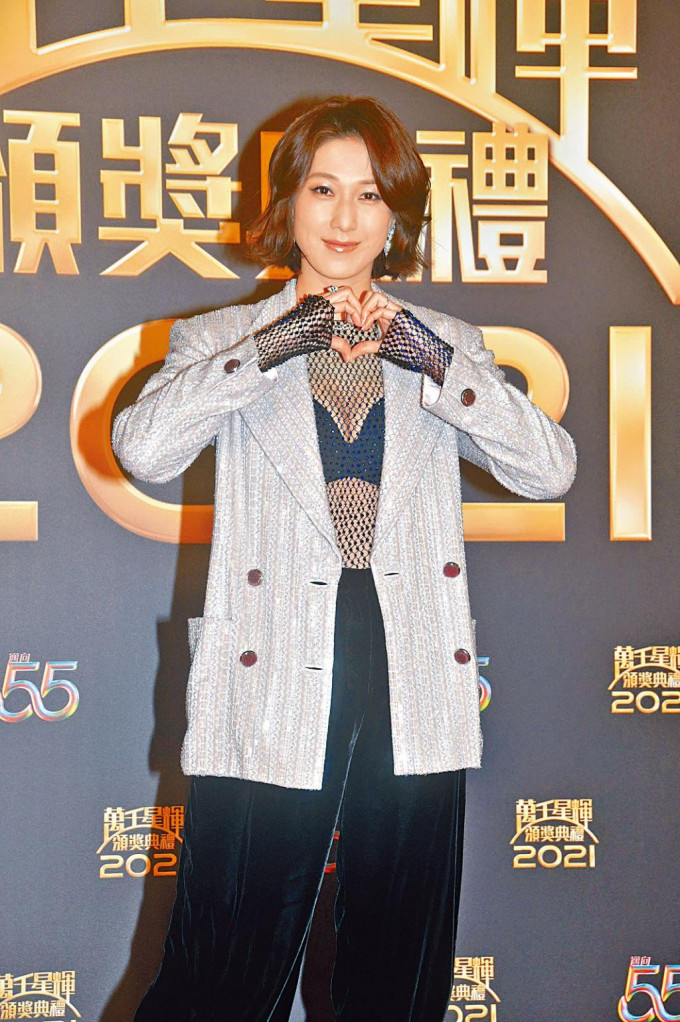 Linda Chung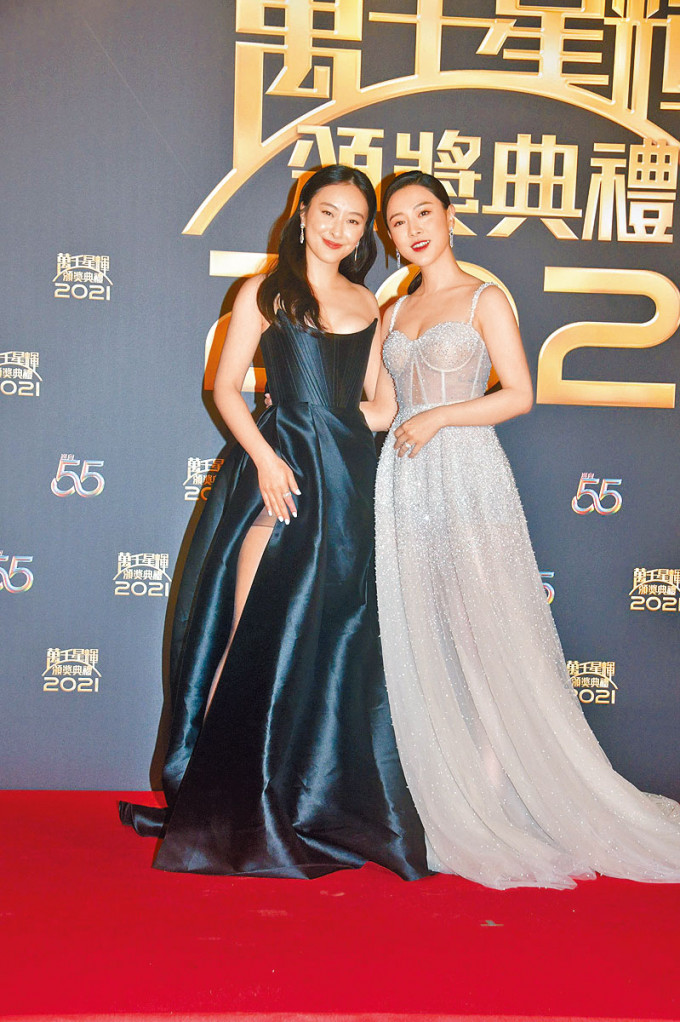 Jeannie Chan and Venus Wong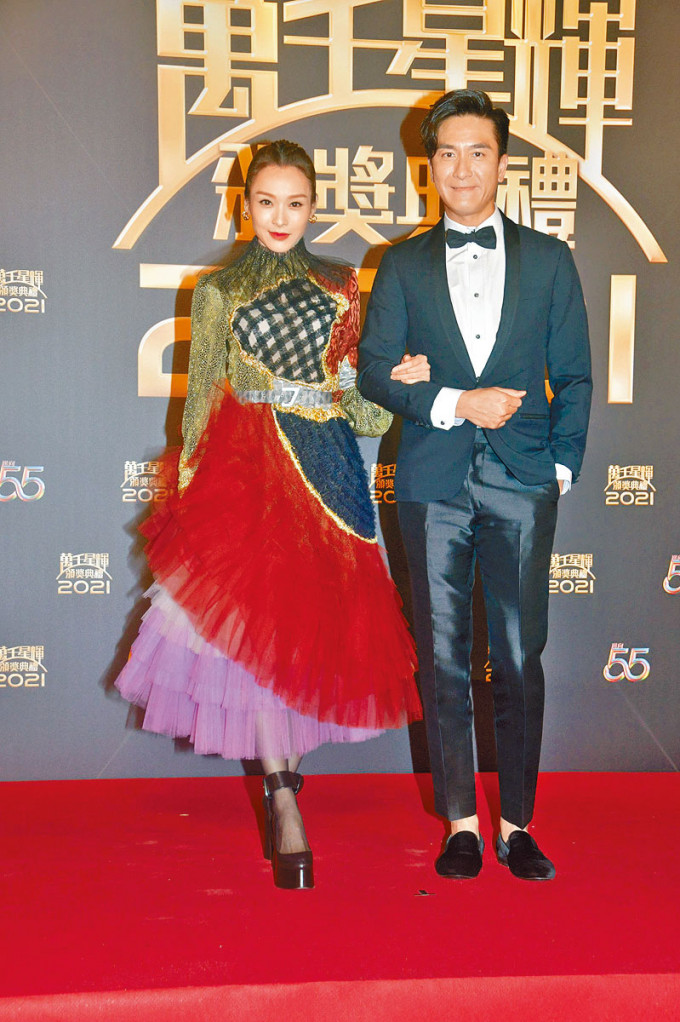 Ali Lee says the dream style she wears is very fitting for the event theme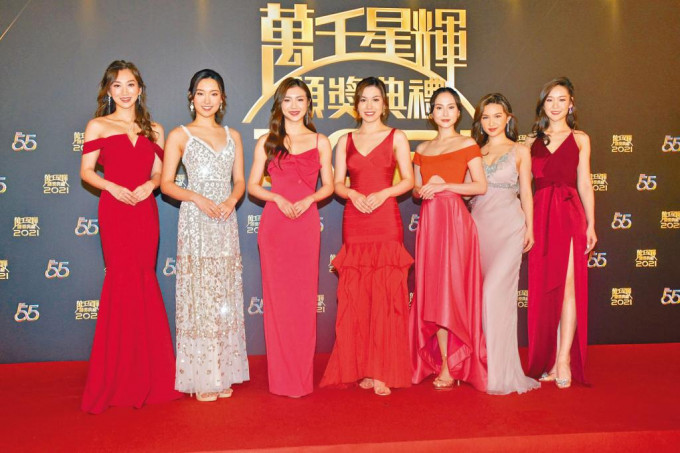 The current Miss Hong Kong winners would perform
courtesy of singtao.com
Jeannie Chan
Moon Lee
Venus Wong
Ali Lee has not "followed the trend" and wear something sexy
courtesy of on.cc
Linda Chung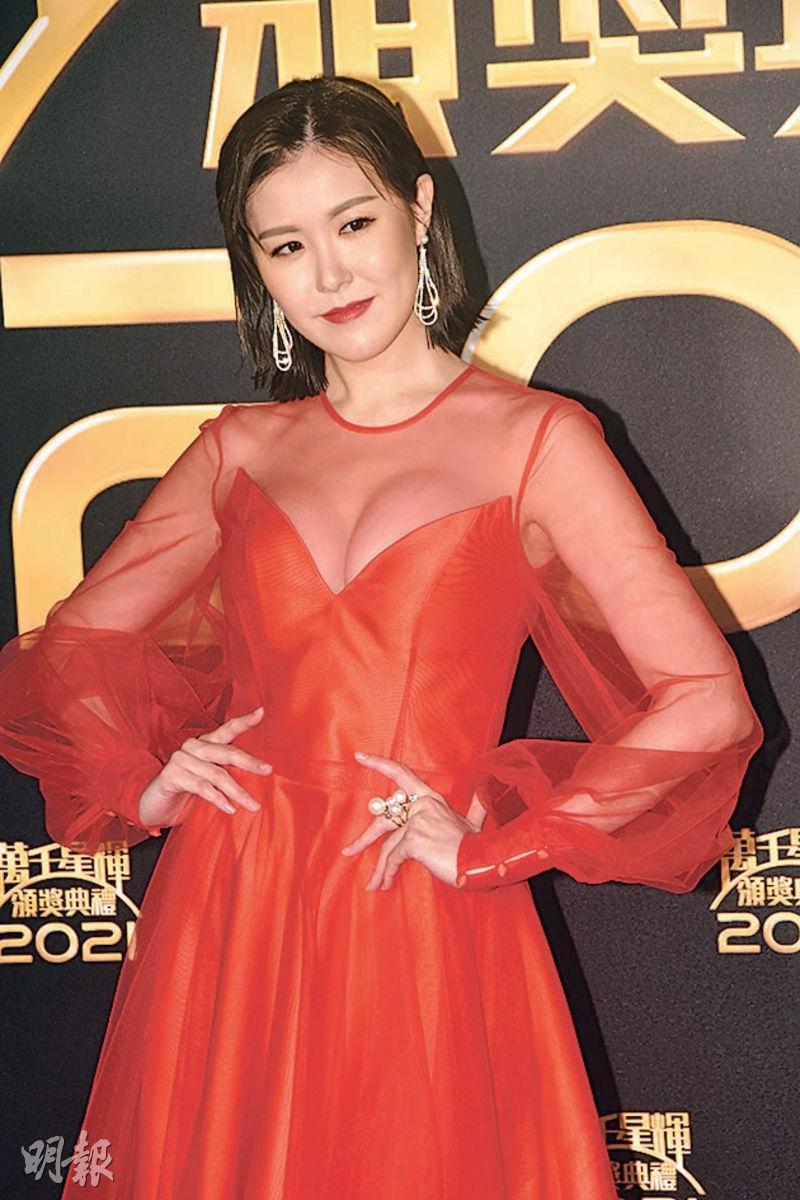 Moon Lau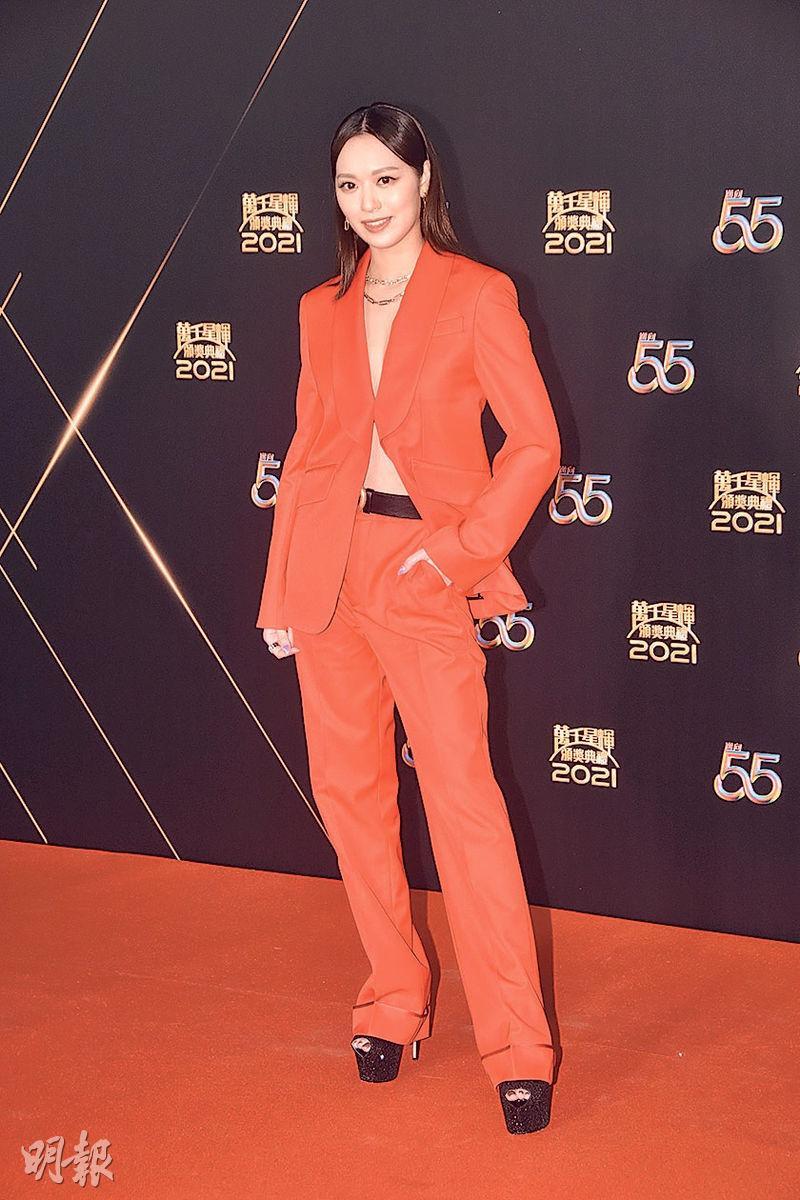 Crystal Fung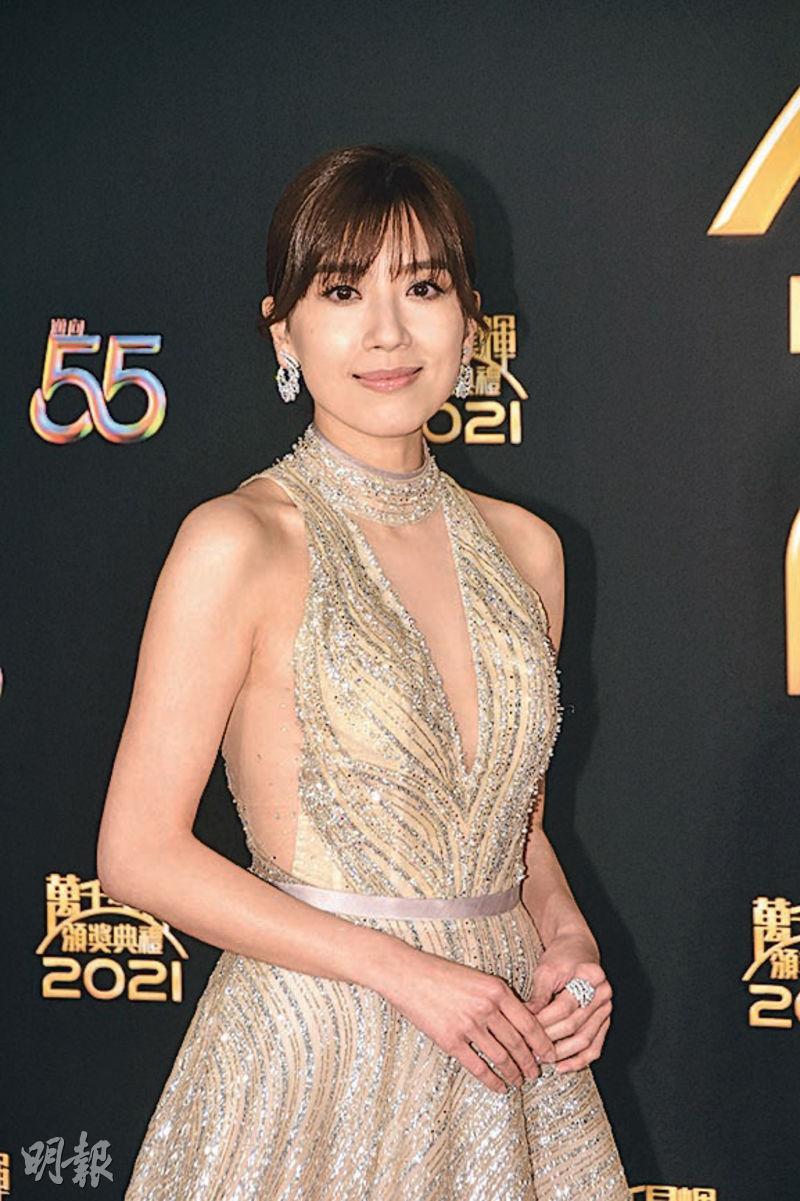 Mandy Wong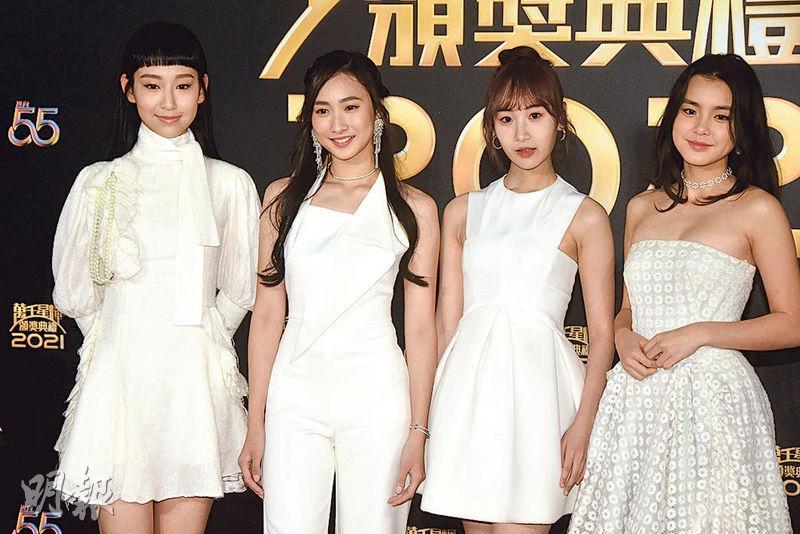 STARS Academy girl group After Class' Gigi Yim, Yumi Chung, Windy Tsim, Chantel Yiu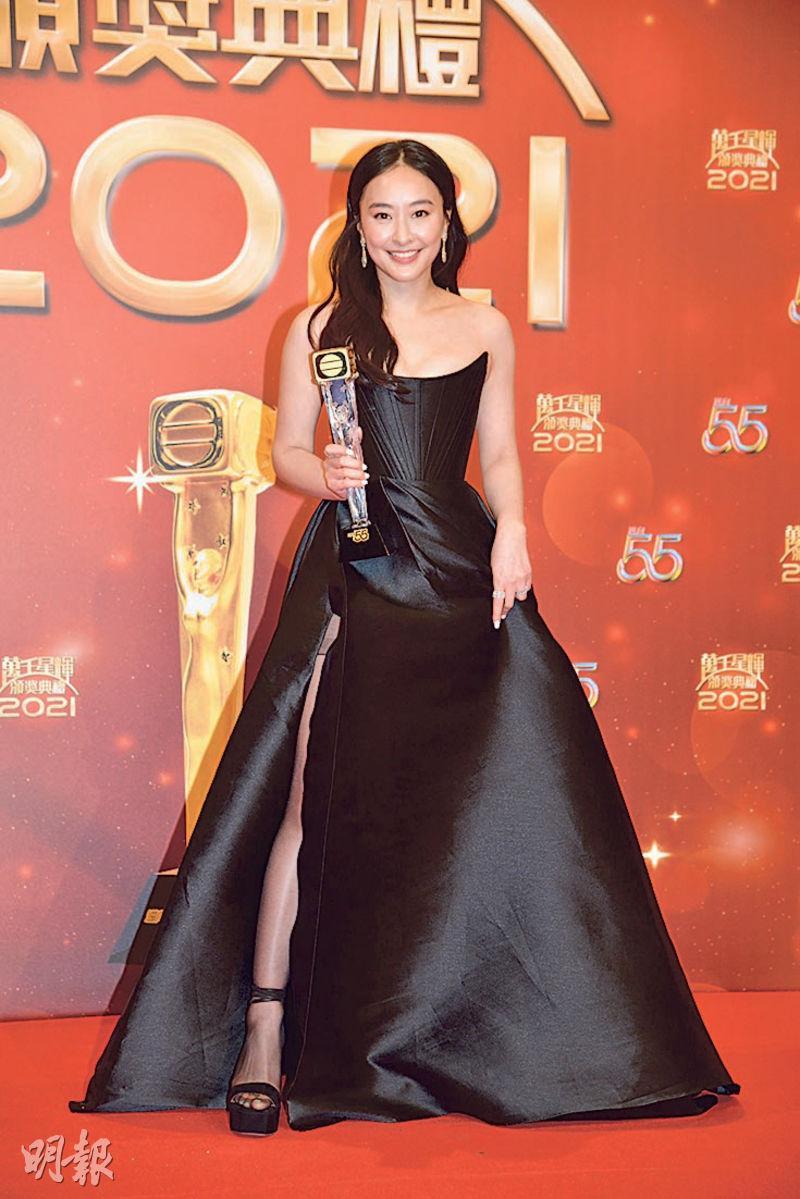 Best Dressed winner Jeannie Chan
courtesy of mingpao.com
TVB AWARDS 2021 took place last night at Television City in Tseung Kwan O. The nominees were first arranged to take to the red carpet. This year the live media would vote for the "Best Dressed" awards, so everyone put even more thought into what they would wear. After the media voting, the Best Dressed male and female artist were Shaun Tam Yin Chun and Jeannie Chan Ying. Tam Chun Yin happily said that his wife picked out what he wore. Yesterday was their wedding anniversary, and this would make the best gift for her. Tam Chun Yin said to his wife "I Love You".
Chan Ying and Venus Wong Man Yik dressed one in black and the other in white, Chan Ying calmly said about her low cut dress. "No problem, all the safety precaution has been taken. I have four layers of tape, which makes breathing a little hard." Wong Man Yik said that her husband Derek Tsang Kwok Cheung probably saw her dress before, the most important would be comfort for her.
Yoyo Chan Chi Yiu said, "I hope to dress gracefully and elegantly. The sexiness would depend on the situation, I never thought about winning Best Dressed." Last year Yoyo appeared to be upset when her husband Vincent Wong Ho Shun won. Yoyo mischievously smiled and posed. She joked that tonight was not as cold as last year, and she has already rehearsed her expressions.
Moon Lau Pui Yuet wore red. "I have never worn this type of red in my career. The designer said that this dress was red yet not look old, with a mature and youthful feel. It's called youthful fire, which added to my confidence. Because the competition was fierce, I hope to attend the award show with presence and beauty so I can participate in tonight's happy party. (Are you nervous about the result?) no, but you can tell this year the company put a lot of effort into the award show. I have to dress prettier even more and open people's eyes."
Elaine Yiu Tze Ling wore black dress that made breathing difficult, thus she had to starve and she did not dare to eat. Rosina Lam Ha Mei joked that she did not dare to casually move as she was afraid of wardrobe malfunction. However she checked many times before hand to ensure safety. She said, "I would sit up straight all night, because this dress is very dangerous."
Linda Chung Ka Yan happily said that she has not participated in this type of events in 6 years. In addition the company arranged for her to enter in an antique car. When she got out she saw many lights and viewers, which indeed took some getting used to but was very refreshing. As for what she was wearing, Ka Yan only wanted to wear something comfortable to enjoy this award show. Thus she asked the designer for more comfort and warmth. Currently in Canada, her husband promised to get up at 4 AM to watch the show, but their daughter was too young and would keep sleeping. Her son in Hong Kong was in the care of friends. Ka Yan kept meeting with friends on this trip, so she already grew 10 pounds. Would she negotiate for another series on this trip? Ka Yan only answered, "I will worry about it in the future" because she did not know whether she would return to Hong Kong next.