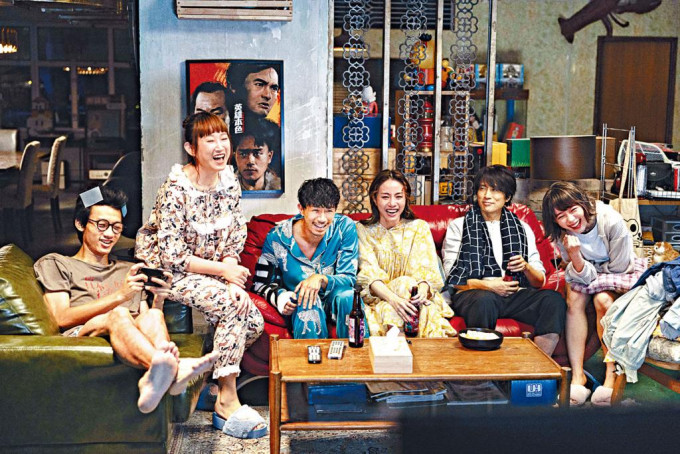 TABLE FOR SIX director Sunny Chan's initial idea comes from "family"
courtesy of singtao.com
The Dayo Wong Tze Wa, Louis Cheung Kai Chung, Stephy Tang Lai Yan, Ivana Wong Yuen Chi, Lin Minchen and Peter Chan Charm Man starred Lunar New Year film TABLE FOR SIX (FAN HEI GUNG SUM) revealed the characters' complicated relationship in the film with interview videos. "Big Brother" Tze Wa still had feelings for his ex Tang Lai yun. When they met again she was already "Second brother" Cheung Kai Chung's current girlfriend. Thus they even lived under the same roof temporarily. Tang Lai Yun only discovered that they "broke up over a misunderstanding" when they met again. Stuck between two brothers, she would scream, "Don't upset me! I would blow the fuse!" whenever things got awkward. The brothers got into a war of words over her. Tze Wa and Lin Minchen even became lovers. With "third brother" Chan Charm Man and girlfriend Wong Yuen Chi still unmarried after eight years together, all the relationships were mixed up when all six lived under the same roof.
In the film the family of six was full of cheers. People would look forward to the comedy from all the complicated relationships around the house. Director Sunny Chan Wing Sun revealed that his creative inspiration. "One house, six people, five meals, one movie. After getting this idea, the story slowly appears. Through this story, I want to talk about 'family' the most this time."