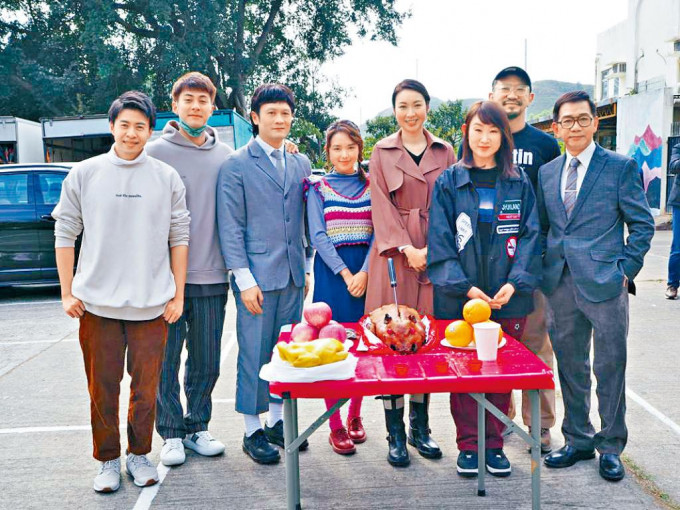 courtesy of singtao.com
Stephanie Che, Eddie Cheung and Hubert Wu
courtesy of on.cc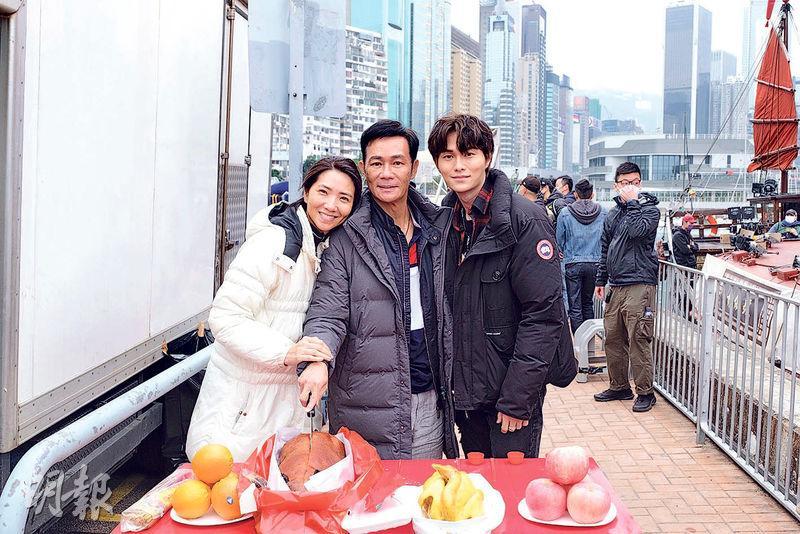 courtesy of mingpao.com
The Sil-Metropole Organization, Emperor Motion Pictures, Media Asia Films and One Cool Film Production release, Sil-Metropole Organization produced film YUT YEUNG DIK TIN HUNG (THE SAME SKY) would have veteran filmmaker John Chong Ching as its producer, 4 new directors Daniel Chan Yee Heng, Tim Poon Chi Yin, Hau Chor Fung and Yip Ching Hang as its directors. The film would be the story of 4 young people's growth from 1997 to now.
The film gathered over 30 actors, earlier they participated in the film production start worship ceremony and prayed for a smooth production. Actors Ivana Wong Yuen Chi, Cecilia So Lai Shan, Chu Pak Him, Chu Kam Yin, Stephanie Che Yuen Yuen, Aaron Chow Chi Kwan, Ben Yuen Fu Wa, Shek Sau, Michelle Yim (Mai Suet), Alex Lam Tak Shun, Philip Keung Ho Man, Hubert Wu Hung Kwan, Eddie Cheung Siu Fai, Jacquelin Chong Si Man and others appeared. They were all happy to be able to take part in this meaningful movie that would be full of positive energy. The film estimated to finish production in mid February and open this summer. Among the 4 new directors Hau Chor Fung, Yip Ching Hang and actor Bobular Wong Sing Yui were all "Beautiful Hong Kong" short film production project winners and participants. Everyone hoped through this film to pass on the art as well as enabling Hong Kong young people to shoot Hong Kong stories from different angles.
Chu Kam Yin would connect the story of 4 young people's growth from the 90s to now, from helping hidden young artists with finding their self confidence, to resolving father and son conflicts through creating, then enabling busking and Cantonese Opera's merger for the ages and encouraging kid of South Asian heritage to chase their lion dance dream. Together tens of thousands of foot prints would be connected together.