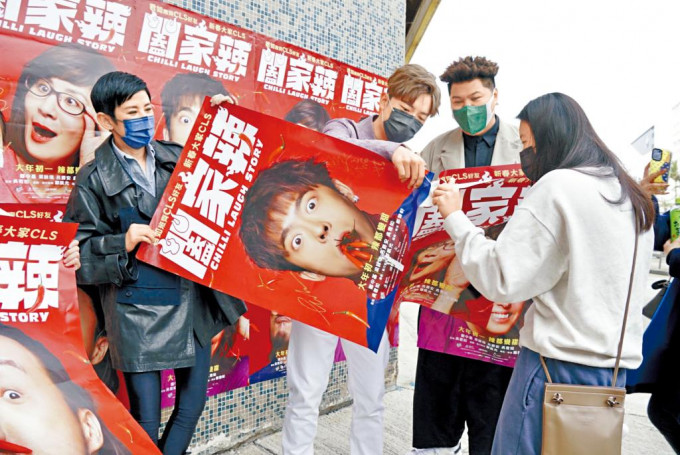 Fans find out where Sandra Ng and Edan Lui are and immediately "rush" to meet them and take their posters
courtesy of singtao.com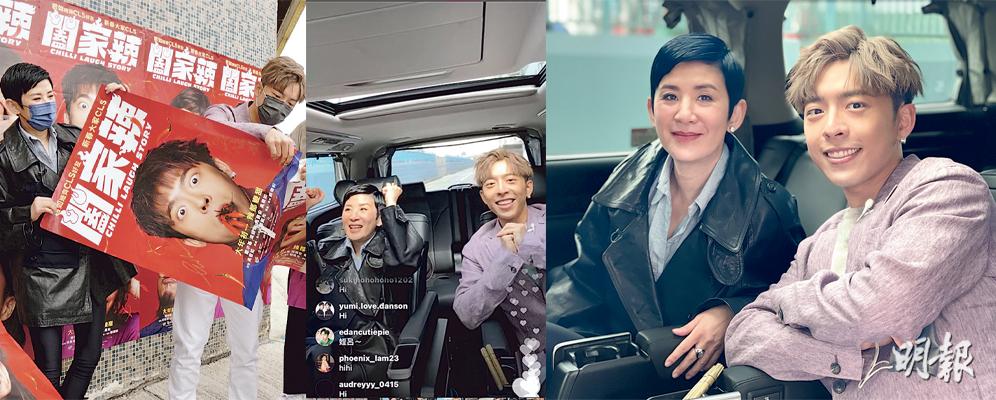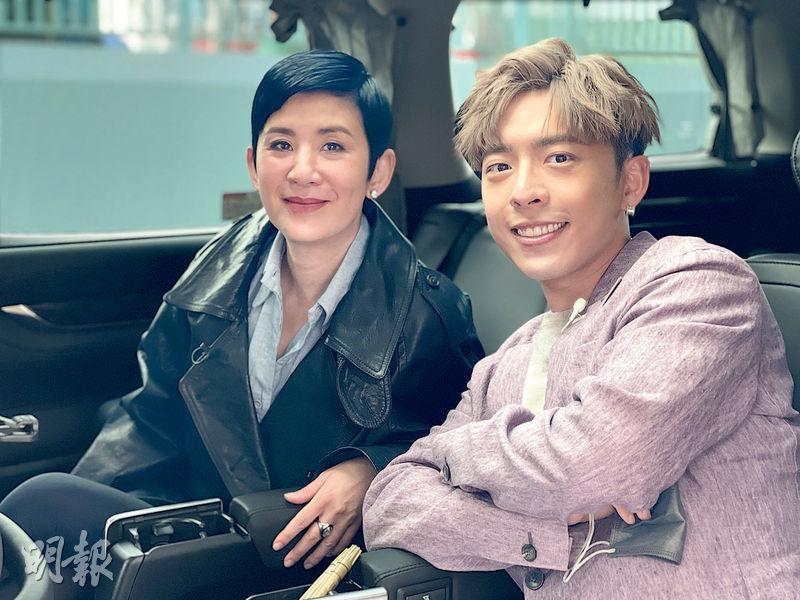 Sandra Ng claims to be a retired singer who has won the rookie award silver prize, so she and Edan mutually admire each other.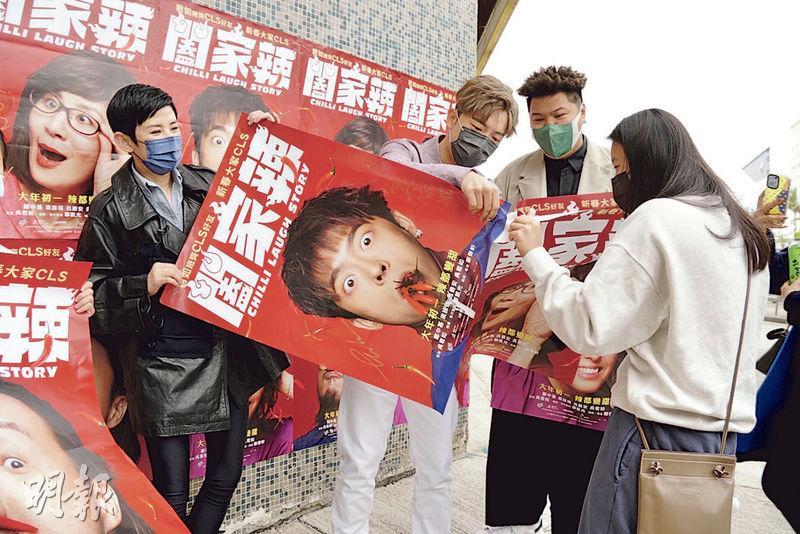 Sandra Ng and Edan Lui appear in Chai Wan and sign autographs for fans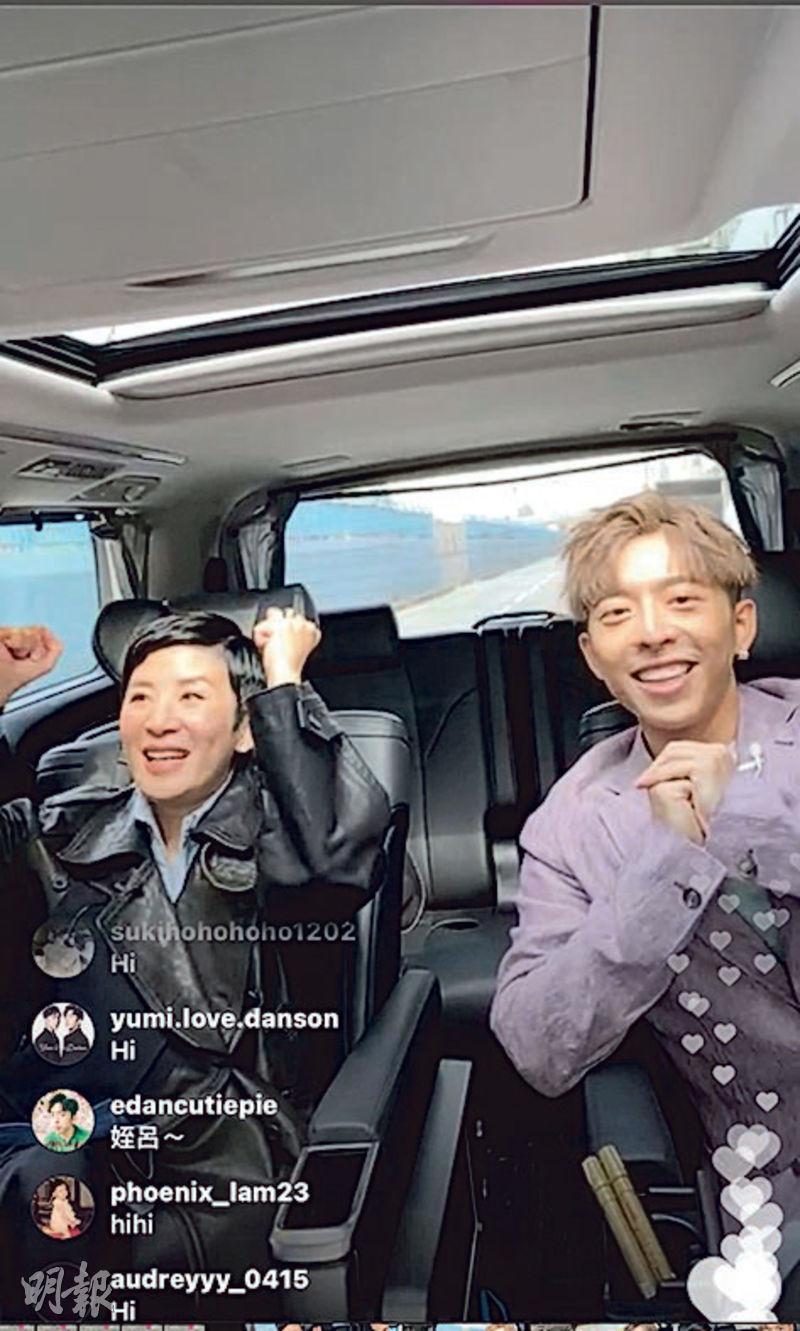 Sandra Ng and Edan Lui originally were to promote CHILLI LAUGH STORY at a shopping center, but the pandemic canceled it. Instead they go live inside their vehicle and have 7,500 viewers in 10 minutes.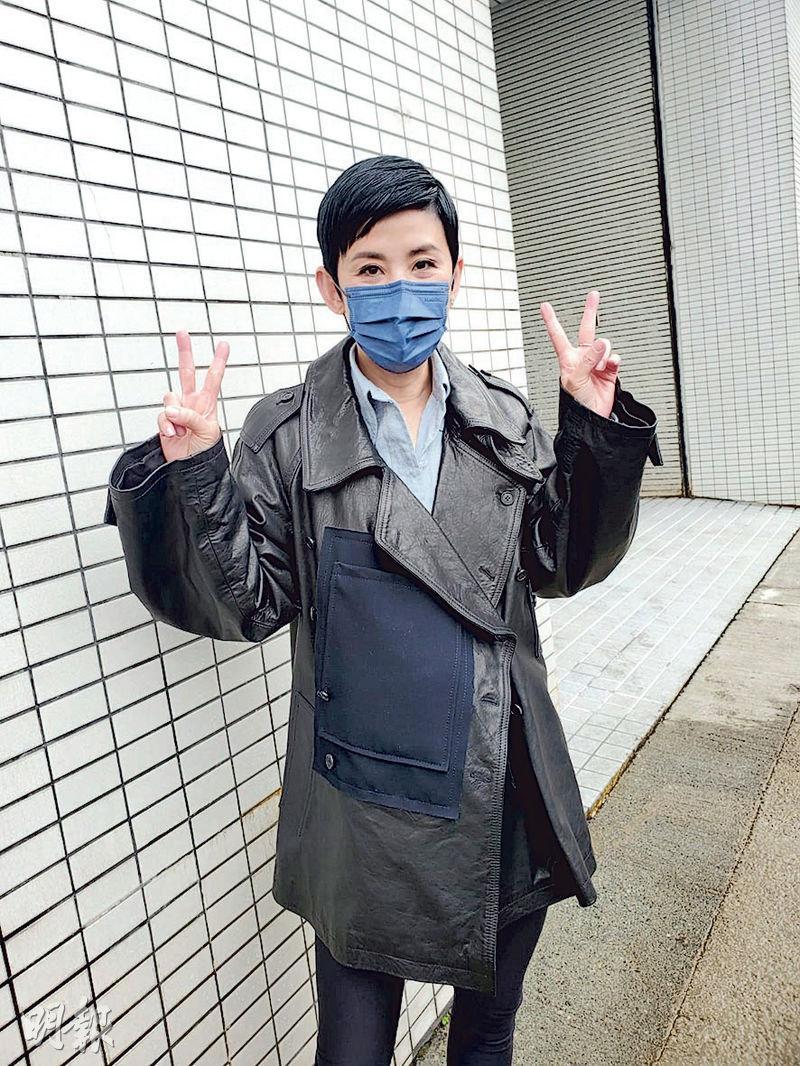 Kwan Yu wishes for cinemas to open up again for the Lunar New Year so the film would be able to bring joy to everyone
courtesy of mingpao.com
Sandra Ng Kwan Yu yesterday originally was scheduled to promote her produced and starred film CHILLI LAUGH STORY (HOP GA LAT) at a shopping center, however it was canceled due to the tightening of pandemic prevention measures. Kwan Yu could only go live on her social media platform to chat with people and promote online.
Kwan Yu began the live stream with her on screen nephew Edan Lui Cheuk On in the vehicle and gave everyone an early Lunar New Year greeting. "I wish everyone a Happy New Year, as lively and mighty as the tiger, the most important for the film to be able to be released on the Lunar New Year's Day." Due to the government tightening its pandemic prevention measures, cinemas have been closed. Kwan Yu hoped that the movie would be released as scheduled and asked everyone to pray for it together. She also revealed that earlier while recording the film theme song she was choking from singing so much. She said that she has not recorded a song for a very long time and was a retired singer. Edan joked that he only found out that day that Kwan Yu won the 1993 Ultimate Music Award's rookie award silver prize. He joked that she actually was a great elder in music and they both were rookie award winners. They also shook hands and congratulated each other. Kwan Yu even sang a few verses acapella per online requests with him.
Recently the film released the latest cast poster. Kwan Yu yesterday went on patrol and signed autographs on the street. She joked, "Taking other actors' poster would be useless, my autographed poster could win two CHILLI LAUGH STORY tickets. However the poster could not be torn, it would have to be in perfect condition." Edan humorously said, "Getting my poster is useless. Since I am out today, meeting me would be the most practical." After she saw her poster, she immediately put on a mask, jumped out of the car and signed an autograph on the poster. Then fans rapidly appeared to meet with their idol, received help with taking down the poster for the photo opportunity. Then gradually other families quickly arrived.