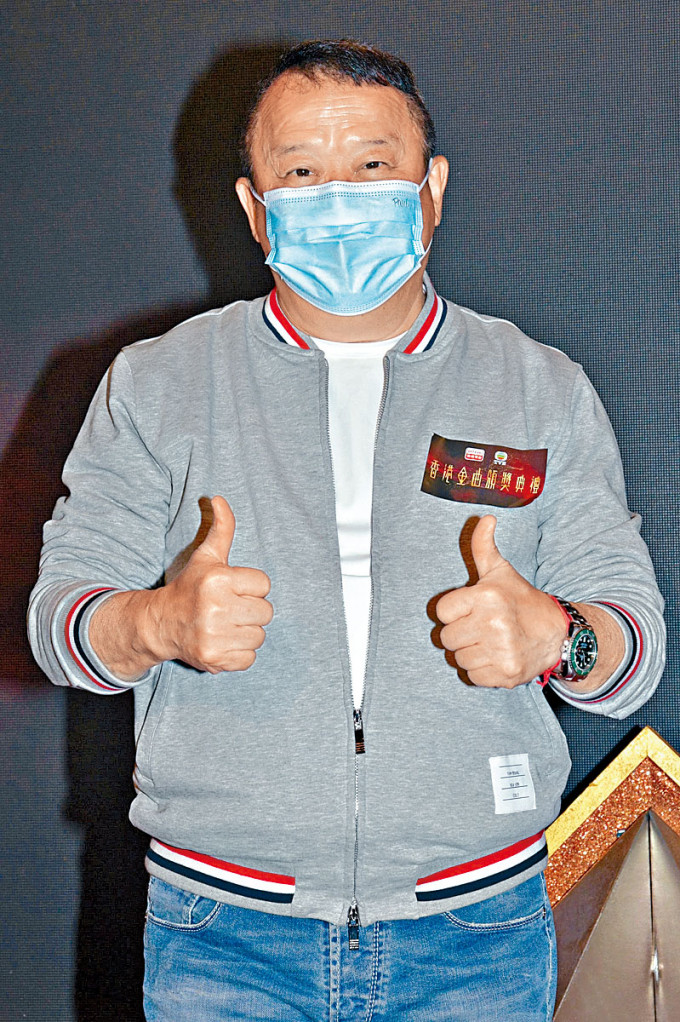 Eric Tsang greenlights the invitation for ERROR and MIRROR to appear on JADE SOLID GOLD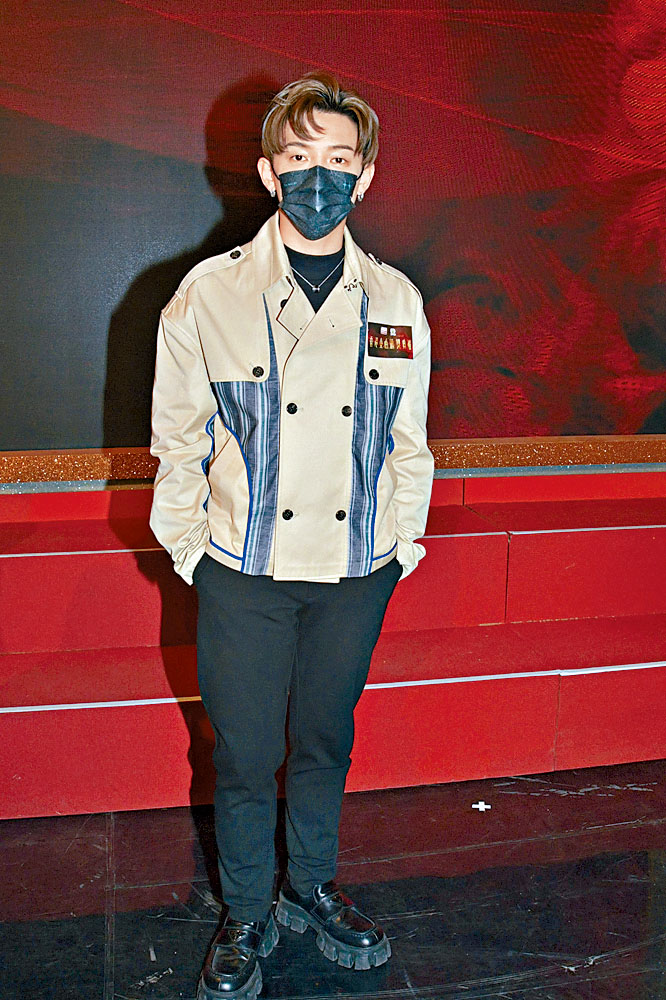 MC Cheung admits that that night they were responsible for buying gifts for the party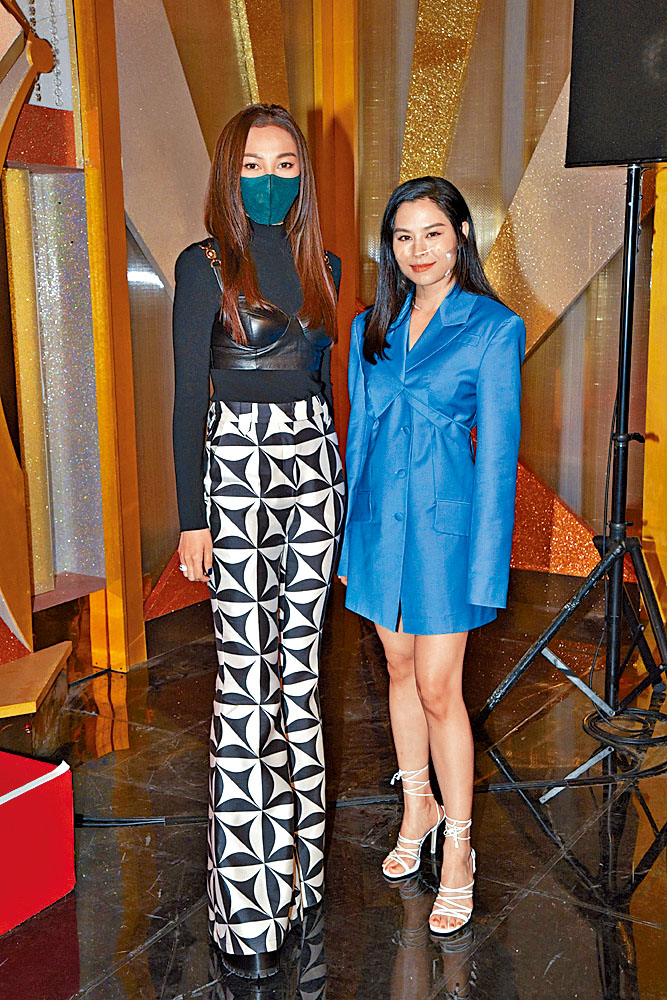 AGA and Gin Lee hope to win awards in future award shows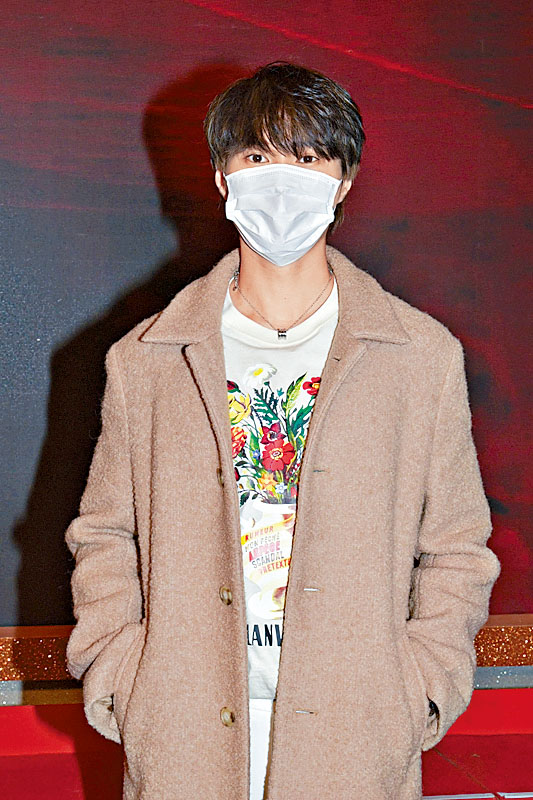 Hubert Wu feels for this award show whether he wins or not it is not important
courtesy of singtao.com
Gin Lee hopes to pocket an award at the April award show
Hubert Wu feels neutral about winning an award
Many singers attend the two station joint award HONG KONG GOLD SONG AWARD press conference
MC Cheung says that he has not thought about dating right now
James Ng keeps proper distance from his "idol" Chantel Yiu
AGA's first Hong Kong Coliseum runs into yet another obstacle
courtesy of on.cc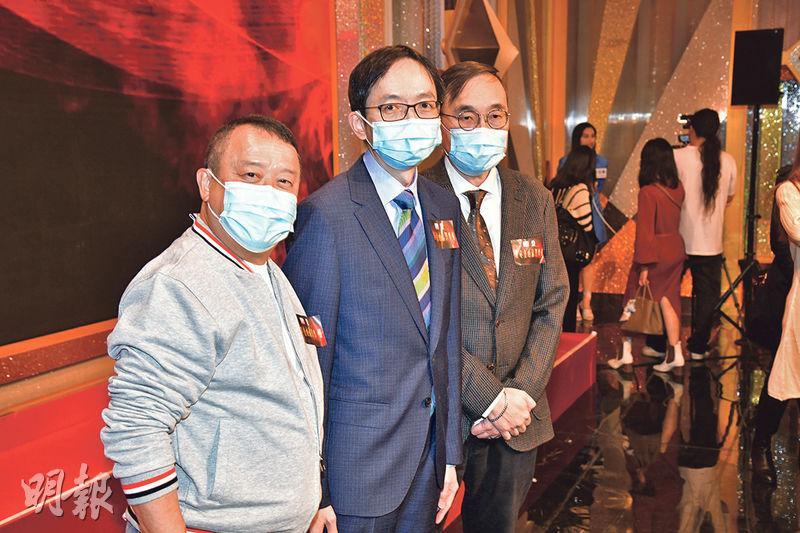 TVB general manger Eric Tsang, Broadcast Authority assistant chief Sze Kam Cheung and programming consultant Ho Chung Yan yesterday attended the TVB and Radio Hong Kong's first joint music award press conference
Neither of last year's JADE SOLID GOLD AWARD Favorite Singers Hana Kuk and Hubert Wu has thought about repeating
MC Cheung claims to still be single
Gin Lee feels honored to witness the two station joint award show
James Ng likes to listen to Chantel Yiu's singing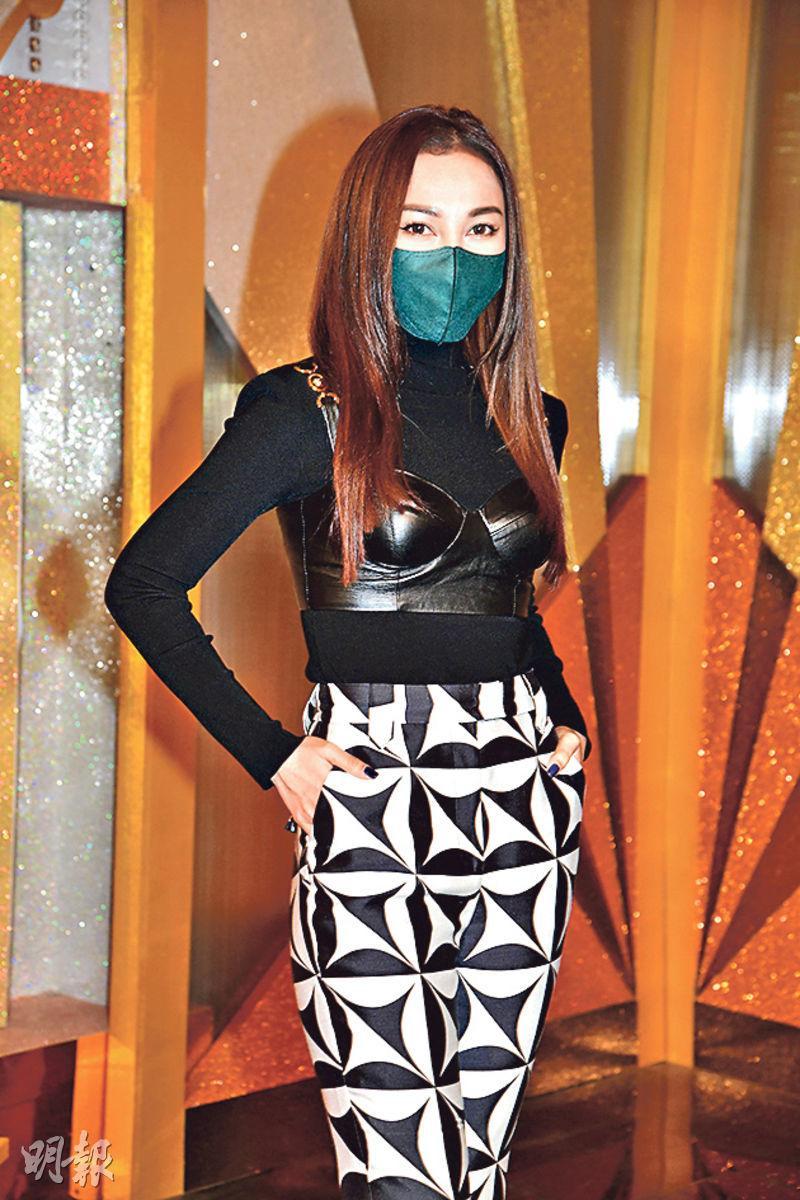 AGA prays hard for her month end concerts to take place as scheduled
courtesy of mingpao.com
Radio and Television Hong Kong and TVB yesterday held a press conference to announce a joint music award show. The Hong Kong Gold Song Award Presentation 2021/2022 will take place on April 3rd at the KITEC Star Hall to present awards in 13 categories that will be determined from online public voting, professional evaluation, the Chinese Pop Chart, the Jade Solid Gold committee and public opinion survey. They would include the Gold Song Award, Male Singer Grand Prize, Female Singer Grand Prize, Rookie Award, Band Grand Prize, Best Series Song, Best Chinese Record and others.
The Radio Hong Kong broadcast authority assistant chief Sze Kam Cheung and TVB general manager (program content operation) Eric Tsang host the launch ceremony, with almost 100 industry guests, major record company representatives and singers. Chi Wai admitted that he has always looked forward to a very credible, recognized music award. Yesterday the first step has been taken, as he hoped in the future even more different media would work together.
Yesterday attending singers included AGA (Kong Hoi Ka), Gin Lee (Lee Hung Ngai), Hubert Wu Hung Kwan, Hana Kuk Chi Hu, James Ng Yip Kwan, Chantel Yiu Cheuk Fei, Jinny Ng Yeuk Hei, Kayee Tam, Vincy Chan (Wing Yee), Tsang Lok Tung, Mike Tsang Pei Tak and Stephanie Cheng Yung.
Tsang Chi Wai said, "Today is a major event in music. I also have looked forward for a very long time for a very publicly credible and recognized award. I have always dreamed one music award for the entire music scene. Today we aren't there yet, but I hope today we have taken the first step. In the future we hope to be able to work with even more different media. Music awards should have a new outlook. The entire world should be able to vote and participate." Then Chi Wai and assistant Broadcasting Authority chief Sze Kam Cheung conducted the launch ceremony together. During the group photo, host Lee Ho Lam suddenly suggested for the guests and dozens of singers to first take a deep breath then remove their masks for the photo. Due to the growing severity of the pandemic, most guests and singers did not comply. Only Chi Wai and Elaine Lok Yi Ling removed their masks. The crew off stage also hinted Lee Ho Lam to request everyone to put their masks back on. In the end everyone wore masks for the photo.
Later Tsang Chi Wai and Radio Hong Kong consultant (programming) Ho Chung Yan spoke to the media. Speaking of the two station joint award, Ho Chung Yan said, "We want to promote the Hong Kong music scene together. TVB has a good coverage rate and numerous viewers, our radio station has many listeners. Thus it is absolutely perfect." Chi Wai said, "I am not a music person, but I have quite a connection with music. I hope to be able to be like the Hong Kong Film Award and hold a publicly credible award show, in addition I hope all media would hold it together. This time we took the first step. Of course it was full of difficulties, but we stepped out first." Ho Chung Yan continued, "Cheung Man Sun 10 years ago with (Jacky) Cheung Hok Yau already mentioned the idea of a four station award. Although we were unable to reach the goal in the end, today we already took the first step."
Have they invited ViuTV's MIRROR and ERROR to attend the press conference? Ho Chung Yan said, "Of course we invited them to attend the press conference, but they are too busy and couldn't come." Chi Wai expressed hope that at the April award all singers would be able to participate. "Cantonese songs used to have a very high position. The participation of everyone would bring back the past glory, the most important is the support of your own people." Speaking of the award show conflicting with Joyce Cheng Yan Yee and Anson Lo's concerts, would absent singers receive awards? Ho Chung Yan said, "It won't be a question of attendance. We have a well rounded voting system, we are choosing the best song and the most popular people." Chi Wai continued, "Just like on January 1st, Chantel (Yiu Cheuk Fei) and Gigi (Yim Ming Hei) both had a concert but they still attended the (Commercial Radio) 'Ultimate' awards." As for the scoring standard, Ho Chung Yan said, "Our Chinese Pop Chart every year would have qualifying songs, TVB JADE SOLID GOLD has their chart. After tabulation we would put together a ballot for professional evaluation and public opinion survey, the total score would determine the winner. It would be a fair and transparent standard."
Would this joint award be for one time or permanent? Chi Wai said, "One time for just our two platforms, but I hope permanent for even more stations, even more collaborating partners, even more people to support it. However with Radio Hong Kong I hope it is permanent." Chi Wai also said that he would welcome MIRROR and ERROR to appear on music programs like JADE SOLID GOLD, and if Chantel, Gigi and others were invited they would able to appear on ViuTV's CHILL CLUB. Chi Wai also mentioned that the award show chose to take place in early April in order to avoid the mid April Hong Kong Film Award. He hoped viewers would be able to watch both award shows.
AGA would perform her first Hong Kong Coliseum concerts on the 29th and the 30th. With the government suddenly tightening the pandemic prevention measures, she admitted that she hoped they would be able to take place. She was praying for them! She also said that her parents made the trip from Australia and completed their "quarantine prison sentence". The team has already worked very hard. Everyone were looking forward to them very much. She hoped that the restrictions would be done out of an abundance of caution so she would be able to fulfill her dream. Would the company have any contingency plan? AGA said, "I believe that the company (Universal Records) would have contingency plan. Because these concerts have been postponed for third time, we absolutely don't want the fourth one. However we would face it positively."
Speaking of AGA and Gin Lee going home empty-handed from the past two music awards, Gin Lee admitted that as a singer an award would be a recognition for the singer. It would be something joyous and she placed her hopes in the upcoming award shows. AGA felt that other people gave the awards, whether or not she would have any he still would continue to work hard for Cantonese songs.
"The Voice Entertainment" singers Wu Hung Kwan and Kuk Chi Kiu at last year's JADE SOLID GOLD award shows won the "Most Popular Male and Female Singers". Hana even won her third "Most Popular Female Singer". Would she worried that with the TVB and Radio Hong Kong joint award show the competition would be greater and she would get less awards? Hana said, "There would be enough. (Would you like to repeat?) Repeating two times is already very fulfilling."
Hubert said that the most important would be more participation, which would be good for both singers and fans. This time two organizations jointly held an award show for the first time, they have already taken the first step and put the focus on Hong Kong music unity. Whether he would win or not it would no longer be what was important. Did he not want an award? He said, "Everyone probably want an award, as for repeating I would take it easy. I pick Cheung King Hin." Hana also picked Cheung King Hin, as for female singer she felt many have been very sharp.
Ng Yip Kwan and Yiu Cheuk Fei ran into each other at the event yesterday. They even posed for photos together, but Brother Kwan was like a little fan and appeared to be rather reserved. When Chantel was competing in the contest, Brother Kwan once declared that he wanted to be her fan club president. However Brother Kwan yesterday changed his tone. "I am a fan of her singing. I have listened to her songs. I really appreciate them, but don't mistake me for a 'weird uncle'. Earlier back stage at an award show I saw Chantel's papa. We chatted. As an adult I had the responsibility to let her Papa know I am not like that, so he could relax. When we saw each other we greeted each other. (Did Papa Yiu tell you to keep your distance from his daughter?) Absolutely not, he even asked me would I like a photo with Chantel. He was very nice." Would he like to sing a duet with Chantel? Brother Kwan said, "Let Chantel develop her solo music first, then she would learn to choose. I believe she would have a lot of choices. I am already very satisfied purely as a fan." Speaking of Radio Hong Kong and TVB's joint award show, Brother Kwan said that he was very happy. "During interviews I was very excited to be able to hold other television stations' logo microphones. It felt like a door has been opened, I really hope in the future to be able to sing on even more different platforms. I have taken the initiative and told the company that I wanted to sing on different platforms. As a singer of course the more platforms we have, the better."
Chantel expressed that it was the first time she participated in music award shows. She was happy to see so many singers from different record companies. I also stated that in the past she has not watched JADE SOLID GOLD, because when she was little she watched cartoons more. Would she like to win the rookie award? Chantel said that she would let it be. Would she like to work with singers from other platforms? She stated that for now she hoped to work with STARS ACADEMY classmates first.
Warner singer MC Cheung Tin Fu felt that the two station joint award show felt very fresh. Winning the rookie award on other award shows, he admitted that he had confidence. "I have confidence in myself and the company, I too would like to keep winning." Speaking of being caught at the supermarket on Christmas Eve with the married singing contest candidate Ash Chung Cheuk Wing, Ash was accused of cheating on her husband and recently even revealed that they were divorced. MC's Warner Records responded that they were purely work friends.
Yesterday MC again explained that he and Ash were ordinary work friends, they did not meet up privately. MC said that he was not certain about what happened between her and her husband and he did not ask. As for whether he and Ash would have a chance, MC said, "While working on a music video, she asked me for advice. I have seen a little of her singing footage, but I wouldn't consider dating yet. If I date I would announce it to everyone, at this moment I am single."