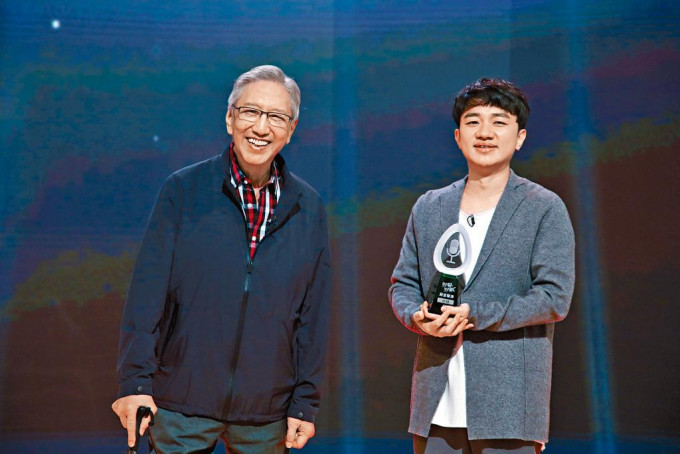 Wong Cho Nam presents the Master Voice Acting award to Lo Hung
courtesy of singtao.com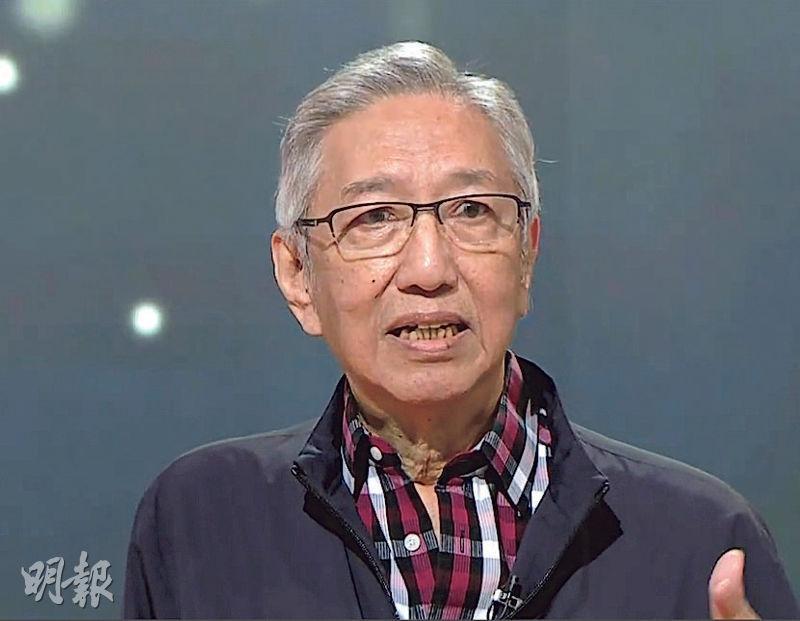 Born on February 3 1947, veteran voice actor and actor Lo Hung passed away two nights ago at age 74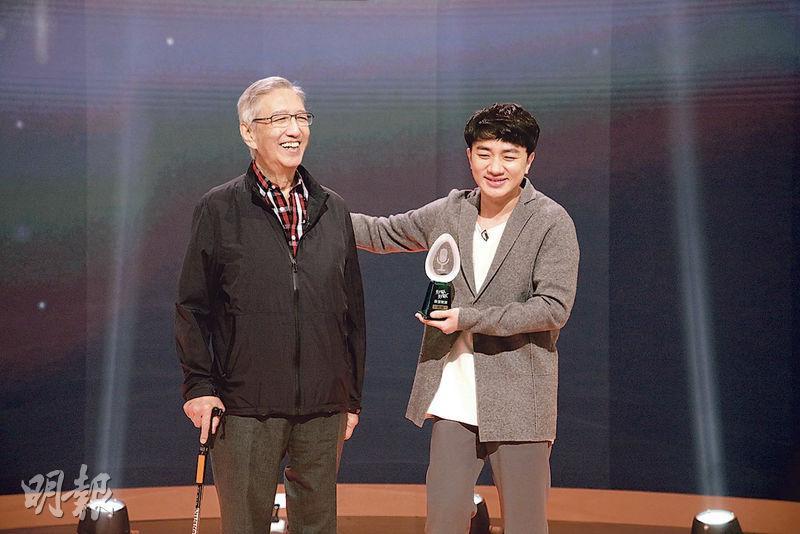 In May last year Lo Hung receives TVB's DUB OF WAR "Master Voice Acting" Award from disciple Wong Cho Nam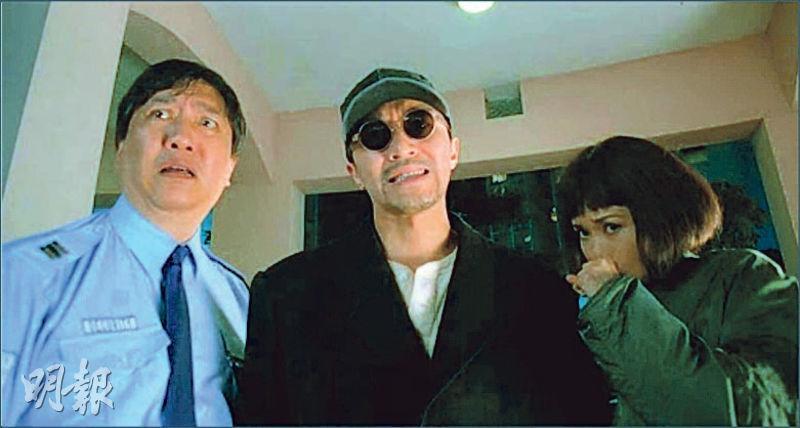 Lo Hung in OUT OF THE DARK played Lo Sir opposite Stephen Chow and Karen Mok
Lo Hung in HAIL THE JUDGE played Master Seung Shu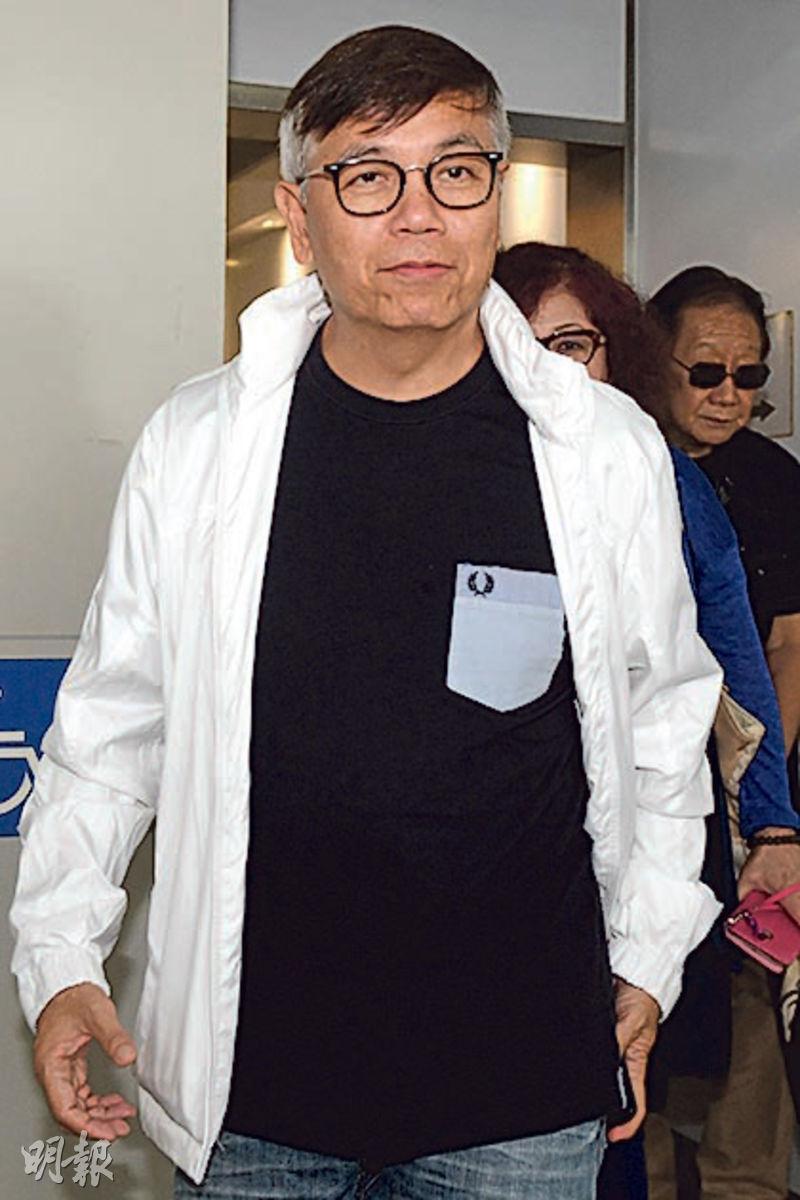 Tin Kai Man says he would be available for help with Lo Hung's funeral
courtesy of mingpao.com
Veteran voice actor and actor Lo Hung two nights ago passed away from illness at age 74. Lo Hung in 1975 began working at a radio station, later he worked as a voice actor and guest starred in many films. The most memorable ones included HAIL THE JUDGE (GAU BUN JI MA GUOON)'s Master Seung Shu and OUT OF THE DARK (WUI WON YEH)'s security guard Captain Lo. Lo Hung's final public appearance in May last year, when he presented the "master voice performance" award on TVB's DUB OF WAR program.
TVB's Chief Creative Officer Wong Cho Nam saw Lo Hung as a mentor and benefactor. He said, "In my memory, Uncle Lo Hung appeared when I was 17 and at Form 5. Learning voice acting with a master like Lo Hung was the greatest fortune in my life. Master discovered my ability, recommended me to work on radio play on Radio Hong Kong, then I had the chance to work on children's program on radio and build the foundation for future children's programs. Uncle Lo Hung was my first benefactor from school to work. Master was righteous and kind, taught the younger generation by example, both respected and talented in the voice acting field and had students all around the world. In recent years Uncle Lo Hung due to health reasons reduced his workload, but he still constantly organized charity events, cared about fellow patients and seniors. Uncle Lo Hung silently toiled with memorable performances. When I planned DUB OF WAR early on I hoped through this chance to salute Master and honor Master's contribution in show business. I was very grateful to present this honor to him as his disciple while he was still around. Today, I still have not been able to accept Master's passing, here I could only say to Master, 'Dear Uncle Lo Hung, I am very honored and grateful for you to create my everything with heart and love. Your beauty would long endure in the bottom of my heart, without a scratch, may Master rest in peace and condolences to his family.'"
Lo Hung in the 1970s joined Commercial Radio and participated in radio play performance. He was an actor at CTV, later joined the film voice actor scene. Between the 1980s to the 1990s he provided his voice to make Hong Kong films, dubbing for actors like Kent Cheng Juk Si, Wong Ching, Charlie Cho, Shing Fui On, Lau Nam Kwong, Ho Ka Kui, Cho Tat Wa, Wong Bing Yiu and Wu Ma. Playing the security guard "Lo Sir" in Stephen Chow Sing Chi's OUT OF THE DARK, his line "Your Mom hides here to eat chicken leg" was classic. Although Lo Hung in the film was only a support player, his mischievous performance left a deep impression with viewers. He said in interviews that he provided his voice the most for Shing Fui On, Charlie Cho and Ho Ka Kui's characters. He said that their voices did not have anything special, so he would change his voice for the story to bring him into the roles. In recent years Lo Hung participated in stage performance and volunteer work. Due to diabetes he lost 50 pounds and could no longer worked laborious jobs.
Lo Hung in May last year received TVB's DUB OF WAR "Master Voice Acting" award. At the time he said in over 40 years in the business, he learned that people still noticed their voice work and they have not been neglected. He said when he first entered the recording studio there was no position, lines were like "Sir, what would you like to drink?" until in a film some foreigners had to speak Cantonese. When he was in secondary school many foreign priests did not speak Cantonese fluently, he mischievously impersonated their tone and thus caught people's attention. For awhile when foreigners spoke Cantonese in Hong Kong films he provided their voices. He encouraged those who would like to become voice actors or those who felt that they have not been noticed to not give up. "Everyone can hear how bad my voice is, otherwise how I could provide the voice of Shing Fui On? Actually whether the voice sounds good or not it is unimportant, as long as you put your heart into work, are willing to work, never giving up, once day you would succeed."
Tin Kai Man has known Lo Hung for several decades. Tin Gai said, "Lo Hung in recent years has been in poor health, with over a decade of kidney illness. Because he required dialysis daily, he was very tired afterward. Thus lately I have not visited him in person. I didn't want to disturb him." Tin Gai said that when he learned voice acting, he often had exchanges with Lo Hung in the recording studio and learned a lot. Later they worked together on many films, which brought back a lot of memories for him. As for Lo Hung's funeral, Tin Gai said, "He had many disciples in voice acting. Everyone would need to coordinate. If required I could help out at anytime."