courtesy of on.cc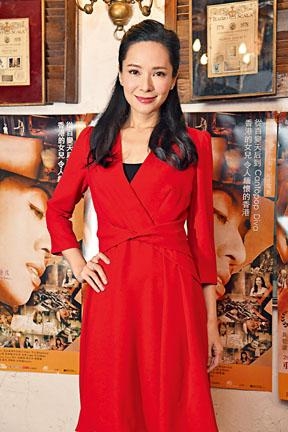 courtesy of singtao.com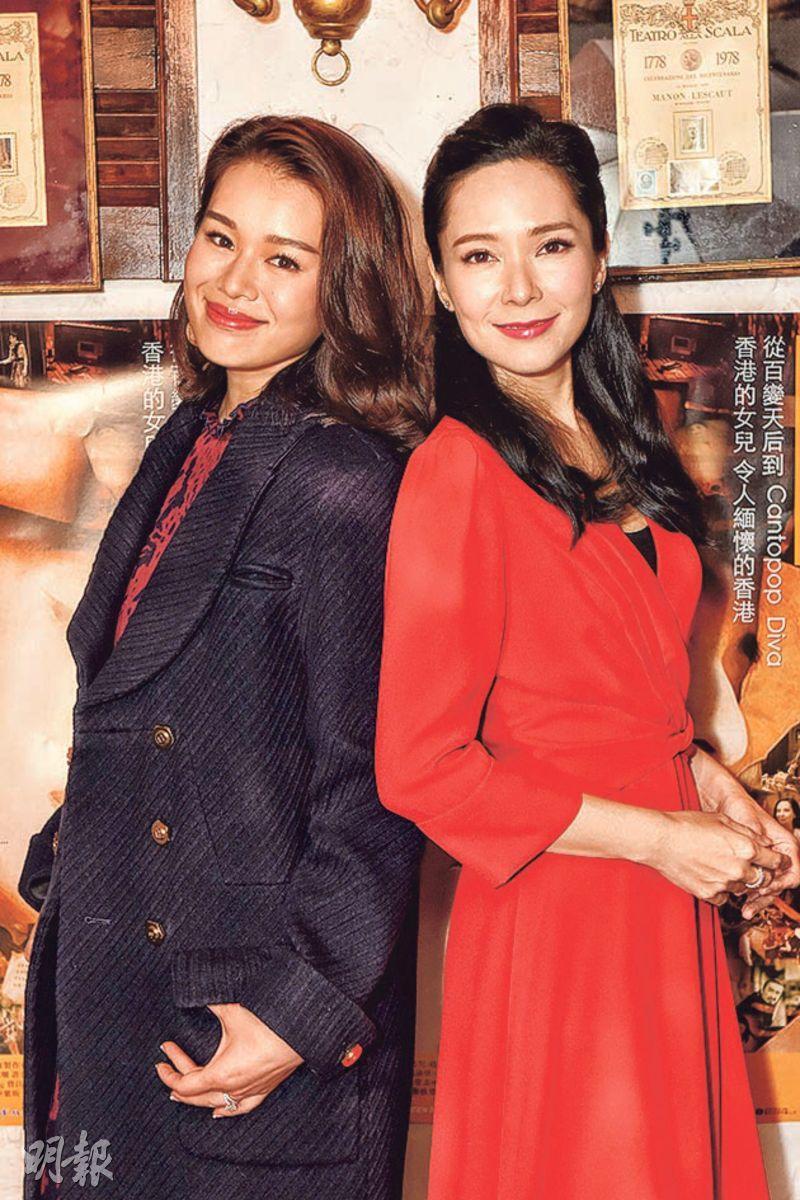 courtesy of mingpao.com
The film DEAREST ANITA was about the late music diva Anita Mui Yim Fong. Myolie Wu Hung Yi and Sonija Kwok Sin Nei took part. Hung Yi played a childhood friend of Sister Mui, since she was still alive Hung Yi was able to talk with her. She had to play from age 18 to 40s and even motherhood, each scene would explain what happened between her and Sister Mui. Thus it was very memorable.
Kwok Sin Nei in the film played Mui Yim Fong's loyal fan. She said that the most memorable scene was when she went to the dump to look for Sister Mui's fan letters. Yet after a few takes she was afraid that the police would come. When she climbed onto a box truck she hit her knee right on it, everyone there heard the "bang". "However I had to keep performing like nothing happened. When I got home the bump the size of an egg was already swollen on my knee. My daughter watched it and asked me what happened. She even rub medicine on it for me, which was very sweet!" Wu Hung Yi was envious and Kwok Sin Nei said to her, "You will have the same feeling later!" Hung Yi said, "Mine is a boy, I hope so!"
Did they have even more understanding about Sister Mui after the film? Kwok Sin Nei said that the story was what really happened between Sister Mui and fans, from it you would understand how she cared about and cherished her fans. Items and letters that fans sent Sister Mui were all placed in a room, she would not throw them out even when she moved. Hung Yi originally felt that Sister Mui was an elder who valued love and loyalty, now she felt that the love she had for others and the concern that her fans told her about were even more moving. Did they find out any secret about Sister Mui that they did not put into the film? Hung Yi said that they shot everything that they knew about. Kwok Sin Nei learned from fans that when Sister Mui was severely ill she still went to Japan for a commercial shoot. When she returned and fans went to the airport to welcome her, a frail Sister Mui saw a fan was upset and consoled her.
Did making the film affect how they would feel about fans? Kwok Sin Nei said that she has already passed this stage. "I used to feel great when fans came with light boards to show their support, but I really have passed that stage. Now I would ask fans not to take time off to come to an event, I got it!" Hung Yi also said, "Many fans went from school to work to marriage and motherhood, I understand that they are very busy. Now I wouldn't want them to come. Now some have become friends I would go to dinner with!" In the film they did not have many scenes together, but when they saw each other they would trade parenting tips. Kwok Sin Nei admitted that she was concerned with the kindergarten enrollment issue with Hung Yi's son. When she found out that she planned to drive her son to and from school herself, she felt how noble she was. Hung Yi also said that she would consider reducing production to take care of her child. "Life aside from work also needs family, I need the balance!"
Kwok Sin Nei said, "My daughter will soon turn 7, earlier I was very lost when I was taking care of her full time. I would get frustrated. Now when I get home from work I would miss her and would give her more love. When I was with her 24 hours a day I didn't have that feeling!" Hung Yi said, "I wouldn't stop working, but I would keep having children. I would keep working even after that. I would work while pregnant, like Len Len (Anita Yuen Wing Yi)!" Kwok Sin Nei did not suggest for her to do that. Hung Yi said, "Actually I was seven months pregnant I went to Australia for a travel special, but at the time the pregnancy was already very stable!" Kwok Sin Nei could only support her and said, "Then you should do it soon, don't wait anymore!" Hung Yi said, "I am not young anymore, haha!"