courtesy of on.cc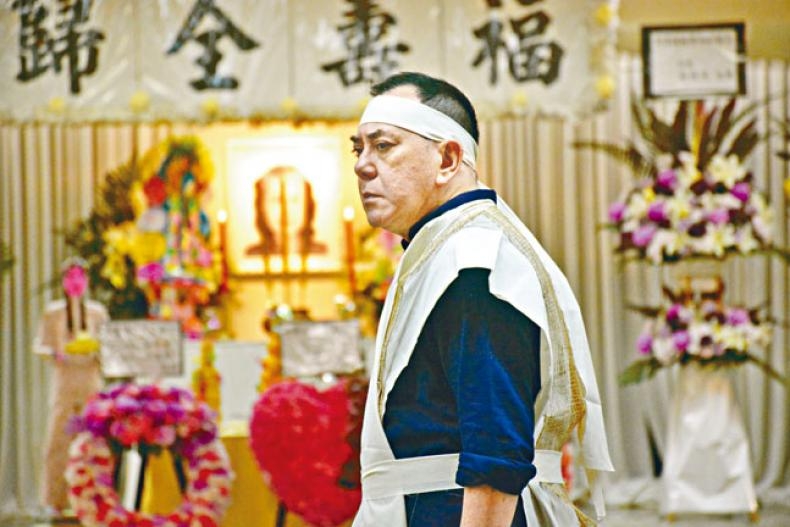 courtesy of singtao.com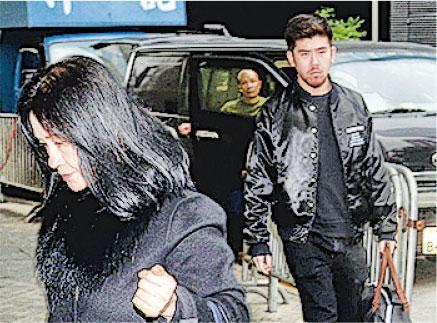 Anthony Wong's wife and son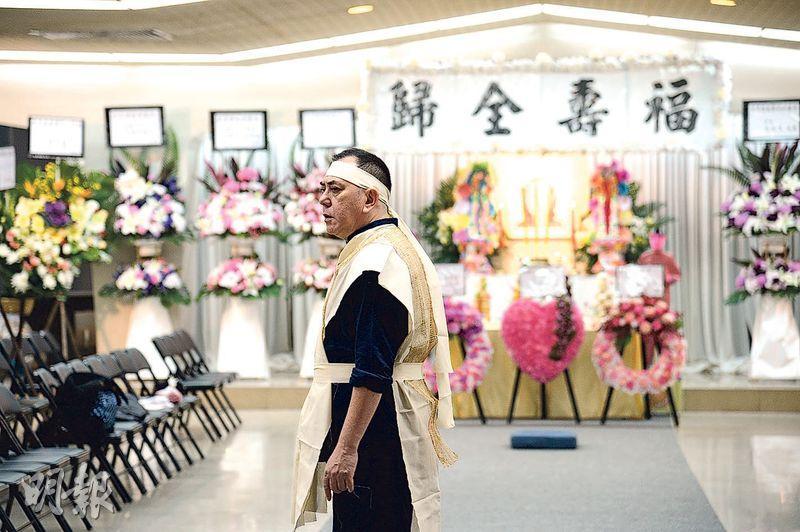 courtesy of mingpao.com
Anthony Wong Chau Sun's mother Wong Chuen Yee passed away from illness earlier at the age of 87. Yesterday services were held at the Hong Kong Funeral Parlor and the funeral will take place today. The burial will take place a the Cape Collinson cemetery. Dressed in black, Wong Chau Sun arrived a 3:50PM. His wife and younger son followed later. The hall was decorated in a simple and clean manner. Under Mama Wong's photo was Chau Sun and his wife's pink heart floral arrangement and floral arrangements from grandsons.
Chau Sun did not want to trouble his friends so he did not notify anyone. Yet many industry insiders still sent floral arrangements. They included Andy Lau Tak Wa, Sean Lau Ching Wan, Edison Chen Koon Hei, Hins Cheung King Hin, Mo Chun Fai, Alex Fong Chung Shun and Herman Yau Lai To. Chau Sun took the chance to thank them for their thoughtfulness.
The ceremony was Taoist. Chau Sun said, "I didn't want it to be too quiet and upset myself, friends and family, so I found something to make some noise."
Chau Sun said that his younger son did not deliberately return from Canada for the funeral. Before Grandma passed away he already decided to return to Hong Kong for Christmas. Chau Sun said, "I have been busy with taking care of everything, I haven't had the time to settle down. The viewing was very hard though. (Did a lot of memories come back?) Of course. (What about grave goods?) I packed some clothes. Mama loved red and green. Originally she had a headband, but her head shrank and it didn't fit. I wanted to make it smaller but it broke. Maybe she didn't like to wear headbands." He revealed his half brother in Australia yesterday also sent his condolences over text.