courtesy of on.cc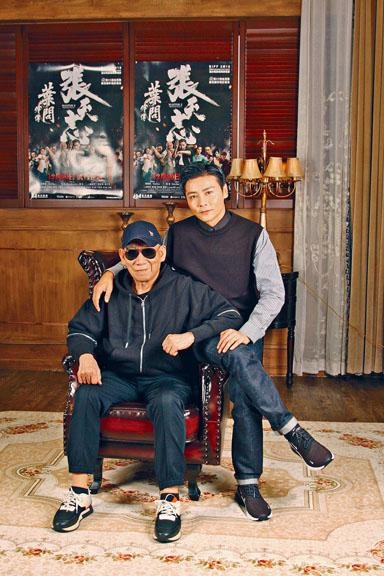 courtesy of singtao.com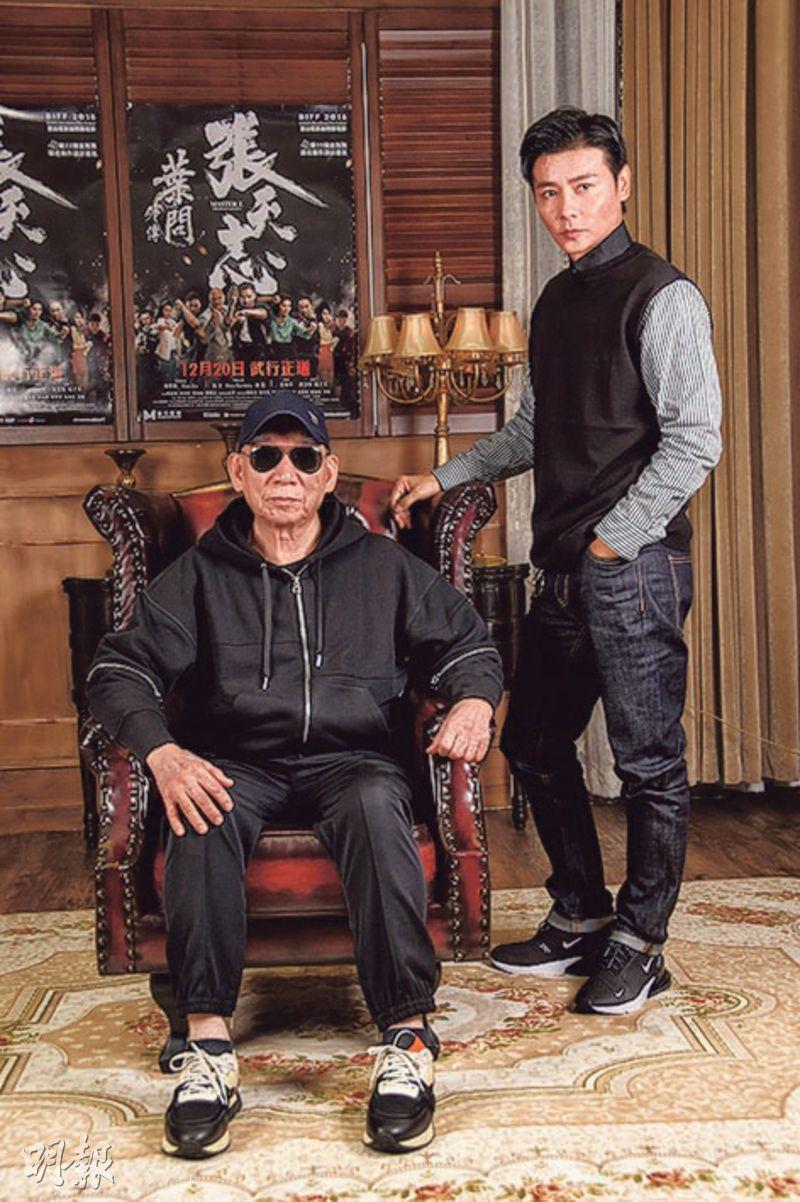 courtesy of mingpao.com
In MASTER Z: IP MAN LEGACY (IP MAN OI JUEN: CHEUNG TIN CHI), director Yuen Woo Ping designed a series of stunts for lead actor Max Zhang Jin to perform. Scenes like fighting a foreign actor on a sign filled street were tailored for him. Yet Lord Eight stated that the ability to fight was the most basic rule, aside from fighting he also required "acting" to coordinate with the performance. Thus this time he featured the Wing Chun kicks, a variation and improvement from Ip Man's kung fu style. It took the best and added a little power for the display.
Did Lord Eight stump Zhang Jin? Zhang Jin said that if they were shooting in place that were too high they could use green screen, but this time they shot at 4 or 5 stories tall actual locations. "In the film I had to run around, but I had wires to coordinate. Only I had to overcome my fear of heights. Some asked me to try it first, I said no. As soon as action was called I went!"
In another scene with a foreign actor, Zhang Jin said that he was big. He ended up taking a beating. Speaking of being a stunt double in CROUCHING TIGER HIDDEN TIGER and working with Michelle Yeoh (Yeung Chi King) again this time, he said, "Destiny is very wonderful, running into each other again years later, my impression is that her kung fu was on par with back then. For a woman it's very amazing. This time she fought with power and speed. In particular without a martial art background she learned very fast!" Lord Eight also praised Yeung Chi King. "When we were coming up with ideas she already knew how to perform very quickly, she had a very high ability to comprehend!"
Zhang Jin worked with Kevin Cheng Ka Wing and said that during fights Cheng would say it hurt a lot. However he did not accommodate him too much. Lord Eight said, "If we had to hold back it would be fake, you can't fool anyone without power!" Zhang Jin said, "Thus for Lord Eight's movies you have to practice in advance, his expectations of me is particularly high. This time as a lead actor I was afraid that I couldn't meet Lord Eight's demands, so I took the initiative and put more thoughts into how to perform even better!" Lord Eight also praised him. "A good actor really have to think about and design his performance. At the set he would be a little better. So this time I would give him a score in the 90s!"
As for action scenes, Zhang Jin admitted that he did not want his wife Ada Choi Siu Fun to be on the set. He would be left with concerns. "One day she came to the set and saw my bruised after blocking another actor's hand. She was stunned, so I told her to hurry up and leave. I didn't want her to be originally great with Lord Eight but afraid of him after!"