courtesy of singtao.com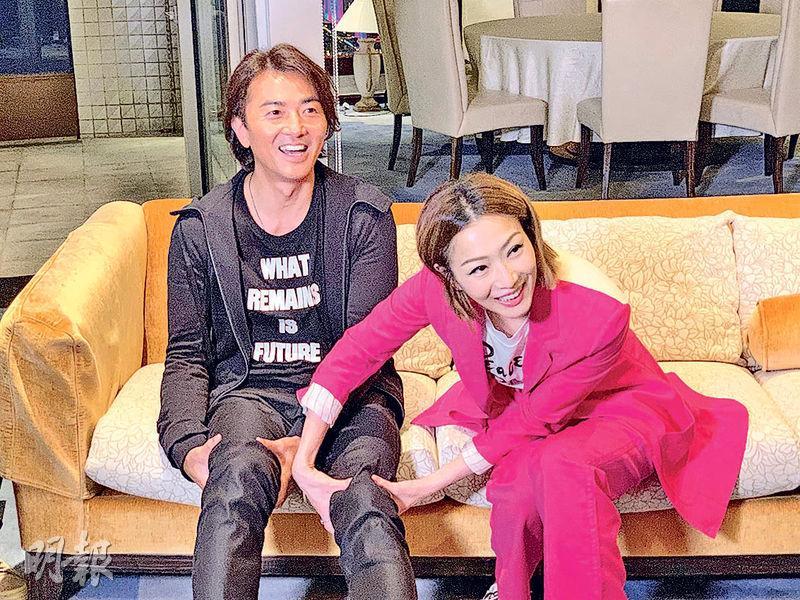 Sammi Cheng sizes up Ekin Cheng's thigh with her hands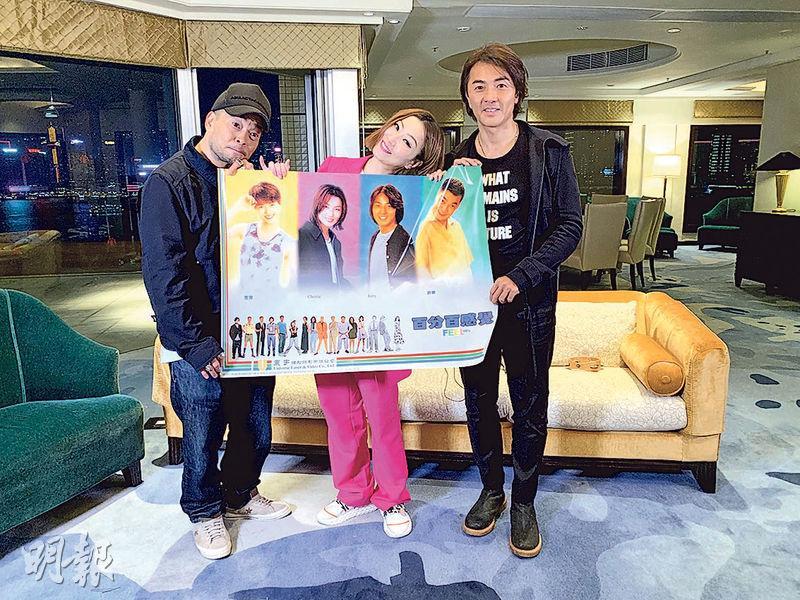 courtesy of mingpao.com
Dior Cheng Yi Kin will perform concerts at the Hong Kong Coliseum in February next year. Tickets went on sale this morning at 11AM. As soon as the news came, a city all ticket grab immediately began. Friends also replied, as Sammi Cheng Sau Man, Eric Kot Man Fai, Jordan Chan Siu Chun, and Charlene Choi Cheuk Yin offered themselves to be interviewed with Ekin on the radio. After 10 years in retirement, "Forever Smartie" Gigi Lai Chi would also support Ekin in person.
Yesterday Sammi and Ah Kot started off the program. Sammi, Ekin and Ah Kot 22 years ago worked together for the first time on the film FEEL 100% (BAK FUN BAK GUM GOK). Looking back at the poster, their memories flooded back. Sammi said, "I remember we shot the poster in Stanley. The photographer told us to casually pose, we were done very quickly, so fast that we didn't know it was already shot. At the time I just started in film, I didn't think to much. I was young and green. I was half at play and half at work, selling youth." Ekin suddenly pointed at Sammi and revealed, "Once we were shooting on the roof, she was in a school uniform. Suddenly she said, 'I want to sunbath'. Then she lay down and sunbathed. At the time I thought, 'You have a lot of freckles, you still want to sunbath?' Haha!"
Actually two years ago Sammi ran into Ekin at the airport and talked about making another film together while chatting. At the time Ekin promised to write the script and negotiate with Ah Kot. Later because they had their own jobs and the plan was scrapped. This time it was brought up again and the project would be launched anew.