courtesy of on.cc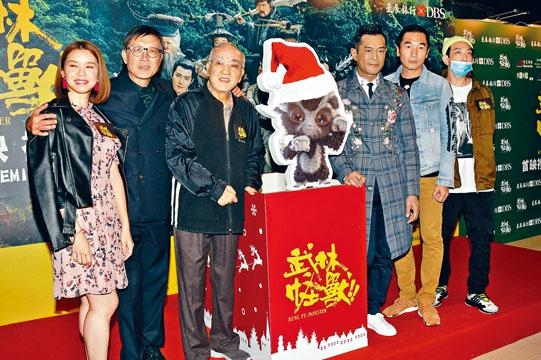 courtesy of singtao.com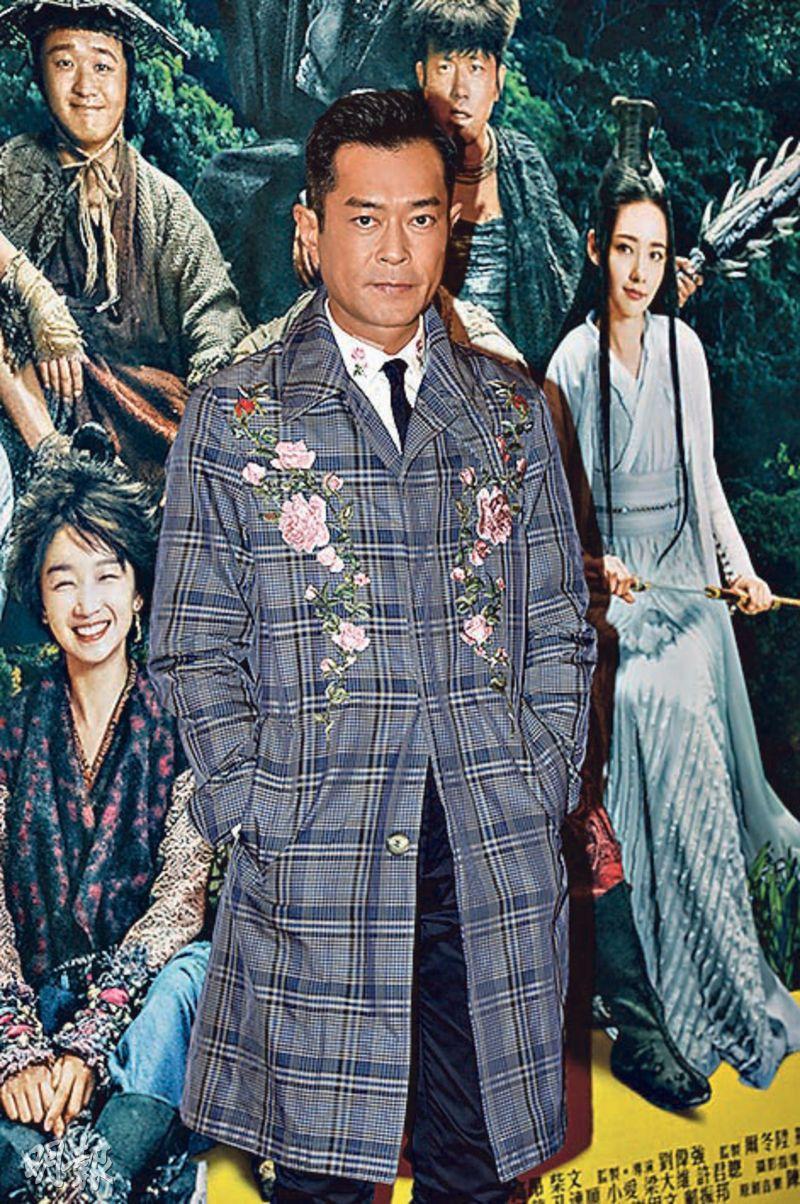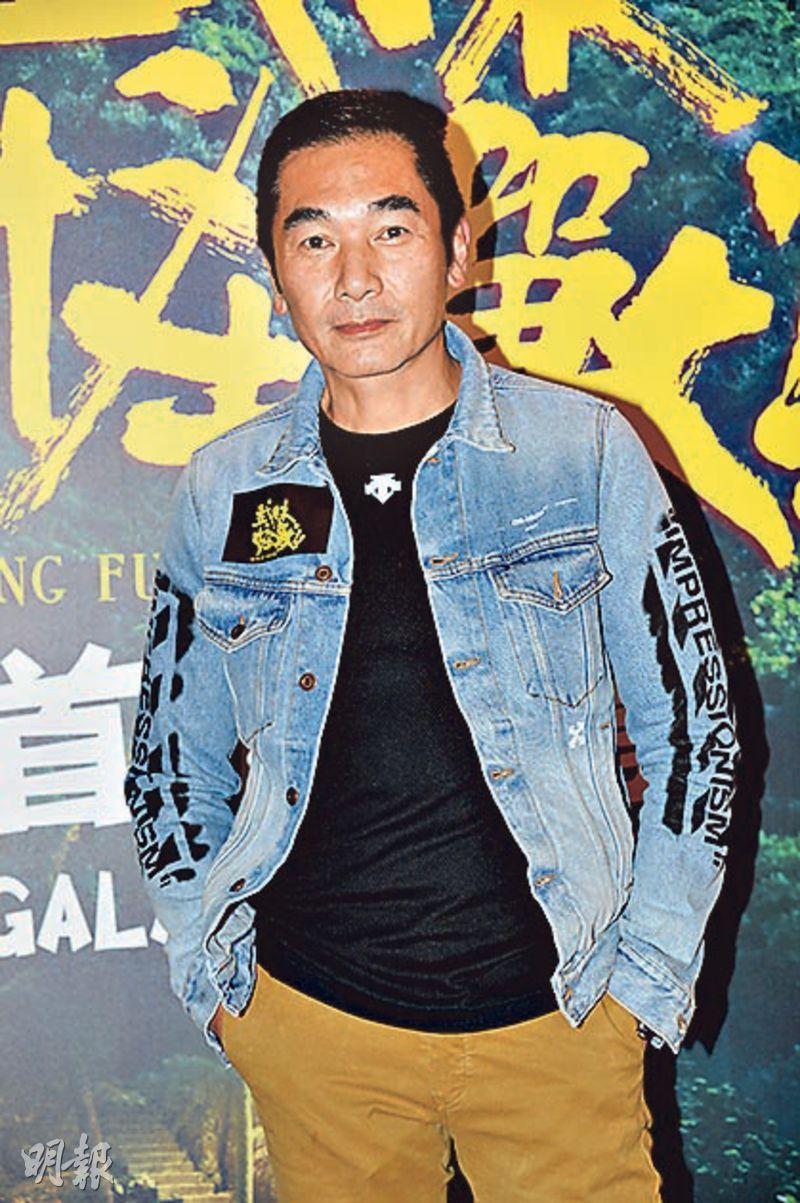 Alex Fong Chung Shun is in great shape from running everyday
courtesy of mingpao.com
The film KUNG FU MONSTER (MO LUM GWAI DAU) two nights ago held a premiere. Director Andrew Lau Wai Keung, actors Louis Koo Tin Lok, Alex Fong Chung Shun, Fong Ping and his wife Nina Paw Hee Ching attended. Real Ting Chi Ko and wife Miriam Yeung Chin Wa also showed their support. Goo Jai just had surgery at the end of October in the U.S. and would take half a year for complete recovery. The doctor asked him not to keep his range of motion short, but Goo Jai had car chases and gun fights after returning to work and injured himself again. The professional Goo Jai said, "This is my job."
Koo Tin Lok after the premiere had to rush back to the set and work until the next morning. He said that the recent weather has been unpredictable, he was afraid that the progress would be hindered. He truly did not know whether he would be able to attend the upcoming music award shows. Goo Jai explained that the film required car chases and gun fights. Earlier during the shoot he fell and bruised his limbs. Goo Jai just had an operation earlier, the doctor urged him to limit his range of motion. He said, "This is my job, sometimes I can't help it!"
The film had many monster imitations, which Lau Wai Keung kept personally demonstrating to him on the set. Goo Jai joked, "He thought that my movement lacked strength and my eyes weren't vicious enough. I asked him if he used his wife for the blue print!"
Fong Chung Shun this time guest starred. In the film he and lead actress Bea Hayden (Kuo Bi-Ting) fought over Goo Jai. Fong Chung Shun joked that he originally wanted to be the first lead actress, but the director arranged for him to play an eunuch. It was a lot of fun though. Did he have any intimate scene with Goo Jai? He answered, "No, I am decades old, my daughter wouldn't like it!"
Lately he often went hiking. He admitted that every morning at 5AM he would get up for the morning hike. He could not go a day without running. Two days ago he braved he rain, ran and even his underwear was wet. He said, "Hiking changed me a lot, I became more passionate. When I ran into other hikers I would greet them. Most on the morning hike would be in their 60s and 70s, but they are all very friendly. I myself have become a hiking uncle."
Fong Chung Shun said that next month he will begin work on a new film with fellow hiker Chow Yun Fat. They would have a lot to talk about then so he looked forward to it very much. He also revealed that he just adopted a new puppy, so despite his daughter's Christmas vacation they would not be able to travel. The entire family would have to focus on taking care of this new member.