Charlene Choi gets handsy with handsome chef Wu Kang-Jen
courtesy of on.cc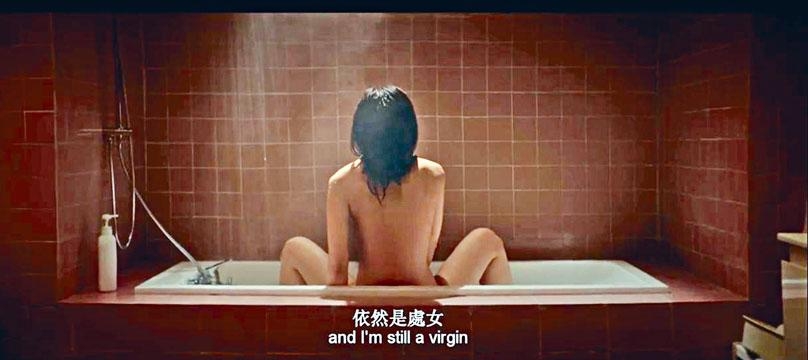 courtesy of singtao.com
The film THE LADY IMPROPER (FEI FUN SHOOK NUI) is seen as another breakthrough film for Charlene Choi Cheuk Yin to challenge herself after SARA (CHOR GEI). The first trailer immediately led to passionate discussion after its release.
THE LADY IMPROPER's first trailer was very shocking, a naked Ah Sa was in the bathroom with her back to the camera. Her wet body was moving with Ah Sa's monologue. "I am married. Other than that, I have nothing to describe myself. I don't know who I am, perhaps, I would turn myself into someone that even I wouldn't recognize......" In the end the most explosive lines were added, "4 years in marriage, I am still a virgin!" In the short 1 minute trailer, Ah Sa has brought her character Siu Man's suppressed emotions to life and naked to the audience!
As a professional actor, Ah Sa stated that before taking THE LADY IMPROPER she already clearly understood the character and the story. As long as the story required it and it would be able to express Siu Man's inner struggle, she would gladly accept this daring bathing scene. "Since I took this role, I naturally knew what the character would be like. Siu Man has a little problem in this area. She isn't frigid sexually, she just has some obstacles."