courtesy of on.cc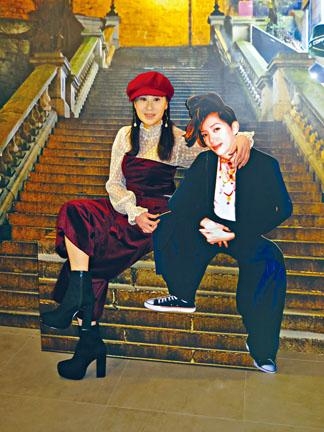 courtesy of singtao.com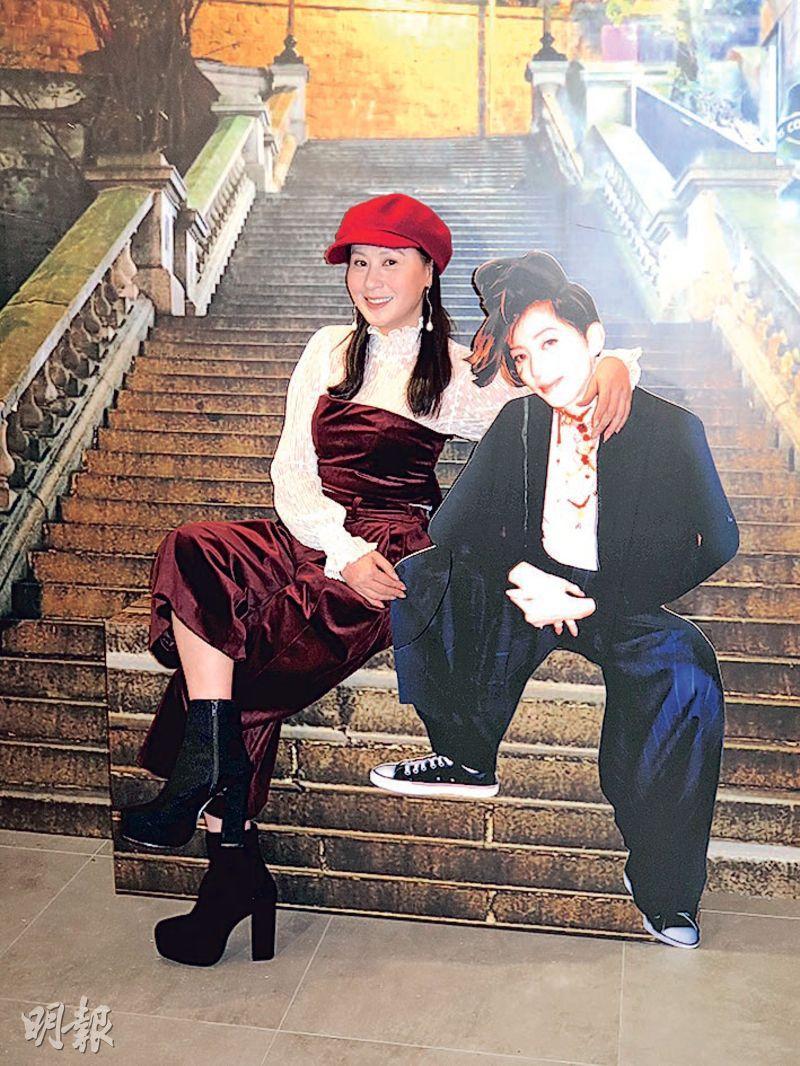 courtesy of mingpao.com
Alvina Kong volunteered to provide her voice for DEAREST ANITA
Anita Mui shot her DREAM COMPANION music video on Duddell Street, which was damaged by a tycoon this year. Fans erected a giant background of it with a 1:1 scale cardboard figure of Anita Mui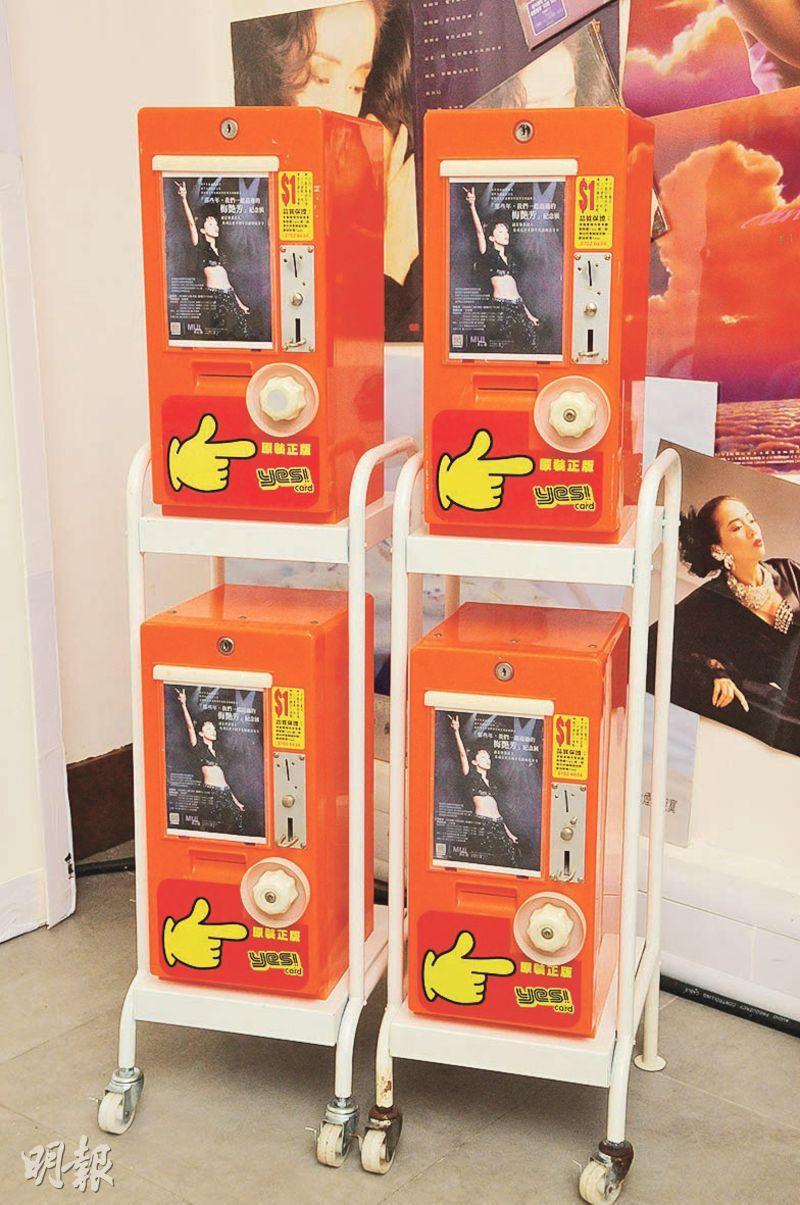 15 sets of flash cards were created for the 15th anniversary of Anita Mui's passing. Fans would be able to get cards from a card machine. The MIRROR FLOWER WATERY MOON music video card was never released and could have value for collectors.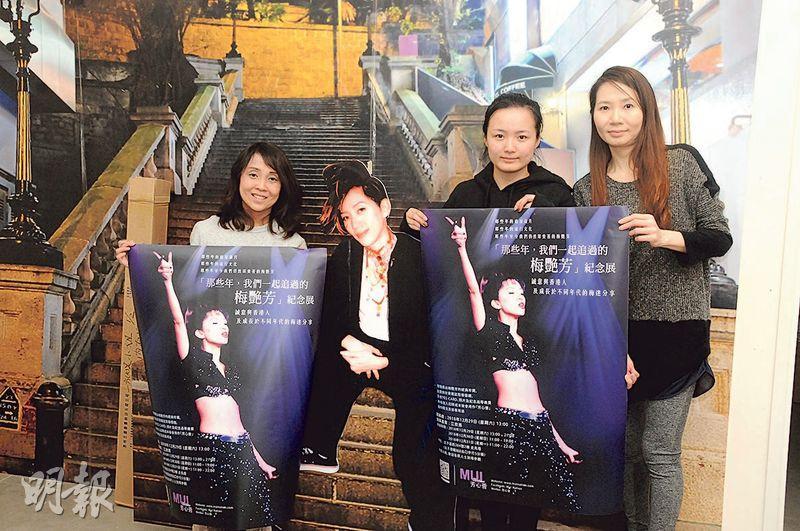 Fans exhibited valuable items from their personal collection from over the years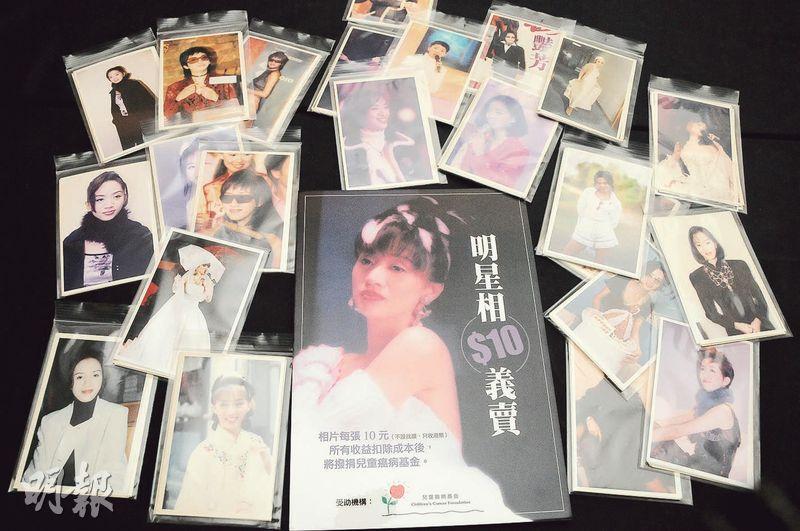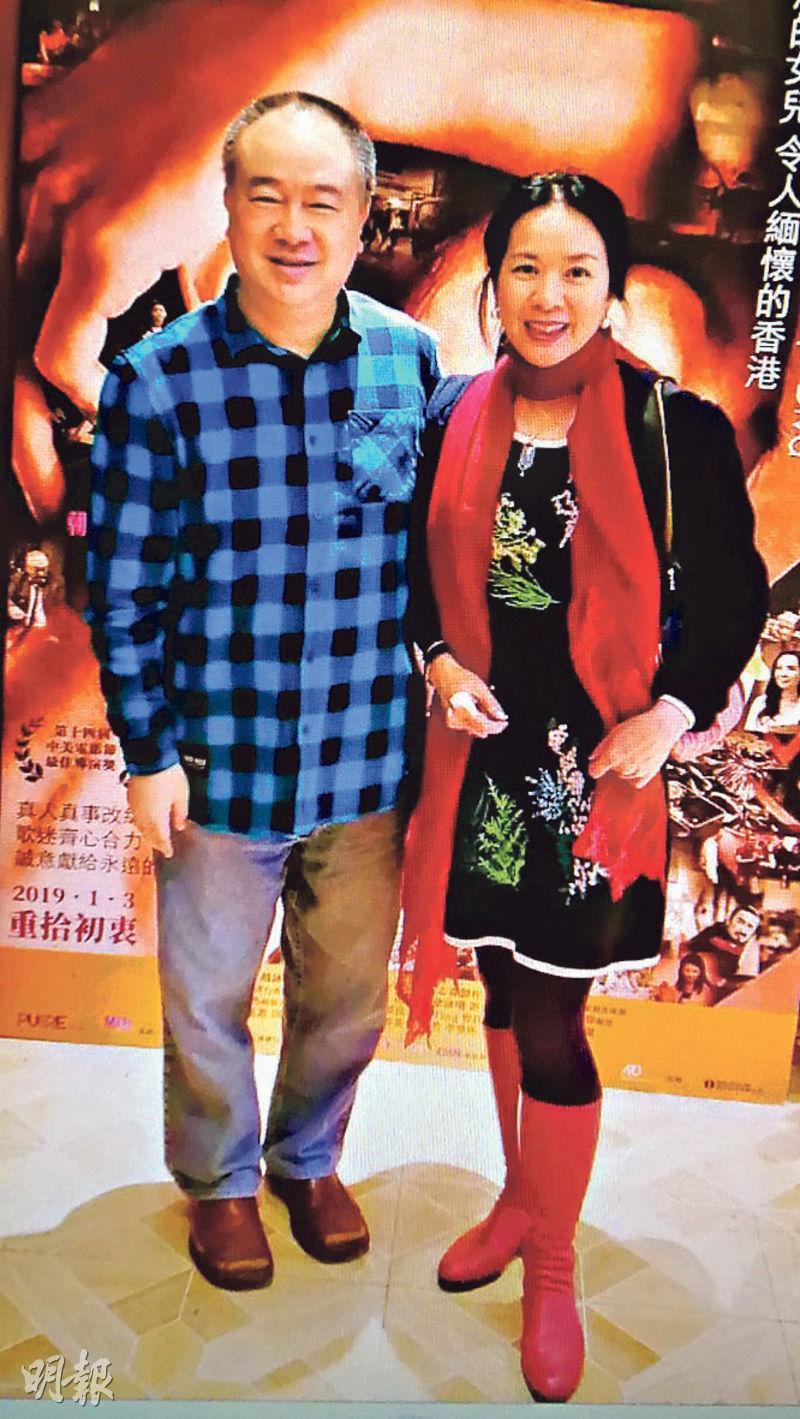 Olivia Cheng earlier saw Clifton Ko's DEAREST ANITA at an advanced screening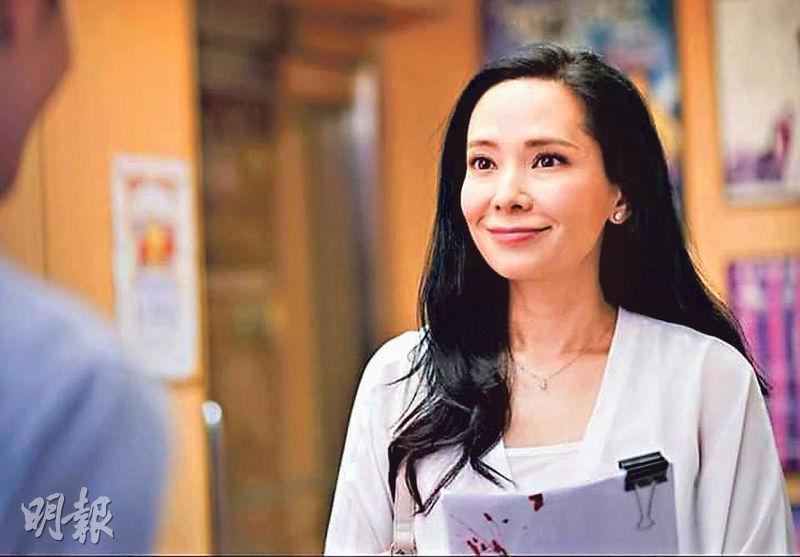 Sonija Kwok
courtesy of mingpao.com
Anita Mui Yim Fong passed away on December 30th, 2003. 15 years later, a group of loyal fans still kept her in their hearts. To commemorate the 15th anniversary of Sister Mui's passing, Mui Nation members raised fund for an exhibit, which would take place from the 29th to the 31st at the Running Horse Lantern Media Ltd., 204 Prince Edward Road West 2nd floor. Admission would be free.
The exhibit would include many rare and extinct classic collection; the space would be divided into 4 areas, like Sister Mui's personally autographed vinyl albums, CDs and posters. The collection came from around the world. Also on display were many magazines, newspaper clippings, post cards, film stills, concert tickets, one of which was from 30 years ago! The selfie area had a giant background of Duddell Street (also known as the Gas Lamp Street) at Central, where Sister Mui shot her DREAM COMPANION music video. A 1:1 scale cardboard display of Sister Mui was set up for fans to take selfies with.
An area would be set up for photo sales as well, different photos of the idol would be available. Each would only cost HK$ 10. The proceeds w would be donated to charity to continue Sister Mui's charitable spirit. The most special was 4 Yes! flash card vending machines, where fans would be able to bring back their 1990 star chasing nostalgia with flash cards. 15 sets would be available, some of which would be making their debut.
Mui Nation president Checkers has been a fan of Sister Mui for years. To remember their idol, loyal fans like her not only raised fund to make the film DEAREST ANITA but also planned this exhibit for months. She described this exhibit would be different from before. "Because of Mui fans new and old, their age ranges across different eras and some have never seen Sister Mui in person. So this time we hope to be able to have an interactive exhibit for everyone to relive their memories over the years. They can also take selfies, buy flash cards and photos."
Alvina Kong Yan Yin volunteered her voice for DEAREST ANITA, which she saw as a gift to Sister Mui. Yan Yan recalled that she got into show business because of Sister Mui. She was a fan. At Form 4 a classmate had tickets to JADE SOLID GOLD in the same row as Sister Mui, Leslie Cheung Kwok Wing and Danny Chan Pak Keung. During commercial she ran to take their photos but fell right in front of Sister Mui. She remembered at the time Sister Mui told her not to kneel and she got a photo with her. She never thought about becoming a star, but she learned from watching K100 that Sister Mui would be a judge for the New Talent contest. Thus she spent HK$ 80 to apply with friends. Actually she wanted to see Sister Mui and ask her for an autograph and photo. She never expected to get into show business that way.
Yan Yan often impersonated Mui Yim Fong because her voice and appearance was very close. She said that Sister Mui's songs were very hard to sing, but after years of performing she was very confident that now she was no longer at her ENJOY YOURSELF TONIGHT quality. Even her live performance would surprise the audience. To her this was like a gift from Sister Mui. At the 10th anniversary of Sister Mui's passing, Yan Yan was invited to perform at a memorial show in Vancouver. She also had the opportunity to provide her voice to DEAREST ANITA at the 15th anniversary. She said, "I am not a voice actor. Chi Wai (Eric Tsang) contacted me and suggested for me to watch the film before deciding on whether to take this job. I was moved and agreed. I remembered at the recording studio, when I said the first line I heard everyone screamed before me." After the job she decided not to take a salary, as it was a gift from her to Sister Mui.
The Clifton Ko Chi Sum and Leung Pak Ho directed film DEAREST ANITA......has already attracted the attention from countless fans before its release since it was based on the real story between Anita Mui Yim Fong and her fans and Ko Chi Sum's 14th Chinese American Film Festival Best Director Award.
DEAREST ANITA arranged for several advanced screenings and the audience response was rather enthusiastic, which made Ko Chi Sum very happy. One of the three Cinema City giants, Karl Maka, praised the film. "This film wasn't my cup of tea, but after watching it I was very surprised. Everyone did very well. I never expected the film's new actor Wong Wing Kit to be able to act so well. As for the director, this film was very difficult but was able to keep me watching it. Ko Chi Sum and Leung Pak Ho are very 'talented'."
Olivia Cheng Man Nga also had nothing but praised for he film. She said that she was able to relate to this film in three ways. The first was Mui Yim Fong's collection of gifts from fans. After 40 years in the business she still have gifts from fans today. She like Ah Mui cherished her fans. The second was feeling that being able to take photos with fans was her own fortune; the third was sensing the love and support from friends and classmates, as interpersonal relationships were able to stand the test of time.