Kamen Kong
Jeannie Chan
Rebecca Zhu
courtesy of on.cc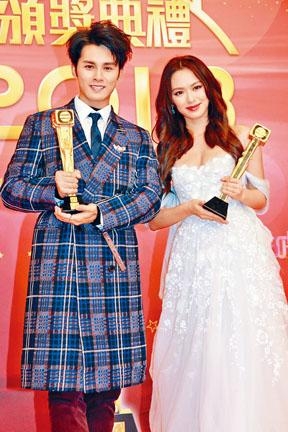 Crystal Fung thanks Matthew Ho for teaching her a lot while working on BIG WHITE DUEL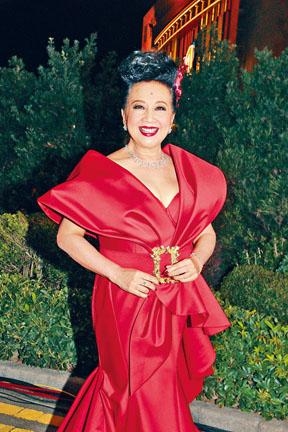 courtesy of singtao.com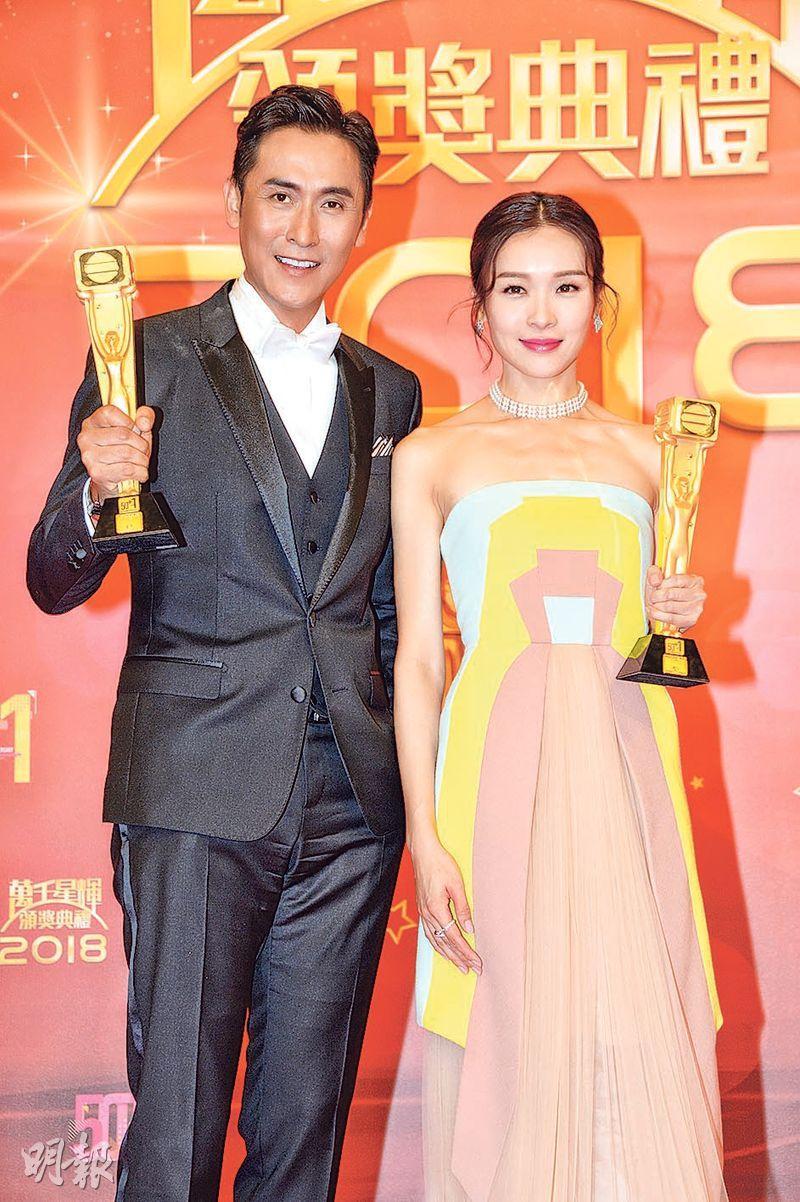 Best Actor Joe Ma (LIFE ON THE LINE), Best Actress Ali Lee (WHO WANTS A BABY?)
After winning the Most Popular Television Partners, Edwin Siu announces that he and Priscilla Wong are married
Kenneth Ma makes usual his naturally stunned expression
Most Popular Characteres: Alice Chan, Kenneth Ma (DEEP IN THE REALM OF CONSCIENCE)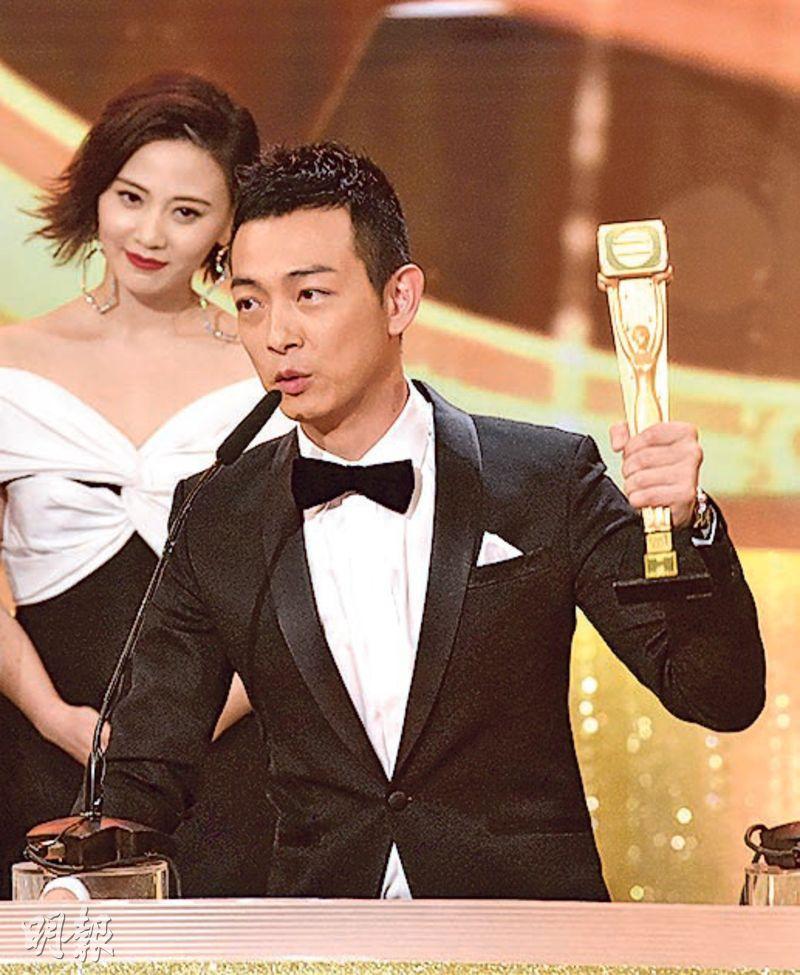 Best Supporting Actor: Oscar Leung (OMG, YOUR HONOR)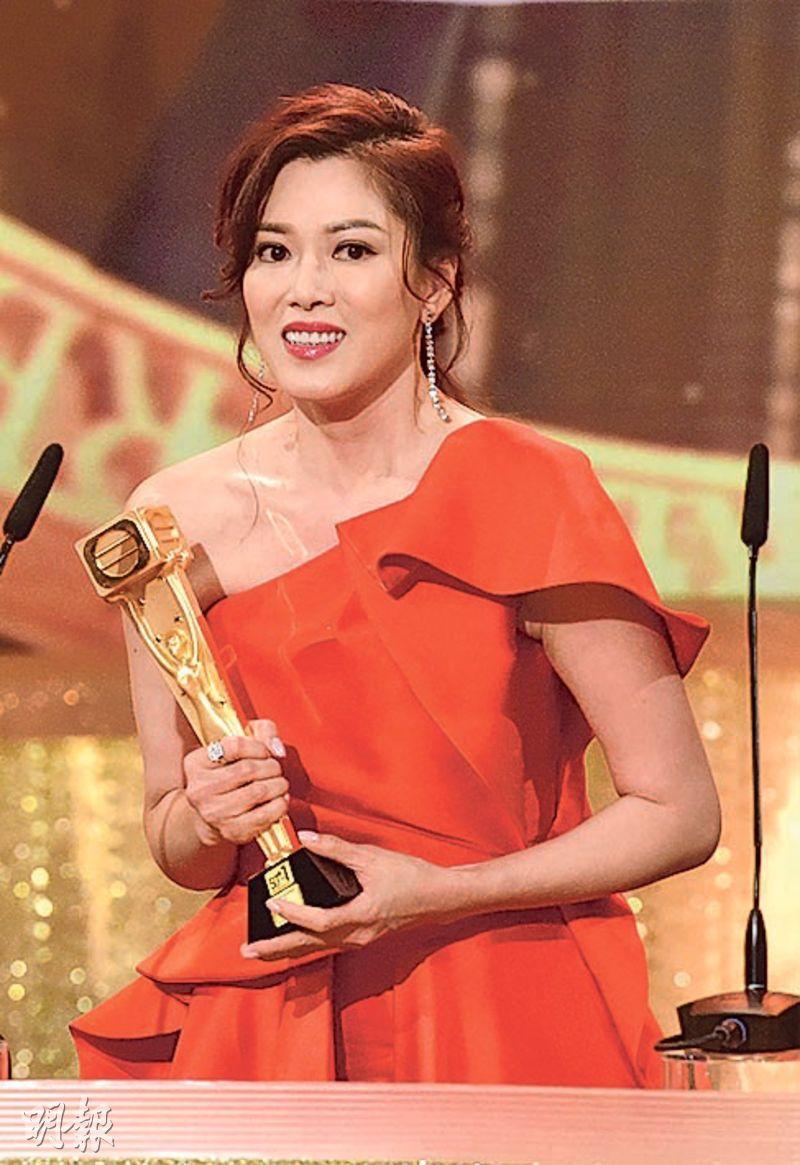 Best Supporting Actor: COME HOME LOVE LO AND BEHOLD's Mandy Lam
Anniversary Artist Award: Nancy Sit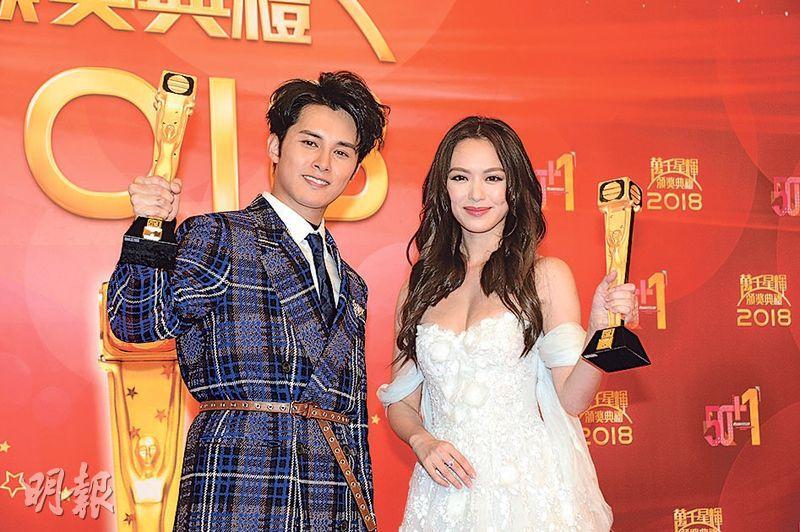 Most Improved Artists Matthew Ho, Crystal Fung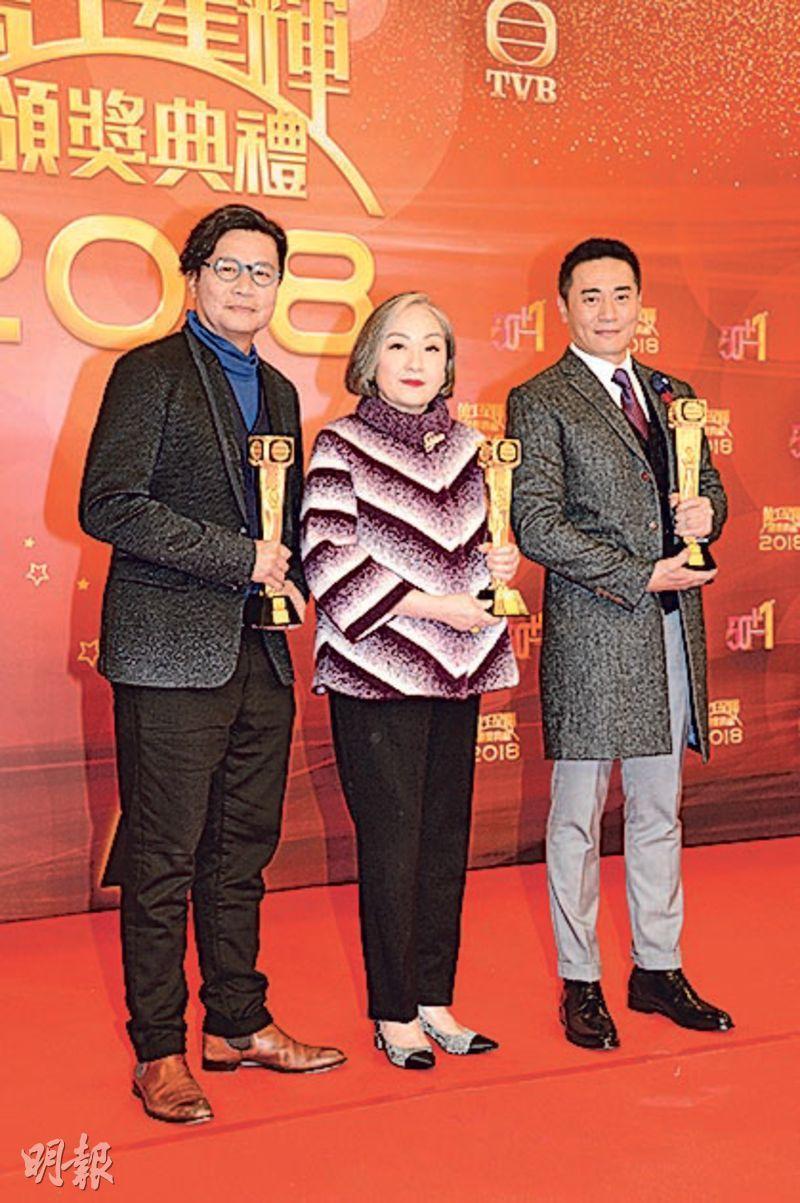 Professional Actor Awards: Timothy Cheng, Angelina Lo, Jimmy Au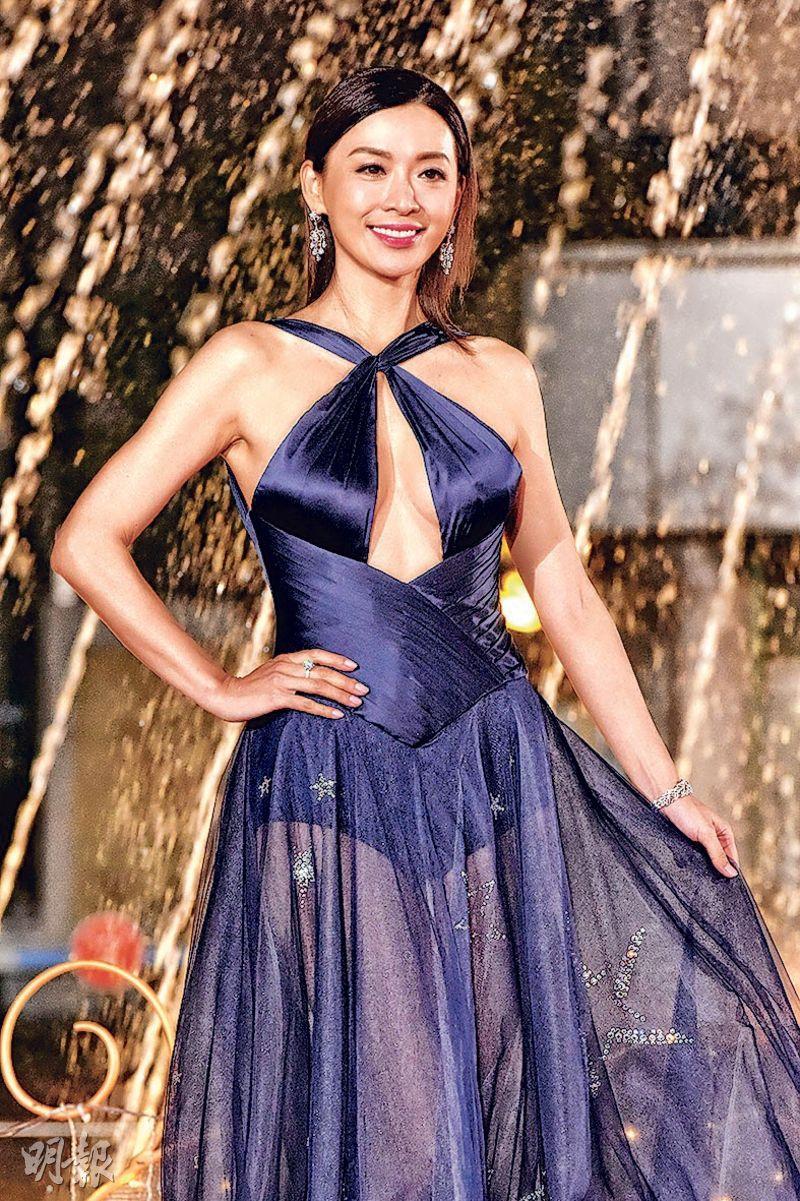 Alice Chan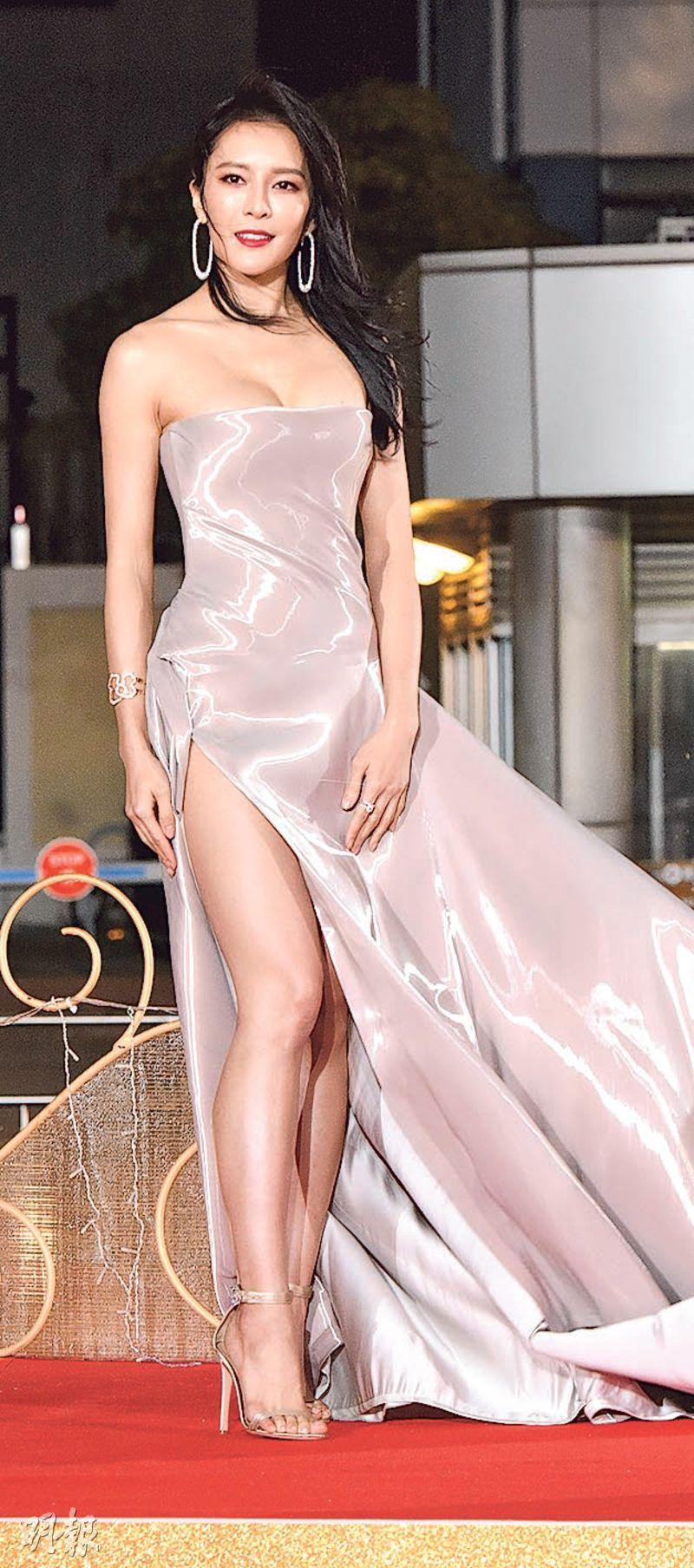 Kelly Cheung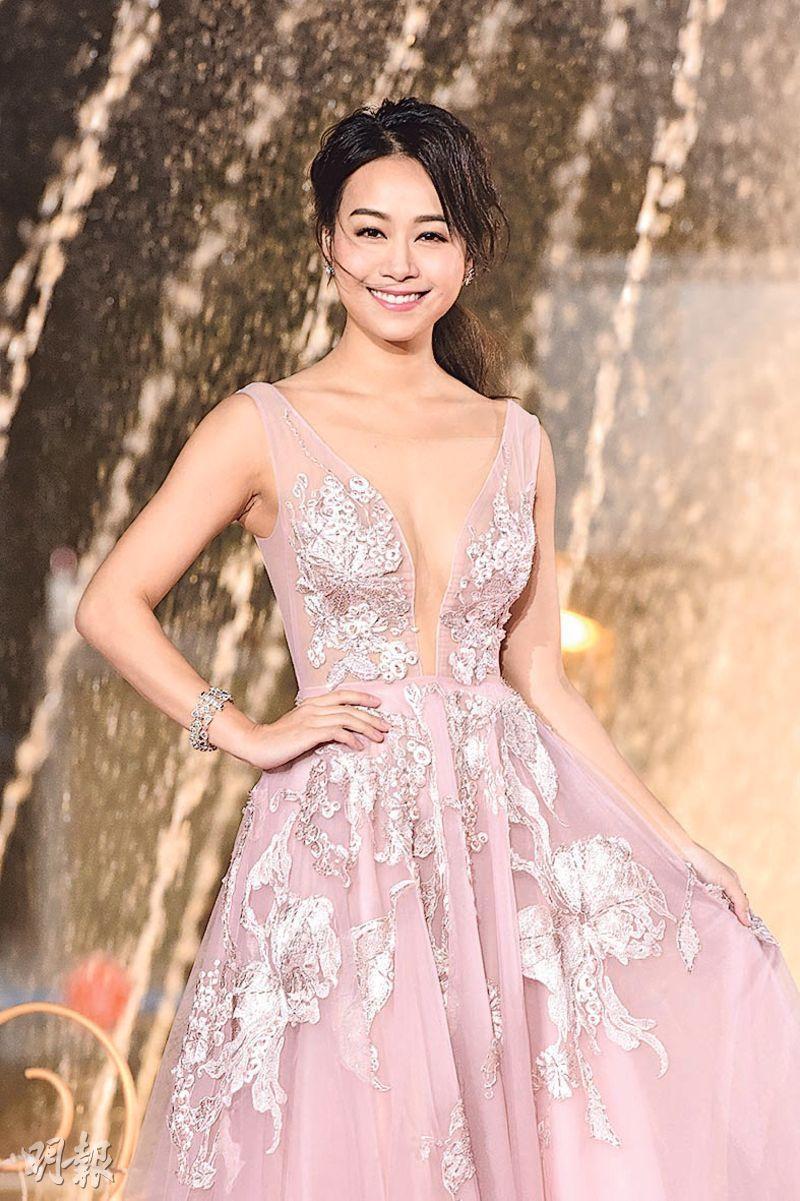 Jacqueline Wong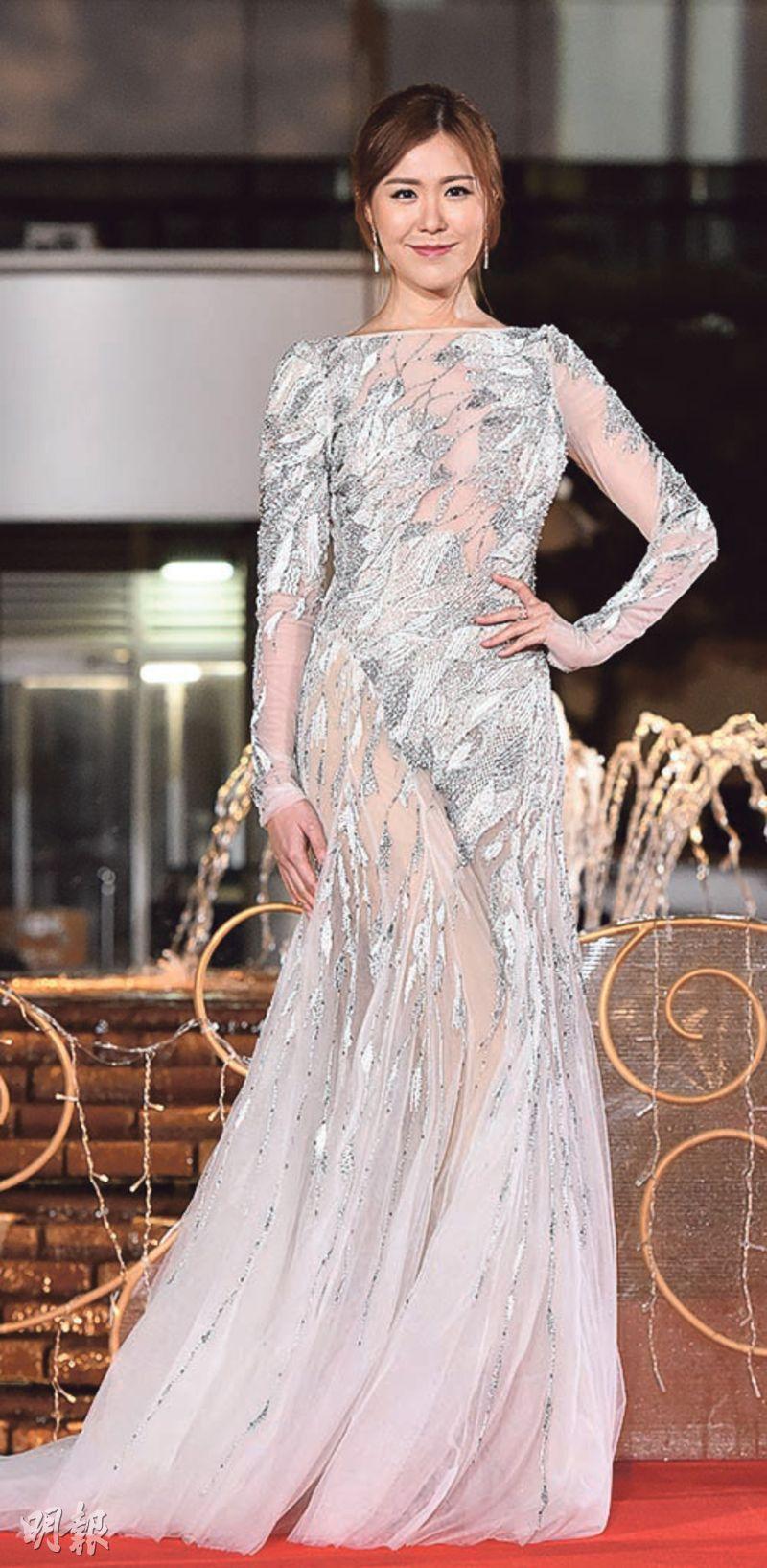 Moon Lau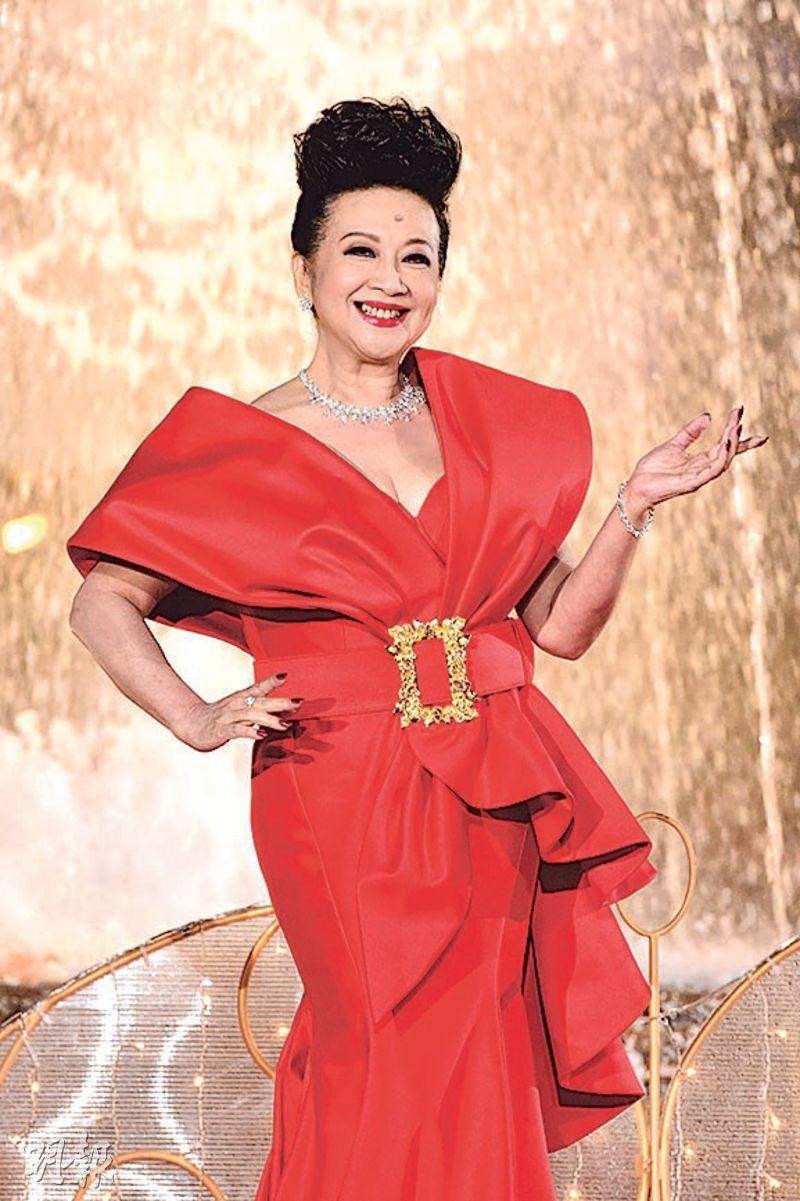 Nancy Sit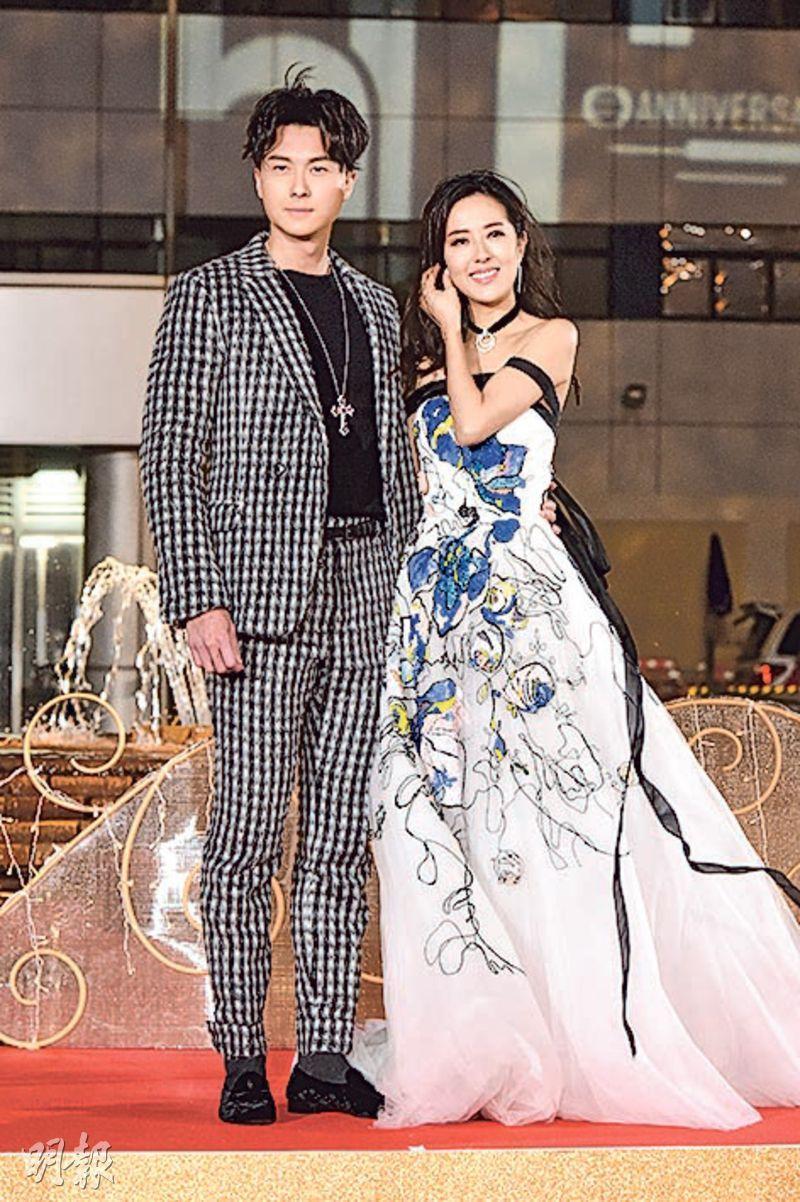 Vincent Wong, Natalie Tong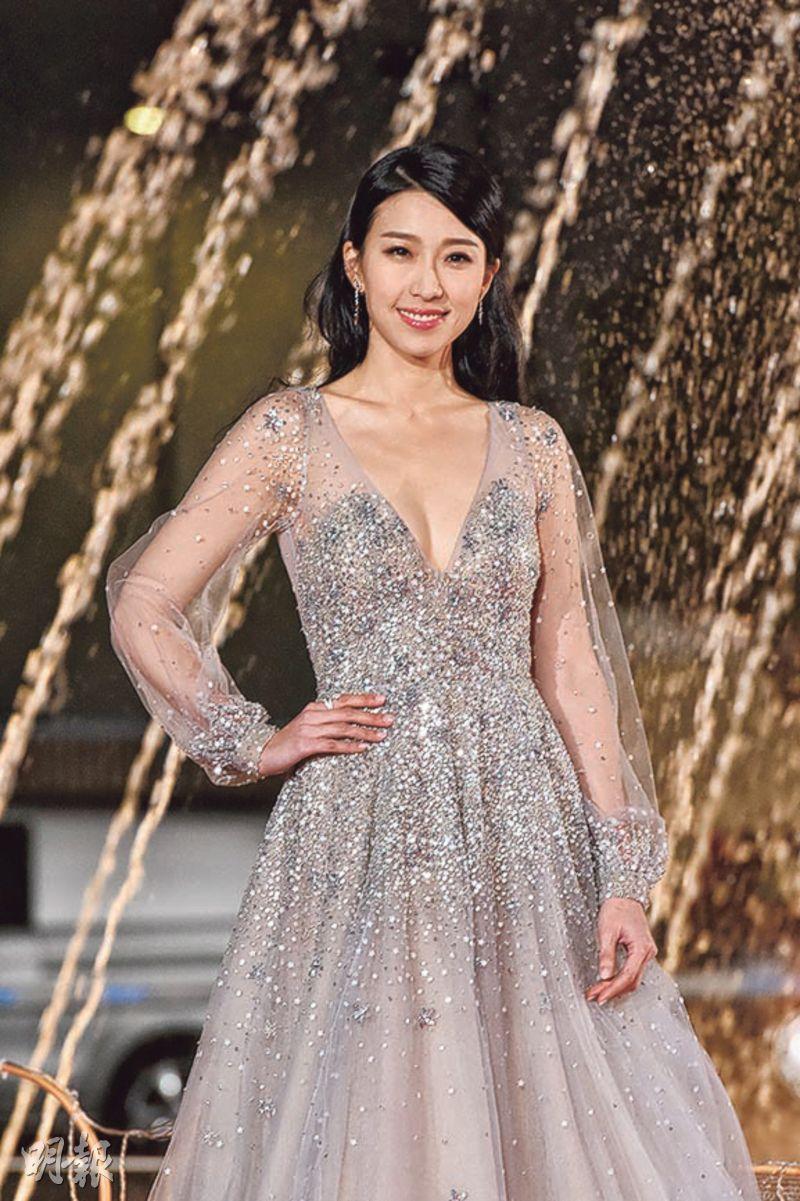 Eileen Yiu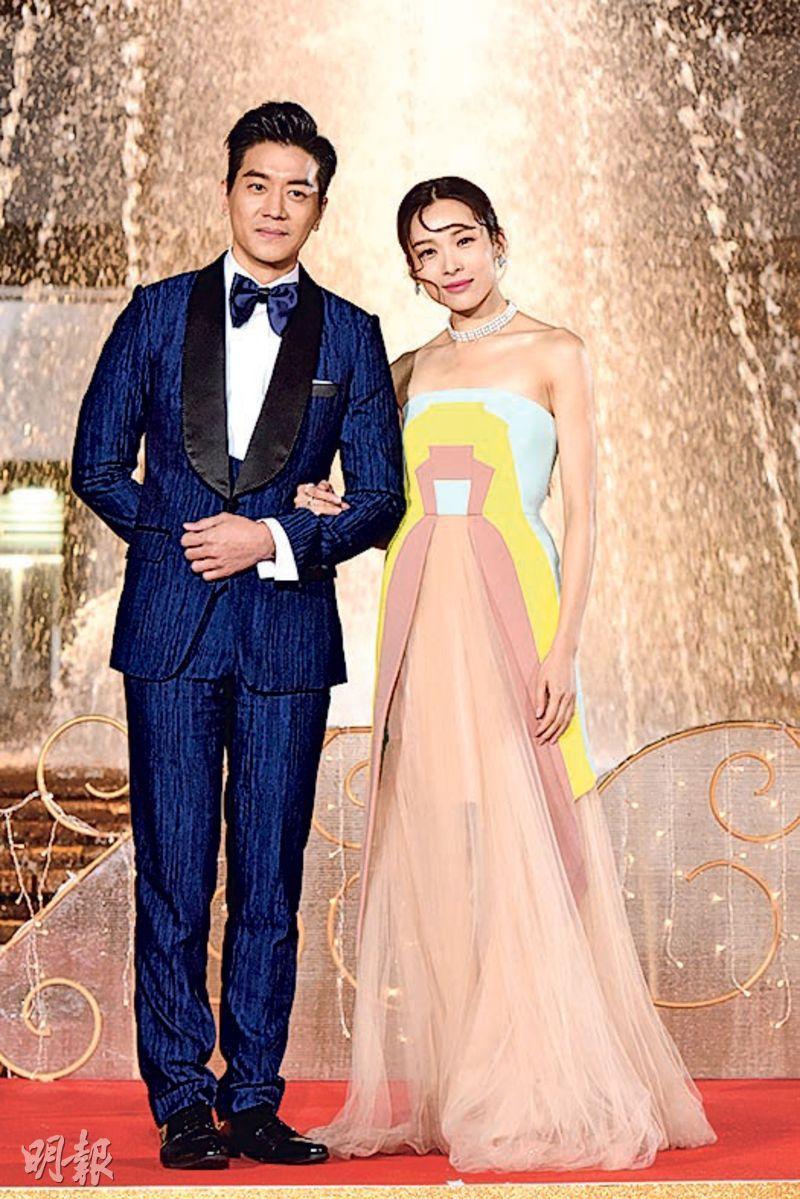 Chris Lai, Ali Lee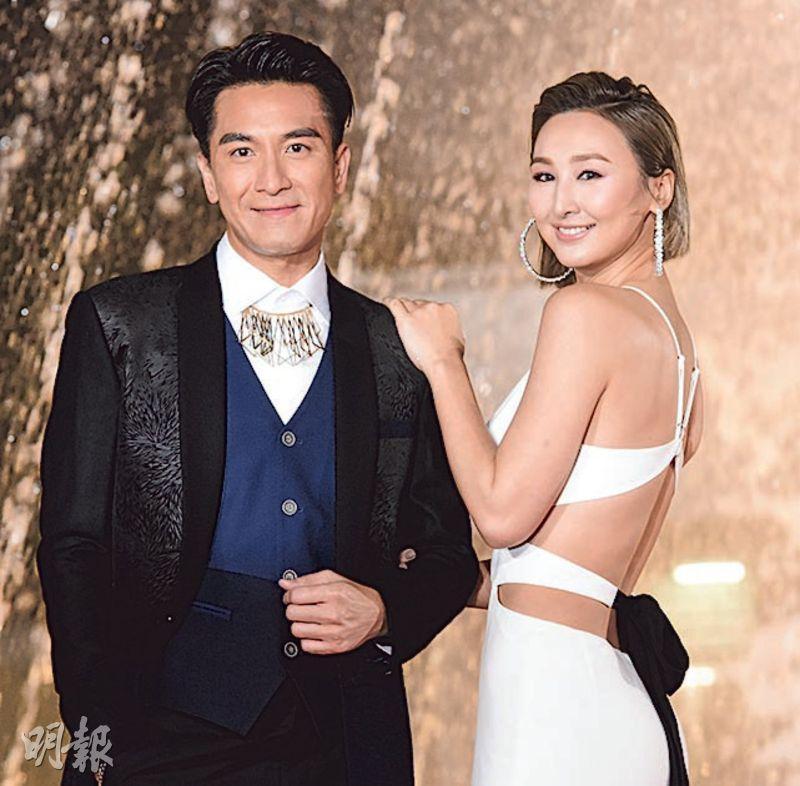 Kenneth Ma, Samantha Ko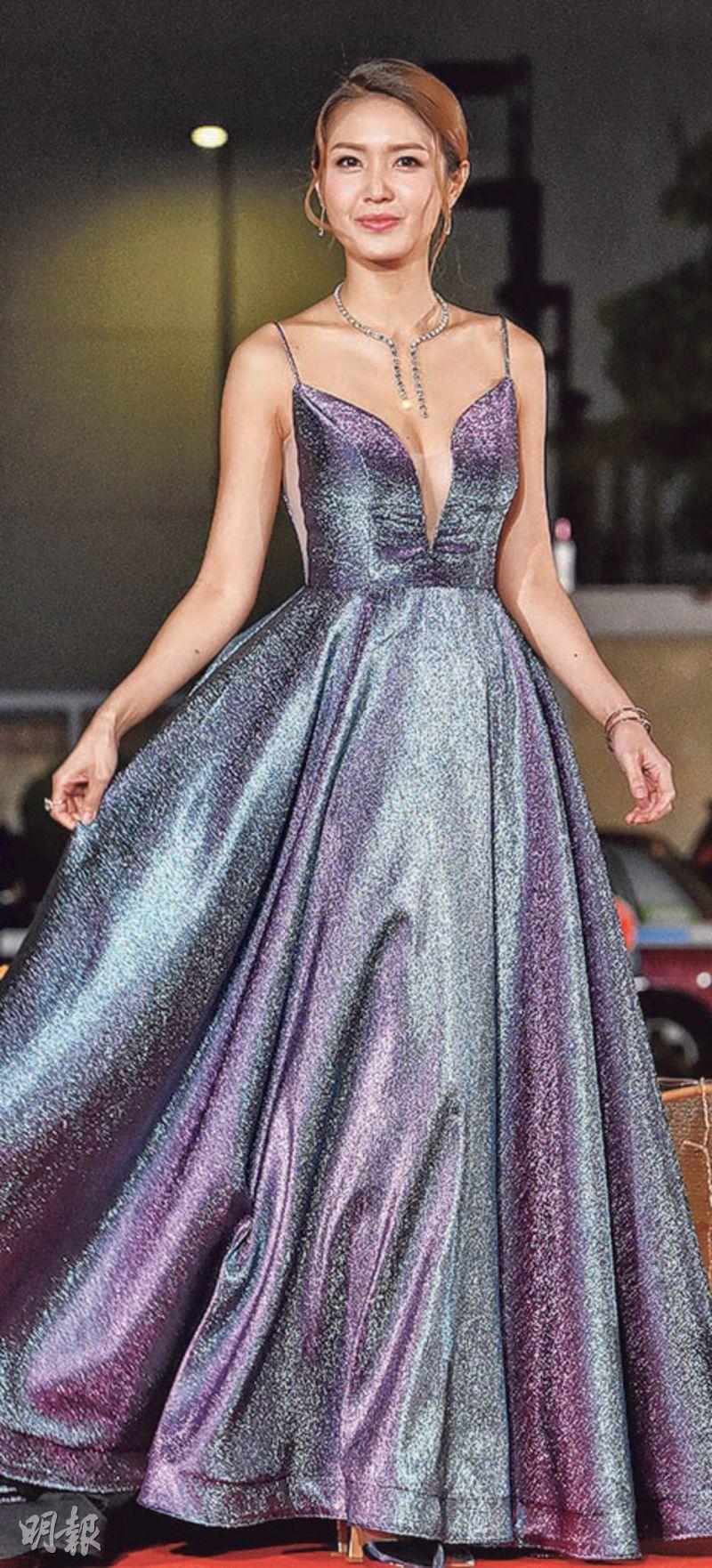 Toby Chan
Rain puts Mandy Wong and Benjamin Yuen in an awkward position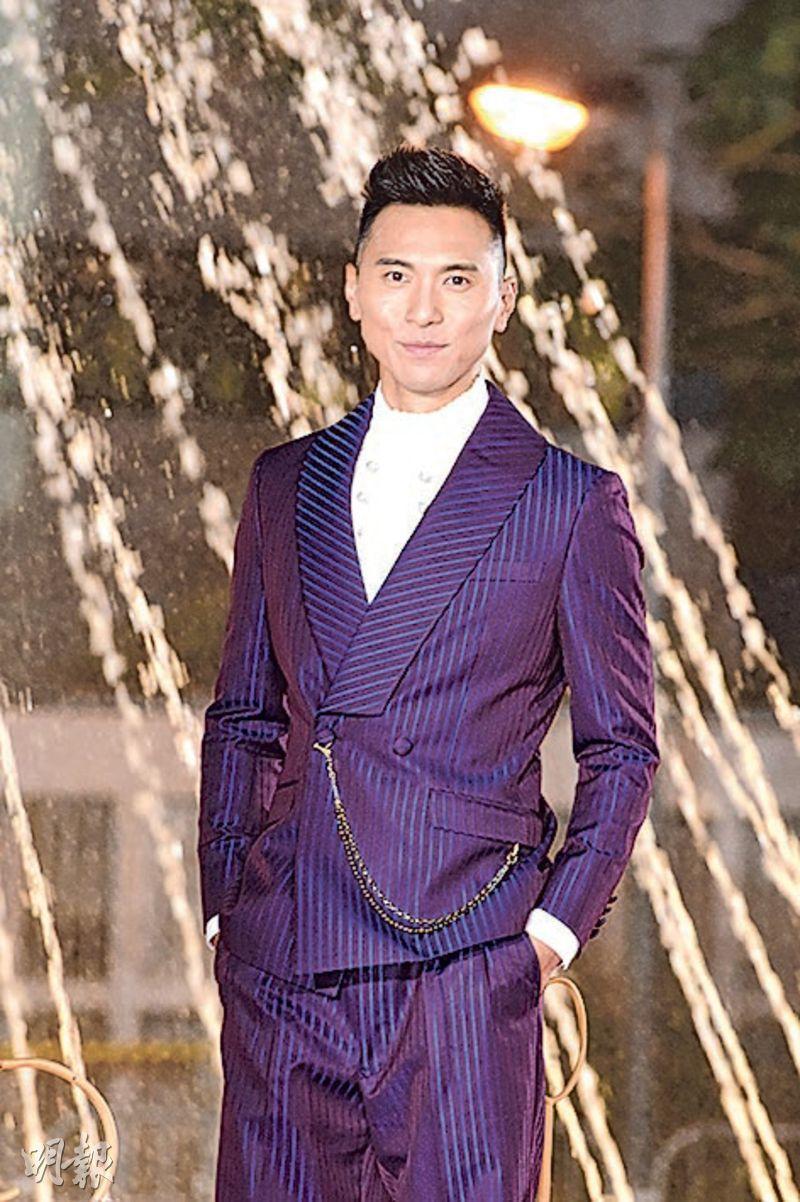 Hugo Wong declines to discuss rumors of a Mainland fan's abortion
courtesy of mingpao.com
TVB's TVB Awards 2018 took place last night at Television City in Tseung Kwan O. Joe Ma Tak Chung, Ali Lee Kai Sum won their first Best Actor and Best Actress awards. Kenneth Ma Kwok Ming and Alice Chan Wai won the Most Popular Male and Female Characters; LIFE ON THE LINE won Best Series. Another surprise on the night had to belong to Edwin Siu Ching Nam and Priscilla Wong Chui Yu, because Ah Siu took the chance to announce that Chui Yu was already Mrs. Siu.
The evening's hosts were Carol Cheng Yui Ling, Lok Ho Ming and Mayanne Mak Mei Yan. 16 awards were presented and all of the nominated artists dressed up for their appearance.
First the Anniversary Artist Award was presented to Nancy Sit Ka Yin. Michael Lai Siu Tin introduced her as "heavily career minded and deeply career lined". She accepted the award from Wu Fung and Lai Siu Tin and emotionally broke down. Brother Sau had to hand her tissue. She gratefully said, "I am very excited, grateful for my 60 year show business career. These 60 years haven't been easy, at my lowest thankfully Sister Chun (Tsang Lai Chun) invited me to make KINDRED SPIRIT. Without this opportunity I wouldn't have had a stable home. I also thank Ms. (Elaine) Lok Yi Ling and Yu Wing Shan for giving me support and assistance so I continue to have good programs, like CANTOPOP AT 50 which already has been running for over a year. I am very grateful for them. Thank you to every team and artists I have worked with, while working with them I received their understanding. When I was late from working on several teams they would cover for me, when I forgot to eat they would buy me stuff to eat and saved me a lot. In the end I will keep working hard to thank everyone." Sister Ka Yin's children already prepared flowers to congratulate her with backstage.
Ma Tak Chung returned to TVB and made LIFE ON THE LINE. After 16 nominations, he won his Best Actor award. "I am very happy. This award is very heavy. Standing on this stage and picking up this award, I finally know what sweetness tastes like after something bitter. Thank you TVB, thank you Sister Chun, without you asking me to make LIFE I wouldn't win this award. I would remember every word you said to me. I was young and I didn't know, now I would properly remember them. Thank you Father in Heaven, Mommy don't cry too much by the television, please take care. Thank you to my son and wife, being an artist's wife isn't easy. She has taken care of me and our home very well."
Lee Kai Sum with WHO WANTS A BABY? received raves for her acting as she fended off Chan Wai for Best Actress. She teary eyed thanked the team and several "piggies" in the series. She would be an even better Ali from now on. The evening's other focus had to be Siu Ching Nam and Wong Chui Yu. When Ah Siu and Raymond Cho Wing Lim won the Most Popular Television Partners, Ah Siu announced one of the guest presenters Wong Chui Yu as Mrs. Siu to the surprise to everyone. Nervously Ah Siu said, "In 2018 I had a lot of good achievements at work, as I made many good series and variety programs. I also had a huge decision in my life, I want to take this opportunity to thank my wife Wong Chui Yu." The audience was in awe, as Chui Yu happily covered her smile all the artists gave a standing ovation. Ah Siu got more and more nervous as he stuttered, "Over the past few days I was distracted, thinking how I can romantically move my wife. My brain is limited, I don't know how to talk. I don't remember what I have to thank her for, I thank her for making me learn how to take care of my family, be a good man. I am in big trouble for talking like this tonight." Chui Yu was teary eyed but did not forget to remind her husband, "That's enough, this is an award show". Ah Lim led the crowd in screaming, "Congratulation Mrs. Siu". Lok Ho Ming then demanded a kiss of the century between the couple, who complied and accepted everyone's congratulations.
Ma Kwok Ming with DEEP IN THE REALM OF CONSCIENCE won the Most Popular Male Character. Ma Ming after winning the award gave his trademark "naturally stunned" expression as he completely did not dare believe that he won. He approached the stage with a lot of suspicion. Lacking confidence he said, "First don't bother handing me tissue, I am not a spokesperson. I didn't take any money. Actually today I don't know why I won, I am baffled. I am not already registered like Siu Ching Nam. No one needs to give such a big reaction. Today has been a huge surprise."
Chan Wai won the Most Popular Female Character with DEEP IN THE REALM OF CONSCIENCE. She shed happy tears and thanked TVB for signing her at the lowest point of her life, giving her a lot of good opportunities; producer Mui Siu Ching for giving her an important character to play, giving her a very big challenge.
Oscar Leung Wai Lit with OMG, YOUR HONOR won his first Best Supporting Actor. He said, "I am very thankful for TVB's 14 years of cultivation, from which I have learned a lot. A lot has happened in the past few years, which have been quite a challenge to me. I once thought about giving up. I thank my friends for their support, many elders talked with me. Thank you Sister Chu nand Yu Wing Shan for their endless encouragement. When I was at my most lost you gave me work. From now on I would start over and be an even better actor. I want to say to my wife 'I LOVE YOU'. Without your support and remind, I wouldn't possibly have the chance to stand on this stage." Mandy Lam Suk Man with COME HOME LOVE LO AND BEHOLD won her first Best Supporting Actress. She thanked the company executives. "Seven years ago I was severely ill, at the time I thought what I could do. At that time I got a call from Ms. Lok, she told me not to worry. I could keep working at the company." She also said that this award belonged to everyone at COME HOME LOVE LO AND BEHOLD. In the end she thanked her husband for his endless support of her.
Most Improved Artists went to Matthew Ho Kwong Pui and Crystal Fung Ying Ying. Last year Kwong Pui won the award in Singapore with A GENERAL, A SCHOLAR AND A EUNUCH. When the event made the announcement, his rumored girlfriend Rebecca Zhu gave him a hug. Ho was grateful for running into good scripts after emerging from the training class. He was able to learn from many elders around him, like Ma Tak Chung, Vincent Wong Ho Shun, Siu Ching Nam and Cho Wing Lim. They taught him the mentality that actors should have. He would head toward this direction. In the end he thanked the producer and his family, but he did not openly thank Zhu Zhu. He said that he would take her to dinner.
Fung Ying Ying was stunned and admitted that originally she planned to go to the bathroom after this award. She directly admitted that she was not qualified to win this award and had a lot of room for improvement. She thanked people who gave her opportunities and would keep working hard and doing her best. This year's Professional Actor Awards went to Angelina Lo Yuen Yen, Timothy Cheng Tse Sing and Jimmy Au Shui Wai. Lo Yuen Yen won with WHO WANTS A BABY?. She said with tears of joy, "I am a crybaby, for crying scenes I don't need eye drops." Kristal Tin Yui Nei with PRETTY FORTY won the Best Program host. Ah Tin already broke down on the stage and needed tissue from the crew. She cried as she said thank you. In the end she even thanked her late Mommy.
TVB ANNIVERSARY AWARD 2019

BEST SERIES:
LIFE ON THE LINE
BEST ACTOR:
Joe Ma Tak Chung (LIFE ON THE LINE)
BEST ACTRESS:
Ali Lee Kai Sum (WHO WANTS A BABY?)
BEST SUPPORTING ACTOR:
Oscar Leung Lit Wai (OMG, YOUR HONOR)
BEST SUPPORTING ACTRESS:
Mandy Lam Suk Man (COME HOME LOVE LO AND BEHOLD)
MOST POPULAR MALE CHARACTER:
Kenneth Ma Kwok Ming (DEEP IN THE REALM OF CONSCIENCE)
MOST POPULAR FEMALE CHARACTER:
Alice Chan Wai (DEEP IN THE REALM OF CONSCIENCE)
MOST IMPROVED MALE ARTIST:
Matthew Ho Kwong Pui
MOST IMPROVED FEMALE ARTIST:
Crystal Fung Ying Ying
BEST TELEVISION HOST:
Kristal Tin Yui Nei (PRETTY FORTY)
BEST NON DRAMA PROGRAM:
COOKING BEAUTIES, FARAWAY BRIDES 2, SAMMY ON THE GO, YOUNG AND RESTLESS, THINK YOU KNOW TOKYO?
MOST POPULAR TELEVISION PARTNERS:
Edwin Siu Ching Nam, Raymond Cho Wing Lim (TWO MEN IN A KITCHEN)
MOST POPULAR TELEVISION SONG:
MAY PEOPLE ENDURE (Hana Kuk Chi Kiu, LIFE ON THE LINE)
SINGAPORE AND MALAYSIA MOST POPULAR SERIES:
THREESOME
PROFESSIONAL ACTOR AWARD:
Angelina Lo Yuen Yen, Jimmy Au Shui Wai, Timothy Cheng Tse Sing
ANNIVERSARY AWARD:
Nancy Sit Ka Yin