Gin Lee
AGA
James Ng and Hubert Wu both receive Gold Song awards
courtesy of on.cc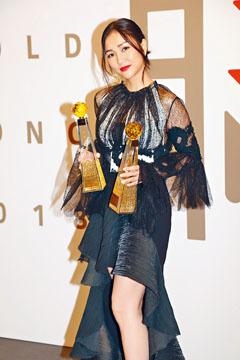 Kay Tse is not afraid that her husband Louis Cheung would be jealous
courtesy of singtao.com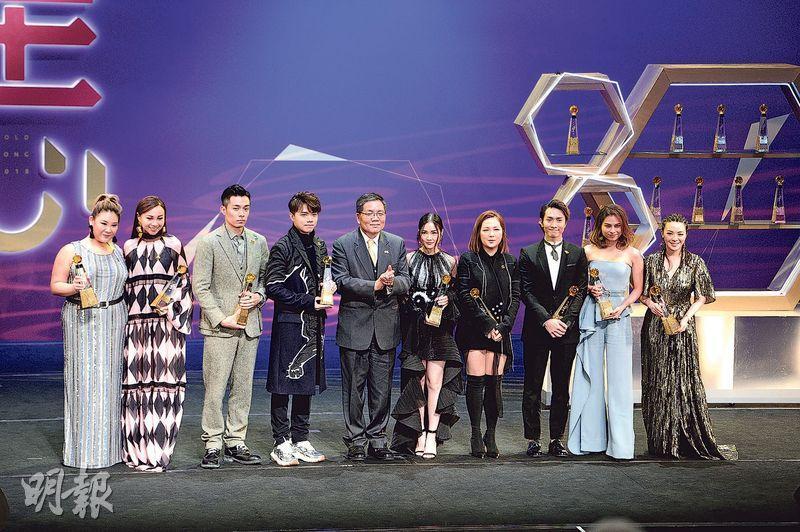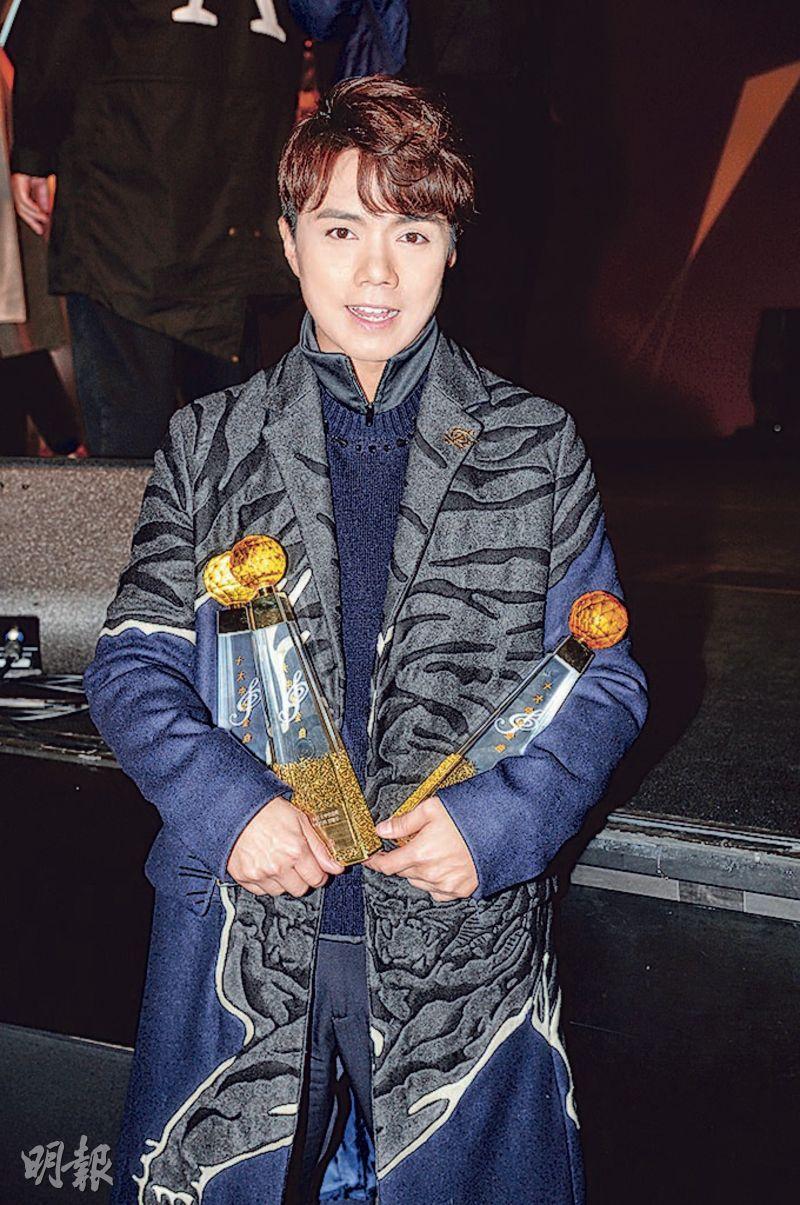 courtesy of mingpao.com
Radio and Television Hong Kong yesterday held the 41st Chinese Gold Song Awards at the Hong Kong Design Institute and handed out this year's first music report card. On January 3rd a concert will be held at the Kowloon city International Trade and Exhibition Center. Yesterday eight awards were presented, among them Hins Cheung King Hin and the absent Eason Chan Yik Shun won three awards and led for now. Other attending singers included Pakho Chau, Kay Tse On Kay, Gin Lee Hung Ngai, AGA (Agatha Kong Hoi Ka), Jason Chan Pak Yu all won two awards, the absent Joey Yung Cho Yee also had one. The Top Ten Gold Song became twelve, while Hana Kuk Chi Kiu went home empty handed despite staying for the two full hours. Three more awards the Global Chinese Ultimate Gold Song, the Most Excellent Popular Singer and the Golden Needle Award will be presented on January 3rd.
Tse On Kay appeared at an award show after two years away. This year she would try to make time to attend all of them. Would she drag Louis Koo Tin Lok with her? She said, "I wouldn't take the initiative to drag him here, it would depend on what his wishes are. Everything is up to him, but he said that he would try to make it if needed. Although we don't know how it will turn out, I thank him anyway. He has several movies on hand and is busy with promoting, scheduling would be rather difficult. (Are you confident about his live performance?) I have confidence in him about everything."
Hin Jai led with three awards and became one of the big winners. "I am very happy, at least I can already answer to the company at the first award show this year. (Are you confident about winning the Grand Slam?) I would have expectations. If I do I would be happy, if not then so be it because each media judging system is different."