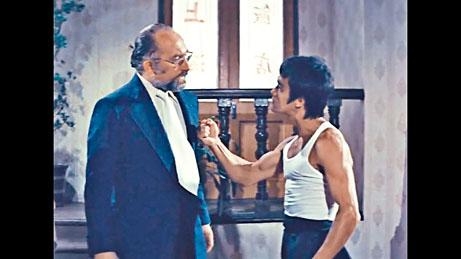 courtesy of singtao.com
Playing a villain in the 1972 Bruce Lee film THE WAY OF THE DRAGON, American actor Jon T. Benn earlier passed away. His friend and Hong Kong film BIG BROTHER (DAI SI HING) star Mike Leeder announced the news online. Hong Kong artist Anders Nelsson, who worked with Jon Benn in ENTER two days ago posted online, "Rest in peace Jon! I remember that in the 60s he founded a speed dating club called Up Club. Does anyone remember?" He also shared a photo with Jon Benn.
Jon Benn has also been in Hong Kong films CHALLENGE OF THE TIGER, THE CLONES OF BRUCE LEE and FEARLESS. He wrote the book REMEMBERING BRUCE LEE and even opened the BRUCE LEE Cafe in Hong Kong.